Those lovely people over at Aldi decided to brighten up our weekend at Savvy Dad HQ, with a lovely hamper of their latest vegan wines to test. Ranging £3.89 to £10.99, Aldi carry a range of 21 vegan wines. Whether it's a full-bodied Argentinian vegan Malbec, their gorgeous organic vegan Prosecco, or the many other offerings – there's a vegan wine to be had for anyone in search of a good glass at a reasonable price.
We have to say that from those sampled the white's left something to be desired. However, the red wines were bold and full-flavoured with a deep ruby quality that was pleasing all-round. It was easy however to pick a winner from those sent over to us…
Our Favourite: Exquisite Argentinian Malbec (£5.99 75cl)
Red wine came later to me in life, compared to white. Too many bad youthful purchases of cheap Spanish reds. The Exquisite Argentinian Malbec is a perfect showcase for the grapes and offers the exact wine you'll need to bring out alongside tapas or a cheese board. Amazing value and perfect to savour slowly with friends in a long conversation or under a blanket in front of a log fire. Literally "exquisite".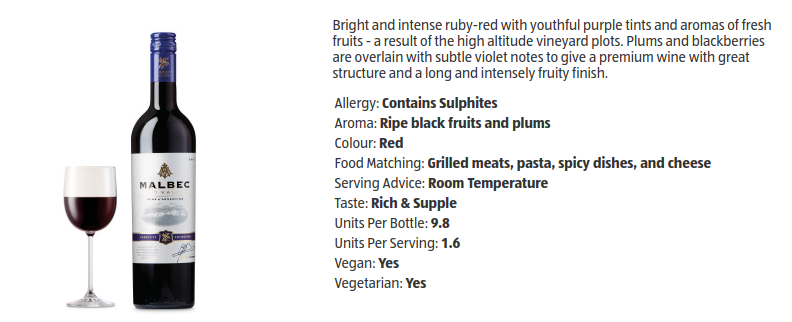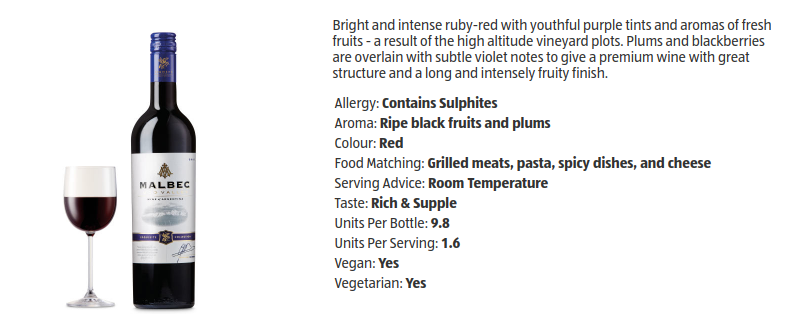 Our long-standing recommendation: Aldi Organic Prosecco (£7.99 – 75cl)
We had to include this fab bottle. Sadly, it wasn't amongst the bottles sent to us to enjoy. However, we were first introduced to this well-balanced Prosecco in the summer of last year when the lovely couple we bought our house from, left one for us in the fridge. It is, without doubt, the best Prosecco we've ever tried – regardless of cost. At £7.99 a bottle, this will win you friends quickly if brought to the dinner table.
This fantastic eco-friendly Prosecco is not only suitable for vegans but is also carefully produced in line with strict guidelines which prevents the use of no pesticides or herbicides – perfect for those looking for a more organic diet. It has fresh pear and green apple flavours, with notes of acacia flowers and honeycomb. Perfect for light starters or as a superb aperitif.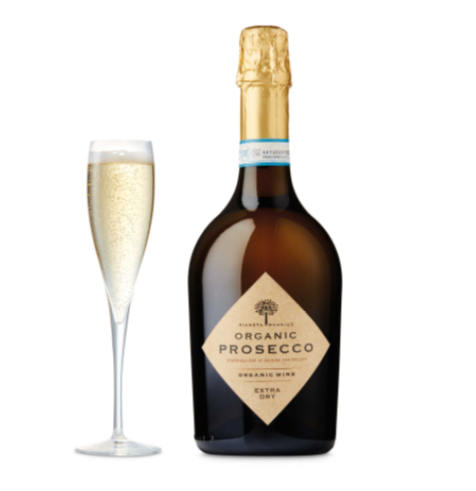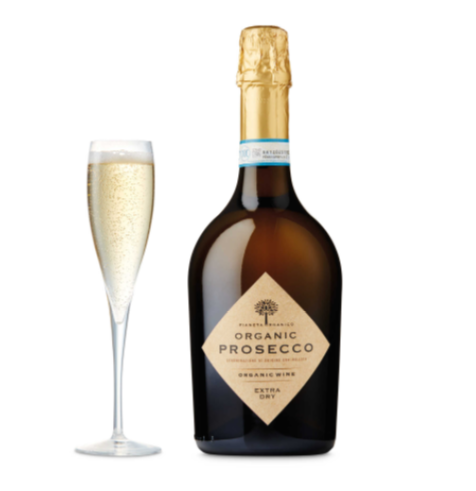 For a full list of prices, grapes and types check out the following guide at the time of writing:
Aldi Sparkling Wine Deals and Offers
Aldi Exquisite Cremant du Jura (£7.99, 75cl)
Aldi Veuve Monsigny Champagne Brut (£10.99, 75cl)
Aldi Contevedo Cava Brut Gold (£4.99, 75cl)
Aldi Organic Prosecco (£7.99, 75cl)
Aldi Value White Wine Deals and Offers 
The Grape White Pinot Grigio (£5.99, 75cl)
Cococciola (£4.99, 75cl)
Cambalala South African Chenin Blanc (£3.89, 75cl)
Cambalala South African Sauvignon Blanc (£3.89, 75cl)
Castellore Pinot Grigio Venezie (£4.19, 75cl)
Chardonnay IGP Languedoc (£4.79, 75cl)
The Project Sauvignon Blanc (£5.99, 75cl)
Organic Pinot Grigio Delle Venezie (£5.99, 75cl)
Aldi Rosé wines on offer
Toro Loco Spanish Rosé (£3.89, 75cl)
Red Wines from Aldi UK on offer
Plan de Dieu Château La Diffre (£6.49, 75cl)
Toro Loco Organic Red (£4.99, 75cl)
Cambalala South African Pintoage (£3.89, 75cl)
Exquisite Argentinian Malbec (£5.99, 75cl)
Castellore Chianti DOCG (£4.49, 75cl)
Toro Loco Reserva (£5.29, 75cl)
Toro Loco Superior (£3.89, 75cl)
Exquisite Ribera Del Duero (£6.29, 75cl)
Châteauneuf-du-Pape Cuvée 13(£8.99, 75cl)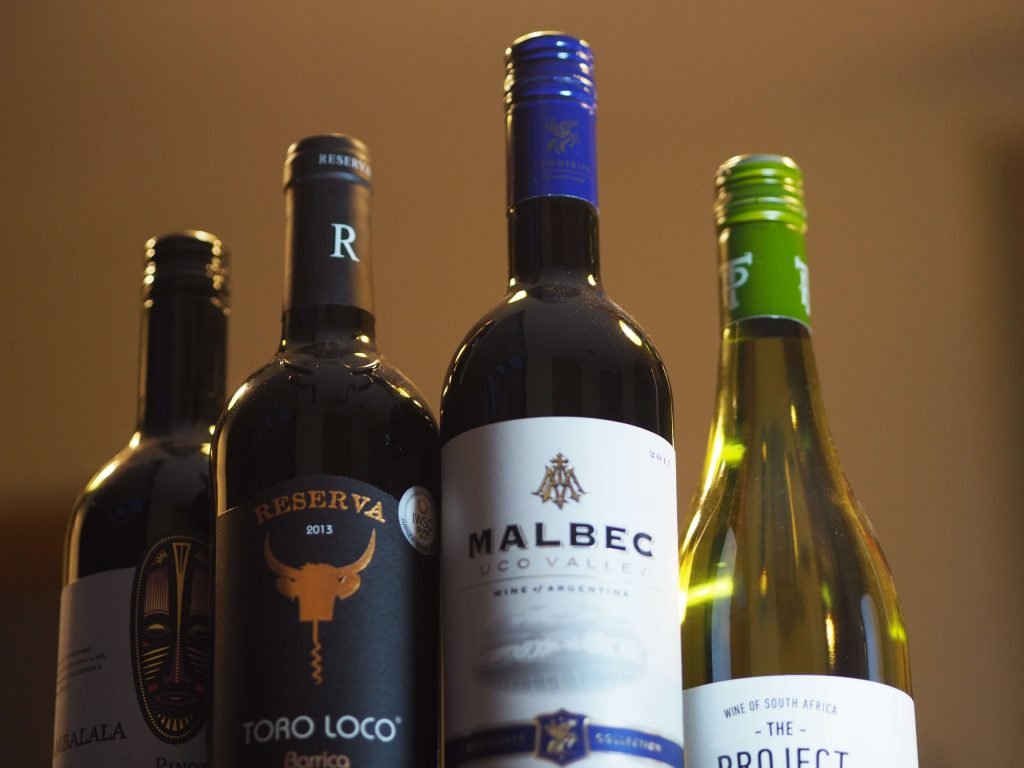 Like wine? Like Free Wine? Keep your eyes open for openings on Aldi's Wine Panel
It doesn't open up too often, but if you're looking to sample some Aldi wines yourself it's a great idea to keep your eye on the Aldi Wine Club website. You might want to also check out the great value sherry available from Aldi also.