Shopping truly is a big part of our lives, especially in such a fast-moving world, where necessities most often go beyond food or basic living expenses. A well-planned budget can really be a life saviour when it comes to shopping for essentials or enjoying leisure activities or splurging on favourite clothes or cosmetic products.
 Saving money is one of the most crucial aspects of economic decisions and budget planning. We save money for many reasons, but the most important ones include having a safety net in case of emergencies and ensuring we prepare for financial independence in the near future.
There are numerous ways to save money, from giving up on unimportant expenses every month to speculatively investing money (with professional financial advice) in the long term in cryptocurrencies, index funds, or shares.
If you want to save money but still have the benefit of enjoying your favourite clothes, trips, nights out, or unique experiences, there are a few ways you could successfully do that. Coupons are an excellent way to cut your expenses and save money yet still enjoy the little things that make life beautiful.   
 If you want to discover the best coupon sources in the UK, we've got a small list of some fantastic services that you'll love:  
Enjoy Free Stuff
Let's face it, what can be even more incredible than a coupon offering terrific discounts? Oh well, maybe free stuff. If you are looking for coupons for food, beverages, and household items, you should undoubtedly try Latest Free Stuff. You'll find many great offers for free products, ranging from ice cream and drinks to toothpaste or digital products. If you're interested in any offer, you can find all the details you need on the website to claim it and enjoy it. The site also has an active community that rates deals and offers well.
Find the best discount codes
If you are into discount codes for any kind of product, you'll undoubtedly love a discount code site that pulls together organised offers and allows you to choose from over 12 categories. With MyVoucherCodes, you get discounts for almost anything you could ever imagine. The most significant categories include Travel, Fashion, Technology, Days Out, Health & Beauty, Entertainment, Sports & Fitness, and Eating Out.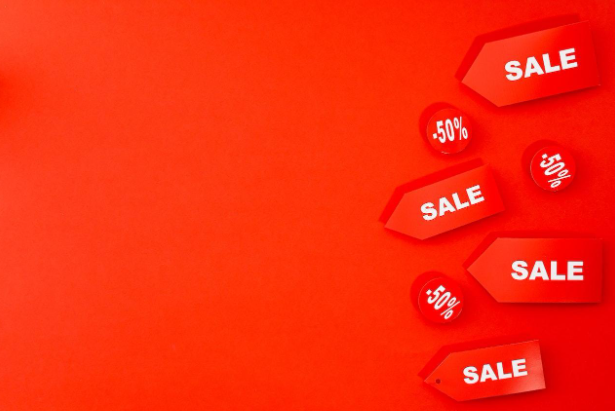 Most codes are digital, meaning you'll have to do most of the shopping online, but this could be another advantage for you: getting to shop easily from the comfort of your home and being able, if you're careful, to make the most of cashback sites like Quidco or Topcashback.
Try out Online Gaming Coupons
With online gaming, if you focus on sign-up offers and reloads via techniques like matched betting,  it's one excellent activity you can enjoy responsibly, and potentially make a little extra. (Note: It is important to realise betting puts your funds at risk) If you are into online games or prefer sports betting on your favourite teams, you can now find great coupon aggregators for the best online casino companies and coupon offers. Some of these sites place all their offers and bonuses in verified listings, meaning you don't have to worry about scams or fraud. Also, you get to choose the offers that best suit you, whether for card games, slots, or even sports betting and the matched betting offers we have previously written about.   
Splurge on the best experiences
Fun experiences and activities that help you relax, decompress, or even leave your comfort zone must always be included in your schedule. You don't have to splurge on unique experiences or go out every day, not even every week if you don't feel like it, but it's essential to find time for this type of activity in your monthly schedule.
 You can now splurge on the best experiences without having to break the piggy bank with the help of coupons. On sites like  Groupon or BuyAGift, you can pick up plenty of fun and leisure activities with amazing discounts in the form of a voucher or coupon to redeem at a venue. From Escape Rooms to theatre plays or even car drifting experiences, there are offers to suit everyone, no matter how they like to spend their free time.
Make online savings
 If you'd like to save money when you shop online without constantly searching for the best coupons, there is a service that can do all the hard work for you. It's called Honey, and it's basically an extension for your Chrome Browser. While you are surfing the internet and shopping. Honey is finding the best coupons and discounts for the products you're looking at. The service is free and has an extensive index of categories you can use it for, from appliances to food products.  
Choose coupons for travel and shopping.
 Travel and shopping are two of the most loved activities by people all over the world. Travelling helps you discover new places and food, meet new people and even learn about cultural customs or traditions. Shopping is also an excellent way to relax, and while some types of shopping are essential, others are just optional, depending on your passions and hobbies. If you want great deals for shopping, travelling, or going out, GoGroopie gives you just that. All you have to do is sign up with your email address and get ready to surf through excellent deals.
*Disclosure: This article is for entertainment and educational purposes only. Nothing on this site constitutes financial advice. I am not a financial advisor. You should always do your own research and consult a qualified financial advisor before making big decisions with your money as capital is at risk with any investment. This post may contain links to external sites and affiliates, Savvy Dad accepts no responsibility for how you use these external sites and services (see Site Terms and Privacy Policy).