Trading can be profitable – at least if you make sure to prepare well for your investments. A good base is the linchpin of successful trading. But what should you consider before you get started? To become a successful trader, you should know the markets and develop your individual trading strategy as well as a specific trading plan to stick with. 
And there's something else that takes preparation: the choice of a suitable online broker. Trusted and honest reviews will help you find a broker that meets your requirements, but you need to understand which criteria make a broker a good choice.
NOTE: Capital is at risk with any investment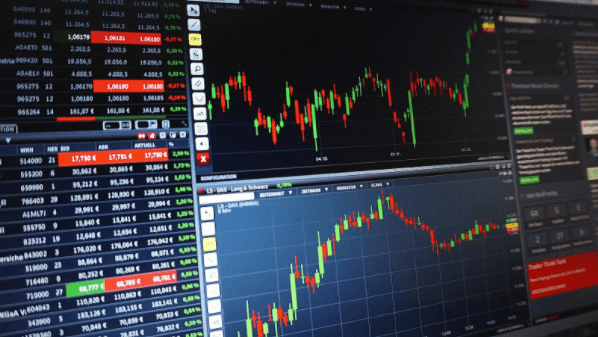 Guide to Choosing an Online Broker
Online brokerages are more than just an interface between exchanges and investors. A good broker that aligns with your personal trading goals, your strategies, and your educational skills can be a one-stop partner when it comes to investing. But there is a broad offer, which makes it hard to make a good choice – particularly for beginners. 
The following criteria will help you tell a good broker from a bad or a mediocre one.
Your Individual Needs
One might assume that all traders have the same needs: finding a broker that allows them to enter various markets to make a profit. That's not true. Every trader is an individual with specific skills, learning curves, aspirations, and goals. Online brokers usually have target groups. While some address beginners, other platforms are made for professional traders or traders that juggle very high amounts of money. There are brokers for very active investors and brokers for passive investors. 
Now, what does that mean for you? To find the perfect online broker, you must define and analyse your personal needs. Once you're aware of them, you'll be able to narrow the selection of brokers down. 
Available Markets
As a beginner, you might not have figured out yet, which markets you'd like to invest in. When looking for a suitable online broker, you should keep in mind that some platforms have specialized in certain markets while others offer a wide range of markets to choose from. Specialised online brokers usually include a high number of assets and financial instruments you can invest in. Broad-range brokers on the other hand allow you to try out different markets until you find your favourite one.
Informational Features
Some online brokers include training programs, tutorials, and news you can benefit from. While that kind of education might not be necessary for experienced brokers, it can be really rewarding for beginners. Before signing up with an online broker, check whether it offers tutorials and more to boost your training curve.
Cost Structure
It's obvious that you want to make money and are not willing to squander any money on anything unnecessary. Yet, you might want to take a closer look at the cost structure, as – sometimes – high-quality trading and educational features as well as analysing tools have their price. Many brokers will ask you to pay for your depot, others offer free depots.
Also, make sure to find out how high order costs will be and if there's a so-called broker's commission. Depending on the cost structure, free brokers sometimes end up more expensive as additional fees and commissions add up. Once you've narrowed down your selection of potential brokers, read the fine print to compare their cost structures. That way, you'll find the most profitable broker.
Online Security
As a trader, you'll be investing capital. Cyber security is a major issue when it comes to reducing your risks as an investor. That's why you should do some research on the kind of technology a broker uses to keep accounts safe. 
Somewhere in the fine print, there should also be a clause stating that the broker won't sell or give any personal information about traders to third parties. It's a good sign if the brokers offer you additional features to protect your account – not just a password.
*Disclosure: This article is for entertainment and educational purposes only. Nothing on this site constitutes financial advice. I am not a financial advisor. You should always do your own research and consult a qualified financial advisor before making big decisions with your money as capital is at risk with any investment. This post may contain links to external sites and affiliates, Savvy Dad accepts no responsibility for how you use these external sites and services (see Site Terms and Privacy Policy).