Here at Savvy Dad HQ we like to join up with other brands and freelance writers to offer something back to our readers. In preparation for this year's Mother's Day, which I'm sure you all know is Sunday 14th March 2021, we've teamed up to put together around £850 worth of top gifts to make up a Mother's Day giveaway bundle that you could win with just a few clicks. Please take time to read through the items up for grabs and visit the brand websites if you'd like to know more about the prizes and what else they offer. If you have any issues entering, please leave a comment below and we'll try and help you out.
Over 50 UK bloggers have come together to offer one lucky winner this bundle of incredible prizes! We will be announcing the winner on Mother's Day so what a wonderful surprise for one lucky winner or the lucky winner's mum! With such a variety of prizes, this is also an amazing Mother's Day Gift Guide to help you get ideas and inspiration for presents this Mother's Day.
Hair Salon at home in lockdown with Jose Eber
Is your mum missing being able to go to the hair salon? Then why not bring the hair salon to your mum! We have a fabulous bundle of Jose Eber goodies for the lucky winner including:
Jose Eber HST Infrared Wet / Dry Flat Iron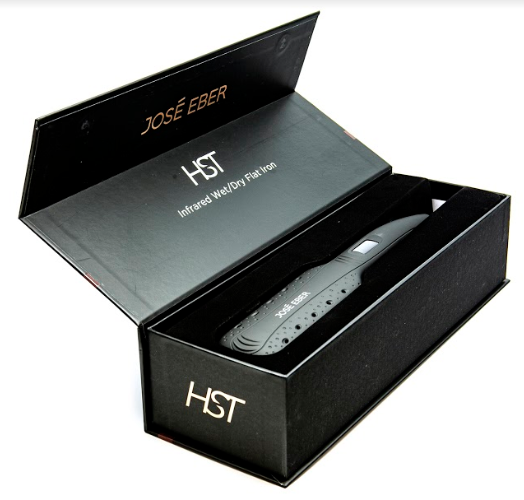 Get the perfect style with the José Eber HST Infrared Wet/Dry Flat Iron which uses far-infrared light technology resulting in frizz-free and shiny hair. The extra-wide high gloss plates with vented holes work on all hair types, wet or dry.
Jose Eber Hair Mask Deep Conditioning Hair Mask
Give your hair a treat and make damaged, dry, frizzy hair smooth and manageable with the Jose Eber hair mask. The heat-insulating cap gives your hair a deep condition. The mask contains essential proteins that restore healthy hair and is infused with argan oil for a silky soft shine. This really brings the salon experience into your home.
Jose Eber Comb
Use the Jose Eber Multi-Use Styling Comb to separate sections of hair so you can flat iron or curl easily. Professional salon stylists everywhere suggest using a styling comb when styling hair. As you straighten your hair, this comb can be used to help prevent tangles and pulling.
Damascus 100% Silk Scarf by Rory Hutton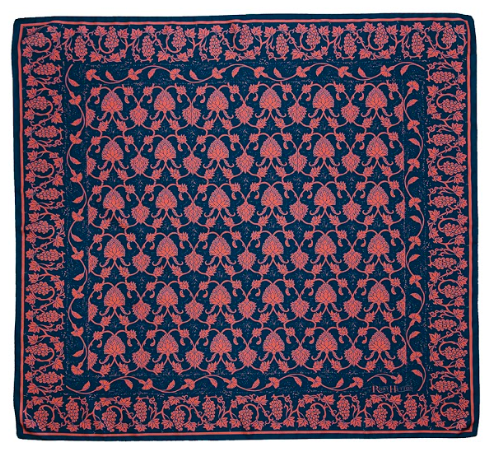 Rory Hutton is an artist, designer and historian who brings together history and art with stunning style in the form of his beautiful scarves and shawls. We are so happy to be able to offer as part of this prize bundle the gorgeous Damascus Scarf. Inspired by the iconic tiles of Damascus, this silk scarf was created in partnership with The Hands Up Foundation, a UK based charity.
Made from 100% silk, not only is this scarf beautiful, but an amazing 20% of the profits raised from sales of the scarf goes towards supporting The Hands Up Foundation's educational projects and medical centres in Syria and Lebanon. As such this makes a truly special gift this Mother's Day for stylish mums who want to see a better world and support a charity that works towards making a positive difference to people in need.
Gold Splash Camera Bag with tassel by Le Jaana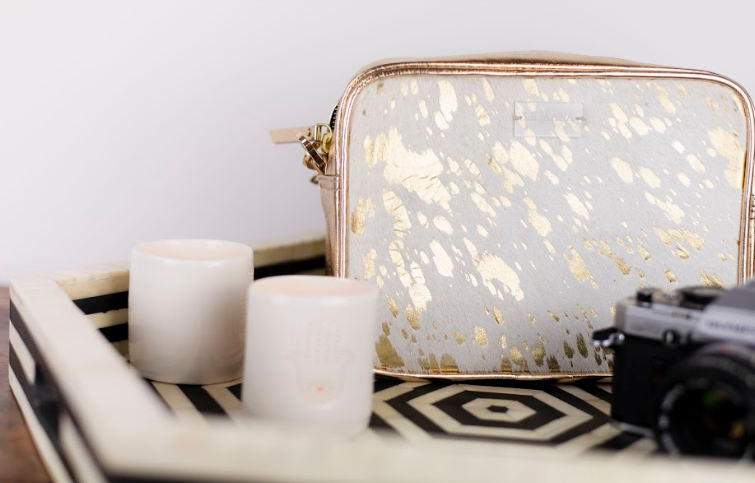 These brand new camera bags from Le Jaana are the perfect bag to take from day to night and we have the stunning Gold Splash Camera Bag to give away to our winner. Practical for the daytime and glam enough for the evening, the bags are made by local artisans in India where Le Jaana strives to empower women in rural communities to create a living for themselves. The long strap is adjustable and detachable. This bag is absolutely gorgeous, beautifully made and will make a wonderful gift this Mother's Day.
The Urban Botanist: Mothers Day Jewel Terrarium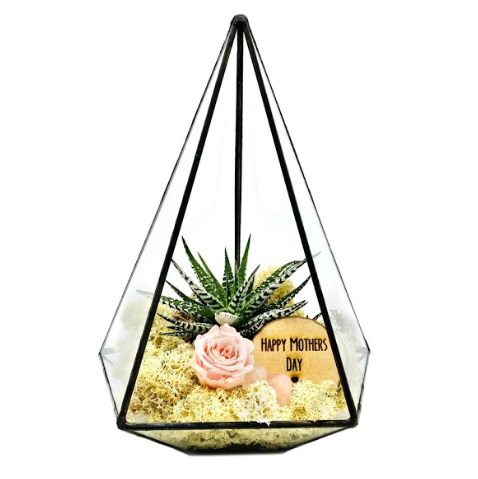 This is a truly unique and stunning gift for Mother's Day. The Jewel Terrarium is fully assembled and has been crafted from copper soldering and plates of glass, to create an eye-catching and elegant piece of art. It comes with 3 stunning rose quartz heart crystals resting next to a dusk pink preserved rose head. Overall a totally unique, thoughtful and eco-friendly gift.
The Urban Botanist have a whole range of Mother's Day Terrarium and Eco-Systems which make the perfect gift for mums you can't see this year!
Wakuda: Goddess Self-Love Ritual Set
Is your mum a Goddess? Then the Goddess Self-Love Ritual Set available from Wakuda is the perfect gift for her! Wakuda is an online marketplace championing and supporting independent Black-owned businesses in the UK. Currently hosting more than 200 Businesses, their core aim is to enable consumers (of all races) to discover and support some of the best Black-owned businesses through their platform who are historically underrepresented in the UK. You can purchase anything from the edible to the smellable, the drinkable to the wearable.
The Goddess Self-Love Ritual Set comes with the Divine Goddess Self Love Bath Soak with all-natural ingredients to support the creation of a ritual bath routine that cleanses, soothes and relaxes your muscles all at the same time. The set also includes a beautiful Rose Quartz Statement Necklace, for protection and good vibes, and a Miniature Manifestation Garden.
Bamboo Picnic Dining Set for four from Green Tones
Our lucky winner will receive a fabulous 12-piece, recycled, colourful bamboo picnic dining set in the colour of their choice. The set includes bowls, plates and cups for four. Ideal for picnics, parties, camping and caravanning or durable enough for repeated use at home. Dishwasher safe and BPA free the dining set has been moulded in bamboo fibre, a composite mostly comprising recycled bamboo powder. It will put a smile on any mum's face this Mother's Day and is absolutely perfect for those summer days which are just on the horizon!
Blank 10 card bundle from lil wabbit
We are big fans of small businesses and lil wabbit is a small business worth shouting about. Georgi, the creator of lil wabbit, is a talented artist who designs each card. The cards are designed to bring a smile to the face of every single animal lover out there, and in line with this ethos, lil wabbit always aims to use materials that are the most caring to the planet and all its inhabitants. That's why we are so delighted to be able to offer the winner a 10 card bundle which each feature original watercolour designs. These are:
King Panda, Bubblegum Llama, Schnauzer with Love Hearts, Tortoise with a Heart Balloon, I Love You Sloth, Big and Little Giraffe, Big and Little Penguin, Party Toucan, Big and Little Koala, Flamingo with Flowers
The cards are left blank inside for your message, so perfect for Mother's Day or any other special occasion.
Tesalate Work Out Towel
The Tesalate workout towel is the perfect Mother's Day Gift for any gym loving mums or mums who love to go to yoga or exercise classes. The odour-free workout towel collection uses antimicrobial technology built into the workout towels which actually kills the bacteria found in your sweat and on gym equipment. The result? A towel that keeps you safe and clean in the gym, the studio, and beyond. What's more, it's compact and lightweight and dries in half the time of a regular towel.
We have a fitness towel of the winners choice to giveaway. The winner can choose from all the amazing designs from Tesalate's website.
This Mummy Belongs To Personalised Necklace from inscripture
Glamorous yet graceful the This Mummy Belongs To Necklace can be engraved with the name of any child for a truly sentimental keepsake that you or someone special to you will love to wear. It's a perfect gift for Mother's Day, a beautiful keepsake to make any lucky mummy feel cherished.
Inscripture are the UK's Leading Handwriting Specialists, an Award Winning family run business with a vision to create timeless, unique, sentimental and style-savvy items to treasure forever.
Rainbow Gratitude Journal from Três Paper Co
Focusing on the good makes the good better, that is what practicing gratitude does. Having a few moments each day to think of all the positive things you have experienced is a real gift which is why we are so happy this Gratitude Journal is part of our Mother's Day Prize Giveaway. The journal comes with guided pages for you to record three things you are grateful for each day, and there is also plenty of space for you to write as little or as long as you would like to, for one hundred days.
Designed in house and printed in the UK in 100gsm FSC-Certified paper, it comes wrapped in a recycled bellyband and also includes a card with Gratitude prompts, if you ever need a bit of inspiration.
Daily Planner 'Make Today Count' Três Paper Co
Nothing says productivity like a daily planner where you can set your goals, write to-do lists, reminders and appointments. Even better if it helps you become more mindful about your well-being with reminders for water intake and 'Me Time'. This is exactly why this fabulous Daily Planner 'Make Today Count' from Três Paper Co is the perfect gift for busy mums who often put the needs of others first.
Printed in the UK on 100gsm FSC-Certified paper, it comes with 50 tear-off pages and it is a handy A5 size so you can keep it on your desk or add a magnet on the back and hang it on your wall, board or fridge.
Nurses Rose Marble Engraved Leather Fob Watch from Engravers Guild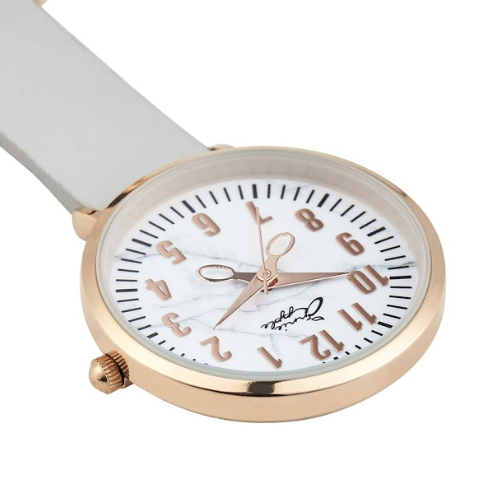 It's time to thank our heroes with this beautiful Nurses Watch from the Engravers Guild. Perfect for key workers including nurses and carers or any busy mum. We have one Rose Gold nurse fob watch by Annie Apple with a stone leather strap to give away to our lucky winner. This nurse watch features thoroughly contemporary styling, showcasing a marble-effect dial, rose gold case and Arabic numerals, as well as a supple leather strap. The watch can be engraved by the Engravers Guild both at the front and the back to make this a truly personal and special gift.  It is presented in a signature Annie Apple box and will last for years to come. Follow Engravers Guild on Instagram @engraversguild  for more gift ideas this Mother's Day.
Fragranced Soy Candle from ChilliWinter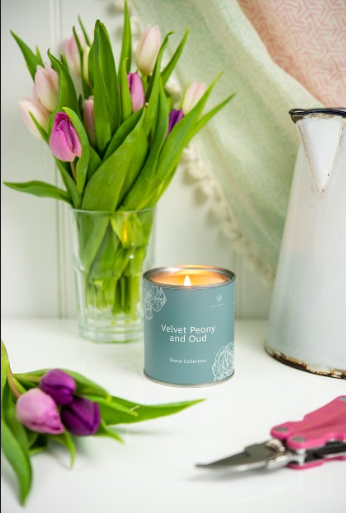 A GORGEOUS treat for yourself, or any Wonder Woman deserving a spot of indulgence! Take your pick from a collection of 25 luxury fragranced soy candles from the upcoming brand ChilliWinter. With something for every nose, space and mood, these handmade beauties offer exceptional style, quality and a long burn-time. Even better, if you can't wait to see if you've won, we can offer you an EXCLUSIVE 15% discount until 14th March: simply enter MOTHERSDAY15 at checkout. Follow them on Instagram @chilliwinteriow for gift ideas and inspiration.
White Framed Pink Floral Art Print 50x70cm from Abstract House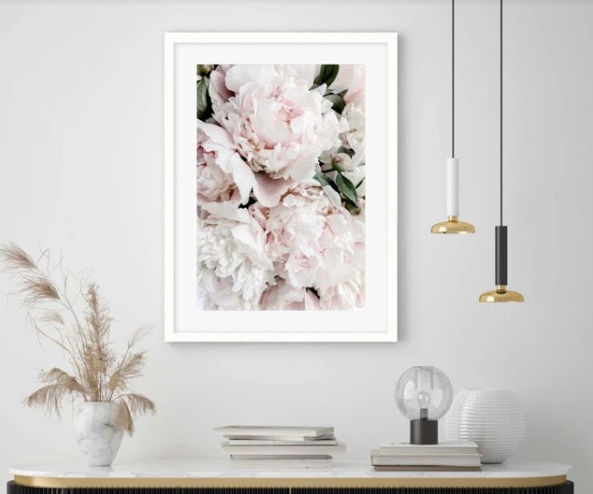 Abstract House is the destination for wall art prints and picture frames. This Pink Floral Art Print from the photography collection at Abstract House is a bestseller for Mother's Day and it's easy to see why. The beautiful print comes framed and will look stunning in any space. Our lucky winner will receive this 50x70cm print in a lovely handmade frame.
The artwork and frames at Abstract House are all produced here in the UK in their London studio to ensure the highest quality craftsmanship. They are made using FSC certified wood and paper, and also come with real solid glass, making them entirely sustainable with 100% plastic-free packaging. The print has excellent colour reproduction and fade resistance. This is premium artwork made to last.
Choice of two Giant Biscuit Cake Moulds from MoldyFun
Lovers of classic biscuits will be thrilled to know that they can recreate their dunking faves in the form of delicious novelty cakes, with easy-to-use silicone baking moulds from MoldyFun. With MoldyFun's selection of biscuit cake moulds, you can rustle up a giant Jammie Dodger, Custard Cream, Party Ring, Oreo, Bourbon or KitKat cake at home; perfect as a real treat for Mother's Day, party centrepiece, an unforgettable birthday cake or as a lockdown treat. These Giant Biscuit Cake Moulds will also make the perfect Mother's Day Gift for any baking loving mum and our winner gets to choose two baking moulds from this fabulous range.
Scented treats from Village Wax Melt
Village Wax Melt is a small business offering high quality scented products without the luxury price tag. They have a wonderful range of products for Mother's Day and are gifting our winner with 1 crackling Wood Wick Candle, 1 Exfoliating Soap Sponge (perfect for dry skin and removing fake tan!) and two highly scented wax melt clamshells. A real treat for Mother's Day.
March's book for adults from Bumblebee
Bumblebee is the monthly book subscription that inspires your creativity! Each month receive a carefully curated book from a small independent publisher, plus clever creative prompts to inspire your own writing, drawing, making or cooking. Available for both children and adults, to encourage mindfulness and imagination.
Win March's book for adults, Superpowers by Mark A Radcliffe, along with a beautiful Bumblebee notebook – get creative inspiration through your letterbox! Find us here, or on instagram
Terrazzo Hanging Plant Pot from Scaramanga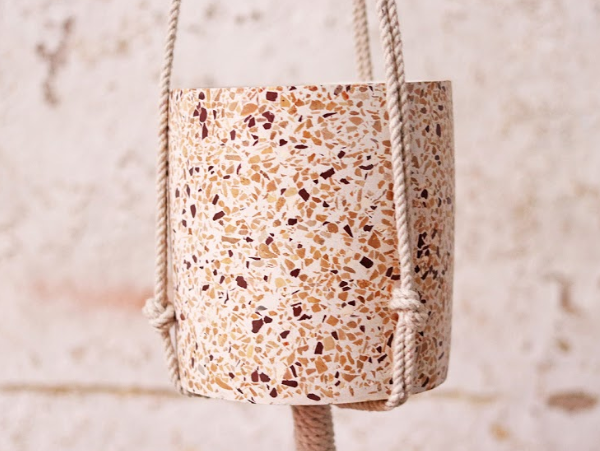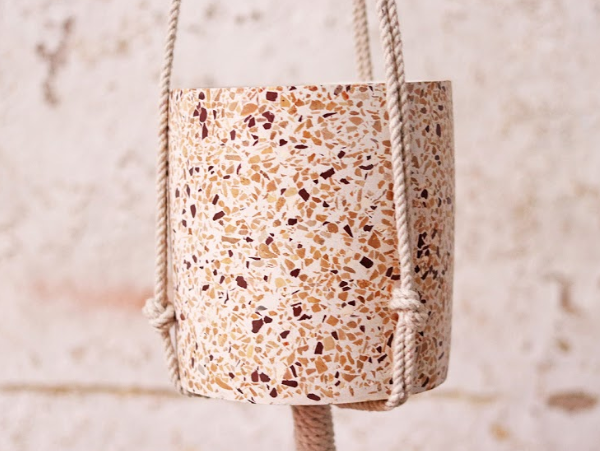 This vintage style terrazzo hanging plant pot is a unique design from Scaramanga. The terrazzo design and strong stone material make this perfect to hang outdoors or indoors. The composite material creates a stunning splash of sophisticated colours to give any room a focal point to be proud of and will make the perfect gift for Mother's Day.
Scavenger Hunt Game from SEEKERS
Keep children entertained with these wholesome games so mum can get some peace and quiet this Mother's Day! You won't hear "Please can I play a game on your phone?" even once! Feed their inner explorer with an outdoor seek and find game that you can take anywhere. Ideal for getting children to enjoy the outdoors and away from their tablets and smartphones. Makes a regular trip to the park more fun and engaging with an activity that can last from minutes to all day! A different adventure every time for both boys and girls, young and old alike. Check out SEEKERS Scavenger Hunt Game Starter Kit With Magnetic Board and SEEKERS Scavenger Hunt Game Add-On Pack – At The Park
Hand and Body Salve Cream Skincare Set 100% Natural Handcream Gift Sets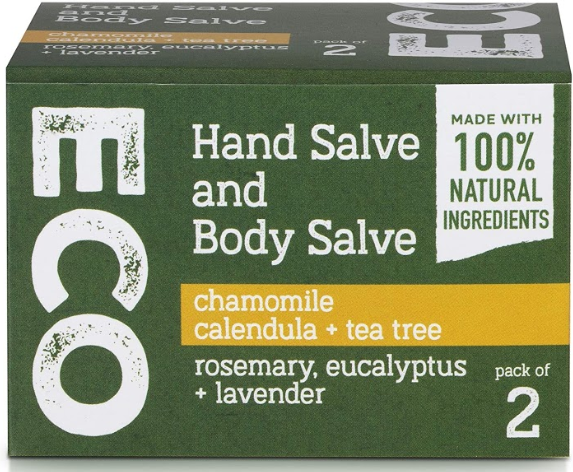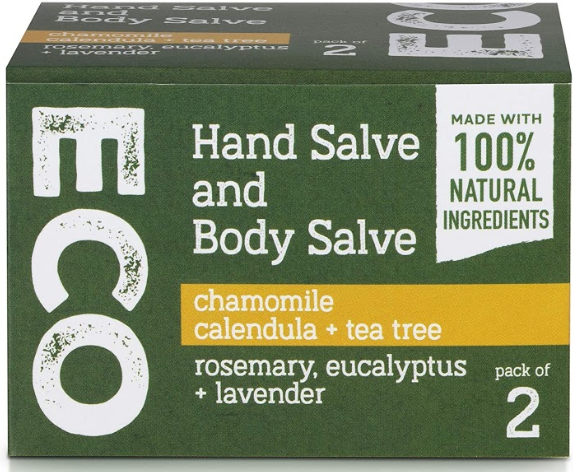 Brady's Botanicals is a superior range of beauty products that are 100% natural, vegan & not tested on animals, they only use the best ingredients and the highest-grade essential oils giving you a spa-like treatment but in the luxury of your own home. Their prize offering is our pack of 2 body salves.
Both their salve products are made from a super blend of garden herbs & fragrant oils in a plastic-free handy tin. Sweet almond oil helps repair & protect your skin against UV damage, the perfect moisturiser and great for dry and sensitive skin. Vitamin E to nourish & protect with a powerful antioxidant treatment which is easily absorbed into the skin. With blends of Lavender, eucalyptus and rosemary and chamomile, calendula and tea tree it's the perfect gift set this Mother's Day.
Meet the Bloggers
Life of a Fisherman's Wife | A Guide to Gifts | Be Happy Be You | My Balancing Act | Five from the Switch | Gift Guides | Mummy and Me | Boxnip | My Three and Me | Welsh Mum of One | Simply Cash Hacks | Spilling Life Tea | All that Grows | Too Tired To | Live the Easy Life | Our Transitional Life | Accidental Hipster Mum
Mummy Saver Money Maker | Two Plus Dogs | Best things to do in Cambridge | Love Panda | Life with Jupiter and Dann | Paternal Damnation | Money Money Money | Easy Peasy Gardens | Scandi Mummy | At Home With Kayla | Blossom Education | Otis and Us | Love Dogs | 360 Mum | Side Street Style | Crazy Little Thing Called Love | The Geordie Grandma | Your Job Escape Plan | Mind Over Money
Adventures of a Yorkshire Mum | Cyprus Property Blog | Joleisa | 4 Freckled Faces | Savvy Dad | A Rose Tinted World | So nostalgic | Enjoy England For Less | We Made This Life | Big Family Organise Chaos | You Have To Laugh | Wotawoman Diary | The Making Mum | The Ninja Chef
How to Enter
You can enter by completing as many widget entry options below as you like. All entries will be collected and one winner will be randomly chosen. Good luck!
Terms and Conditions
UK entries only The giveaway will run from 12noon 1st March 2021 to 12 noon 14 March 2021. The winners will be notified by email from rowena@mybalancingact.co.uk The winner will have 7 days to respond after which time we reserve the right to select an alternative winner. This prize draw is in no way sponsored, endorsed or administered by, or associated with, Facebook, Instagram, Twitter, YouTube, BlogLovin or Pinterest. Prize open to over 18s only. If any prizes are out of stock then we will do our best to find a suitable replacement. Anyone who unfollows before the giveaway ends or doesn't complete the required entry action will be disqualified. The prize is non-transferable, non-refundable and cannot be exchanged for monetary value. We may be using a parcel service for some of the prizes and their standard compensation will apply in the event of loss or damage. Some items may be sent directly by the supplier and we do not have responsibility if these go missing and we cannot replace these. In the unlikely event one of the companies withdraws a prize we cannot offer an alternative. The winner's name will be stated on some or all of our blogger's websites and announced on twitter and other social media channels. By entering this prize draw you give your permission for this.