Our ultimate indulgent chocolate fudge sauce is a frugal treat for a romantic meal, festive gift or just because it's been a long week. This gorgeously smooth and silky chocolate fudge sauce is the ultimate comfort food accessory to ice cream, cake and more; plus it only takes 5 minutes to make. Our recipe will produce beautifully wicked saucy gifts for the chocolate lover, at just £1.55 per jar (including the jar itself).
Follow us on Pinterest for more recipes or pin for later ; check out our other favourite recipes here.
Ingredients
1.5 cups or 300ml of single/double cream  (approx 80p)
3/4 cups of brown sugar (approx 50p based on £2.50 per 1kg)
3 tbsp of butter (approx 25p worth)
2 cups chocolate chips (approx £1)
1 tsp vanilla (20p)
Kilner style jar to "gift" in. (£5 for 5 Jars)
Cost per jar gift (based on the recipe making 5 jars): £1.55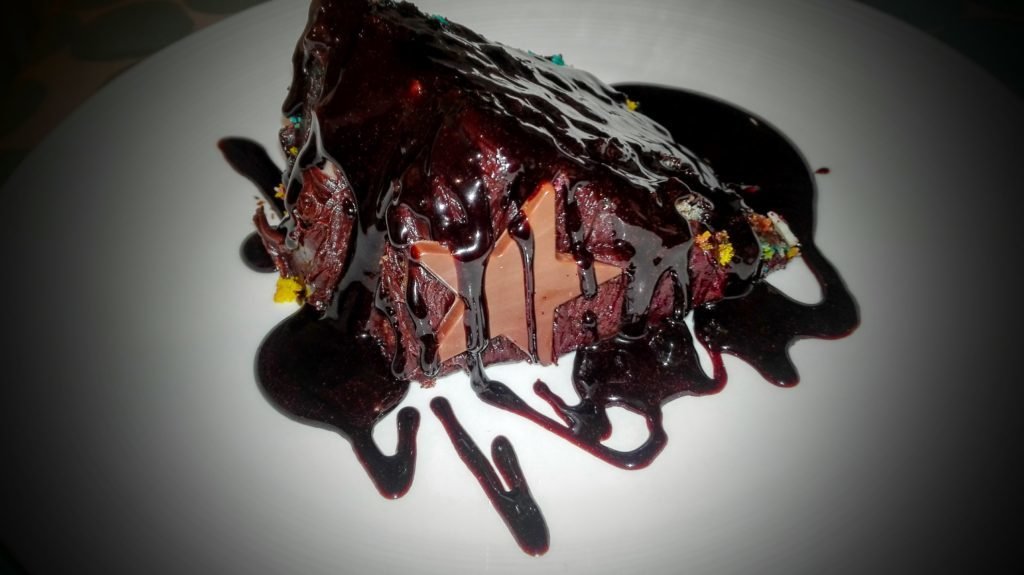 Method
Heat the cream slowly together with the brown sugar in a small, stable pan. Make sure you raise the temperature slowly to a medium setting until the sugar starts to dissolve.
Once it starts to bubble, spoon in the butter and slowly fold in until completely melted.
Turn off the heat
Now depending on the chocolate chips used, this is the most important step. Add the chips but do not stir! Leave them for a good few minutes. With some chocolate chips if you stir straight away they'll give a grain texture, rather than the silky smooth look we're after.
Whip the melted chips through the mixture well and then add the vanilla.
The resulting sauce if beautifully rich and can be served warm or cool.
For gifting, pour into Kilner style jars, filling to around 4/5ths full and decorate/label. 70ml ones like these will do around 5 gifts with this recipe. Obviously, you'll need to restrain yourself not to consume yourself!
STORAGE: The sauce will store in the fridge for up to 2 weeks, but if gifting we'd suggest making it a few days before handing out.
Savvy professional serving tip
For the ultimate "show off" dessert at dinner parties, spoon out balls of your favourite ice cream using a scoop. Warm the fudge sauce for 10-15 seconds in the microwave. Ladle the fudge sauce over the scoops of ice cream and scatter in your choice of almonds, crushed honeycomb, crystalised ginger or popping candy.
Check out more savvy recipes here: Savvy Dad recipe page.