What exactly is a Christmas Eve Box? Is it worth doing?
The Christmas Eve Box is fast becoming a tradition in many households across the world. Essentially, it is a box of goodies and activities to get a family into a the festive spirit. Opened at some point during Christmas Eve, the box would be a focal point for enjoyment.
Now, I have a love and hate relationship with these boxes. I don't believe they should be the main focus for the day. "Traditionally", most Christmas Eve Box activities are geared up for use inside the home. Now, this is fine if you're really not an outgoing family, but there are so many ways of taking the festive fun outside. With this in mind, I wanted to give some traditional ideas for a Christmas Eve Box, plus a few extras for those families that like to open the door into the wider world.
1. How to make your Christmas Eve Box
Bearing in mind the Christmas Eve Box will be opened on 24th December, the cost can soon add up if buying top of the range personalised boxes on top of gifts for Christmas Day gifts too. Although this might be perfect for some, for others with more thrifty dispositions, a recycled shoe box may do the job. Decorate with tissue paper and decoupage style art and Robert's your dad's brother. Hobbycraft and Amazon can be great for materials, but again don't get carried away. On our last trip around Poundland, we saw some Raymond Briggs-style stickers that would be great for decorating too.
What can you put in your Christmas Eve Box?
You can put absolutely anything in but below are the most common ideas, along with some of our "…or" ideas to take the festive fun further afield or even outdoors.
2. Pyjamas, Slippers (…or Wellies)
Great for snuggling up in for the day, a new pair of PJ's or slippers are a norm in a Christmas Eve Box. However consider mixing it up with a good pair of wellies, gloves or even better a home-made scarf that will last for years. Do you have a skilled knitter in your family? If so get them involved. If you need to go down the PJ route, supermarkets can often be best value, £6 for two festive sets at Tesco as we write this blog entry.
3. Christmas Book (…or festive bakes for the neighbours)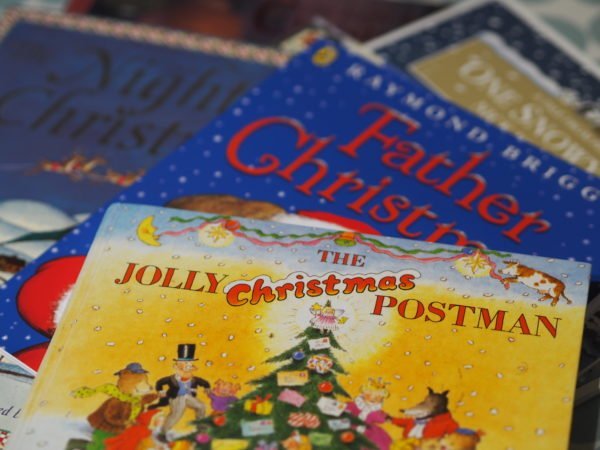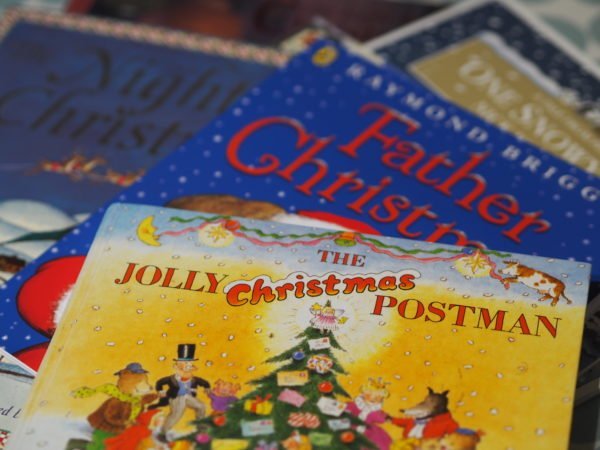 Think the classics, such as The Snowman, The Jolly "Christmas" Postman, The Gruffalo Child etc. These can be a great starting point for explosions of family interest. One of my favourite blogs on the net is Playing By The Book, they take stories, review them and give inspiring new ideas on how to use them. I've used a huge number of the activities featured there in my educational role.
To source the books, ideally use you local library. If buying for future years look into The Book People or The Works. Both offer frequent promotions and cheap prices. The Works often promote 10 books for £10, perfect for putting together a festive bundle.
The other suggestion is a festive recipe. Bake something up as a family and dish out to the neighbours to spread the festive cheer. Try our cheap mince pie recipe or I simply adore the story-based kid's recipe book written by Nadiya Hussain. At the time of writing Bake Me A Story by Nadiya was cheapest on Amazon.
4. Santa's Magic Key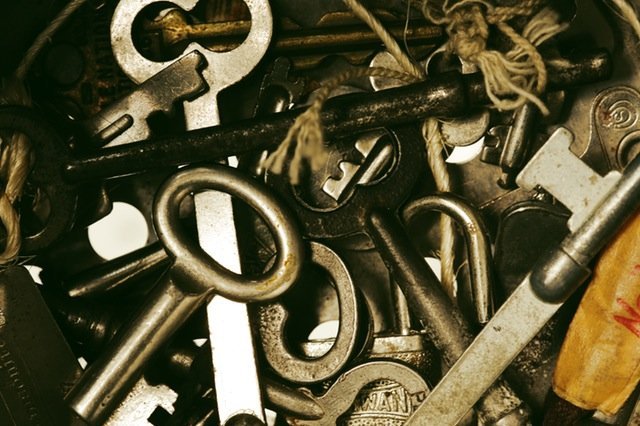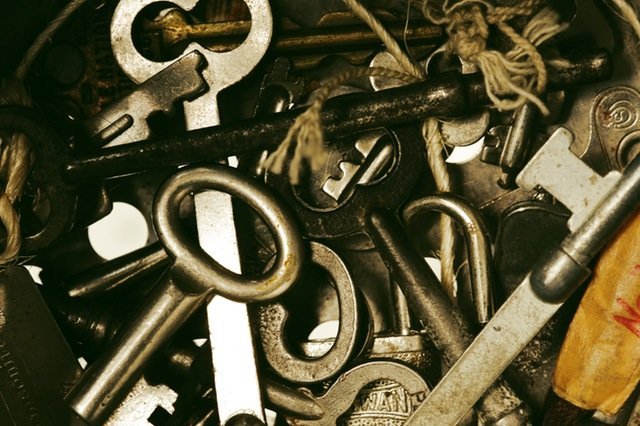 Not all homes have chimneys when the jolly fellow needs access. However, in nearly every home there will be that one key tucked away, you know the key without known use that's tucked in a drawer. Add some ribbon, paint it with glue and glitter and hey presto, Santa's magic key. You can buy pre-made ones, but remember every £ stacks up at Christmas.
5. Reindeer Food… (but make it animal friendly)
By all means add in or make some reindeer food, but please make sure you're using "edible"items. Normal craft glitter contains many different materials, most harmful to pets and wildlife. Edible cooking glitter is also harmful in some cases.
Instructions and Method
1/2 cup oats
1 tsp dried chopped fruit (choice #1 festive colour)
1 tsp dried chopped fruit (choice #2 festive colour)
Mix oats and fruit together in a bowl
Spoon int a small zip-lock or sealed bag
Make your own label, or google reindeer food labels and poems
On 24th, get your food out of your Christmas Eve Box and recite the poems outside while scattering.
6. A Christmas Film… (or a bear hunt!) #BearHunt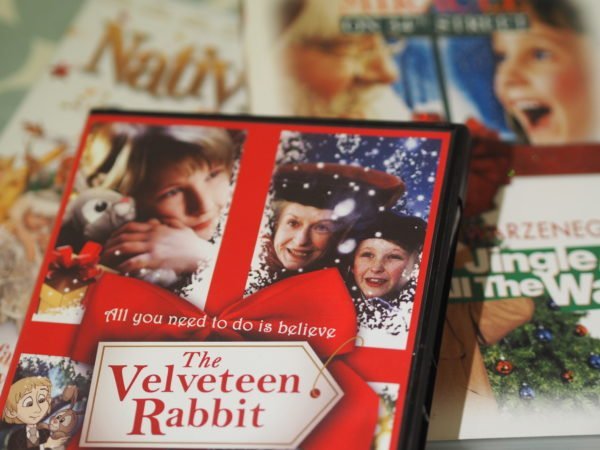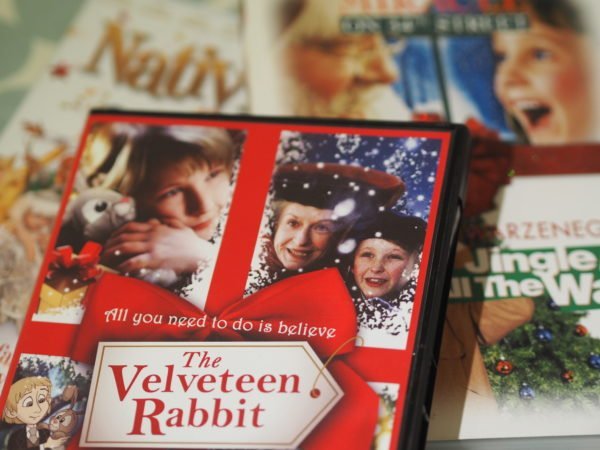 A DVD is another norm suggested in many a Christmas Eve Box. There are plenty of family favourites such as The Grinch, Nativity, Elf, Miracle on 31st Street Home Alone or Scrooged. There's also the animations that have become a festive treat like, Stickman, The Snowman and The Snow Dog, and this year… We're Going on a Bear Hunt. On Christmas Eve this year, Channel 4 will be screening at 7:30pm a new animated version of Michael Rosen and Helen Oxenbury's "We're Going on a Bear Hunt". To coincide with this production for Channel 4, why not use the book or resources on here to expand your experience. There's colouring sheets, mazes and cut-out bear ears. Also, why not make out a map to explore your garden after dark with a torch looking for place bear might hide. Or even get those wellies on and go splishing, splashing and squelching on your very own Christmas Eve walk.
7. Activity packs… (or festive "I Spy")
There's plenty of craft ideas on the net, but why not add a free craft box or activity set . Better still, why not print off your very own Christmas Eve Box "I Spy" sheets from Life Over Cs . Yes you could do them inside in the warm, but you could also get outside again as the sun goes down and walk your village or streets seeing who can find Christmas lights up with the shapes and characters featured.
8. Sweet treats, Hot Chocolate and Marshmallows
Great for during a film, but even better for when returning back in from the cold. Just think you've been out delivering mince pies, cuddling family, spotting Christmas lights, hunting for bears and now you can settle down knowing the kids *might* just be worn out enough to sleep. The most traditional is  hot chocolate and marshmallows, often shaped like reindeer. Check out the lovely Everything Savvy for instructions.
9. A cuddly toy… (or a family cuddle)
Invest in a new snuggle friend or repair and up-cycle an old family toy. Alternatively have a family cuddle. Visit family members close enough to hug, send a virtual cuddle via skype to relatives far away or while the kids are cuddling grand-parents, step outside for that Christmas Eve mummy and daddy cuddle, especially if it's snowing and there's mistletoe.

10. Letter To Santa / Father Christmas (..and post it)
In the run up, think about the little, cute things. Sending a letter to the jolly fellow himself for example can be a great inspiring family event and, more importantly, can be free!
Royal Mail offer free Santa Mail service (just the cost of a stamp), and also aim to reply to all letters. You can find details of their service here http://www.royalmail.com/letters-to-santa but essentially as long as you send a letter, including your address, by 9th December, you should get a reply in time. The address is:
Santa/Father Christmas,
Santa's Grotto,
Reindeerland,
XM4 5HQ
If you want something a little bit more polished and magical, maybe consider the NSPCC's letter from Santa initiative, where they've teamed up with Lindt. Technically free, we do suggest giving the recommended donation to support them while doing it. Get your Lindt NSPCC Personalised Card Here
Alternatively craft the reply yourself if making them on Christmas Eve itself.
I hope you find these ideas useful. Please do enjoy the Christmas Eve Box tradition if taking it on, but don't forget to try and get out and be social especially if you have an elderly neighbour who may be lonely and would love a bit of festive cheer delivered to their door.