Turkey is a country with an incredible history, rich cultural heritage, fascinating landscapes, delicious food, and comfortable living conditions. This magnificent destination impresses with its variety, offering a plethora of unique experiences to its visitors. The northern coast boasts multiple Black Sea resorts, while the shores of the Bosphorus Strait are home to gorgeous cathedrals and mosques. The Aegean Sea frames the resort islands, and on the Mediterranean coast, ancient ruins blend with modern luxury. With so much to see and do, it's impossible to explore all of Turkey's destinations during a single holiday. Therefore, many foreigners choose to buy apartments on the front line in Turkey.
As a hub of trade, Turkey is a perfect blend of different cultures and welcomes visitors to explore its unique attractions. If you're a foreigner wondering what there is to see in Turkey that will immediately make you fall in love with the country, we have a few recommendations. Let's take a look at some of the must-see destinations that many ex-pats might consider buying real estate in.
The greatest attractions of Turkey
Recent statistics show that there are 19 UNESCO World Heritage Sites in Turkey, a number that is truly impressive. It's no wonder that many foreigners plan their holidays in Turkey carefully and with great attention to planning to ensure they don't miss anything. However, are there any particular destinations in Turkey that are so attractive that visitors fall in love at first sight and consider buying a property? Absolutely! Let's take a look at some of them.
We have highlighted 7 unique and truly unforgettable places in Turkey that are bound to make foreigners consider relocating to Turkey:
Cappadocia;
Pamukkale;
Kaputas Beach; 
Saklikent National Park; 
Oludeniz;
Patara;
Didyma. 
Cappadocia
Cappadocia is phenomenally different from our usual expectations of Turkey. It is a land of dozens of attractions, each one more unusual and interesting than the next. 
While Turkey's resort areas are well-known, the non-resort regions also offer some outstanding sights, such as the Devrent and Ihlara Valleys, the ancient cities of Derinkuyu and Kaymakli, and many others. However, the most popular attraction in this area is the city and national open-air park of Goreme, located right in the center of Cappadocia. Here, you can witness a truly unique landscape, explore churches built into caves over a thousand years ago, and even soar over the valleys of Cappadocia in a hot air balloon.
Pamukkale 
Foreigners flock to Pamukkale to witness the ruins of Hierapolis and several fascinating geothermal springs. These springs are famous for their high calcium carbonate content, which has produced large white sediments. The pools filled with spring water are simply mesmerizing, with their beautiful aquamarine sheen. Archaeological data suggests that people have been swimming here since ancient times.
Also, the area is home to a Roman archaeological site and an adjacent museum, where you can explore the region's glorious past and view the remains.
Kaputas Beach 
Located on the Mediterranean coast between the cities of Kas and Kalkan, Kaputas Beach is a hidden gem. The unpretentiousness of the service offered here combines perfectly with the beautiful and expressive landscape, as well as the crystal-clear waters of the Mediterranean.
The beach is relatively small, spanning less than two hundred meters, with a width that varies from 30 to 50 meters. Both the shore and the seabed are covered with fine golden pebbles, which at one end of the beach and fine and resemble sand thanks to the tiny shingle.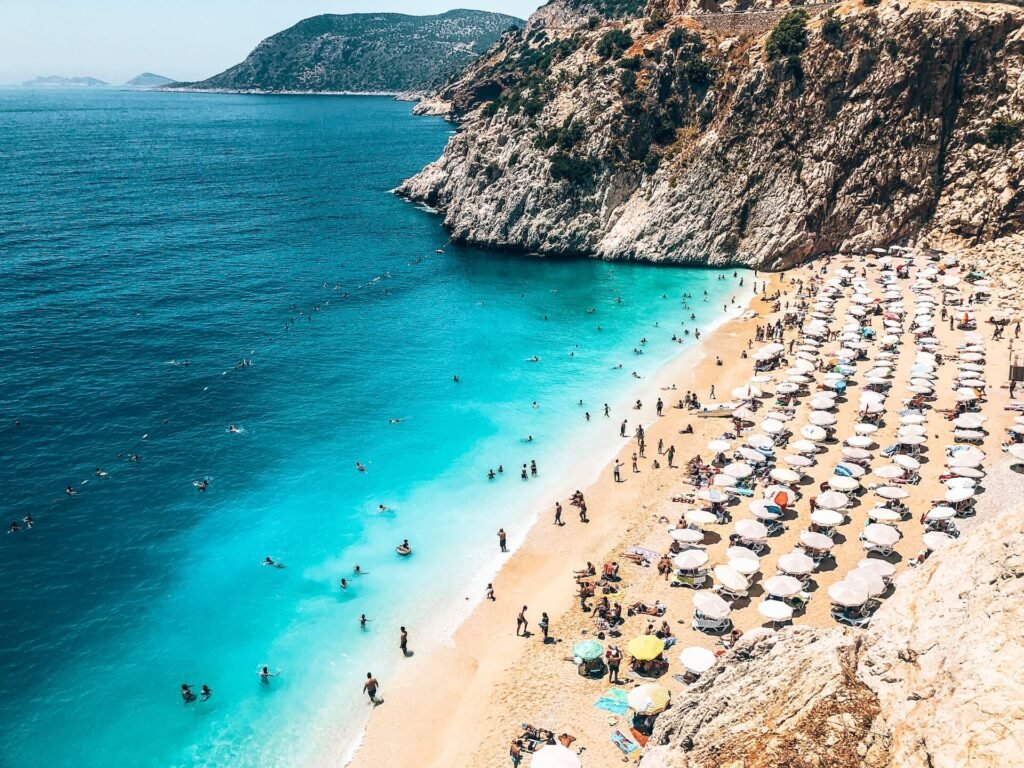 Saklikent National Park 
Saklikent National Park is another wonder of Turkey. The national park is located in the south of the country and is famous for the gorge of the same name. The ancient Saklikent Gorge is the largest in the country and the second largest in Europe. The history of this gorge is several thousand years old, and during this time water has managed to carve it 18 km in length and 300 m in depth.
Here you will see bizarre cliffs, beautiful caves, and picturesque waterfalls. Today, Saklikent Canyon is part of the national park, the entrance to which costs literally a couple of dollars. By the way, there is another ancient city Tlos that is definitely worth visiting. 
Oludeniz 
Nestled between Saklikent and Babadag Mountain, Oludeniz is a small village that is beloved by both tourists and locals. Its snow-white beach, azure waters of the Aegean and Mediterranean Seas, and verdant mountains make it a must-visit destination. You'll feel like you're on a Caribbean island when you're in Turkey!
Despite its popularity, Oludeniz has managed to maintain its charm and authenticity, making it an ideal location for a peaceful and relaxing vacation or holiday.
Patara 
The ancient Lycian city of Patara welcomes visitors with its stunning barchans and an outstanding beach. The beach strip stretches for about 18 kilometres, with some areas reaching a width of 300 meters.
Walking on the dense, fine sand is a pleasure in itself, with breathtaking views of the sand dunes and the sea stretching to the horizon. Collecting seashells and unique stones is a favourite pastime for visitors, while others simply lay on the shore and let the tide wash over them, completely relaxed and free of all worries. From every vantage point, including the hills and dunes, the views are simply stunning, with ships on the horizon adding to the picturesque scene.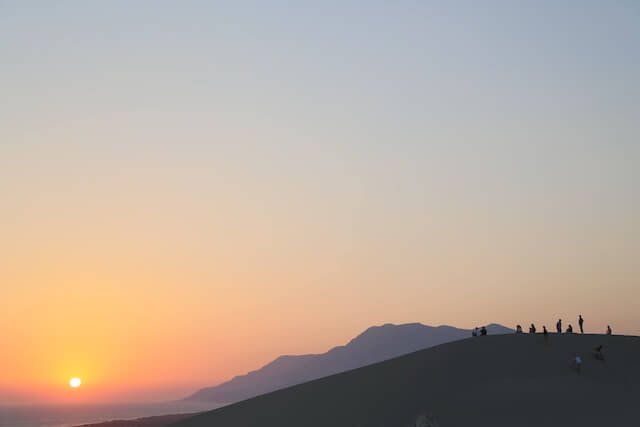 Didyma 
Didyma is a legendary place surrounded by beliefs and myths. Located an hour's drive from Bodrum, the coastal village of Didim is a popular destination for tourists as it boasts some of the most beautiful golden beaches in the area. The name "Didyma" means "twins" and is linked to the myth of the encounter between Zeus and Leto, which resulted in the birth of Apollo and Artemis.
The ruins of the sacrificial altar and the ancient fountain are still visible, and visitors can identify the location of the inner courtyard and the steps leading up to the sanctuary in the temple. Numerous fragments of statues can also be observed, such as the head of Medusa with snakes instead of hair. In front of the temple, several steps of the stadium, dating back to the second century B.C., are located, where sports games were held in honour of Apollo.
Key Thoughts on Turkey
Turkey is a country that offers a perfect blend of culture, history, experiences and views. With 19 UNESCO World Heritage Sites, beautiful beaches and geothermal springs, there's something to suit everyone.
If you're considering buying real estate or property in Turkey, Turk.Estate offers a wide selection of beneficial housing options located near some of the favourite destinations. If you're looking to seize the opportunity to have a tiny part of the Turkish coast and explore the unique attractions and landscapes this country has to offer, the locations above are well worth a look.
*Disclosure: This article is for entertainment and educational purposes only. Nothing on this site constitutes financial advice. I am not a financial advisor. You should always do your own research and consult a qualified financial advisor before making big decisions with your money as capital is at risk with any investment. This post may contain links to external sites and affiliates, Savvy Dad accepts no responsibility for how you use these external sites and services (see Site Terms and Privacy Policy).