How to get cheap nappies and build a savvy supply.
It's amazing how much discussion and disagreement there can be over the choice of something as trivial as a nappy. But when it comes to getting cheap nappies, you need to have decided on your personal choice for your little one before searching for deals. When Little Savvy (now 3 years old) was in nappies we considered reusable nappies as more cost effective. But, what I saved on money, I rued on washing bills and my worry about reuse with tummy bugs etc.
I have nothing against reusable nappies as a preference for others, they're often cheaper, they just weren't for us. This meant that with both Little Savvy when her was a baby, and with Baby Savvy who's currently 11 months, I opted for disposables.
I also appreciate that every parent has their own opinions on non-brand vs branded nappies. So although, in the vast majority of cases, own brand nappies tend to be cheaper. I wanted to compare the most bought nappies; this means looking at the flagship "Pampers" brand.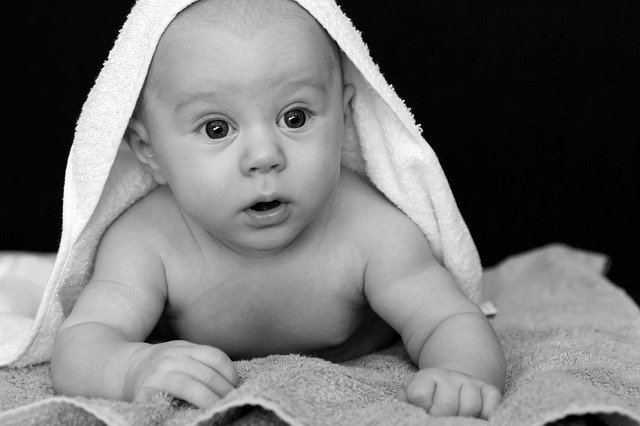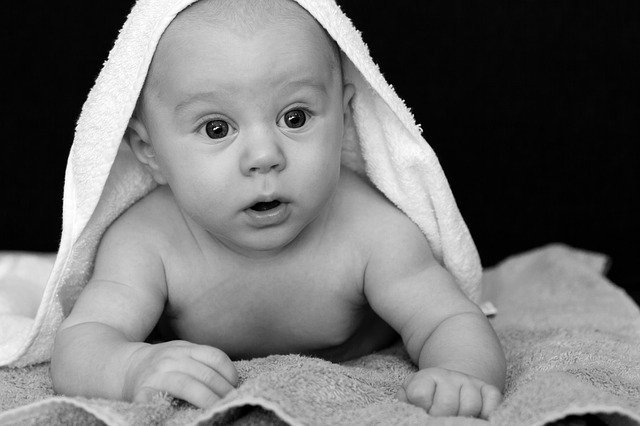 The usual options for cheap nappies
First and foremost, check whether you really need the next size up. Often you'll get a few extra in a pack of size 3's then you will in the 4's. It also means if you're on the borderline for sizes you can get the size with the best offer on to tide you over for the next few weeks.
Initially if you're in a desperate hurry, looking for regular deals from stores is good. Typical deals are:
Boots regularly match the supermarkets or do "Buy One Get One Free" offer, it's worth checking them out. Use parenting club vouchers if you have them, or use/get advantage card points.
Check out the dates of upcoming supermarket parent or baby events at supermarket. They reguarly offer good prices and you can often use vouchers during them, or see our guide to doing a cheeky comparison shop. Join Tesco Baby Club, Asda Baby Club, or the other main supermarkets. Waitrose are always offering £20 of your £100 shops, which sounds a lot but if you have multiple children and want to stock up on a good offer it'll boost the savings. At the time of writing this article, the code AQ1JD20 gave £20 off £100 at Waitrose Baby Pages
My suggestion for cheap nappies – The Amazon technique.
Over on my social media pages readers have regularly asked for the best way to save on nappies. So, apart from the above options, here's the best method I usually suggest…
It uses the "subscribe and save" service from Amazon, but ignore the "subscribe" wording as you can easily cancel after just one order if needed. This method gets you cheap nappies in bulk.
This example of for Size 3 or Pampers (what we mainly use) via Amazon:
Join amazon family for 20% off nappies and free delivery. You can join via this link
Visit the nappy pages and look for "monthly packs".
For example to get Pampers Baby Dry you would end up with this Pamper Baby Dry Page
or for Active fit you'll end up on the Active Fit Cheap Nappies page
Usually, the bigger the pack size the better the saving %.
Add to basket with the subscribe and save option on the right (you can cancel this later after dispatch)
Wait for delivery of cheaper nappies 😉
NOTE: We've used Pampers as the most popular brand for our comparing, obviously other brands and values exist. You can, if you choose, leave the subscription active. But I usually don't as prices "can" rise before your next delivery.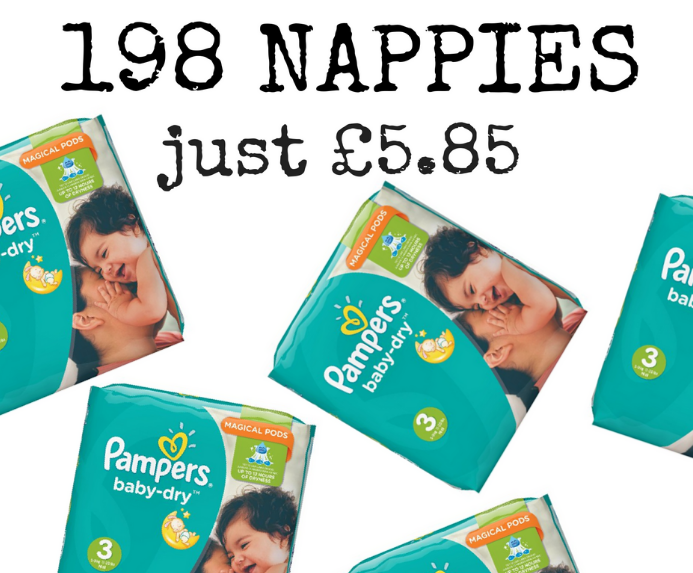 EXTRA TIP: It's always worth checking for "vouchers" on the Amazon voucher pages, as occasionally they stack with the above deals. You can look on the vouchers page and then add to the order. Using this method back in October last year, my facebook readers got 198 nappies or pull up pants for just under £6!
An alternative if buying cheap nappies in store.
The last option if looking to run out and buy in store, is to check out BumDeal, this simple tool shows the best prices on most stores. It misses a few retailers, and sometimes compares wrongly, but for the vast majority of time it will give you a good snapshot of current prices, Including own brand. Remember also, check out my guide to shopping using the asda price comparison.
Olly – Savvy Dad