How to setup your new UK Amazon Echo: A first look review and unboxing.
The "New" Amazon Echo has finally reach release day in the uk, with a few minor differences to the US version. This review looks at the new unit and compares it to the soon to be released Amazon Dot. Aside from the plug, the UK Echo also comes packages without a physical remote control, and although the unit is voice activated via it's wake up name "Alexa", not have a manual input as well could be useful to know for some expecting it to come with one. The remote can however be bought in the UK from Amazon for £19.99:
View remote here
Unboxing is quick and easy with the power lead plugging into a power supply jack on the base of the unit. Then it really is just as simple as powering up, connecting to your wifi (adding remote if using; this allows you to talk from other rooms without shouting, unless buying Dots to scatter round the home). Note you'll need to connect your mobile to the Echo like you do to a wifi access point, before you can connect the Echo to you own wifi. You'll have an orange ring on top of the Echo while doing this (see the light guide below)
Once linked to your wifi you'll be guided through intuitive help screens on your phone to add settings and setup details like postcode etc.and also let the echo know what level of response you want from it with items such as news.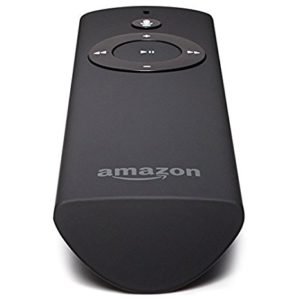 You'll need the Amazon Alexa App: 
Click here for free Alexa App
 available for free from Amazon to take Alexa with you when out on your journeys. You can also search and download the app direct from iTunes or Google Play if you prefer. Doing this means all the control and voice commands can be used on your travels to add diary events, check info and general interact with the Alexa AI.
Once up and running the Echo unit will wake up whenever you say the name "Alexa", you'll see the blue ring to indicates the AI is listening. In terms of privacy there may be concerns that Alexa is always listening however you can mute the microphone with the mic button, turn off the echo (via a wemo if used too), and also we monitored the packets being transferred and the echo seemed to send no data back and forth when not in "blue" activated mode.You can also alter the wake word, just in case your family pet happens to be called Alexa.
We'll add to this review with more tips as we test the features over the next few weeks. The most savvy idea we've had is to set up a list of items in our fridge and freezer so when ordering shopping each week we can check what we have from the comfort of our living room. The echo can also be used as a bluetooth speaker in addition to streaming it's standard Amazon music and digital internet radio stations.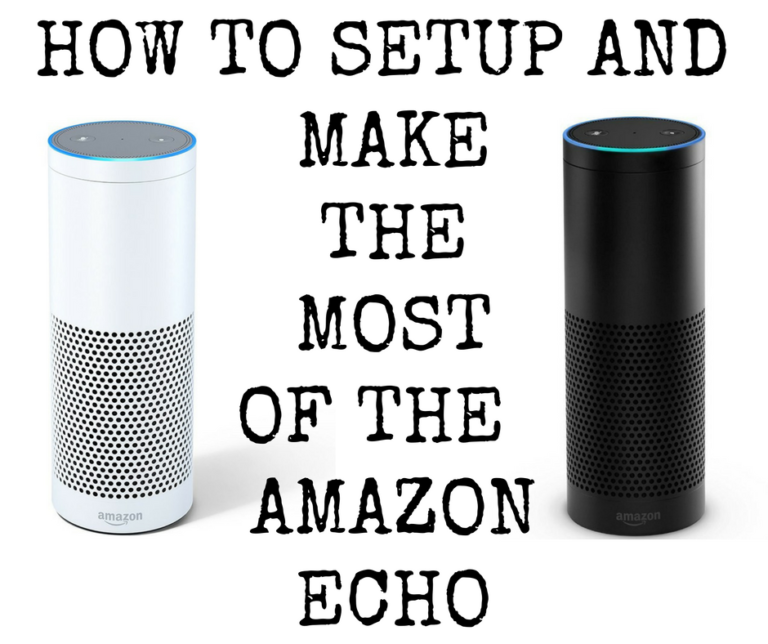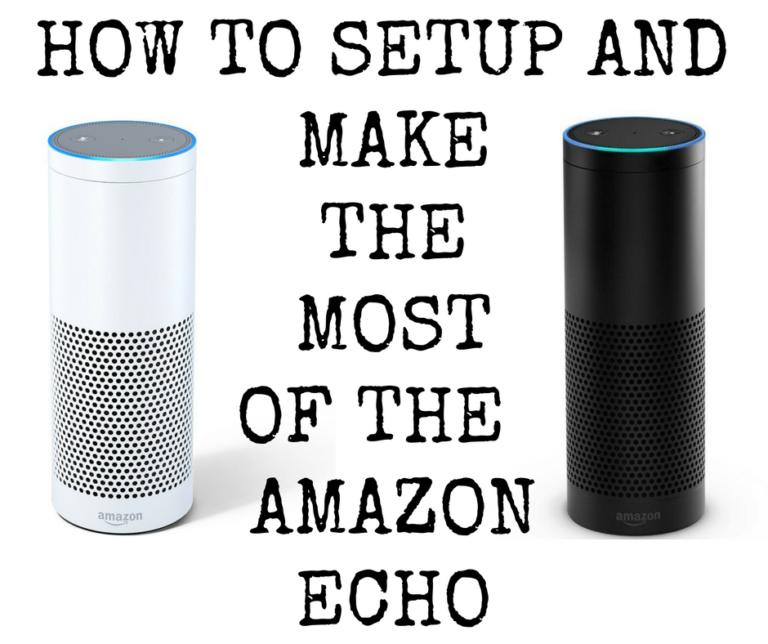 After an initial 48 pre-order price of £99, the echo currently retails around £149 
Link to Echo Product Page
 Although the price might lower on certain days, like Black Friday deals week, we expect the price to hold with demand up until Christmas and importing the US version has compatibility issues so we advise against it.
We found it's initial use excellent, recognising accent and voice well in crowded environments and working well with some of our savvy ideas like asking Alexa to set a timer for the chicken roasting in the oven, keeping on top of to do lists and shopping lists and you can even teach Alexa skills like calling your mobile when you've misplaced it down the side of the sofa or giving you a daily exercise routine. Overall very happy with our buy and it will be interesting to see how it develops over the coming weeks to support a more simple life. Build quality is outstanding and it looks like it will last well. One thing that we hope will improve is the UK-centric addons, called "skills"; we expect great things over the next year. As the skills currently stand they're appalling and aimed at the US market. Despite the Echo being a brilliant piece of kit, if the skills don't improve, it'll be a product disaster long term.
What is Alexa? And what can she do?
If you're an Amazon customer with Prime Music it will stream all your music just by asking, as well as tunes from Spotify, TuneIn and more plus…
It works as a bluetooth, standalone speaker with immersive, 360º omni-directional audio controlled by your voice only

It uses far-field voice recognition technology to hear you even in a room where TVs, radios, pets, kids and other noises are in play.

It allows you to access answers questions, reads audiobooks, get recipes, reports news, traffic and weather, provides sports scores and schedules, and more using the Alexa Voice Service.

Using third party controllers and plug units you can control

 lights, switches, thermostats and more.

Alexa updates, learns and gets smarter through the cloud automatically and is continually learning familiar voices, adding new features and skills.
Amazon Echo Versus Dot – Which speaker is best?
First off the Echo is the flagship unit with a bigger speaker. Users will quickly notice that there are no audio outputs in this initial UK version along with no bluetooth or 3.5 audio jack out. You can however sync via bluetooth your tablets, phones etc to use the speaker as your audio source. In other words it accepts input from other devices.

The Dot in contrast has a has a small alarm radio-like speaker which is fine for conversing with Alexa but not ideal for music playback. The Dot possesses bluetooth and 3.5 jack options for output meaning that although the default Dot speaker is a little naff you can link it up to many other speakers which you may already possess. Savvy readers doing this will likely make the Dot subsequently superior in speaker quality than the Echo's internal speaker.  When you disconnect the Dot from your speakers, it will by default switch back to it's internal mini speaker.

So which should our Savvy Readers get?
 Families should probably go for the Echo and locate it centrally, the kitchen is a great place as it is by definition the room where you mostly need to be "hands free". Plus you can access recipes, timers and useful measuring conversions.
For techies and audiophiles the Dot as an add on to hi-fi separates and existing speakers is the way. You can spread them out across your home and completely link your audio Sonos-style, plus completely automate you whole home without needing the remote. The dot is also the best option for bedrooms
TIP: If our savvy readers have an old hi-fi getting an adapter can upgrade your setup quickly, but not all are equal so look at items like the Bose Audio Adapter. This also means you don't need the Dot plugged in close to your speaker.

Want protection for your Amazon Echo?
There a few protective measures new to the market for the Echo, amongst them is the silicon protector from Wasserstein Appliances. Essentially its intention is to protect your Echo in the event of bumps and drops. Now, the usefulness of this item will be down to your home situation. In our home, Alexa sits firmly cocooned in the Echo case high up with all wires out of Little Savvy's range of grabbing. Some homes will find extra protection useful though, so does this product or similar ones actually do anything of use.
In short, the product looks high quality and certainly has absorbent properties but it looks hideous and we're highly dubious as to whether it would offer much decent defence against the dreaded "floor dive". Oddly the top of our device stuck out too and we actually caught the silicon ring on top nearly sending Alexa flying. Looking at both this item and similar ones we've seen, we're recommending saving your money and simply making sure your sat your echo in a sensible place in the first place.
We're giving away 1 Silicon Protector pictured. Please use our competition form below to enter.