Let's say goodbye to winter blues and hello to sweet, floral scents. There is something special about summertime—the sun-filled days, the long evenings, and a wardrobe loaded with colorful and fun clothes. And the ideal accompaniment to keep you smelling great all the time is your favorite fragrance.
Top Summer Perfumes for Men
As temperatures heat up and the days get longer, the perfect opportunity arises for men to freshen up their fragrance game for the warm weather season. From classic colognes to fresh scents that are sure to sizzle, here is a guide to the best summer perfumes from parfumdreams for men to try.
Fruity & Refreshing: Fruity notes in perfumes are made from energizing ingredients like bergamot and mandarin zest that provide an immediate pick-me-up and make them perfect choices for hot summer days. Try citrus-tinged fragrances like L'Eau d'Issey Pour Homme Summer 2013 by Issey Miyake or K by Dolce & Gabanna.
Aquatic Notes: Light and breezy aquatic perfumes capture the essence of swimming pools and salty ocean air that evoke memories of carefree summertime activities. A great example of this genre is Boss Bottled Ocean Edition by Hugo Boss which contains signature marine notes with a hint of ginger.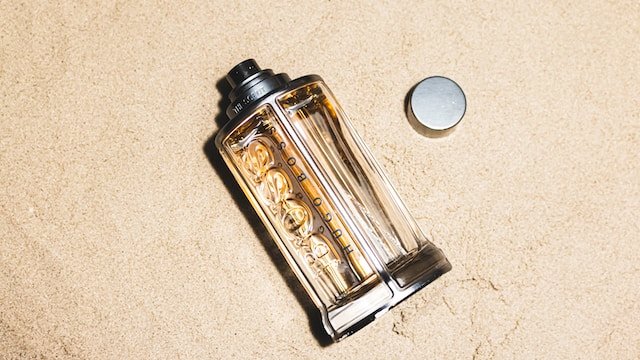 Exotic Woods & Spicy Accords: Consider adding an exotic touch to your fragrance routine with a combination of deep smoky woods and spicy accords. Spicebomb Night Vision Eau de Toilette by Victor & Rolf offers an intense aromatic experience with its blend of cardamom, pepper, vanilla, leather, tonka bean, vetiver, and sandalwood.
Top Summer Perfumes for Women
Whether you're staying inside or enjoying the great outdoors, you can enjoy a summery boost with these top fragrances. We picked some of the best summery women's perfumes that give off citrusy, fresh, and fruity scents perfect for the hot weather. 
Womanity Eau De Parfum by Thierry Mugler: Launched in 2010, this scent is a mix of sweet figs and savory olives with top notes of caviar and mandarin oranges. With an aromatic base layer of salt crystals, this is perfect for achieving a soft but bold essence year-round!
La Vie Est Belle L'Eclat by Lancome: Released in 2017, this fragrance blends together fruity and floral elements for an unmistakably summery blend. It's perfect for filling your space with a hint of orange blossom petals mixed with pear and jasmine petals – making it a feminine delight!
Jimmy Choo Illuminate Eau De Parfum: For those who want to turn up the heat during the summer months, Jimmy Choo has created a seductive, sparkling version of its classic scent. It blends wild strawberry leaves with notes of honey it hazelnut praline making it truly unforgettable!
Daisy Dream by Marc Jacobs: This joyful scent is absolutely delish! Created in 2014 Daisy Dream combines notes of wild berries with white woods – taking you away to an imaginary paradise. Sweet yet sensual – this perfume will be your go-to pick all year round!
Live Irresistibly By Givenchy: This floral burst combines raspberry liqueur ads sugared patchouli to make one electrifying scent worthy enough for any season or occasion It's just sensational – we promise you won't be able to edit from it all season long!
Moon Sparkle By Escada: This uplifting citrus-inspired concoction uses pineapple zest alongside jasmine petals-making each spritz bring forth feelings. This beachside staple looks amazing paired up against the setting sun – so don't forget to pack it along when Europe bound!.
Si Fiori Bloom by Giorgio Armani: An explosion of floral bouquets was encountered when Si Fiori burst onto scenes two years ago – we were immediately taken aback at its romantic ode to femininity… The luscious peach juices blended with marigold denseness make it one luxurious must-have!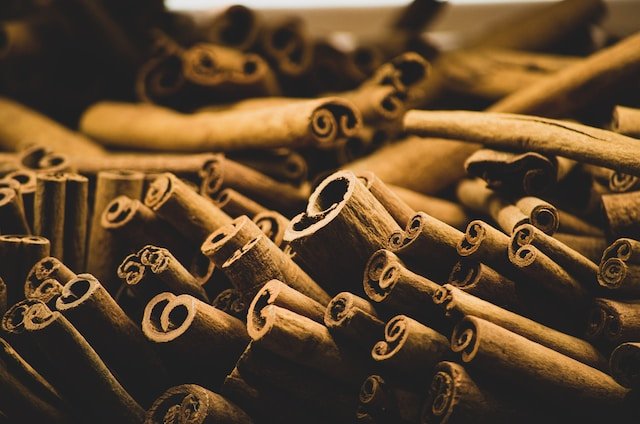 Tips for Choosing the Right Summer Perfume
When choosing the perfect summer scent, there are a few important things to consider. Ask yourself: How long do I want this scent to last? What type of strength works best for me? How strong is the sillage, or how far will the fragrance travel?
The concentration of a fragrance refers to how much essential oil was used in creating it. The higher the concentration, the more intense and longer-lasting the perfume will be. Parfums and extraits have the highest concentrations, followed by eaux de parfum (EDP). Eaux de toilettes are often chosen for daytime wear because their lighter consistency can be worn without overpowering one's environment or becoming too cloying.
Summer fragrances should be light and fruity with elements such as citrus, green notes, and woody undertones. These scents are generally perfect for all activities during summertime and help keep you feeling cool – even when temperatures soar! Sweet smells such as vanilla, pineapple, gardenia, and jasmine can also provide an enjoyable scent for all-day wearability in warmer months.
Before settling on a new signature smell for your summer wardrobe change, it's important to do some testing first! It's best to spritz a few test fragrances onto cards or blotters at specialty stores before making your decision so you can take away samples over several days and confirm that you like them before committing to purchase an entire bottle.
How to Make Your Perfume Last Longer
Nothing is worse than spending a lot of money on a summer fragrance only to have it fade away too quickly. To help you get the most out of your summer perfumes, here are some tips to make them last longer.
First, consider layering your summer fragrance. This means selecting two fragrances (probably one with a stronger base note and one with top notes) that blend together nicely and wearing them both at the same time. The combination of two fragrances creates a unique scent that's more lasting and holds aromas longer than either one on its own.
Second, keep your perfume bottle in a cool place that isn't exposed to direct sunlight or high temperatures — the heat can cause evaporation and thus reduce the potency of your scent over time.
Third, be sure to apply it in the right places on your body — warm spots, such as pulse points behind ears, wrist or neck allow your body heat to help release the scent and make it last longer. When applying spray-on perfumes, you should spritz them onto clothing rather than directly onto the skin as this will lock in the scent for longer periods of time. Spraying after-shaves on clothing works less well due to their alcohol content vaporizing quickly when heated by body warmth, so they are better applied directly onto the skin for optimum effect.
Lastly try hydrating your skin prior to applying perfume as this will form a protective barrier between you and evaporating elements around you making your fragrance last for hours!
Conclusion
Summer is the season for fun and fruity fragrances. With so many fresh, fun options available, you are sure to find the perfect scent that represents your individual style. Whether you prefer light florals or bold citrus notes, there's a summer-inspired perfume that will make you feel refreshed on warm days.
So go ahead and explore your options, and let your signature scent transport you to beaches, sunsets, and gardens where summer vibes are in bloom.