Since its inception in 2008, Airbnb has been disrupting both the housing market and the hospitality industry. As we recover from the pandemic, you might be wondering if you can still make good money by listing your UK property on Airbnb. 
If you're on the fence about hosting on Airbnb, this blog post is for you! In this post, I will share the pros and cons of hosting on Airbnb in the UK. More importantly, I will share if listing your UK property on Airbnb is a good idea!
Pros of Being an Airbnb Host in the UK
There are many benefits to being an Airbnb host. Some of them might even surprise you! From being able to choose your guests, to being able to make extra money, the list seems almost endless.
Here are some of the pros of being an Airbnb host in the UK:
Pay off your mortgage

Create a side income

Flexible dates

Be as involved (or not) as you like!

Increasing demand

Learn business skills
Pay off your mortgage
UK Youtuber Samuel Leeds bought his Birmingham property for £220,000. Once he listed it on Airbnb, he was able to earn more than £4,000 per month! This is more than enough to cover the costs of a mortgage and put a good chunk of money aside. 
Using rental income to pay off the mortgage or to pay for associated home-buying costs is one of the biggest pros of being an Airbnb host. Not only do you earn income, but you can also enjoy the property when it is not rented. This is a nice aspect of being an Airbnb host that you would not have if you rented the apartment to long-term tenants.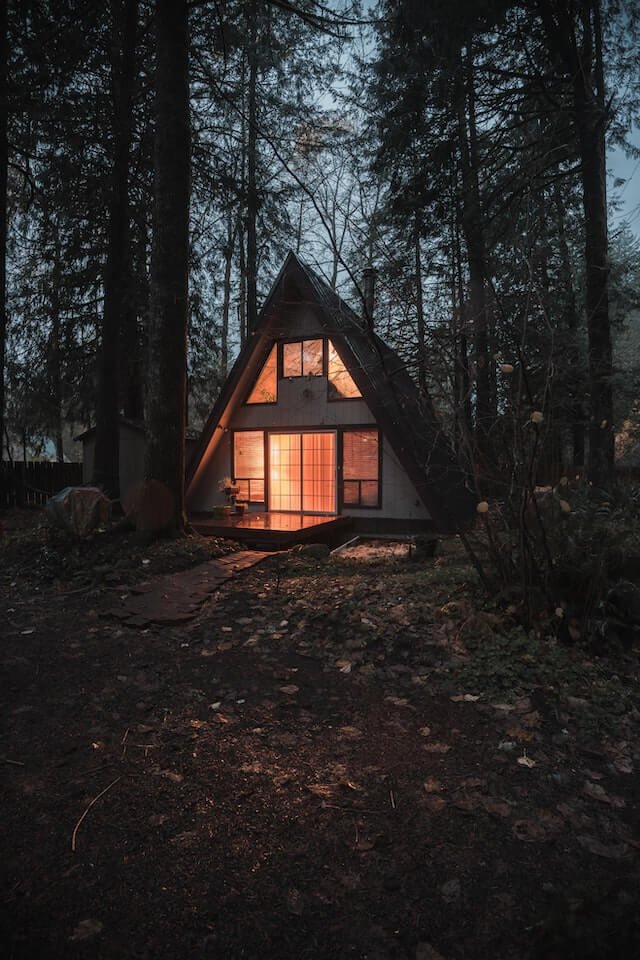 Create a side income
Another massive benefit of hosting on Airbnb is that you can make extra money. This can be especially helpful if you're trying to save up for a vacation or if you're in need of some extra cash. 
Though Airbnb is not necessarily a passive income, it is a much more flexible option than most side hustles. There are also many ways that you can be more "hands-off" when it comes to hosting, which I will cover a bit later in this post.
Once the original mortgage is paid down, you can enjoy the side income or even put the money towards new properties.
Flexible dates
Another benefit of hosting is that it allows you to be flexible with your schedule. You can choose when you want to rent out your property and which days you want to stay at home. This gives you more control over your life and allows you to better balance work and personal obligations.
The flexibility can be particularly useful if you are an avid traveller or have multiple properties that you can stay at. Additionally, prices for properties can go up if you live in a popular part of town. Concerts, sporting events, holidays, etc. can all be great times to rent your property for extra!
As we all know, the UK is expensive if you are living in bigger cities. If you can be flexible about your dates, having another home can save you tons of money!
Be as involved (or not) as you like!
Just like in the US, there is a growing trend of short-let management companies for Airbnbs in the UK. These companies can oversee much of the hosting process for you. This can turn your Airbnb into an almost passive income stream!
This can vary greatly depending on the property management company you choose. Most will cover the basics like listing your property and coordinating with the guests. You will likely still need to handle more timely issues (like emergencies) or anything related to damages.
Increasing demand
During COVID, a lot of Airbnb hosts decided to move on from this platform. There are new opportunities you can take advantage of now that travel is reopening! 
In fact, many people have been playing catch up on their travel. They've had time to save, realise the importance of seizing the moment, and are keen to visit Europe. Many travellers find there are pros to staying in an Airbnb that make it more desirable than traditional accommodation.
I was surprised to learn that Airbnb recently introduced travel gift cards! This will likely further increase the demand and revenue for properties that are listed. It also shows that Airbnb itself is motivated to find new ways to increase revenue coming into the platform.
Learn business skills
Being an Airbnb host can be an excellent first step into entrepreneurship. You can learn valuable business skills with a (relatively) straightforward learning curve. 
Additionally, you may find yourself in a position where you can create a portfolio of properties. If you are able to re-invest your earnings, then you might be able to run your Airbnbs full-time!
Cons of Being an Airbnb Host in the Uk
Though hosting on Airbnb can have many benefits, there are also some risks associated with it. Many of the cons of renting your property on Airbnb are true no matter which country you plan on hosting in. That being said, the UK also has some particular rules that you may have to follow. 
Here are some of the cons of being an Airbnb host in the UK:
Seasonal fluctuations in rate

Potential property damage

Maintenance costs

Local ordinances may vary

Lack of privacy

Insurance coverage issues
Seasonal fluctuations in rate
November through April is notoriously the slowest season for people to travel to the UK. As a result, you may not be able to turn a profit during this time.
Seasonal fluctuations can be quite drastic and sometimes unpredictable. Youtuber Shelby Church has a great video explaining how her Florida Airbnb property unexpectedly lost money due to seasonal lows and electricity costs.
Potential property damage
The reality is that no one will take care of your property the same way that you will. From parties to general clumsiness, the costs for repairing property damage can range from hundreds to thousands of pounds.
Additionally, when hosting a large group of people in your home (such as a stag-do or hen party), you risk damaging the property due to excessive partying. This can be very costly and stressful if not managed properly.
Maintenance costs
If you've stayed on Airbnb yourself, you may have noticed that some properties charge cleaning fees. If you are looking to regularly rent out your property, it is unlikely that you will always be able to clean the complex yourself. Hiring a cleaner or cleaning company can significantly cut into your profit margins.
Wear and tear on the apartment may also be an issue. Most properties will require regular maintenance, but an Airbnb's upkeep costs may be even higher than the standard property. That is because large groups, families, etc. can all cause larger levels of natural wear and tear.
Local ordinances may vary
Depending on where your property is located, you may have to adhere to additional rules. The government as well as Airbnb itself might add additional restrictions that you will need to be aware of. 
For example, in 2017 Airbnb created a 90-day limit for properties in the greater London area. This meant that hosts could only let an 'entire home' for 90 days or less. As you can imagine, this significantly cut into the earning potential for Airbnb hosts. 
Unfortunately, the regulations don't stop there! UK hosts typically must account for national taxes, business rates, and VAT (if your turnover is more than £85,000). 
Lack of privacy
When you host on Airbnb, you are inviting strangers into your home. This can be a bit uncomfortable for some people and may not be ideal for those who value their privacy.
This is particularly true if you intend to use the property part-time yourself. I've stayed in many Airbnbs and sometimes see that the owner has left behind clothing in the closet when I am unpacking my suitcase. As a visitor, I've always minded my own business but there are plenty of people who are nosey!
Insurance coverage issues
Most standard homeowner's insurance policies do not cover damage or loss that occurs when guests are renting your property through Airbnb. This means that if something happens while someone is staying in your home, you may be responsible for paying for the damages yourself.
Of course, Airbnb has measures in place to help protect hosts from potential property damage. Host damage protection, AirCover, gives hosts up to 3 million in coverage. Despite this, you will still have the headache of coordinating the resources needed to fix things and documenting the damage. You will also need to front the initial costs yourself and hope you qualify for the reimbursement!
Is Airbnb a good idea in the UK?
Airbnb is definitely still a great way to make money. You will want to do some careful competitive research to make sure that it is a good fit for your area.
That being said, you gain much more than an income stream when purchasing a rental property. You also gain the opportunity to build equity! Over time, your property is likely to go up in value and can be later sold at a profit.
Additionally, you will find that you may have uses for the rental property yourself! Many people who run Airbnbs also enjoy using them for their own getaways. This can even lower your typical vacation costs each year.
Final Thoughts on the Pros and Cons of Airbnb Hosting in the UK
As you can see, there is a lot to consider when choosing to start renting your property on Airbnb. In many cases, the pros will likely outweigh the cons!
At the end of the day, you will want to treat this like the business opportunity it is. Nothing worth gaining can be done without hard work and personal development. So long as you do not look at this as a get-rich-quick opportunity, then Airbnb hosting might be a good choice for you!
Have you used Airbnb before? What do you think the pros and cons of being an Airbnb host in the UK are? I'd love to hear from you in the comments section! 
This article was created in collaboration with Kathryn Rucker who is a business consultant and personal finance blogger who is passionate about helping individuals and businesses scale by improving their online presence. Kat started travelling the world in 2019 and currently lives in Singapore.