I've been meaning to write an article about B and M as a company, including the ways in which you can seek out bargains using their downloadable B&M App and B&M Barcode scanner. The reason for putting this information together is the fact there are a large number of social media groups looking at B andM bargains and I wanted to put together a summary of easy links and company information for my readers to get the most out of the money-making opportunities.
Firstly, I'd like to list a few social media groups that may be of interest to those searching out a B and M bargain. These groups have frequent discussions about new lines being added, end-of-line reductions and glitching items.
B andM Bargains and More Group 
B andM Bargains
B&M is a bargain retailer based in the EU. It retails under two names, B&M Bargains and the bigger B&M Home Store. The company has over 500 stores across the UK meaning there should be one within reach of most towns and cities. B&M has grown rapidly and regularly changes its stock lines along with the seasons and trends of their consumers.
B and M Bargains – Why the B&M App is essential for bargain hunters.
B and M have a great handy app that might not look like much at first, but features one great feature… a barcode scanner! This barcode scanner is your key to unlocking potential bargains in B&M. The feature enables you to price check the item in your B&M store. This is useful because if you use the barcode scanner on end of line items you'll often find items reduced to just a £1. Also, the price you see on the scanner is the MAXIMUM you'll pay. This is because the tills update differently to the app.
This is a perfect way to get bargains at B and M because you can scan lines you think are soon to clear. So, for example, seasonal Christmas items in January will show as reduced BEFORE the staff know. You'll, therefore, have a jump on potential sales and big discounts before the markdowns appear. Remember, the Price on the app scanner is the MOST you'll pay at the till.
How to use the B andM barcode scanner
The app is available to download for from both the Google Play & Apple Store.
You don't need to register or sign-in, just simply click on the skip button.
Depending on your version of the app, either click the "three dots" at the top of the app, or the "more" button at the base of the screen.
Scan the barcode of the item you want to check instore,.
It will show the MAXIMUM item price you'll pay at the till.
TIP: Use the facebook groups at the top of this post for frequent hints as to end of line reductions. They vary store to store and some staff may refuse to sell items at extremely reduced prices. The reason for this is occasionally NEWLY ADDED lines are placed on the system at a cheap "holding price" and most customers won't usually know this.
What sort of bargains can I get at B and M?
B&M (or B and M) is not an online retailer, they are low overhead and low cost mass discount sellers. An in-store layout for their main B and M Bargains store includes the following categories:
Furniture
Seasonal Stock
Summer and gardening
Toys and Games
Vacuums, Radiators and Heating
TVs and Technology
Home Furnishings
Searching for B and M Bargains on social media
I've already listed a few Facebook B andM groups, but there's plenty more. You can search for various terms to find B&M deals and discounts though as everyone uses different wording for their name and brand. Try search social media for the following terms or hashtags:
band m deals,
bnm
bandmbargains
b&m uk,
bandm sale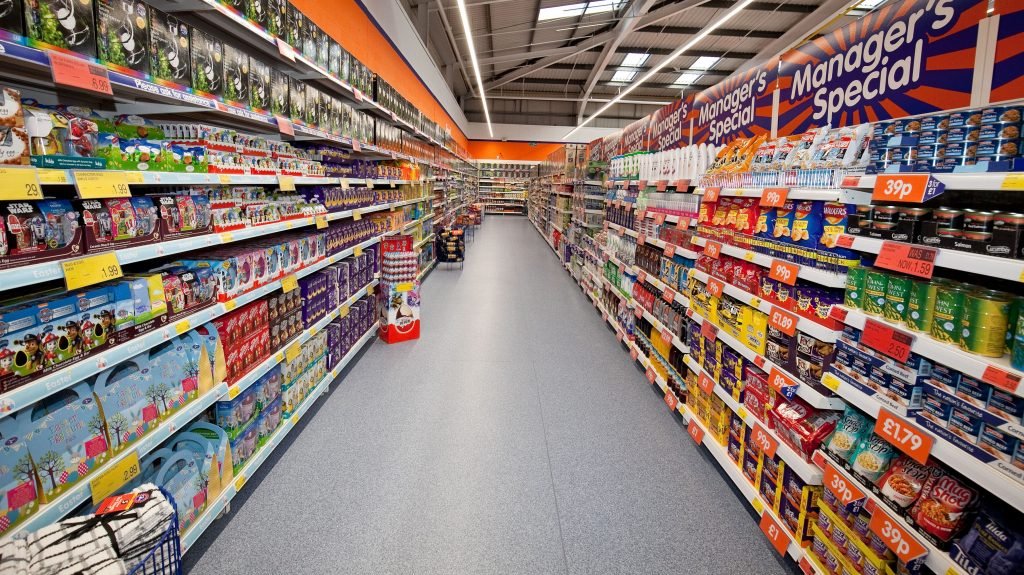 Manager's Specials
These are worth knowing about as they're short-lived and often bought in bulk. So, when they want to clear surplus, scanning them with the barcode app may well hint to a large reduction. If you look on the B&M website, you'll find them listed in the Manager's Specials Section.
B and M Bargains – Finding Your B&M Bargains store.
You'll need to bag the bargains in-store as the retailer is not online. You can find your nearest store via the app also using the locator tool. Handily, it will also tell you the store "type", so you know which are the bigger stores.
Store Opening Times
Most stores are open during the following times:
| | |
| --- | --- |
| Friday | 8am–8pm |
| Saturday | 8am–8pm |
| Sunday | 10am–4pm |
| Monday | 8am–8pm |
| Tuesday | 8am–8pm |
| Wednesday | 8am–8pm |
| Thursday | 8am–8pm |
Other Apps to try and bag a bargain:
A round-up of the latest cashback app deals.
Earn 100% Cashback using the Boom25 app
Use the Bulb App to save money and a Bulb referral code to earn £50 energy credit.