Over the past few months, Sainsbury's have been quietly trialling a "new" version of its popular rewards scheme "Nectar". Canny souls had spotted the new app appearing on their app platform and have been making the most of the scheme while Sainsbury's ironed out the kinks. More recently, larger deal sites have jumped on the news of New Nectar, but is it any good?
The scheme in its old form has existed for years and allowed customers using the reward cards instore to earn points redeemable against experiences and services, or used as money off their future shops. Nectar partnered up over the years with online retailers such as eBay. It also built links with the BP service station brand. This allowed users to build their points balances with other companies.
Savvy Side-read: Use your cashback apps like Shopmium to generate Nectar points in the Sainsburys double up event
New Nectar – The Trial Period
The premise of the New Nectar is to update the way the reward scheme works by making the experience more personal. For example, you buy a 4-pint milk weekly, the app may give you an additional point on your next purchase. In addition to this, when you shop and scan your New Nectar, you'll occasionally get bonus in-app rewards. These rewards are kind of like virtual scratchcards for extra bonus points.
The way New Nectar works is to introduce new offers to you via the app weekly. In the case of my trial, it was every Friday. You can then view your offers and save them to your Nectar Card. Each Friday I got an email staring "your new offers are in!". Sure enough, once I booted up the app I'd have a selection of instore offers under one tab and partner offers under another.
The instore ones are most use (well, were during the trial development). This is because they can be "favourited" and once they are added they don't seem to expire. This is great for the New Nectar user because there seem to be frequent overlaps in the offers that built. For example, an offer of 40pts when buying loose bananas, would stack with another 50pt offer on bananas the next week – give 90pts. This stacking could go on and on endlessly as long as the items were "favourited".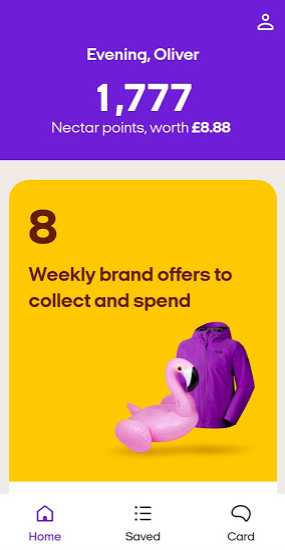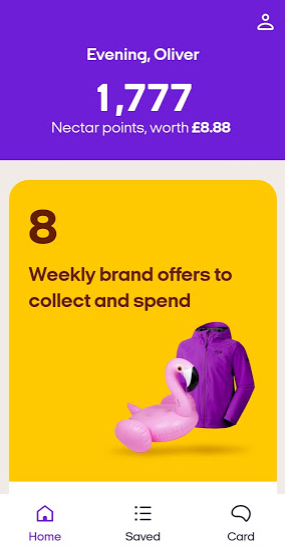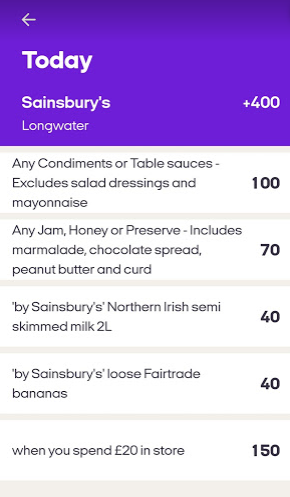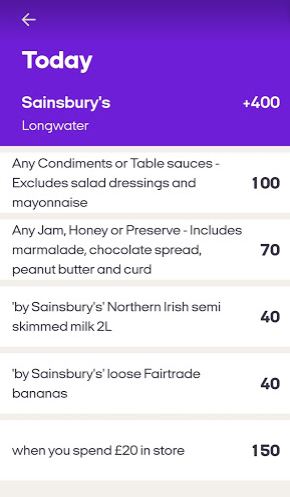 Now Sainsbury's have developed the App and Bonus Rewards.
The fact that points offers were stacking made the New Nectar scheme look very attractive. In some cases, with the points-to-pounds ratio, buying a banana would actually make a profit!
A few things changed in the last month though. The ability to "favourite" an item vanished, leaving a "save offer" tab. This still looked good but then the introduction of 8-day expiry offers came in. Sadly this meant the stacking and saving of offers declined in its lucrative nature. Whilst the offers are still a pleasant bonus, they're not as amazing as they could have been for the New Nectar user.
Final thoughts as the New Nectar development draws to a conclusion.
The New Nectar is still a marked improvement on the existing scheme. It feels more personal, contemporary and does offer decent points bonuses. The sad thing is that the scheme with favourites looked amazing as users could build up offers. However, this was most likely a developmental glitch in the trialling of the new version of the reward scheme. Some things are just too good to be true and stacking Nectar points alongside offers and double up might be tricky.
You can download the New Nectar app from your preferred app store right now to try:
HINT: Looking for other store apps that save you money? Look into the B and M bargains Barcode App
You can also upgrade your account and order the new card too. Whilst Nectar and Sainsbury's have made no announcement on when the full rollout of the new scheme is. It feels like they're getting ready to give it a polish and launch properly soon.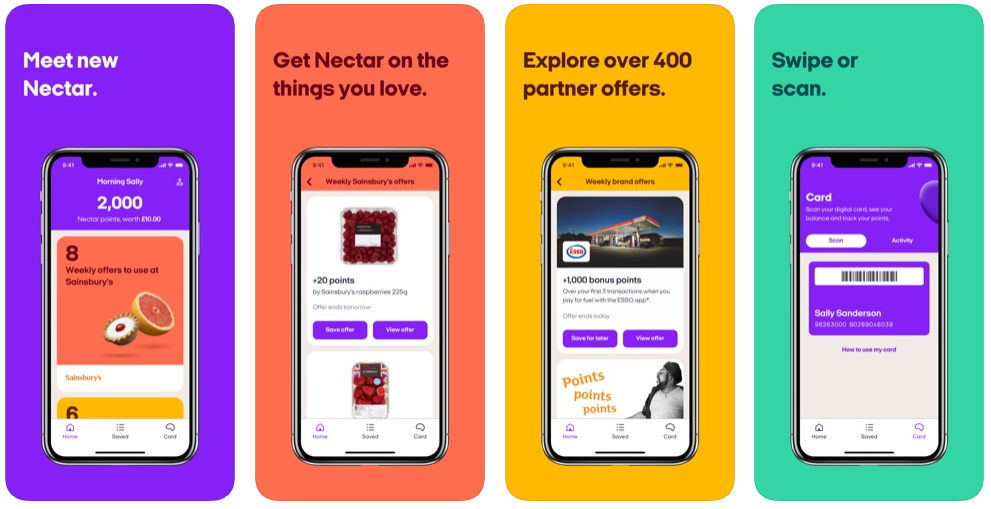 There are huge amounts of money making apps out there. Check out my guide to the best money making cashback apps.