You've more than likely heard the phrase "Nectar double up" or 'The Big Points Swap' on recent trips to Sainsbury's or advertised on their banners. Sainsbury's Nectar double up is a popular event held by Sainsbury's stores at different times during the year. Whilst it's an amazing opportunity to double up your Nectar points on great offers, it can have its issues. In this article, I'm going to attempt to highlight some of the pros and cons of the Sainsbury's Nectar double up promotion. Simultaneously, I will try and show you the best ways to boost your points balance using tips, tricks and offers in order to save money when shopping.
What is Nectar Double Up or The Big Points Swap?
You may have noticed over the last few years that there has been an increasing war between Tesco and Sainsbury's and reward schemes. Tesco offers the Clubcard scheme which has a boost promotion throughout the year along with something called clubcard prices. It also has the Tesco Clubcard Plus option. Sainsbury's, however, offers their popular Nectar scheme up in competition to Tesco's Clubcard. Nectar can be used not only at their Sainsbury's stores but also at Homebase, Argos and selected partners. The Nector double up event happens regularly, although in more recent years the pandemic has stopped some events. That being said we've heard rumours of its return for 2022, possibly under the name Sainsbury's "The Big point Swap".
It's believed The Big Points Swap will launch in the second quarter of 2022 within the Nectar App. The campaign will allow some users to swap out Nectar points for a higher value money-off voucher. It's believed this will be for selected accounts only this year and redeemable via the Nectar App, so it's well worth checking you use the app, in-store scan and shop etc to boost your chances for vouchers, coupons, till-splits and opportunities. It's believed that April and May 2022 will see select accounts able to trial The Big Points Swap in order to test the waters before a larger rollout to all if it goes well.
Both the Tesco and Sainsbury's reward schemes have their pros and cons. In my personal opinion, Tesco initially had better value offers available in its Clubcard Deals offers. But they've reduced the Double up events they do each year. Sainsbury's, in contrast, has relaunched their New Nectar App with decent weekly bonus points, discounts on regular purchases through My Nectar Prices section of the app, and also kept their Nectar double-up events. These Nectar double up events are most frequent around the festivals and events of a given year. The most regular were Easter and Christmas. However, since 2017, they've only been in the run-up to the holiday season and Christmas (Usually mid-November in 2017, 2018 and 2019).
What are the best ways to use boosted and redeemed points?
There are two particular ways I'd suggest spending your Nectar double up points…
Looking for overlapping or stacking deals – This doesn't happen often but if you can find an item you want, already reduced during the Nectar Double up event, there's a chance you can stack deals. As mentioned above, there were a few wines marked up below their usual prices during the last Nectar double up event. I capitalised by using my coupons on that wine, rather than the majority that had been pumped up to full price for the event. It's unlikely, but it could be worth looking out for stacking or coinciding 25% off wine deals from Sainsbury's too.
Boost your points throughout the year – In preparation, use tills splits, vouchers, bonus points from the New Nectar app and Daily Mail rewards to max out your points ready for events like Nectar double up. The app will refresh offers for bonus points instore every week and the points are usefully on items you'd usually buy anyway. There are regularly 3x points offers on the app and bonus "scratch cards" for free points sometimes. There's also a handy My Nectar Prices section which will give discounts on regularly bought items, handy if you've been using apps like Shopmium, GreenJinn or Checkout Smart to buy freebies or cashback items. Why? Well, because they'll often pop up here too. Dropping a regular cheap item into your basket too on each shop like a 4p chunk of carrot, or a single banana may give you bonus points that "out-value" the items you're regularly buying.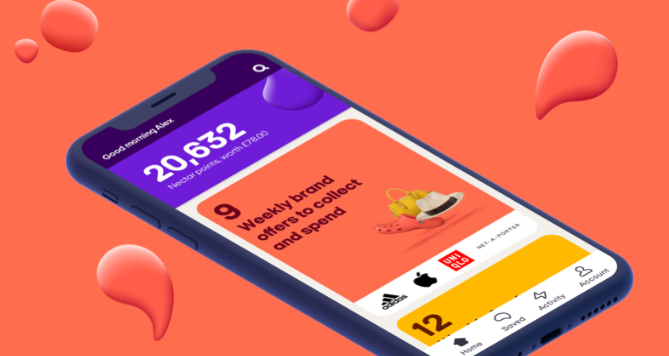 What problems are there with Nectar Double Up and The Big Points Swap?
You can't spend Nectar double up points and vouchers in Argos, Homebase and other partners. You can only spend the double up coupons and vouchers directly in Sainsbury's supermarket stores. It is important to note that you can still collect points in the other stores but Sainsbury's is the only direct option for spending them.
One of the other issues with spending points is if you have opted to request them to be delivered online. As you then have to wait for the coupons to be processed and mailed out to you, there can be a worry that they won't arrive in time for the double up event. Each double up event will have a set period to run in the Sainsbury's stores. In the event that Sainsbury's ran, prior to a Christmas, I cashed in my Nectar points for double up vouchers. They arrived with only 3 days left to redeem in store. This thankfully was enough time for me, but it's worth noting they can cut things fine with timings. If you're requesting double up vouchers, do it as soon as you can for the start of a Nectar double up event.
When I did go into a Sainsbury's store last year to spend my double up vouchers, things were not smooth. The coupons I had could be used on any "own brand items". I intended to use these on some lovely Taste the Difference wines already reduced in-store. Whilst the Taste the Difference range is part of Sainsbury's own brand, and not excluded from the deal, some staff were confused as to whether I could redeem them on Taste the Difference wines. The confusion was not just on my till. Others were instore trying to shop similar deals and having issues. The crux of the issue seemed to be Sainsbury's not making staff aware of what's excluded prior to the Nectar double up events. This meant the customers actually knew more than the staff and slowed things down at the tills with some customer and staff embarrassment.
It's also worth noting that if you're looking to buy a particular item with your double up vouchers, there is a chance some items will be out of stock. Once you've got your voucher you have to use it up or it's wasted. Swapping your points for vouchers via the app is preferred, because not only do you avoid delay postal coupons, you also get the chance to check stock and swap quickly in-app to redeem.
What are Nectar points worth in the Nectar Double Up events?
Usually, points are worth the following:
Before Nectar Double Up > During Nectar Double Up Event.
1 Nectar point is equal to .5p before the event and 1p during.
2 Nectar points are equal to 1p before the event and 2p during
100 Nectar points are equal to 50p before the event and £1.00 during
500 Nectar points are equal to £2.50 before the event and a fiver during
2500 Nectar points are equal to £12.50 before the event and £25.00 during.
Can you use Nectar The Big Points Swap points online?
No, only instore. This is why you need to request the coupons as soon as the window opens to get them delivered in time. You cannot swap for vouchers instore. So how do you actually get your double up vouchers and coupons? Here's how:
You can only exchange vouchers via the New nectar app or online via Nectar's website.
There will be a period of time in the run up to the November 2020 event where you can request your vouchers. They'll be posted to your registered Nectar home address.
For those using the app, you can digitally swap your points on your phone after checking the stock of the items you want.
You'll need to choose the value of points to exchange. You can double up £5, £10 or £25 worth of Nectar points.
This can be done multiple times, but only up to a total exchange value of £100. For example, if you request 2 x £25 with of points to be doubled. You'd get 2 x £50 vouchers and that would be your allowance for 2019 or 2020.
When is Sainsbury's doing Nectar Double Up events?
The previous year's dates (before the lockdowns) were November 13th 2019 to November 19th 2019, this means I'm expecting the 2022 dates to be around November 11th 2022 to November 17th 2022, if the event returns. Remember, as mentioned earlier, it may return under the name, 'The Big Points Swap'.