How to get a Ryanair Refund using chargeback
With the vast majority of the world going into lockdown due to the pandemic, foreign travel has all but stopped. Travel operators and airlines across the globe have come to a halt. In the UK, the two biggest airline carriers easyJet and Ryanair have also halted flights and cancelled tickets. However, with most UK companies offering refunds on items that have been cancelled, Ryanair has proven a tricky exception for some customers to get money back from. If you've struggled to get a refund for a cancelled flight from Ryanair, then this guide on how to get a Ryanair refund using chargeback might prove useful.
In the first instance it's worth trying to see if you can claim directly back from Ryanair. usually this would be done via their online claims portal. However, at the time of writing this article, the website was slow to load. Wait times were also massive, in some cases more than a day. In a similar vein, trying to contact them via the phone proved equally tricky to most customers. Ryanair claimed in the press that they were struggling to get refunds organised at the usual speed. In some cases the Ryanair boss suggested that due to furloughed staff and issues with the covid-19 pandemic it could take up to 6 months! For those customers that do get through and requested a refund they were often surprised to get something completely different – a travel voucher!
I don't want to travel voucher so how can I get a refund from Ryanair using chargeback?
Yes, you heard that right. Rather than refund the money owed to customers, Ryanair seem to be trying to fob people off with a travel voucher. Hundreds of Ryanair customers have requested refunds and, instead, received emails offering them a voucher. To most customers this is of little value and not what they are legally entitled to. If you have requested a refund from Ryanair, that is exactly what you should get given after your flight has been cancelled.
This brings me onto the idea of trying to get a refund via chargeback. in order to get a refund from Ryanair using chargeback, it is important to first understand what chargeback is. in most cases when requesting a refund you would hope that the retailer would refund this directly back to your account. In the case of recent Ryanair customer experiences, this does not seem to be the case. so the next route to explore to get no money back is card and bank protection. The most official route for getting your money back, in the absence of a direct refund, would be via a section 75 application. This is available usually on credit cards only.
The problem with using section 75 is it can be a long winded claims process via the card company. Using chargeback on the other hand is done directly with your bank. I have heard about recent successes in getting money back easily from Ryanair cancellations via chargeback. These successes seem to be primarily via First Direct and HSBC chargeback. However, if you have had success with your own bank or card carrier please let others know in the comments below.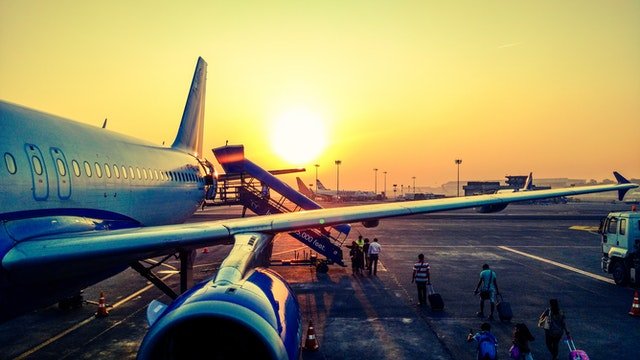 How to get a refund using chargeback for Ryanair cancellations
In order to claim chargeback you will need to go to your thanks card protection or contact page. Once you've located their phone number, give them a call. Explain the issues you are having getting a refund with Ryanair and enquire about a Ryanair refund chargeback claim. As part of the chargeback process your bank will likely ask you for the following details:
details of the transaction amounts associated with your Ryanair flights.
the date of the transactions associated with the Ryanair chargeback claim.
the flight number and time of the flights.
the number of transactions.
the departing airport and arrival airport.
If your bank is supportive they will then initiate a chargeback with Ryanair.the chargeback will effectively give you credit from your bank to the amount of the transactions with Ryanair. Whilst this isn't guaranteed, and there is a chance that Ryanair will try and get the money back again, it does seem to be working well for some readers. Most thanks will state that chargeback credit will take around 24 to 48 hours to reach your bank account. However, case of First Direct and HSBC customers that have got in touch, money has been back in their account in a matter of minutes or hours.