Nestled in the heart of South Norfolk, Diss is a charming market town that is brimming with history, culture, and natural beauty. I first visited Diss shortly after moving to the area two years ago, and I was immediately struck by the town's quirky character and warmth. Since then, I have returned many times for events, to explore its many attractions, sample its delicious food and drink, and soak up its welcoming atmosphere.
Diss certainly has something to offer whether you're looking for a unique trip out for the day, a family-friendly outing with the kids, or a peaceful retreat. From its historic architecture and its idyllic mere to its scenic walks and cultural events, this town is a hidden gem that is waiting for new visitors to discover its gems.
In this article, I'll encourage you to take a closer look at some of the best things to do in Diss, from its top-rated restaurants and pubs to its must-see attractions and picturesque walks around the area. So, whether you're local to Norfolk and looking for a new adventure or a visitor planning your next trip, read on and get ready to fall, at least a little, in love with Diss.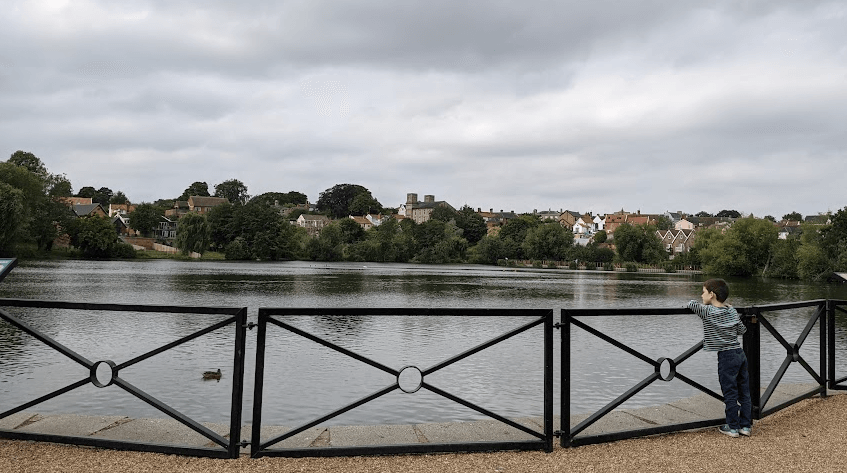 Restaurants and Pubs to visit in Diss, South Norfolk.
Diss may be a small town, but it has a surprisingly diverse food and drink scene that caters to all tastes and budgets. Whether you're in the mood for a cosy cafe, a family-run Thai restaurant, or a traditional pub with excellent food and atmosphere, there's something for everyone. Here are a few top picks for dining and drinking in Diss from the team at Savvy Dad:
The Waterside: Located right on the shores of the picturesque Diss Mere, this Greene King pub offers more than just your average chain pub experience. The grub is decent, but the real highlight is the view from the waterside decking at the rear, which is perfect for those late summer lunches in the sun. It's a huge pub with a decent number of covers but, from experience, it's always worth checking on arrival the wait for food as it can get very busy.
SingTong Thai: Located in the beautiful Norfolk House Yard, this family-run restaurant is a hidden gem that offers authentic Thai cuisine and a warm welcome. From fragrant curries to spicy stir-fries, the food here is bursting with flavour and made with fresh, locally-sourced ingredients.
Amandines: Tucked away at the aim of the same beautiful yard as SingTong, Amandines nestles itself into a characterfully converted Victorian building. It is a cosy cafe that serves great coffee, homemade cakes, and all manner of vegan and vegetarian goodies. The dishes come with the most amazing side salads, and the plant-laden dining area adds to the atmosphere. It's a great spot for a leisurely brunch or a quick bite with the family. Oh, and check out the specials which are always changing and feature some truly unique and tasty ideas – particularly the soup of the day!
The Cock Inn: Located slightly outside the town opposite a green, The Cock Inn is a traditional pub with a cosy atmosphere and excellent pub food. The real draw here is the delightful beer garden out the back, which is full of quirky features, including an old VW Beetle. It's the perfect place to unwind with a pint or two on a warm summer evening.
Whether you're looking for a casual lunch or a romantic dinner, these restaurants and pubs in Diss are sure to satisfy your appetite and leave you with a smile on your face.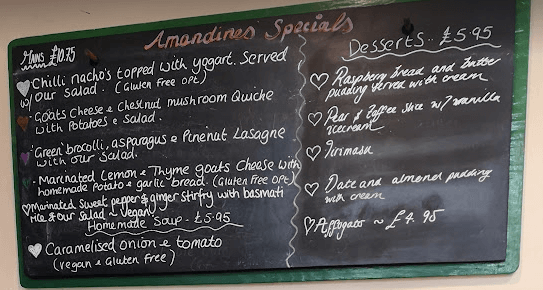 Attractions
Diss may be a small market town, but it's full of history, culture, and things to do that appeal to visitors of all ages. From family-friendly fairs to a historic steam museum, here are some of our fav attractions in Diss:
Fair Green Diss: Located a five-minute walk from the heart of town, Fair Green is a community hub that hosts a variety of events throughout the year, from circuses and fairs to community celebrations. It's also home to The Cock Inn we mentioned earlier, which is just across the green and is a great spot for families with young children to play and enjoy a picnic on a sunny day.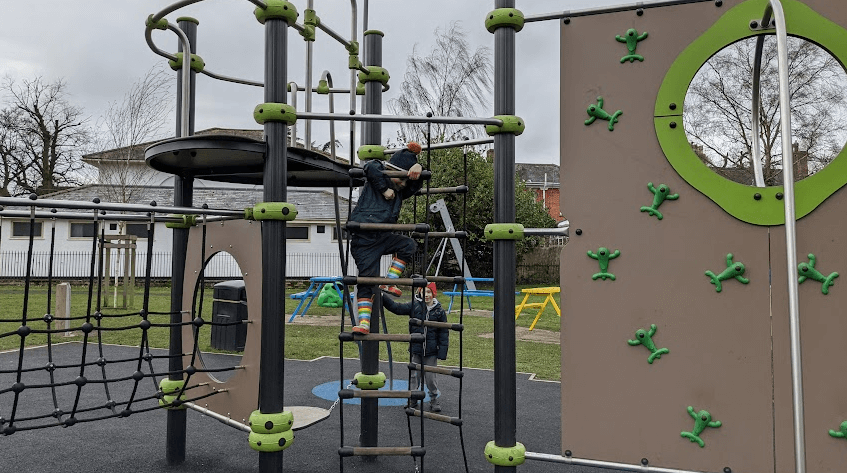 Bressingham Steam Museum and Gardens: Just a short drive from Diss, Bressingham Steam Museum and Gardens is a fantastic day out for both young and old. The museum boasts an impressive collection of steam locomotives, including the world's largest collection of narrow-gauge steam trains. The adjoining garden centre is also worth a visit, with a great selection of plants and gifts. It's also where we've sourced great quality Christmas trees for the last two years – useful to know if you're visiting in the winter!
The Corn Hall: This historic building in the town centre is a cultural hub that hosts a variety of events, from live music and theatre to film screenings and workshops. The building itself is a stunning example of Victorian architecture, and the cafe inside serves delicious homemade cakes and light meals.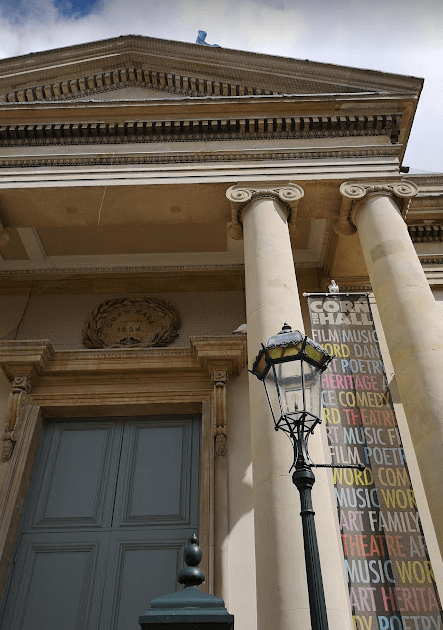 Diss Publishing Bookshop: For book lovers, the charming independent Diss Publishing Bookshop is a must-visit. It has a wide selection of books (often with signed editions), gifts, and art supplies for all ages. The adjoining cafe (currently being refurbished) is a great spot to relax with a coffee and a good book while watching the ducks on the nearby mere.
Whether you're interested in history, culture, or simply enjoying a day out with the family, these attractions in Diss are sure to delight and entertain.
Walks around the Diss Town area.
Diss and the surrounding areas are blessed with beautiful countryside and idyllic scenery that can be best enjoyed on foot. Here are three varied and scenic walks around Diss that offer different levels of difficulty and length:
Mere End Trail (30-45 minutes): This is a short and easy walk that takes you around Diss Mere, the town's largest natural feature. The mere is a beautiful lake surrounded by greenery and wildlife. The trail is perfect for families with young children or anyone looking for a gentle stroll in the fresh air.
Boudicca Way (various lengths): For a longer and more challenging walk, the Boudicca Way follows the route of an ancient Iceni queen. The trail stretches for over 36 miles and offers stunning views of the surrounding countryside. You can choose to walk a shorter section of the trail around Diss, or take on the full challenge over several days.
Diss via Roydon Circular Walk (1.5-2 hours): This 3.6-mile circular walk takes in the sites of Fair Green and Roydon Fen, offering a lovely walk through Roydon and showing the closeness of the fen to the town centre. The fen is a natural spring-fed area that is wet year-round, and the walk offers a chance to spot a variety of birds and wildlife. The walk is perfect for those looking for a moderate level of difficulty and a chance to experience the natural beauty of the area.
When embarking on any of the walks, it's important to wear comfortable and sturdy footwear, as well as clothing suitable for the weather conditions. It's also a good idea to bring along a map or smartphone, just in case. And why not make the most of your walk and stop off at one of the featured pubs or cafes along the way? They are the perfect pit stop to refuel and relax before continuing on your adventure.
For those who want to plan ahead, the Norfolk County Council website has a helpful guide to walking trails in the area, including the Diss and Harleston walk that takes in some of the town's highlights. You can download it for free from their website, and use it to plan your route and learn more about the history and natural beauty of the area.
Diss is a charming market town hidden in the heart of South Norfolk that offers visitors a unique blend of history, culture, and natural beauty. With a diverse food and drink scene, top-rated restaurants, and traditional pubs, it caters to all tastes and budgets. Its must-see attractions, from the Bressingham Steam Museum and Gardens to the historic Corn Hall and the Diss Publishing Bookshop, offer a variety of cultural experiences for visitors of all ages. Additionally, the surrounding countryside provides picturesque walks and a peaceful retreat from city life.
If you're looking for a new adventure or a peaceful retreat, consider visiting Diss. Its quirky character, warm atmosphere, and picturesque scenery will leave you feeling refreshed and rejuvenated. So… what are you waiting for?