Savvy Vegan Shakshuka Intro
Whilst I'm not vegan, I am increasingly finding vegan recipes I like that don't include expensive meats. I tried a Shakshuka for the first time a few months back at Cafe 33, a great cafe in my home city of Norwich. It wasn't a vegan version but the taste captured my imagination and I wondered what a budget version would be like to use up vegetables possibly in most people's fridges. Now, I like a little bite to a dish so I wanted some texture and chose to try on Tempeh, s soy-based textured product that is currently only newly in supermarkets. In fact, it's only in Sainsbury's at the time of writing this article. Adding tempeh, give the dish slightly more texture, but does raise the cost a little – so you can leave this ingredient out.


Ingredients for Savvy Vegan Shakshuka
3 tbsp olive oil
1 large onion, diced finely unless you like chunky
4 garlic cloves, chopped
1 red pepper, diced finely
1 green pepper, diced finely
2 x tins/cartons chopped tomatoes
1 tsp cumin
1½ tsp smoked sweet paprika
½ tsp ground chilli/cayenne
½ tsp salt, adjust to taste
200 g tempeh or seitan – (I use the curried one available at Sainsbury's from Plant Power)
½ tsp turmeric
½ tsp mixed Italian herbs
1 small aubergine, sliced into discs
Savvy Vegan Shakshuka – Method
Heat up 3 tbsp of olive oil in a pan, on medium heat.
Add the chopped onion and fry gently, reducing the heat if needed until the onions soften.
Add chopped/diced garlic and continue frying until the scents and aromas are released.
Add the chopped pepper and aubergine and fry it until it softens.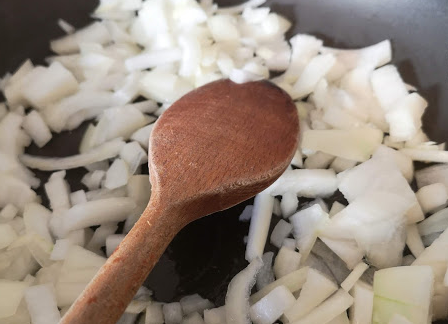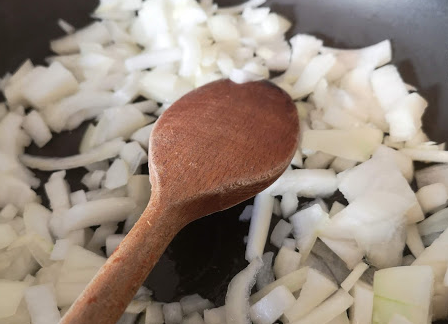 Next, stir in all of those lovely spices. Feel free to experiment if you don't have the listed ones to hand to keep the costs down.
Stir in chopped tomatoes and roughly 150ml of water.
Season, then let the tomato sauce thicken slowly.
Taste as it reduces, it may seem a little spicy at first but it should reduce in strength as it cooks and develops a rich warmness to the dish.
Cook it down for about 40-50 minutes.
If using Tempeh (or Seitan) add it now.
Season again.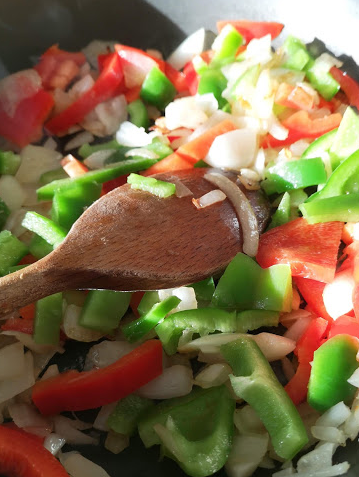 Should you find a trace of bitterness in the taste add either a touch of sugar/sweetener – but not too much.
Serve with a nice flatbread or a cooling couscous or rice.
This may also work as a slow cooker meal.
Liked the Savvy Vegan Shakshuka? Try my other recipes:
Low Cost slow cooker Chilli Con Carne
Low Cost low syn Chicken Tikka Masala