I've been trying to piece together an article to act as a hub for some of the answers to readers' questions. In particular, answers to questions about where and how to get items in short supply whilst in lockdown. It's a little sporadic in nature but the idea was to place the links and tips I've given to people in one article. As readers and I find new places to buy baking ingredients, health and medical supplies and more I'll update the article – just get in touch if you'd like me to feature your store/service, or if you're looking for something in particular.
Where to buy flour, yeast, baking soda and ingredients for home baking.
Being stuck inside in the UK seems to have spiked a nationwide interest in home baking. Whilst most supermarkets have stock of fresh bread returning to near normal, the home baking aisles are often sparse due to families choosing to make their own at home. This raises a few issues when sourcing ingredients when learning how to make your own bread at home. A particular issue is those with dietary needs such as celiacs and gluten-free consumers as stocks of speciality gluten-free baking ingredients can vary.
If ordering online for Click and Collect or looking for home delivery check out the round-up below:
Gluten-free ingredients for home baking from Waitrose seem to be regularly replenished. The difficulty is getting a delivery slot. If you believe you're vulnerable and in isolation then registering via the gov.uk link will eventually give access to slots and free delivery once per week. If you have a vulnerable shielding family member, you can also register for them if they're struggling.
Doves Farm will be offering Gluten-Free Food Boxes from Monday 6th April via their online webshop. If you are searching for Doves Farm gluten-free flour, you can often find there is renewed stock at Holland & Barrett or Healthy Supplies. Currently, Amazon prices are hugely inflated and stock is low.
Check out your local farm shop websites and in particular, see if there's a mill in the area as some allow you to by from source. Some bakeries will also sell home baking kits. So, if you have bakeries that have closed their eatery doors, check if they're still offering takeaway or deliveries.
Finding out where to buy yeast for baking is one of the trickiest things right now. Many are baking beer bread to use the natural fermentation for the rise or learning how to make their own yeast using a "Sourdough starter". Afterall traditional bakers' yeast is simply a fungus that loves to eat sugar and can be potentially gained from ingredients around you at home. I'll go into how to make sourdough or Irish soda bread in a later article, but Bakery Bits have a fabulous website with ideas and yeasts and sourdough starters available to buy. But for now, If you are still searching for where to get yeast, then try Amazon (for bulk and individual sachets), just be wary of the delivery times that can be lengthy.
For regular (non-gluten-free) flour for bread-making, most supermarkets will have stocks varying day-to-day. You may wish to invest in larger 10kg sacks of flour if you intend to bake lots of bread for the foreseeable future. Examples of places where you can source this will be millers such as Shipton Mill, Springvale Foods and Wessex Mill. Bear in mind, their orders have rocketed and they may suspend new orders to catch up. If you search for millers in your county or google 10kg strong bread flour" plus your county, you may find more. The Allinson Flour website has some great easy to follow recipes for different bread and flour types.
Tesco is a great place to find xanthum gum in stores if needed for gluten-free recipes. They seem to regularly have stocks of the Doves Farm version. You can also order xanthum gum from Amazon; at the time of writing there were plenty of options for 100g starting around £2+.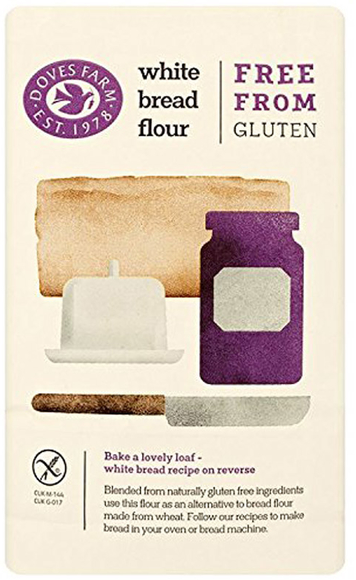 Where to buy hand sanitiser, alcohol wipes and Zoflora
I strongly advise that if you're struggling to get hand sanitiser that you think carefully before making your own. Whilst there are loads of simple anti-bacterial recipes for hand sanitisers on the internet, there are also risky ones. Some make-your-own guides give links for where to get ingredients like isopropyl alcohol. This can be one of the main ingredients in the manufacture of many shop-bought anti-bacterial items. In the wrong hands though, isopropyl alcohol can be responsible for poisoning due to the fact it's easily absorbed through the skin. Only use ingredients and make your own hand cleansing products with ingredients you understand.
Generally, if a "how-to" method features isopropyl alcohol, denatured alcohol, pure alcohol or grain alcohol then leave it to the professionals. Hydrogen peroxide is another example of why you SHOULD NOT mess about with these chemicals. Whilst hydrogen peroxide is used in many antiseptic items, it is at around 3%. Once the percentage of hydrogen peroxide increases you get into hair bleaching and industrial use strength – Not something to do!
If you're looking to buy hand sanitiser, wipes and anti-bac items right now, here are a few places to check out:
Wowcher – Not always the best value, but often have decent stocks, particularly of multipack handy-sized travel antibacterial hand sanitisers.
Chemist Direct – A good range of products from Dettol antibacterial products and Milton sterilisation tablets to surgical facemasks, stock varies day-to-day.
Slingsby – larger bulk items of hand sanitizer and anti-bac items.
Boots.com – Boots have delays due to their support of the testing in the UK but they have stock of travel packs of antibacterial products like Boots own brand anti-bac and Nimble branded items.
Chemist.co.uk have some small stocks of items but are particularly worth mentioning due to the fact they always seem to have stocks of Calpol and infant paracetamol products.
Pharmacy2U – Excellent stocks of anti-bac items, particularly antibacterial soap bars gentle on your hands.
Zoflora is one of my favourite items for disinfecting. It is inexpensive, concentrated ready to dilute and smells bloody gorgeous. You can see the range of scents on the Zoflora product website. You can get Zoflora from many places but the best place to get it in my experience is B and M Stores. You can use the handy B and M barcode app and stock checker to see what they currently have online. The bonus of sourcing Zoflora at B and M Stores is the fact you can buy individual bottles for cheap prices. Currently, most places online like Amazon are only selling bulk packs due to sold-out stock.
Additional Savvy reading:
The lockdown guide to great places that deliver in Norfolk.
Where to buy n95 masks in London and the UK