Guess the Film is a new game on the market from the lovely people behind Jumbo Games. They're well known for making jigsaw puzzles and games throughout Europe. I've been a fan of their hard to solve reverse perspective jigsaws, or "Wasgij", for quite a while. So when they contacted me to send over some review samples of their latest offering, I jumped at the chance.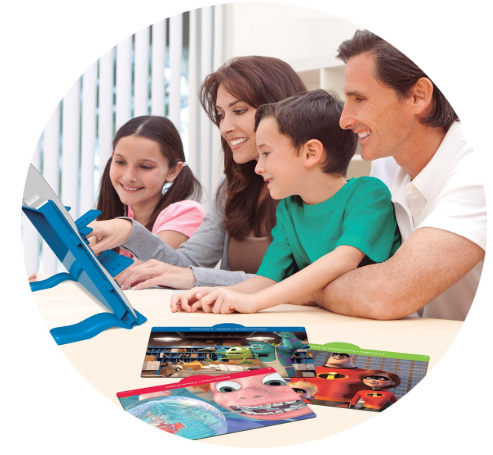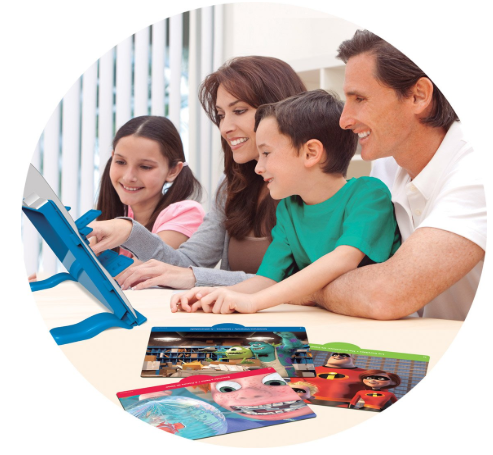 Disney Guess the Film Giveaway
The postie here at Savvy Dad HQ delivered Jumbo's new Disney Guess the Film game.  Eager to find out what it was all about my boys helped open the box and set up the game…
My boys love Disney films and animations. But, I've never been sure how much they pay attention to the details of what they see and hear. This game allowed me to see if they were paying close attention to everything in the films and books from costume and plot, to character and setting. The game features a flip board behind which Disney quiz cards are placed. As players take turns to reveal sections of a film screenshot they gain more information to guess the film. Essentially it's like the mid-nineties TV show Catchphrase and it's "remove a part of a bigger picture game".
Disney Guess the Film Giveaway – Just for experts?
Is it for Disney experts? Well, this is where it is well designed to play with all ages. The cards are colour coded to suggest a difficulty. Sometimes the difficulty is due to an unusual scene for the film, other times it's due to it being an older Disney hit!
Players take turns to roll the dice and open the window with the corresponding colour to the die. Each coloured window reveals part of an image from an iconic Disney film, guessing correctly nets you win a Mickey token. The first player to earn four Mickey tokens wins the game.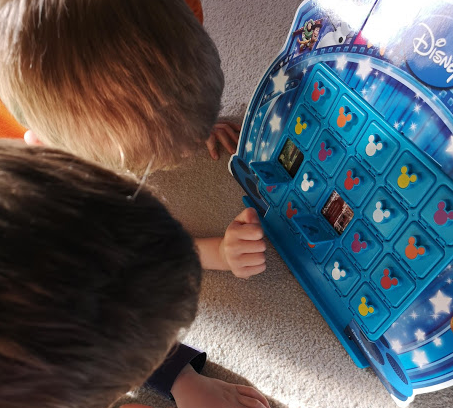 The game includes a Disney guess the film stand with decorative frame, 50 sheets with 100 Disney film images, dice and 20 Mickey tokens. The fantastic Disney guess the film game is suitable 2+ players, aged 4+ and available to buy below.
Click the banner below to explore the range of Jumbo games at retailers like Amazon...



Check out the other Jumbo games here
Win your own copy!
Would you like the opportunity to try Guess the Film for yourself? What better way than to enter our competition to win a brand new set provided by Jumbo. Simply use the entry form below and don't forget to share this blog post with friends or Disney fans who may wish to win also.
Disney Games Guess The Film Competition