Here at Savvy Dad HQ, we're great fans of abandoning gender stereotypes, raising aspirations and encouraging young minds to wonder. We've long been fans of the Rebel Girls books and the latest incarnation "Good Night Stories for Rebel Girls – 100 inspiring, young changemakers" is a fabulous compendium of stories that will appeal, despite the title to all genders.
However, we're keen to see such positive female role models, like Billie Eilish, inspire both boys, girls and non-binary minds to appreciate the uniqueness of all that stand up for a cause and create change.
Little Savvy was keen to find out about the lives of the individuals hidden within the covers and we're looking to offer one lucky Savvy Dad reader the chance to win their own RRP £25 copy – Ideal as a gift.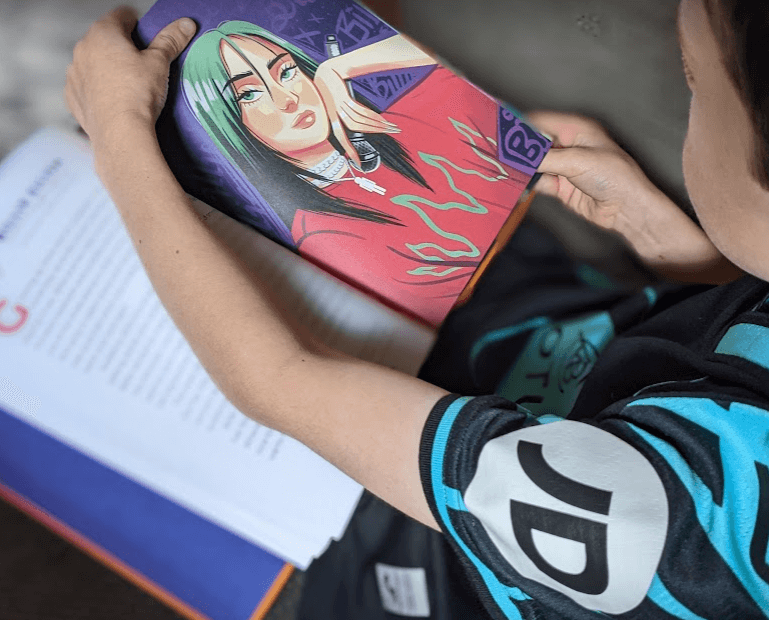 All readers have to do to enter is complete the tasks below, the more tasks you complete, the great your chances to win! The competition closes on 31st October 2022.
Enter the giveaway here
Win a copy of Good Night Stories for Rebel Girls – 100 Inspiring Young Change Makers

More about the brand
Rebel Girls is a global, multi-platform empowerment brand dedicated to empowering girls through storytelling. The company's mission is to empower girls by providing them with opportunities to learn, grow and thrive in an environment where they are encouraged to be bold, brave and fearless.
The Rebel Girls Changemaker Collection features 100 inspirational, young changemakers from around the world who have made significant contributions to society. Each story highlights the courage it takes to make a difference in the world, while also highlighting the importance of being yourself and embracing your individuality.
The collection includes stories from:
• Billie Eilish (USA) – Singer/songwriter
• Chloe Grace Moretz (USA) – Actress
• Emma Watson (UK) – UN Women Goodwill Ambassador
• Ella Yelich-O'Connor (Australia) – Author
• Hania El Saadawi (Egypt) – Feminist activist
• Jaden Smith (USA) – Actor
• Kaili Joyner (USA) – Athlete
• Malala Yousafzai (Pakistan) – Activist
• Mónica Ramírez (Mexico) – Journalist
• Nastya Rybka (Russia) – Activist