Yup, the jolly fellow is taking bookings already and via the magic of Christmas, he's in many places around Norfolk, Suffolk and the East. Many are busy asking "Is there a Santa's grotto near me? And the answer is for 2022, Yes, most likely there's a grotto, experience, or afternoon tea/breakfast with Santa nearby. We've put together a brief list of some of the festive locations offering up a Santa's grotto experience in the East and there's plenty to choose from
Father Christmas Grottos and Events Nearby
Let's start in an unlikely place, a garden centre. Highway Garden Center is located just south of Norwich, ideally located for most festive travelers to get to. The team there have put together an evolving set of experiences over the last few years, with dazzling, theatrical handmade displays and journeys for families to weave their way through on the way to see Santa.
This year they've put together an experience based on traditional fairy tales such as Hansel and Gretel, Goldilocks and The 3 Little Pigs, with a Santa's grotto located nearby for the end of the magical journey. If past years are anything to go by, the experience is memorable and the gifts are well thought out and great value for the cost – £12.95 per child from November 18th 2022.
There are also additional festive options such as Breakfast with Santa, Afternoon Tea with Santa and wreath-making workshops for those creative types.
I've booked in for them this year. If you wish to join me in experiencing there Santa's grotto this year, you can book here.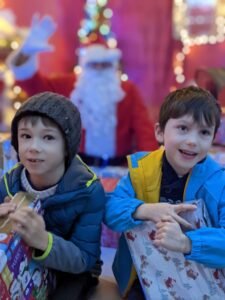 We're off to the northeast of the county next for the Thusrford experience entitled Santa's Magical Journey.  Thursford will be opening their grotto doors nearby for Santa to welcome guests from 19th November 2022. A similar jounrey-based experience is expected to that on offer from Highway Garden centre, but expect (from experience) longer waits as Thursford is extremely popular and busy at times.  Once visitors have met the jolly chap they'll get the chance to explore the rest of what's on offer at Thursford in the form of their Lantern Light Extravaganza which is covered under the £20 cost of the ticket.
Where else is there near me to visit Santa's Grotto?
For those with a love of animals, why not get a two-for-one type offer and get a visit to Santa's grotto at Africa Alive and entry to the park for the day! Visitors will get the opportunity to support the reserve's conservation efforts while enjoying a magical experience. The event is open from 19 November 2022 and the experience includes the Santa visit, gift, and all-day reserve entry.  Tickets start at £16.95 and Blue Peter badge holders may wish to enquire about discounts.
Fancy a more inexpensive option with a difference? Well, Santa is coming to Broadland View Brewer's Fayre. Visitors to Broadland View Brewers Fayre will have access to a fun indoor play area that your kids will love, and when they come to visit Santa for breakfast, the experience is £9.99 per child. 
This price includes half an hour play area access.
Restaurants without indoor play offer Breakfast with Santa for £6.99 per child.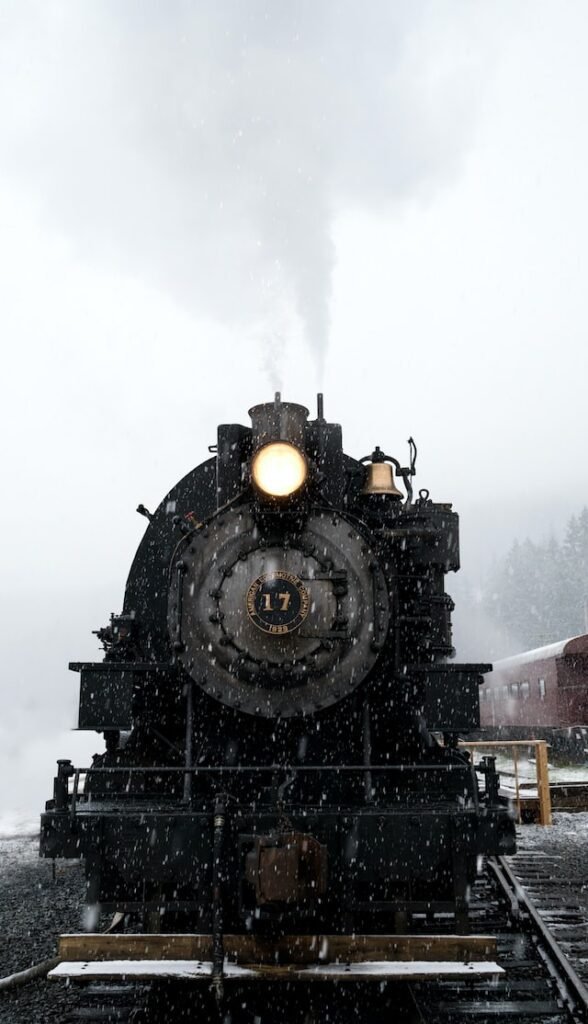 Are you a railway enthusiast or have a budding train driver in your midst? If so, it may be worth considering heading over to the North Norfolk Railway's Norfolk Lights Express. This would be the perfect warm-up experience for those families with an interest in steam. If they love this experience, it may well be worth keeping your eyes peeled for details of The Flying Scotsman's centenary visit to Norfolk and Suffolk early next year.
The Norfolk Lights Express is arriving in Sheringham on the North Norfolk coast for a Christmas-related extravaganza. It will take you on an after-dark experience, complete with warming beverages and food, amazing outdoor illuminations, and light displays.
This standalone Santa's grotto on wheels near me starts on 11th November. However, there are Santa experiences on the railway with his mobile grotto included also but these are more than the standard £20 ticket.
If you do want to splash out slightly more (in order to meet the jolly fellow), Santa's Specials, are also running on special dates up to 23rd December 2022.
If you're not near the coast, the Mid-Norfolk railway has their Polar Express experience as another option starting in Dereham. It's more expensive, at over £40 for the premium tickets with parking, but boasts a truly magical promenade theatre-style experience. Think hot chocolate, PJs, and all the magic of Christmas in one trip! Spaces are limited, particularly in the premium ticket carriages.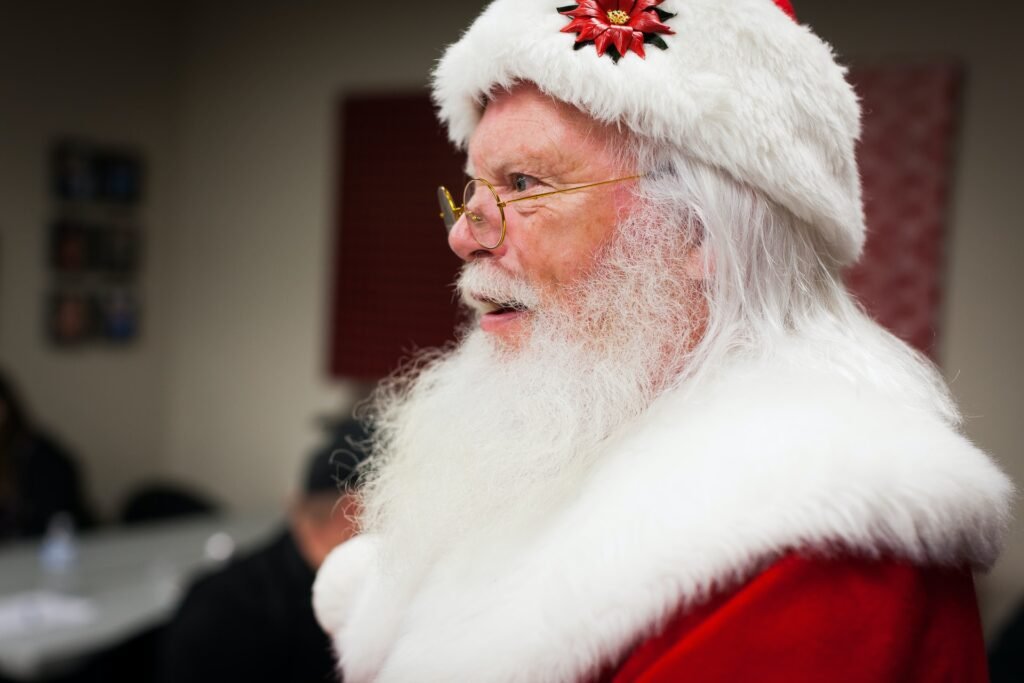 What about a visit to Father or Mother Christmas in a Winter Wonderland experience?
Winter Wonderland Norwich opens its gates on November 18th 2022. It's located centrally just west of Norwich at the Norfolk Showground and boasts a nearby Santa's grotto, skating ice rink, amusements and theme park and even a Christmas market. A visit to Santa's grotto is just £8.99 with a small gift included but there are additional costs for photos (£6). Admission to the ground is £4 in advance when booked or £5 on the gate with additional costs for skating and rides. The prices are a little confusing so could add up as they also use a credits system on the rides. If you're not sure what you're after, may be best to contact them in advance of your visit. Family tickets are also available.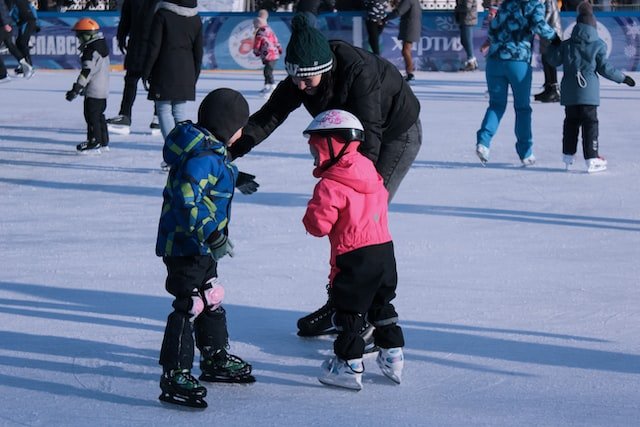 There are many more venues in Norfolk where I could find a Santa's grotto near me, but the last on my list is the wonderful Holkham Hall. Many National Trust and English Heritage properties will have special Christmas and festive events and offers on this year, but the stately Holkham Hall has both Father and Mother Christmas.
From 10th December 2022 Holkham will have their elves on duty, ready to greet festive travellers looking to meet Santa. The winter experience lasts around an hour and costs just over £30 with nibbles and treats for all ages included.