It's official, National Trust properties are beautiful but hugely expensive for the masses and National Trust Membership offers are few and far between. This guide, however, will seek to make the wealth of sights, sounds and experiences on offer in the UK, more accessible to those on smaller budgets. That's right, use this guide to SAVE £64 PER YEAR and go easier on your credit or debit card (Note: Please scroll to costs below Updated 24th August 2023 and National Trust membership offers from Tesco)
How can I get a discount that large I hear you utter…?
Well, it is only £173 (350 New Zealand Dollars) for a family of 4 to join the 'New Zealand National Trust'. The New Zealand National Trust membership offers identical access to the standard adult and family memberships in the UK and gives full access to National Trust properties. UK Residents can easily join and benefit from the reduced cost. As a bonus, you also get access to sites in New Zealand should you ever travel there.
However, the main reason for doing this is the agreement they have with the UK to offer FREE access to UK National Trust and English Heritage Sites to members.
What are the costs for English Heritage, National Trust, and New Zealand National Trust Memberships?
Okay, so remember that the New Zealand National Trust price is £173 per year…
Separately, the standard "UK" National Trust membership offer charges a membership cost of £126 per year. This £126 is for a family and bolting on an English Heritage membership deal for full access would be an additional £88 per year for a family. That means…
(National Trust Annual Membership £126 + English Heritage Membership £111) = £237  
The combined cost for the two usual UK options is in comparison to the New Zealand National Trust option which is only…
£173, a SAVING £64 per year!!!!
You can also join the above membership schemes as an individual or as a couple and in general, it is a considerably cheaper option especially if you don't use it that often. However, if you read on there are a few things to consider before you look into buying a NZ Membership, because we personally think the Scottish National Trust membership is best value for most families – and you'll see why below, as The National Trust for Scotland is NOT different due to reciprocal charity agreements.
Individual membership details and offers for English Heritage, National Trust, Scottish National Trust and NZNT:
Is National Trust Scotland Membership Worth it? – BEST MID PRICE OPTION
Scottish National Trust Membership is definitely worth it! It not only give access to over 100 stunning Scottish sites, but it also gives access to worldwide sites at a discounted price. It includes access to Canada, Netherlands, New Zealand, Australia, Zimbabwe, Belgium, Germany, Catman Islands, Czech Republic, Italy, Korea, Malaysia, Bermuda, Isle of Man, Jersey Guernsey and Bermuda to name a few. For the few it doesn't grant free entry to, it gives concessionary discounts. You'll also get FREE car parking at the NTS-owned carpark. This is all for £10.20 per month as a family with up to 6 children included, or £6.90 per month for a 'single parent' family with up to 6 children included. This is before the potential national trust membership offers and Tesco sometimes offers via Clubcard deals. For the 2 adult and 6 child family option, it's £122 for the year, or only £83 annually for a single parent family option. There are exclusive member events and magazines also included in the membership.
What is the Most Inclusive, BUT EXPENSIVE, Option? (Combine UK EH and UK NT)
English Heritage memberships – £111 per year for a two-adult family. Gives access to over four hundred historic properties across the UK, free or reduced entry to special events, up to 6 children free under a membership and free parking where EH own the carparks. It's worth noting English Heritage sites are not always the most suitable for visiting with dogs, as many homes won't allow access, National Trust sites are better for families or couples with dogs. English Heritage members also get access to EH rewards scheme which may be worth perusing to see if they have offers you could make use of. (Try the code EH2022 for a potential 15% extra off with our English Heritage voucher code for the 2023 season)
UK National Trust – £126 for a family membership. Free entry to over 500 places, Free parking at most National Trust car parks, a National Trust Handbook and National Trust Magazine three times a year. Members who pay via Direct Debit also get a £15 Gift Card to use in their shops and cafes. Life, Gift, Senior and Junior memberships are also avaialble.
Does The New Zealand National Trust Membership Make it Cheaper? A CHEAPER ALTERNATIVE TO TO COMBO ABOVE
National Trust New Zealand– Valid in all 45 New Zealand properties AND gives free or reduced entry to over 1000 properties worldwide including the UK too! Yes, NTS membership, due to their reciprocal agreements gives access to most UK sites from The NAtional TRust and English Heritage! Membership comes with an award-winning Heritage New Zealand magazine, 10% off merchandise at their properties and in their online shop. Note, one drawback is parking is not always included. 350MZ is the cost for the non-NZ resident membership, this is roughly equivalent to £173.
First, What is the National Trust?
Helping to preserve over 780 miles of coastline, 284,000 hectares of land, priceless works of art, animal habitats and even heritage pubs, the National Trust is a conservation charity. It was founded in 1895 by individuals seeking to protect our nation's heritage and open spaces. Set up as a preservation society, it purchases land and properties through charitable funding and acts as a guardian to land bequeathed to it, land which due to government agreements can never be sold on. The National Trust looks after special places throughout England, Wales and Northern Ireland forever, for everyone.
The trust, whilst a conservation charity, always welcomes public access to survive and grow. Many of the older properties have significant upkeep meaning they rely on the support of members, donors and volunteers. Whilst The National Trust have commercialised by charging high prices on food and drink (you can save by packing your own and using reusable stasher bags in th UK), and steep parking prices to those not members, they are still a charity, which is something to consider when looking at access options listed in this article.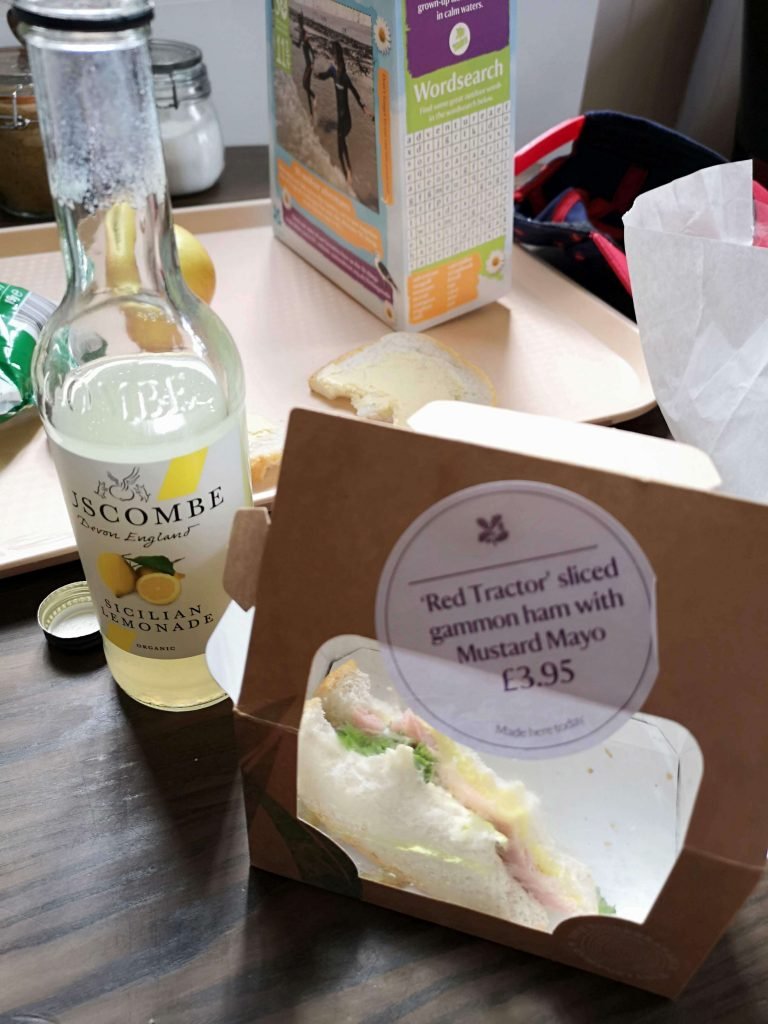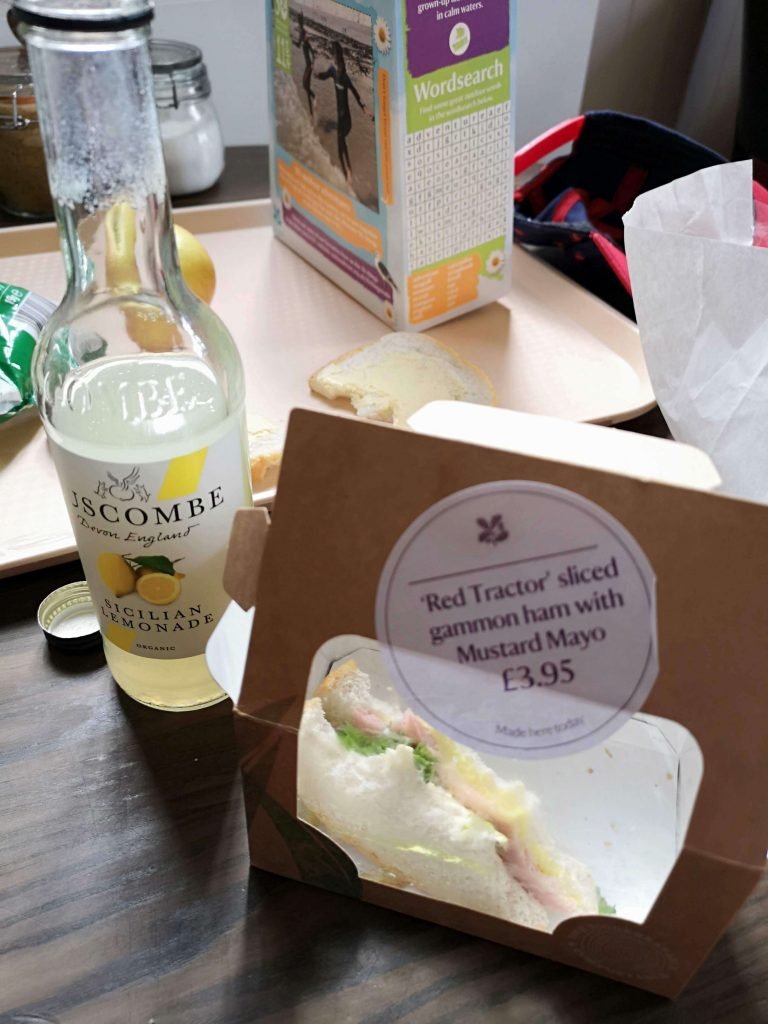 What are the Discounts on National Trust Memberships and National Trust Membership Offers?
If you do decide to save up and purchase the National Trust's own UK membership for the family there are currently, at the time of writing, a few sign-up deals:
Get a free £5 m&s gift card with your (UK) National Trust membership via The Giftcloud website. (<–This link goes sin and out of action depending on what the offer's on).
Get a £15 National Trust gift card when you sign up for National Trust membership with direct debit memberships.
How to use Scottish National Trust Membership Offers or New Zealand Heritage to reduce membership further
So, now you know the offers available for families directly with the UK National Trust, it's worth noting the alternatives for saving money with the kids on days out. The main consideration with other options is parking. The NZ National Trust is the cheapest but doesn't include FREE parking, while the Scottish National Trust is the option to take with a cost in the middle that does include parking.
Taking that into account, if you choose a couples membership and want to visit a National Trust property ano more than 6 or 7 times a year you will be quids in with the New Zealand NT option, even allowing for parking charges. However, If you are going to visit more times than that, then a Scottish or UK National Trust membership is the best option as the parking charges will mount up with the NZ option.
Personally, given the choice, I'd use the Scottish National Trust option. It's cheaper than the standard UK National Trust prices, but importantly includes FREE parking, meaning you get the best of both worlds.
Here are some quick links to the Scottish National Trust Membership options:
Joint Adult Membership (Two Adults) – £9.75 per month / £117 Annually
Joint Senior Membership (Two Adults Aged 60+) – £9.75 per month / £92.40 Annually
Two Adult Family Membership (Two Adults and Six Children) – £10.20 per month / £120.44 Annually
One Adult Family Membership (One Adult and Siz Kids) – £6.90 per month / £83 Annually
CURRENT NZ & NTS RATES:
NZ $350 / just under £173 for a family membership via the New Zealand NT site.
As a side note, you'll need to opt out of receiving the quarterly member's magazine to avoid being charged an additional £15.
NTS (Scotland) membership is slightly cheaper than the standard UK version. You can see their rates and join on the NTS site.
There is a reciprocal agreement between most of the trusts so you can get free or reduced entry worldwide.
Is Scottish National Trust Best for Value?
NTS and NT are the only two organisations with reciprocal parking arrangements though, as far as I'm aware. Other NT organisations (such as New Zealand National Trust) have reciprocal entry arrangements but you'll likely have to pay to park.
Overall, for most, the middle option of National Trust Scotland will win out if you're a regular outdoors type or looking for places to take a family dog. Particularly if you find the return of national trust membership offers Tesco sometimes has. Otherwise, go for the New Zealand option if you're only likely to visit a few times. Be sure to let us know in the comments if you use these options or know of others that may benefit other readers.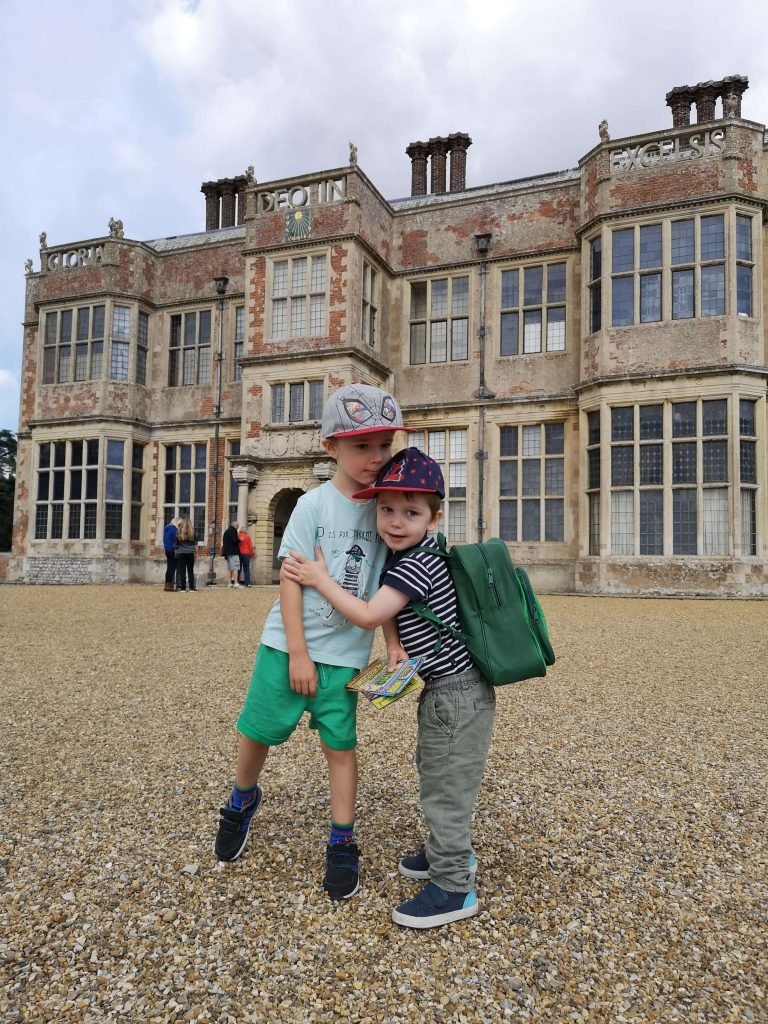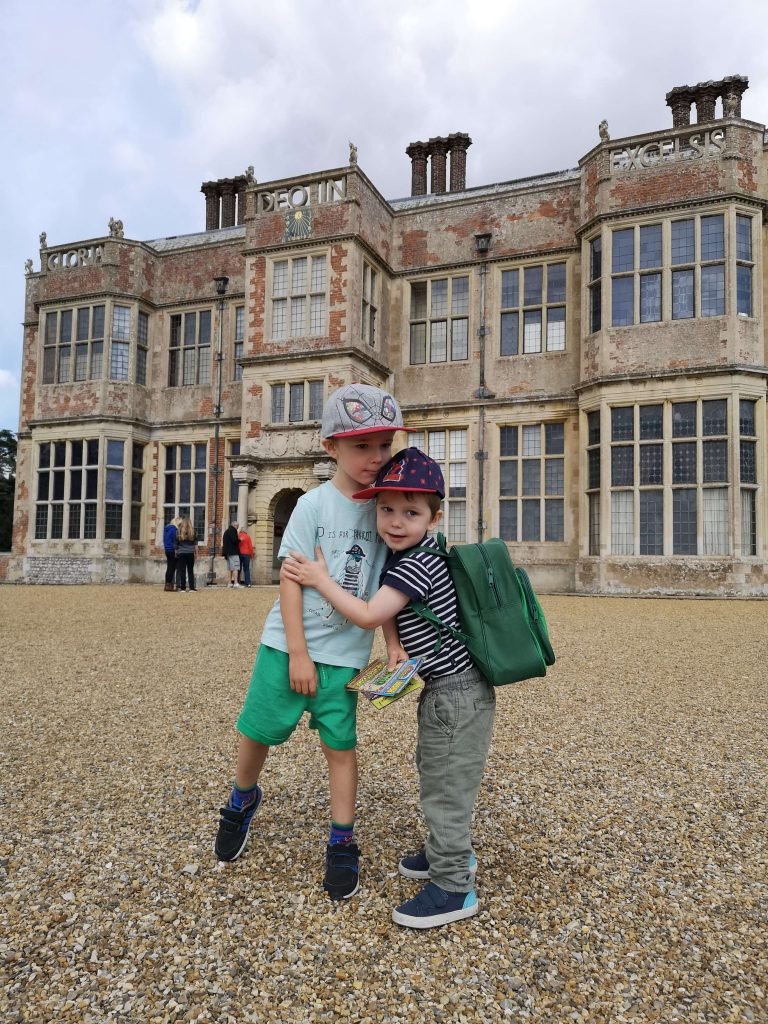 Boosting savings with potential National Trust membership offers Tesco have and Heritage Open Days in 2023
Tesco has previously offered discounts and Clubcard points exchanges for National Trust discounts. Whilst only English Heritage is currently listed on the Tesco offers website (£1.50 worth of spending for each 50p worth of Clubcard points), it is worth keeping an eye out for the return of National Trust Offers on the Tesco site in 2023.
Heritage Open Days also offer completely free entry to a large number of historic sites and settings across the UK.  Whilst these events are restricted to certain times of the year, usually September, they do offer you the chance to enjoy a no-cost day out to see if you believe Nationa Trust Membership is worth it for you and your needs.
Can I take a guest on my National Trust Membership?
Yes, you can take a guest on your National Trust Membership! Just remember to bring your Membership card and ID with you. Guests must be accompanied by a Member at all times while on Trust property. This is, however, reserved for Individual Life and Individual Senior Life Members and denoted by a membership card that says '+ guest' after their name. In this instance, they may bring a guest for free to National Trust charged sites. If you're looking to use National Trust properties for many years to come, this sort of "loyalty" card with a guest option might make sense. You can view the life prices on the National Trust membership offers pages of their site. At the time of writing these range from one-off payments of £1380 to £1845, depending on your age or membership type.
Can I use someone else's National Trust card?
No, unfortunately, you can't use the membership cards of another member (unless you're a guest as mentioned above). Only the named cardholder (s) can use the membership which is why the joint and family memberships are good value. Membership is also not transferrable and the use of another's card might invalidate membership terms.
Can I use my National Trust Membership from England in Scotland?
Yes, this is because members of the National Trust for England, Wales and Northern Ireland also benefit from the reciprocal free visiting and parking arrangements they have with similar heritage organisations around the world, known as the International National Trusts Organisation (INTO). This also includes Scotland.
Which Is Better Value: The National Trust or English Heritage?
We've written previously about the ways to access National Trust and English Heritage membership via offers and discounts, but which of these two charities has the best sites and venues available for the members who join? Well, let's take a look at English Heritage vs The National Trust, in order to help you make a decision about which one is best for you.
English Heritage offers members the opportunity to visit some of the most historic and interesting sites in England. This includes everything from castles and battlefields, to Roman ruins and ancient monuments. One of the most popular sites that English Heritage members can visit is Stonehenge – one of the most famous prehistoric monuments in the world.
The National Trust, on the other hand, focuses on preserving natural beauty spots rather than man-made landmarks. This includes things like beaches, forests, woodlands and coastline. One of their most popular sites is Brownsea Island – a nature reserve that is home to red squirrels, reptiles and a variety of birds.
So, which one is better? English Heritage or The National Trust? To be honest, it depends on what sort of things you're interested in. If you're more interested in historical sites and landmarks, then English Heritage is probably the better choice for you. However, if you prefer to spend your time outdoors in natural surroundings (keeping the younger children occupied and dogs exercised), then The National Trust is definitely worth considering. Whichever one you choose, you're sure to have access to some amazing places!
What are your thoughts on English Heritage vs. The National Trust? Let us know in the comments below! And don't forget to check out our other articles on membership offers and discounts.
*Disclosure: This article is for entertainment and educational purposes only. I am not a financial advisor and you should always do your own research and consult a qualified financial advisor before making big decisions with your money as capital may be at risk. This post may contain links to external sites and affiliates, Savvy Dad accepts no responsibility for how you use these external sites and services (see Site Terms and Privacy Policy).