Sustainable Stasher Bags UK Swap-out to Save
As I've whittled on about in previous articles, my family and I are working towards being more conscious about our impact on the planet. This sounds highly grandiose, and perhaps I should work to rephrase this so I don't sound like I am attempting to be the next Greta Thunburg, but it's true. As my children grow up I am becoming ever more mindful about the world they will be living and breathing in, and how it is very much up to my generation to start to heed the necessary changes to sustain our glorious planet just that little bit longer so our children can enjoy it. This is where Stasher bags, available in the UK, come in.
Using Stasher Bags in the UK to replace your standard reusable freezer bags
We currently go through a truly outstanding amount of foil, cling-film, sandwich bags and plastic storage boxes at home. It is horrendous. In the name of attempting to be frugal with saving leftovers, we are instead burning our way through plastic storage solutions like never before. And let's face it – we all know what cheap tupperware does after a couple of rounds of spag bol stored overnight in it. It turns that curious orange shade with a smell reminiscent of the inside of a kebab shop on Cup Final night and before you know it, it's tossed out and another cheap new set bought on sale at Amazon.
Enough! When SaveMoneyCutCarbon reached out to me to explore their eco-sensitive solutions to modern day living, I was thrilled. Here we have a company whose entire ethos screams 'sustainability,' providing helpful little 'tweaks' to improve our eco-footprint in a variety of ways around the house.
One such way comes in their promotion in the UK of Stasher bags. These are really something. Made from platinum silicone, the Stasher is a non-toxic, durable, heat-resistant pouch which you can use to cook food in, store it and even freeze it. These glorious little reusable freezer bags are entirely plastic free and so easy to clean, with one Stasher bag being able to be reused thousands of times over.
Everyday use of a Stasher bag as a foil, clingfilm and tupperware replacement.
We have been trialling the range of Stasher over the past few weeks at home and have been so impressed. They are microwave and oven-strong – they can even survive a sous vide (water-bath) if you're so inclined to be doing some gourmet cooking in your abode. The leftovers can be chucked safely in the fridge with the incredibly secure seal fastened and the food in the Stasher will stay fresh for days.
What is even more impressive is that they are entirely dishwasher-safe – I may be on a mission to reduce my eco-impact, but it will be a cold day in hell before I give up the dishwasher entirely!
The Stasher bags, which are available as one of the many eco-solutions from SaveMoneyCutCarbon, are ideal to use if you're out and about for the day. I recently used them on a mini-camping trip with my young sons (don't worry, it was in the back garden of my dear parents) and the boys loved grabbing their individual picnic Stasher bags which worked well alongside some beeswax sandwich wraps we're also trying out right now.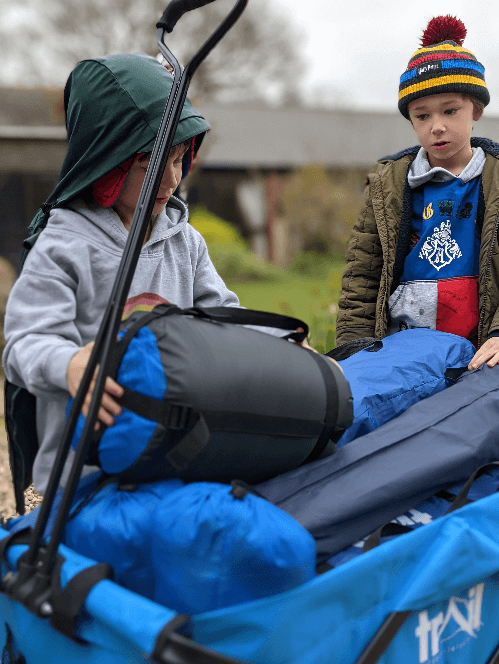 When empty, they folded down beautifully meaning we were not lugging about unwieldy boxes amidst all our camping gear. It also means they're ideal for days out at the beach or when visiting your local National Trust or English Heritage site where you want to avoid paying for expensive food by taking your own along. Once finished, the stashers fold flat using virtually no space!
The fact that they have such an excellent range of sizes is also really beneficial when storing different foods in the fridge and freezer at home as we can select just the right size for what we need and keep the cold-boxes nicely organised.
Why the use of Stasher bags in the UK is so important as part of the brand's effort.
The more I read about the brand, the more I am impressed with their ethical stance.
Stasher is a member of 1% For the Planet, so a portion of every Stasher sold goes straight to high-impact non-profits like Surfrider and 5 Gyers, that are dedicated to preserving and rehabilitating our oceans. Stasher bags completely remove the need for plastic sandwich bags and so far have helped prevent 1 billion single-use plastic bags from entering our oceans and landfills.
So, if you're looking for one more small way in which to look to a more sustainable future, I thoroughly urge you to check out Stasher's reusable freezer bags. You can buy, at the best price, your stasher bags from Savemoneycutcarbon website. They make sure as part of their Home Club that prices are always the lowest they can be and help you to try out new solutions that suits you, and your budget.
Disclosure: This is a sponsored post. As usual, my views, opinions and comments remain honest and are those of the Savvy Dad team.