This month sees the start of 'Plastic Free July 2021' which is an incredible global movement to help millions of people become part of the solution to harmful plastic pollution.  The initiative from the Plastic Free Foundation asks one simple thing – 'will you be part of Plastic Free July by choosing to refuse single-use plastics in 2021?'
Plastic Free July 2021 with SaveMoneyCutCarbon
Events to raise awareness of this important cause are popping up all over the UK and the world this July. Here at SavvyDad HQ, our quest to become more sustainable in the choices we make at home continues during this important month of awareness.
This month, our friends at 
SaveMoneyCutCarbon
have even got the pets involved in their sustainable living offerings for Plastic Free July 2021! The family feline has been trialling out the plastic-free
Beco Bamboo pet bowl
this month (no complaints from him so far, but he would eat his dinner from the floor if we are being honest).
From the human feeder's perspective, this lovely little shallow dish is stylish and ideal for keeping clean as well as being environmentally sustainable. Great!
Cheeky Panda Kitchen Roll, Wipes and Tissues.
We have also been continuing to trial alternatives in the kitchen and have thoroughly enjoyed the range of bamboo alternatives to antibacterial surface wipes and kitchen roll from the superb brand '
The Cheeky Panda
'.
The surface wipes, in particular, have been a real favourite this month – it is so refreshing to know that the way we are cleansing our home is not only safe for us but helping to minimise the impact of various cleaning chemicals making their way to landfill or down the drains.
These bamboo wipes are loaded with plant-derived cleaning magic, making them truly 'planet-loving and rainforest-kind' as the lovely folks at The Cheeky Panda put it!
The kitchen roll offerings from Cheeky Panda are also amazing as they 'feel' pleasant to clean up with. This may sound strange, talking about kitchen towels as having a good 'feel', but to switch to an alternative product from something you usually use, it has to be a pleasant experience. Else it won't stick as a positive, permanent change.
Priced at around £2 per roll, it's not as cheap as your bog-standard supermarket brand, but it's immeasurably better for the environment and soul. You can source them at this discounted price from the
SaveMoneyCutCarbon Home Club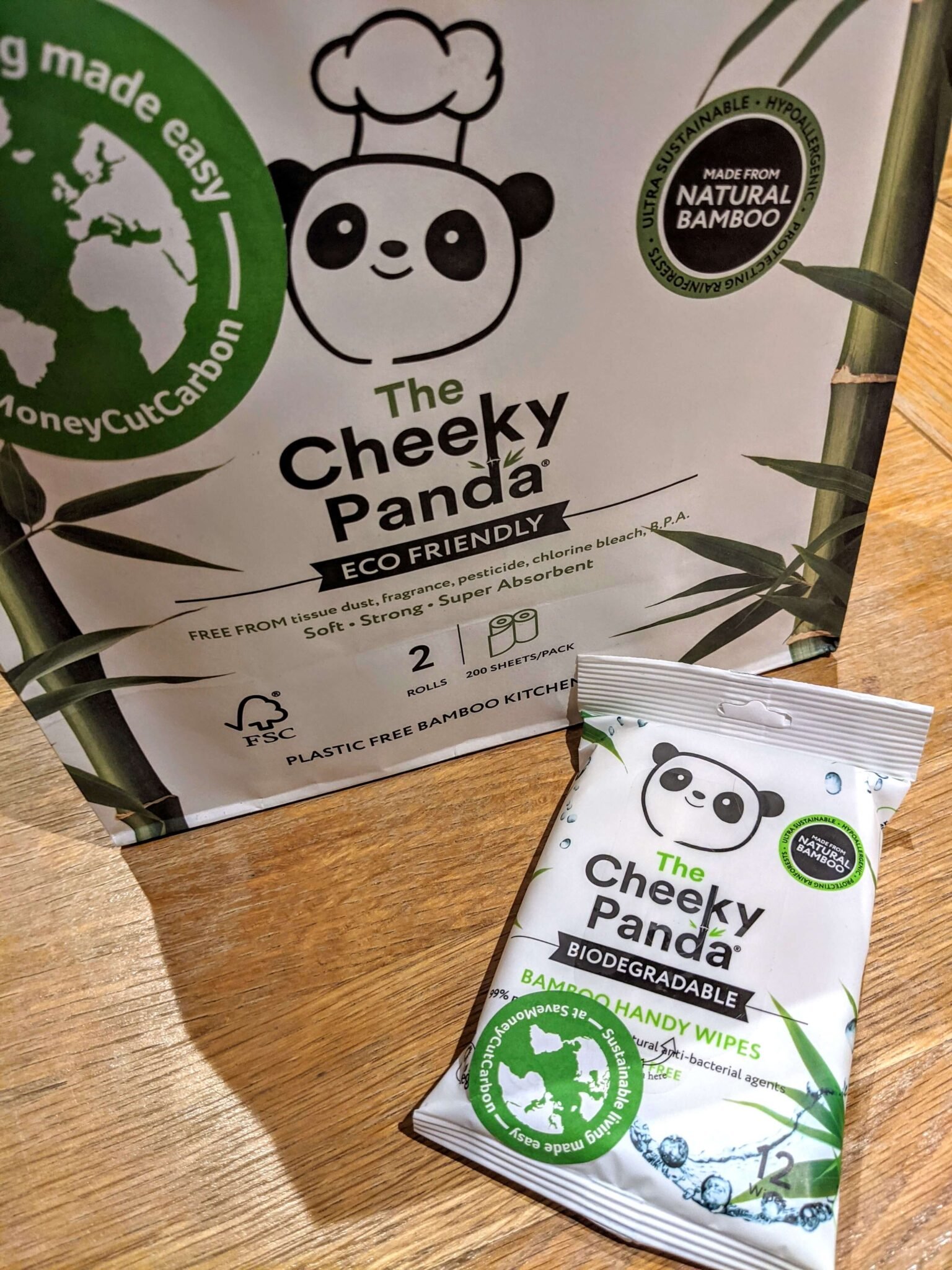 Non-Plastic Beach Bollocks to Clingfilm Sustainable UK Swaps
The absolute star of our products from
SaveMoneyCutCarbon
this month though goes to the magnificently named 'Boll**ks to Cling Film' silicone food covers from Non-Plastic Beach. These washable and reusable food covers preserve food in its original container or leftovers in bowls – basically anything round that you can store your grub in!
They come in six different sizes to cover a pretty wide range of crockery and I have to say, I am in love with them. Food stored stays fresh, they don't appear to stain up too easily and best of all, we are not blazing our way through reams of clingfilm like usual. A true switch for us this 'Plastic Free July 2021' and one I can't imagine being without again, just like the
plastic-free stasher bags
I wrote about previously.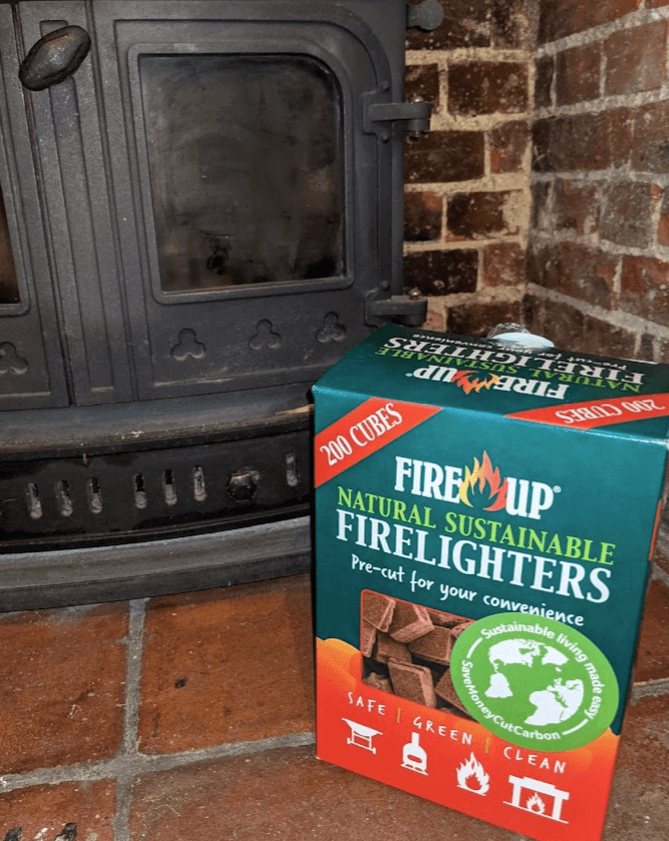 Fire Up Natural Sustainable Firelighters for Plastic Free July 2021
Finally, we're blessed with an efficient wood burner in our home. Yes, there are recent
discussions surrounding the burning of certain types of wood, 
but so controllable heat without burning through tons of boiler oil and electricity, they're still hard to beat. That being said, you're either a dab hand at starting a fire, or you're not.
This is where firefighters come in handy, but the cheap ones you're likely to source from your local shop are likely full of chemicals and wrapped in plastic. Fire Up natural sustainable firefighters are great for giving a little kick to your fire-lighting process, without the need for harmful extras. Ideal for the outdoor BBQ too – if you can dodge the UK showers!
Disclosure: This is a sponsored article. All views and comments remain my own or those of my Savvy Dad team. If you're looking to
work with Norfolk blogger Olly Cator
on a collaboration, please get in touch via contact@savvydad.co.uk