The last five years have really changed how we look at money and make our transactions. With internet banking, the ability to pay with your phone, or even watch, means that wallets are becoming a thing of the past. However, your pockets being less bulging hasn't come with that many other benefits. If you're using your debit card, you're unlikely to be getting rewarded for it. Your credit card can be pretty rewarding, but ask yourself this: could I be getting more?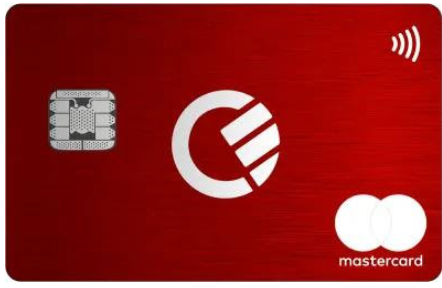 The answer to that question is yes. But surely there's a load of signups, paperwork, and other complications involved to get this. What if I were to tell you that without tons of paperwork, you could be earning 1% cashback on your daily supermarket shop, commute or your next holiday, you could switch a payment between cards up to a month after you've made it, and you can use your debit card abroad without facing transaction charges? Let me tell you how this is all possible with just one card and app, Curve.
What's more, Curve are offering Savvy Dad readers a £5 Welcome Bonus for using Curve for the first time! Click here to sign up and once you make that first transaction, that £5 is yours!

What is Curve?
Curve is a card and app combo that allows you to link your existing Visa and Mastercard debit and credit cards to a single card and app, meaning all you need when you go out is your phone and one card. You can also add your loyalty cards to it too, such as your Avios, Boots, Nectar, and Nando's card. No need to carry around a wallet, and while you may say these loyalty cards usually have their own app to use, wouldn't it be better to streamline it and have them all available in one place?
Curve itself functions as a Mastercard, so it can be used where you would usually use a Mastercard. This means your Curve card and app can be used in most places you shop.
Simple to use
Something that links all your cards together might sound either complicated or messy. However, switching between payment cards is as easy as swiping left or right and tapping the card you want to pay with. Fancy using your credit card instead of debit card at the last moment? Rather than rifling through a wallet or Apple, Google, or Samsung Pay, you can just open Curve, switch cards, and then both your Curve card and app are updated to use that card. Curve is also versatile: it can be linked to Apple, Google, and Samsung pay services like most other cards, and can also be added to certain watches that offer contactless payment too.
A number of handy features
So far, Curve might sound like another version of Apple, Google, or Samsung pay with the added benefit of a physical card if that's how you prefer to pay. However, there are a number of other features that come with Curve that allow you to "supercharge" your spending and make it easier and more rewarding.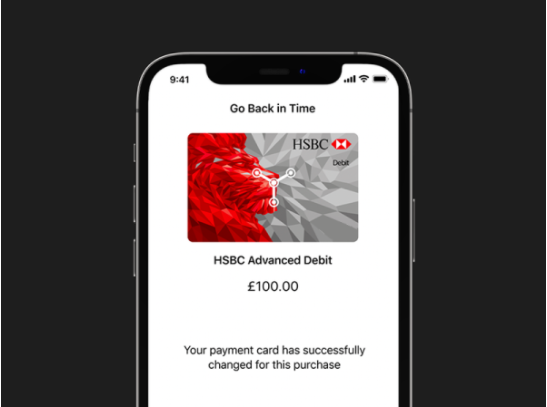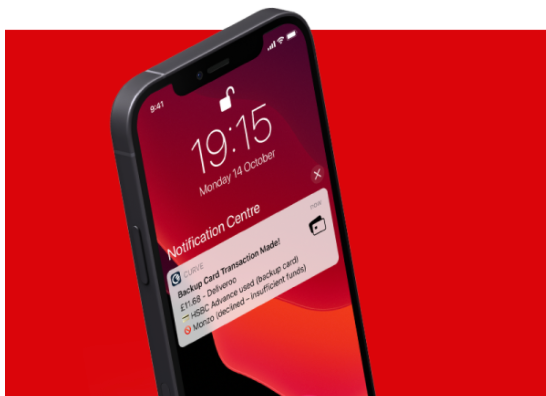 Go Back In Time
I mentioned above that, as with other contactless payment services, Curve allows you to switch between cards quickly and easily. But what if you selected the wrong card or wanted to use a different card and forgot. With Curve's "Go Back In Time" feature, this is no longer a problem. Up to 30 days after you make a purchase of up to £5,000, you can move it between cards in the Curve app. No need to transfer money between accounts to avoid overdraft charges or any other complications. Tap on the purchase you want to move, select Go Back In Time, swipe to the card you want to put the purchase on, and select done. Your payment will be moved to that card within a few days, as long as there are funds to do so. This can be a really handy feature if you've just got yourself a new credit card that offers a bonus for spending a certain amount in your first x months but you just made a big purchase on your debit card.
Anti-Embarrassment Mode
It's never fun to be at the checkout or paying for a round of drinks and then your card gets declined. It could happen to all of us, but with Curve you can avoid this embarrassing situation. In the Curve app, go to your settings and choose which cards you want to be your "backup" cards should your main card be declined. You can choose up to two backup cards which, if your primary card gets declined, will be charged as long as they have the funds to pay for the transaction. No need to switch between cards yourself in Apple Pay etc., or rifle through your wallet while your friends, family, or fellow shoppers look on. It's a situation I wouldn't wish on anyone, but if it were to happen, Curve has your back.
Be rewarded for your everyday spending
As I mentioned above, Curve can reward you for your everyday spending. What does this mean in practice though? For the first month that you're a Curve member, you will receive 1% cashback on all your spending using your Curve card or app. Wherever you shop, and through whichever of your payments cards you use, you will also receive 1% cashback on top of what you would receive for using the payment card.
If this sounds like something you would like to continue after your first month, there are two ways to extend it. The first way is to refer your friends and family to Curve, and for each person that signs up and uses Curve for the first time, you will receive a further month of 1% cashback on all your spending. This is cumulative, so if you sign up 12 people, once each person has made their first payment with the Curve app, you'll have 12 further months of 1% cashback across your entire spend. The second way is to sign up for one of Curve's two premium subscription services, Curve Black or Curve Metal. This allows you to get unlimited 1% cashback from 3 or 6 retailers of your choice respectively. There is a huge number of retailers to choose from, whether it be Sainsbury's, BP, Amazon, Steam, and many other options. So if you're regularly shopping for food for a family, travelling long distances for work, or making too many retail therapy purchases from Amazon, you can earn 1% cashback and finally feel rewarded for your daily spend.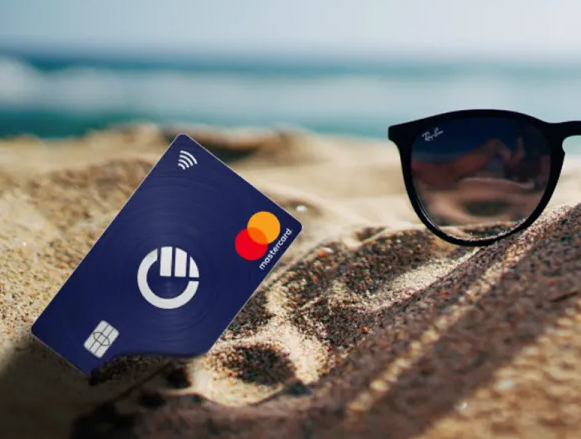 Travel cheaper
Not only can you get 1% cashback from partners such as Booking.com, Four Seasons Hotels, EasyJet, and Uber, but Curve can also save you money abroad in other ways. Firstly, it offers fair exchange rates abroad for up to £500 a month. This means you can pay in the local currency without getting stung by a bad exchange rate and, what's more, you won't be charged a transaction fee as you sometimes are when using a debit or credit card abroad. Found somewhere that either doesn't take cards or that you don't trust to use your card? You can also take out up to £200 a month from foreign cash machines (on weekdays) without a fee on the free Curve Blue card. If you travel a lot or are just itching to get out on holiday once Covid restrictions ease further, this could save you a good few pounds on your next trip!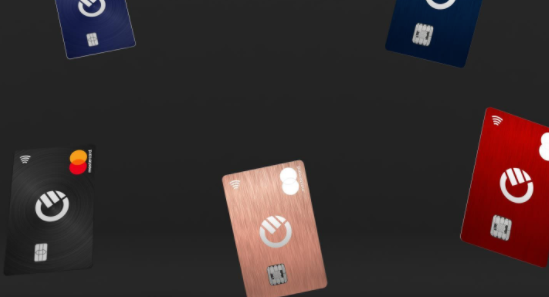 Free to use, with premium options available
Curve Blue is a free product which comes with a variety of useful features, such as combining your cards into one single card, the previously mentioned Go Back In Time and Anti Embarrassment modes, access to fair exchange rates on spending of up to £500 a month when abroad, and the ability to lock your Curve card with one-touch in-app, but there are two premium services alongside this.
First, we have Curve Black. For £9.99 a month, you receive all the benefits of Curve Blue, along with unlimited fair exchange rates when abroad, an increase to £400 a month in fee-free weekday foreign cash machine withdrawals, as well as unlimited 1% cashback from three retailers of your choice and worldwide travel insurance provided by AXA. These added benefits can easily be worth it if you're travelling frequently or spending for a large household.
If those benefits aren't enough for you, there's the ultimate card, Curve Metal. For £14.99 a month you get all the benefits of Curve Black and Curve Blue, with the added benefits of your foreign fee-free weekday cash machine withdrawals increasing to £600 a month, three further retailers to earn 1% cashback from, mobile phone insurance, reduced cost access LoungeKey airport lounges, and rental car collision waiver insurance. Oh, and a premium 18g metal card is available in one of three colours.
Don't forget your £5 Welcome Bonus!
Along with the 30 days of 1% cashback on all your purchases when you sign up, Curve is giving Savvy Dad readers a £5 Welcome Bonus when they use their Curve card or app for the first time. Simply sign up, add a funding card and buy anything for more than 1p and you get £5 for free!