Whilst the past few months have certainly been incredibly trying, one unexpected positive that has come out of lockdown for me is in developing a greater appreciation for seeking out and investing in quality food, made and sold with care and compassion by retailers who are passionate about their product. I was 100% guilty of being lured by convenience (and price, let's be honest) pre-lockdown and would think nothing of buying the same snacks and meals week in and out at the generic uber-supermarkets, particularly if they were discounted or on offer. Yet throughout lockdown, with these behemoths largely stripped out by the panic-buyers, I have started to find some brilliant local producers – and further afield food artisans based online – that have shown me that you really do get what you pay for and that investing in quality is absolutely worth it.
Introducing NutsPick.co.uk
Nuts Pick is one such provider of excellent produce. Nuts Pick is a UK-based online store selling freshly roasted nuts. These are not your typical pub-pack of bland peanuts which have sat in storage for months however; their wide selection of quality, raw nuts are freshly roasted, flavoured (as required) and packed just 24 hours before dispatching to their customers making these a truly delicious natural treat.  As well as freshly roasted nuts, Nuts Pick has a huge range of products in their catalogue including dried fruits, chocolates and seeds (including fresh popping corn!) and they are adding to their range all the time.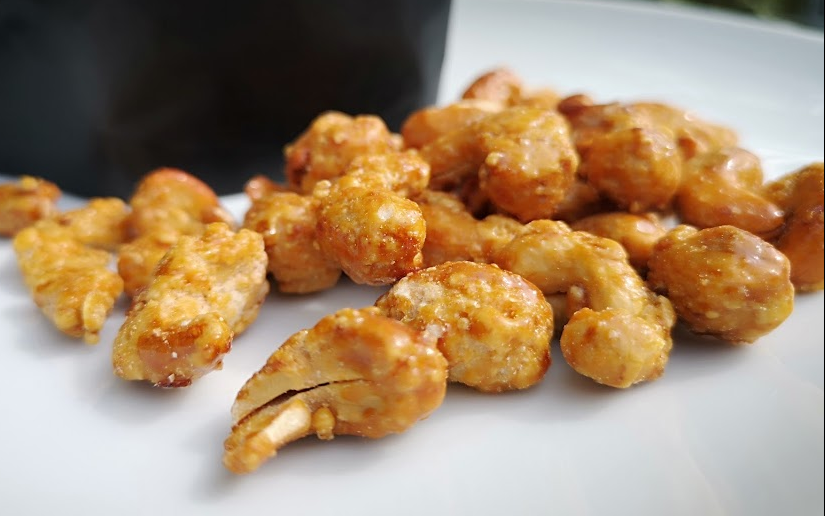 Why it's worth paying a little more…
Now, it's true that their price-point may seem a little higher than similar products in the supermarkets, but the difference in the quality of the NutsPick product to any of its brand name rivals is absolutely incomparable and additionally, delivery is free if your order is £20 or over.
Nuts Pick kindly sent me over a selection of their products to try and I have to say, the flavours and freshness of the nuts was truly outstanding. The honey roasted cashew nuts were the best, having the most wonderful sweet and rich flavour whilst the salted macadamia nuts were crunchy yet creamy with a zip of fresh salt cutting throughout this lovely texture making them simply divine. The cashew nuts were the best accompaniment to a take-away cider from my local pub by the river and the clever and stylish resealable foil packaging meant the remainder made it home again to enjoy another day.
The NutsPick.co.uk experience…
The NutsPick.co.uk website is easy to navigate and each product not only has full nutritional facts shown, but also reviews from other Nuts Pick customers, which is a useful touch. Nuts Pick also has a Gift section on their website for the nut-lovers in your life – here you can buy mixed selections and hampers which look simply delicious and would be the perfect present. One final bonus is that Nuts Pick has a reward scheme in place where you can earn loyalty points with every purchase which are redeemable in the online store – a great idea as I suspect that you'll be reordering this delicious product once you try them and taste the difference!
*This is a sponsored post.