I have arrived late in life to the delights of gin. Not being one for whisky, vodka or other spirits in my younger years, I may have overlooked this delightful spirit. Recent years have however seen me delving more deeply into the arena of gin – but it's remarkably different to that my grandmother would drink years ago. I have to say, I've been remarkably impressed with the versatility of this now once again contemporary spirit. Not only in terms of the individual tones and qualities, but also the variety of mixers and aromatic cocktails you can make with them. This article highlights some of the best gins I've come across in terms of value for money and unique tasting tones. In this article I'm going to be focusing mainly on aromatic gins and flavoured gins. I'll try and explain the differences between them and hopefully give you an idea of at least one you would like to try. Up for comparison in terms of flavour, style and value for money we have Hayman's Old Tom Gin, Warner's Rhubarb Gin, Slingsby London Dry Gin and Whitley Neill Lemongrass & Ginger Gin.
Hayman's  Old Tom Gin 70cl
If you're a fan of a more sweeter and more aromatic style of gin, the Hayman's Old Tom Gin maybe for you. Why? Well, the Old Tom style of gin is more associated with the cocktail connoisseur. An "Old Tom Gin" is a far cry from the dry style associated with many London gins.
If you are a fan of mixing your own cocktails then this will be a perfect addition to your spirit line up. At around £30 to £35 a bottle in general, it's not the cheapest. However, what Hayman's Old Tom Gin lacks in terms of affordability, it gains in terms of prestige and bar-appeal. If you're planning a party with friends, then this would definitely be one of the gins I would suggest having on standby for a flexible soiree.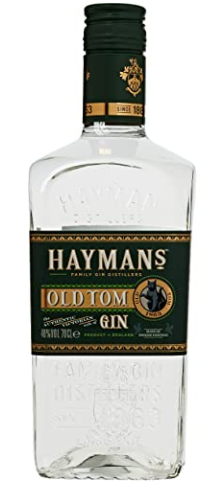 Slingsby London Dry Gin 70cl
This is one of the most suitable gins if you fancy something aromatic but with a dry and crisp edge. Unlike the Hayman's Old Tom Gin mentioned previously, this Slingsby artisan gin is less sweet in nature, but without being too dry. This is thanks, in part, to the 24 botanical elements found inside this edition of Slingsby London Dry Gin. Whilst it's dry in nature the juniper within gives it a sweetness, while the grapefruit element keeps it tart and edgy. This is, in effect, the closest we'll get in this article to a traditional dry gin.
The RRP of the Slingsby London Dry Gin is £44, but you can usually find it for around £35-40. Whilst the Slingsby London Dry Gin has a nice balance between sweet and dry, it can be a little bit confusing in terms of picking out the botanical flavours you're tasting. That being said, a nice twist of grapefruit and premium tonic water alongside the Slingsby would please me greatly. Infact, Slingsby themselves recommend adapting what you mix with this gin to create your perfect cocktail recipe. One of their suggestions is a combination of 12.5ml hibiscus syrup, 20ml lemon juice and 25ml Slingsby London Dry Gin. Mix all the ingredients over ice in a shaker, then fine strain into a coupe glass before topping with a premium lemonade or mixer, such as fever tree ginger ale.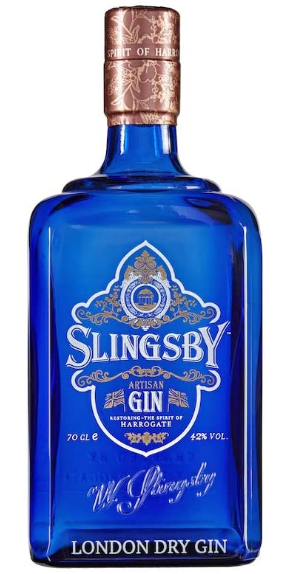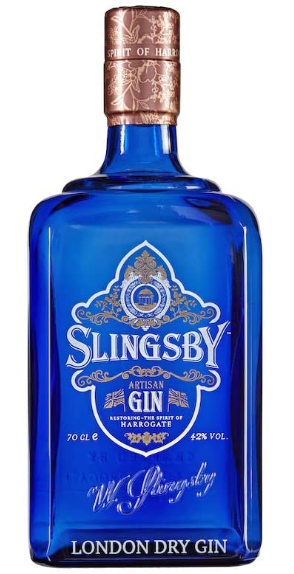 Warners Rhubarb Gin 70cl
The reasons for moving on to a rhubarb gin is because the previously mentioned slingsby London Dry Gin has undertones of rhubarb in its tasting notes. Rhubarb, and indeed ginger, are ingredients that I find particularly pleasing within a flavoured gin. I find that these two ingredients give a balance of sweetness with a tart acidic kick that seems to round out a gin. With this in mind, I've found no better flavoured gin than Warners Rhubarb Gin.
Made with one third freshly pressed rhubarb juice this vibrantly pink coloured gin not only looks amazing in it's bottle, but also tastes natural and full of flavour. Combine this gin with a premium Fever Tree ginger ale and you have the perfect G&T for a summer's day. Fever Tree Mediterranean tonic water tastes perfect with Warners Rhubarb Gin as well. A Warners Rhubarb Gin will set you back around £20-£30 most days, if you get near £20 – it's a steal!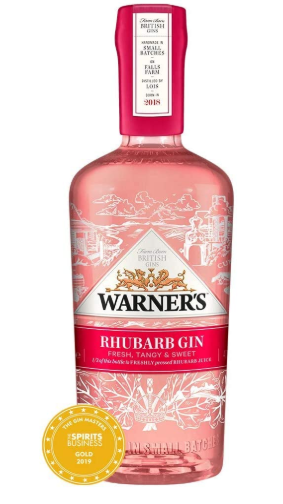 Whitley Neill Lemongrass & Ginger Gin  70cl
This gin is not quite as refined as the Warners Flavoured Gin mentioned earlier, but you can get this cheaper. It's a compromise at around £16-£20 most days. The Whitley Neill Lemongrass & Ginger Gin offers an "eastern" inspired flavoured gin. It is pleasant, but not quite as rounded as the Warners flavoured gins I've tried. For example, it's a little too subtle to survive mixing with a tonic. It loses itself within the mix. As an individual flavoured gin, this is delightful when used with a more subtle mixer, such as a Fever Tree Tonic Water. Avoid the more botter mixers like Schweppes Premium Tonic or Slimline tonic. However, If you're looking to use a gin with G&Ts, mixers, or cocktails I would suggest a bolder gin from those listed above.