My Matched Betting Blog – How much have I made after a few months?
For those of you that follow my exploits into ways of making additional income, you may have spotted that I first started my matched betting blog at the beginning of 2017. I wanted to revisit the topic as I've learnt various things over the last few months that have been helpful. I've also found some great new resources for newbies to the money making adventure that is… matched betting.
First off, if you haven't already you might want to look back at where I started earlier in the year with my matched betting blog. That article will give you a flavour of where I started from and what tools I used back then. I'd like to start by first saying that I'm writing about matched betting because of the system it uses to virtually insure profit. In fact, unless you make human error while placing the bets, it really is easy money.
I built up a £500 pot of winnings in the first couple of months and now it's up to almost £1000 (tax free) after 5 months or so. That total is with me only using New Customer Free Bet offers at the bookmakers and laying these at the Betfair Exchange.
So, what's been easy or hard to learn so far? Well, I found that I needed to start small to gain confidence and knowledge in how the betting for/against (back and lay) off-setting worked. Small,, new customer offers allowed me to do this. Once I was getting the hang of it I tried to go it alone without the new for matched betting sites to guide me through offers. Whilst I managed this, it took a lot more time and meant I needed to keep far more detailed logs of my bets to avoid messing an offer up or missing a offer expiry.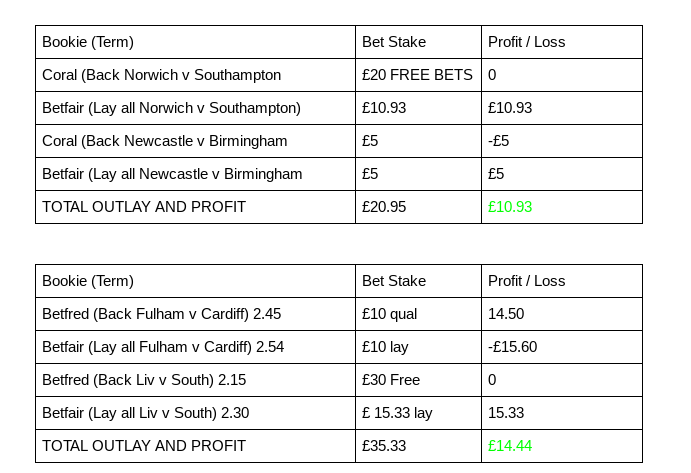 Having built up a pot, I was looking to try out a matched betting service that helped not only newbies to the money making idea, but also those looking to take matched betting and using the Betfair Exchange to the next step. MatchedBets.com was my answer.
My Matched Betting Blog – What is MatchedBets.com and how did it aid my matched betting?
As mentioned, I'd already build up a nice little pot of funds in my Betfair Exchange account – this is the account used to lay (offset) all those new sign up offers I was looking to "liberate" from the bookmakers. Matchedbets.com offered me the opportunity to mop up the remaining "new customer offers", while also giving me access to Acca (Accumulator) offers, bonuses and existing customer offers, not to mention a great forum and video tutorial resources. For reference, matched betting is based on wagering, but not risking funds due to the "lay" bet nature and free sign-ups.
I trialled their service to see how it compared to others I'd used in my matched betting blog already, and I have to say I'm really impressed. Why? Well all offers included step by step instructions and tutorials. Not only that, but they also featured a really handy bet tracker which meant I didn't need to spend quite as long tracking the backed and lay bets in my on documents and spreadsheets – time is money after all!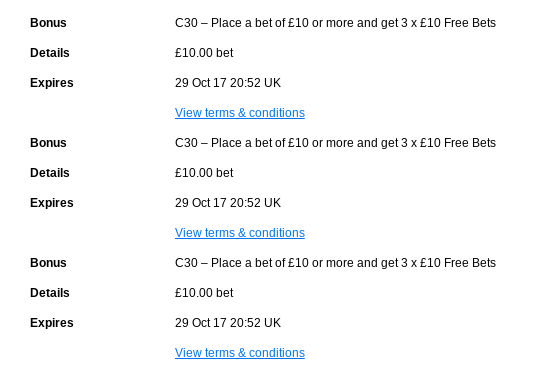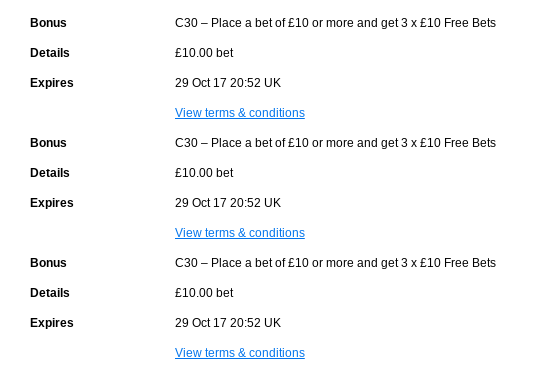 One issue I've had with matched betting in the past is the fact some bookmaker sites are awful to navigate. With a Matchedbets.com account, you can choose your market, odds and returns and jump straight to the games or events with a direct link to the page on the bookmaker site and also the Betfair Exchange site – again saving time and effort.
My Matched Betting Blog – Is matched betting worth continuing with as an extra revenue source?
Putting matched betting on hold while going through financial events like mortgage applications etc is wise as no bank likes to see too many bookmaker accounts on file. However, aside from that, I really haven't come across any reason for an individual not to at least give it a try. New customer offers are really easy to do and if you stick to low amounts to start with you'll be fine.
As a bonus, I have to say that once you start also getting reload offers (existing customer offers) they can also "luck in" alongside. What do I mean by this?  Well, as a customer you'll occasionally get free (no deposit) bonuses. Sometimes these extra freebies luck into big wins… and I mean BIG!!!!! But these are perks, and should not lead you into proper gambling. Stick to the offers, play the numbers game and learn how to extract all that free cash from the bookmaker offers and the Betfair Exchange.
My Matched Betting Blog – final thoughts on Matchedbets.com
I'm genuinely impressed with the offering they've put on the table for those getting into matched betting. A smooth, easy to navigate site, with very little clutter or confusion. Be careful when using their calculators, and make sure you exclude past events – as the wrong settings can clutter the offer marketplace. Other than that, I love the site and service. Particularly, as it saves me so much time and is currently on offer for just £1 for premium membership!
This very weekend I've picked up an offer from their member emails to try on the Chelsea vs Man City game. A £10 bet on either team to win and it it loses I get a refund – wait til half time for huge odds to luck in on whichever team is losing and I'll bet. If it wins I'm in the money. If it loses, I get the £10 refund (as a free bet), which I then lay at Betfair Exchange to extract on a new bet.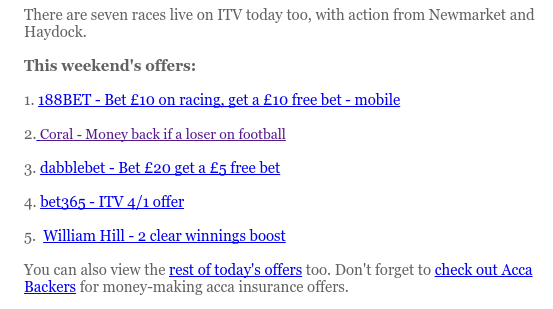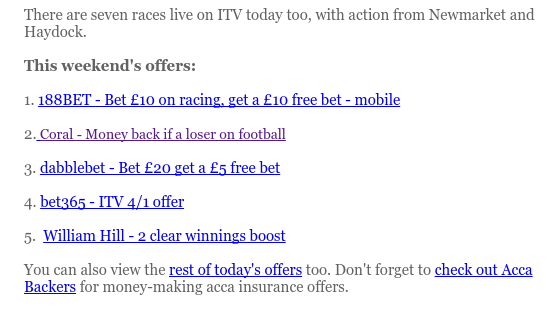 Believe me, it does become more fluent and easy to understand as you go, particularly with sites like Matchedbets.com to help guide you on your journey. As an added bonus membership of the premium accounts is just £1 until October 31st.
Disclosure: This post is a collaborative post. All views and opinions are my own and reflective of the service or experience I've had.