Cheap Odeon Cinema Tickets
First off, you'll have no doubt noticed that cheap Odeon cinema tickets are harder to come by these days. Plus by the time you add in extras, food and drinks you'll likely be looking at around £50+ for an average family of 4 members plus. However, if you know where to look and how to plan for a visit you can, and always should, really cut the costs down.
Savvy tricks and tips
To get these deals requires you being ready to jump on deals through the year or wangle cheap Odeon entrance via our savvy tips and tricks. To start with you'll want to keep your eyes peeled for group buying sites like Groupon and Wowcher. They regularly offer deals like 4 tickets for £20, or 2 for £11. Offers come and go as they're flash sales usually with a set amount to sell but your can see if they have tickets bundled right now by visiting the Groupon Site. Buying Odeon gift cards from Zeek can save a little too.
Buy a cheap Odeon pass
Odeon themselves offer what is called a "Limitless" card. This card is great value if you're a budding film critic. They are just 17.99 for most Odeon cinemas, or £19.99 for inner London screenings. You can then get unlimited viewing. They are monthly payments, but if you're going to see more than one film in a month, it will have paid for itself already. If you're really eager they offer year long cards which, at the time of writing this, give around another 5% off.
Meerkat Movies tip for Cheap Odeon Cinema Tickets
Another way in to cheap Odeon films is via a 2 for 1 Meerkat Movies code. To get one of these you'll need to have bought insurance via Compare the Market. You may well already be looking to do this, but even if you're sorted for insurance already. You can source a REALLY cheap cover for just one day which would still entitle you to a whole year's worth of 2 for 1 cinema. Just £1.37 is the cheapest cover we've seen someone getting for 1 day of UK travel cover with no extras.
Cheap Odeon Cinema Family Tickets
Odeon themselves also offer cheaper viewings for those viewing before 5pm, so depending on work flexibility for parents this can save money. Also, the offer a family ticket where you buy access for 4 people. This can be either 1 adult and 3 children, or 2 adults and 2 children. No matter the family setup, ALL adults will pay child prices! Obviously carers, such as for those visually impaired can get carer access too. Odeon runs day-time Kid's Clubs too for £2.50 screenings of specials and re-runs.
Cheap Odeon Cinema via NUS Extra (even for life-long learners)
Having an NUS Extra Card entitled holders to 25% off to help get cheap Odeon cinema tickets too. You'll need a card, but anyone can become a student on the cheap by buying access to a course from sites like GoGroopie who often have e-learning courses for £12. You can complete the courses, or remain a student indefinitely by being a lifelong learner.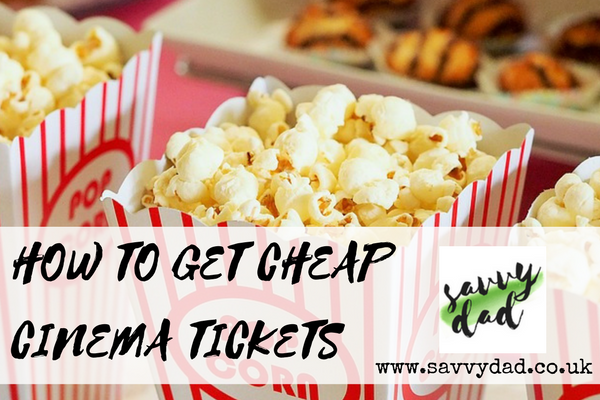 We've done this ourselves and used a Shaw Academy course which was actually free, it meant we could register for an NUS Extra card. The NUS Extra card does have to be paid for annually at £12 but again saves a whopping amount over the year. Plus the NUS Extra Card will give you discounts and deals at over 170 retailers and outlets.  It's valid for cheap Odeon cinema tickets from Monday to Thursday. It can also be used on the pricey 3D screenings too at participating cinemas.
Interested in finding out more about how to get an NUS card cheaply? Getting one gives access to massive discounts in many areas. Just check out my article on How to become a student and get student discounts.