The Fidget Spinner & Fidget Cube Craze
This summer's controversial new craze is the fidget toy. Whether it is in the form of the fidget cube, or the larger fidget spinner, they are taking the UK by storm. Billed as a low tech and cheap way to address ADHD tendencies, anxiety or Autism, they play on providing a sensory outlet.
I, with my educational hat on, have limited faith in the rationale behind these devices. The cube essentially has a number of tactile and clickable surfaces to focus away anxiety or steady inherent tendencies. They are aimed at the school and office, even though this isn't explicit in a lot of marketing. Different manufacturers have flooded the markets or eBay, Amazon, car boot sales and alike, with build quality and prices varying wildly.
What are Fidget Cubes & Spinners?
The fidget cube, I don't mind. It may help to relive stress, like the squeezy stress balls in the 90's, but to say it will address any potential spectrum needs for a child or adult is ambitious at most. Also, the lower quality ones are not as discreet as they could be with squeaking joints and clicking surfaces. But, some children may find some degree of use with them, particularly in stressful times, like SATs testing time.
The Fidget Spinner and Ban the Fidget Toy Controversy
The fidget spinner is the newest evolution of the fidget craze. As a toy, is fine. It's an amusing engineering and gadget-related invention with some entertainment value. You only need to google the term "Fidget Spinner Tricks" and you'll get the idea why this item is really a toy. Not, as some may suggest, a medical aid.
We come next to how the spinner is anything but subtle. If the cube allowed users to secretly fiddle under or behind a desk, the spinner does not. The fidget spinner screams attention. In the classroom older children are beginning to request them far and wide as toys. Not requesting them as learning or focus aids, but because peers and others have them. So in any given school, settings and teachers are having to make the distinction between "toy" and "aid", particularly where a class of well focused children are being distracted by others' spinning and clicking.
It will be controversial what schools, parents and parents feel about then. Views will differ. I myself have no issue with them where someone feels there is a real need, or as a toy. I've tried a few out and they're a fun "distraction", but as a valuable learning tool? I'm with the majority that are still unconvinced. Particularly when I see Amazon sellers marketing them as "dramatically improving focus" or "the key to unleashing your creative genius".
Fidget Toy and Fidget Spinner Deals
As I mentioned earlier these aids/toys vary in quality and price. You can try them out for a few quid, or invest in an all singing, all dancing superstar alloy spinner. As a guide, below I've set out three price brackets and qualities for the ones that I've seen and tinkered with so far…
For the prices, and difference, I'd stick to the cheaper ones. Particularly as they'll likely get lost or lose interest in them quickly.
Win a Fidget Spinner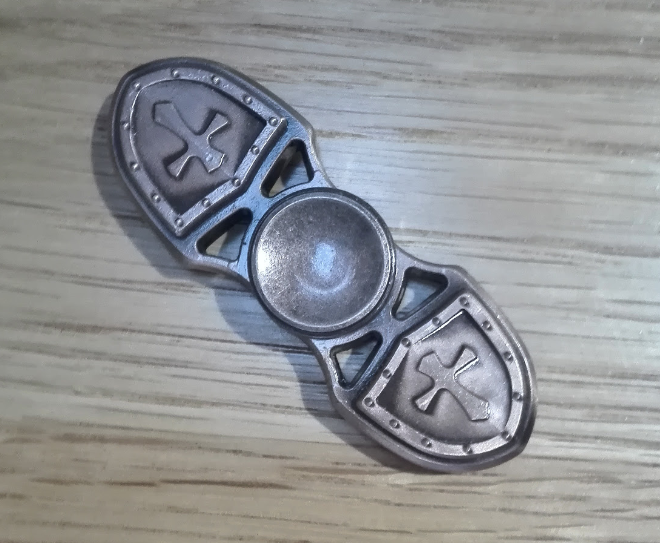 As part of writing this article I had a few to test, review and play with. I'm giving away a Crusader Fidget Finger Spinner with Stainless Steel Bearings. To win, just link up on social media using the entry box below and chime in with a comment on what you think about the fidget craze. Competition closes May 15th
a Rafflecopter giveaway