UK extreme couponing and supermarket discounts round up.
I wanted to round up some of the supermarket discounts, tips and trick I use regularly, and that have been popular this past month. Usually, there's store specific deals for each supermarket brand. In general however, Asda still remains the firm favourite for myself in terms of glitches, Asda price guarantee benefits and reductions.
One great thing this month is Asda have been heavily discounting certain packaged beers. They've done this to get the right stock in place on shelves and mean huge supermarket discounts. Those readers on my Savvy Dad Facebook Page would have seen the 96p Kopparberg and Bulmers Cider 4 packs we posted on Thursday went viral and reached the national press as customers cleared the shelves. However I've been maxing out on some clever stacking offers on supermarket discounts from Waitrose this month too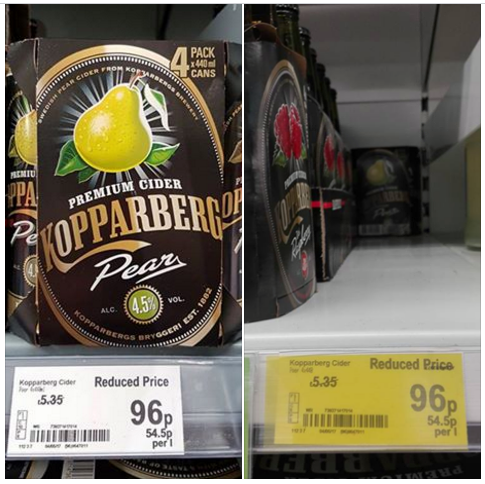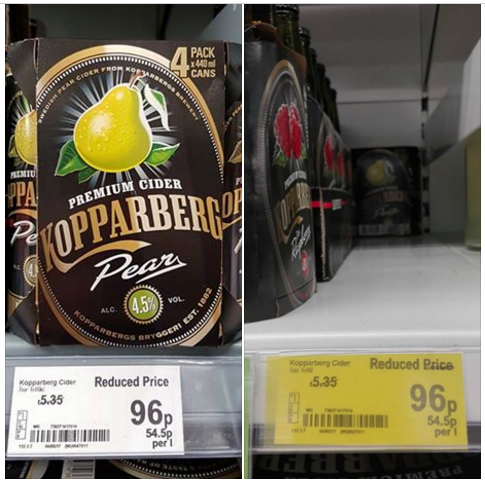 Use consumer knowledge and clever tricks to get huge supermarket discounts at Asda
I've written about how to get the most out of the Asda Price Guarantee in earlier posts. But it's made even more sense using Asda this week due to the ability to grab the alcohol reductions too while there. Using Mysupermarket to compare prices across the main stores and then get 10% extra, before glitching multibuys etc at Asda remains easy to do if you read and follow my Asda price Guarantee guide
Tips and tricks to make the Waitrose PYO scheme give you multiple supermarket discounts
I confess, I've not used this tip for the last few weeks as I've been hugely busy. Waitrose is also, for me, slightly further to travel, so requires a little more planning to be of use. That being said, using these tips and tricks still works right now.
It works by effectively "stacking" supermarket discounts on top off each other for huge amounts off your final bill. You can do it online or maximise the potential in store by using additional coupons and conditional spend vouchers while enjoying complimentary coffee and Sunday papers! Read more about how shop Waitrose in this savvy and thrifty fashion in my Waitrose PYO stacking article.
Take supermarket discounts and saving further via the Zeek discount giftcard service
If using the supermarkets it makes sense to boost you spending power first. Zeek does just that by allowing you to eek out those extra pennies and pounds by getting supermarket discounts as vouchers and giftcards at a discount to face value. This works at most of the popular supermarkets and again you can find out exactly how to do this in my review of the Zeek discounted giftcard scheme.
Use discount food services like Approved Food to better existing supermarket discounts.
If you're in the market for huge discounts that are clear and easy to get than Approved Food is an option also. Approved food, a discounted wholesale company, offer near end date items. The give huge supermarket discounts and regularly offer great prices on case prices for stock.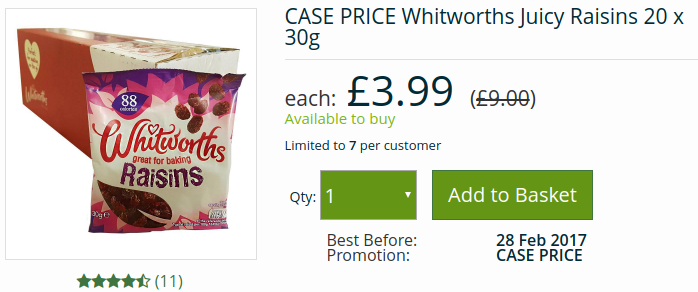 They occasionally offer £1 lucky dip boxes, and remember if registering to try the codes BD5DISC or BD5HLF for possible discounts and free delivery.

Max your supermarket discounts with cashback apps like Shopmium
This week Shopmium, a grocery cashback app are offering users £4 referral credits and free Walls Cornetto. What's not to like? you can get the low down on Shopmium and how it works in my Shopmium Cashback App article or read more about other cashback apps for maximising your thriftiness in my Quidco cashback article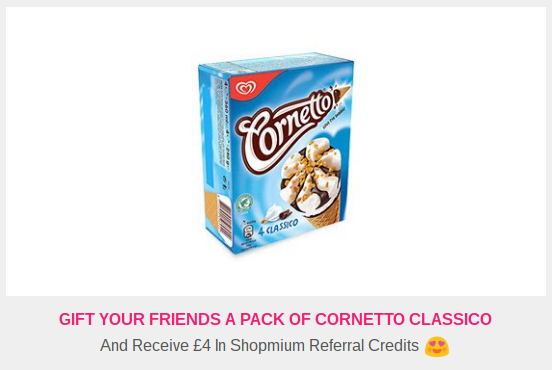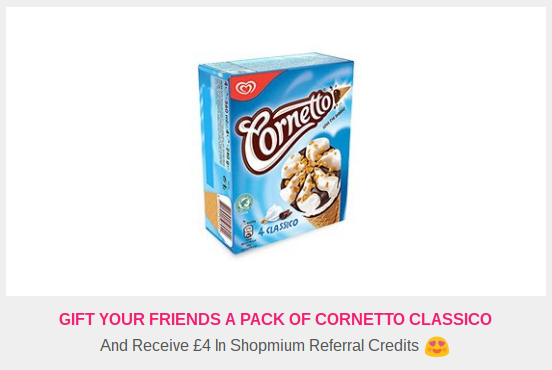 After all that in store shopping and cashback are you looking for more to cut costs or make money? Read how it's possible to make safe easy tax free money in my matched betting blog article. Skimlinks