Geomag Magicube Value for Money Review and Giveaway Competition.
Toys are funny things. As a kid, I'd love trips into the city at the weekend to buy the next thing I'd been hoping for on my constantly changing child-orientated shopping list. But I never truly considered value for money in toys until I became a parent. With below inflation wages for most families at the moment, those sky high RRP price tags that are appearing on Christmas wishlists already really sting.
With that in mind, I always try to not only consider the fun any toy provides when it enters our home, but also the true value. Is it truly worth the money needed to acquire it? We're talking value for money, so our financial conscience can smile while the little ones play.
Up for review today are the new additions from Geomag to their early years and pre-school range of toys. A sub-brand of the Geomag name, Magicube have offered up a construction toy that aims to reinvent the magnetic block niche of toys.
We tested two new arrivals in this range. Firstly, the Polar Animals set – an eight piece set depicting a penguin, seal, whale or polar bear. Aimed at children from 18 months, this set was a hit with both Baby Savvy (19 months) and Little Savvy (4 years). The designs are clear, with the block's magnetic system being strong yet flexible in their hands.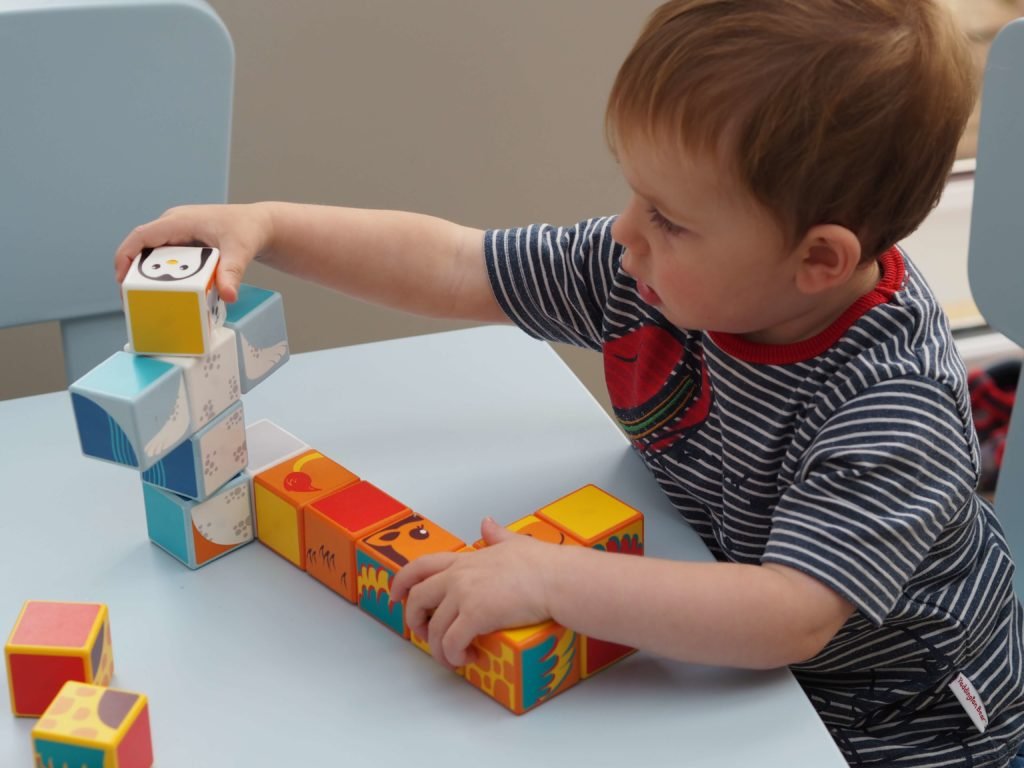 Geomag Magicube Review and Giveaway Competition.
The blocks have well thought out features, like the gently contoured and curved corners. They also feature smooth to the touch, yet textured surfaces – this means they're both easy to grip and pleasant to handle. Baby Savvy delighted in the default baby construction method of building towers and then relentlessly knocking them down by casting the cubes across the room.
He matched up coloured sides occasionally but on the whole treated them as a tower building or wall-making activity. The fact that the cubes flew every few minutes across the room allowed me to notice that whilst the cubes themselves were strong and durable, the surface imagery will scratch easily if used in hard surfaces like tiled floors.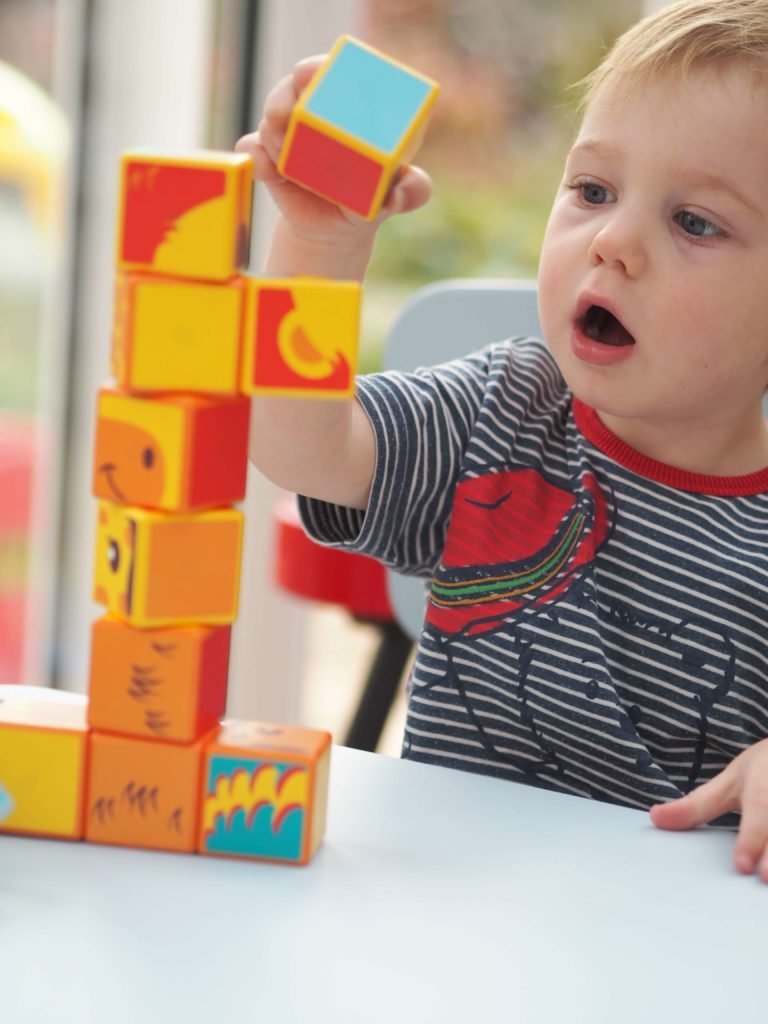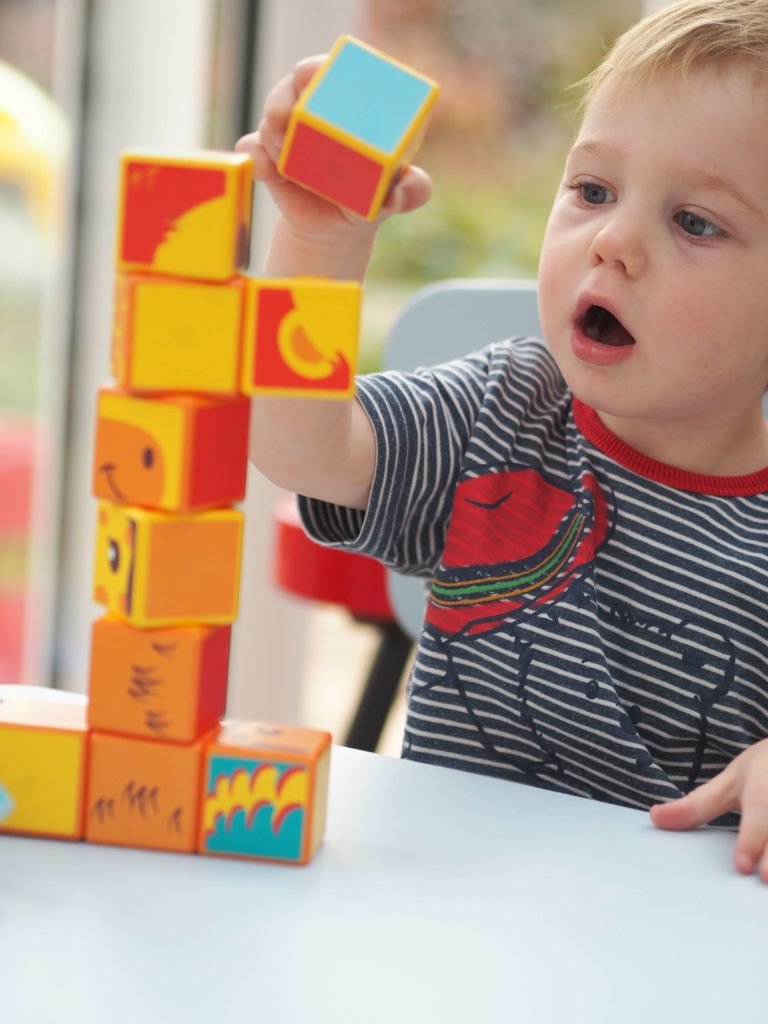 The cubes really came to life when we opened up the second package – a safari themed set. Straight away, with more cubes in play the construction came to life. Little Savvy came over to join the fun and a great mixture of pattern matching, arranging and general building ensued. Each set came with construction "ideas" – think of these like instruction cards. They meant that 4 year old Little Savvy took the lead and modelled the creation to Baby Savvy; highlighting that most toys really come alive when you have a sibling to learn from*.
*or argue with.
Baby Savvy picked it up quickly after then, mainly interested in constructing the seal option from the arctic pack again, and again… and again.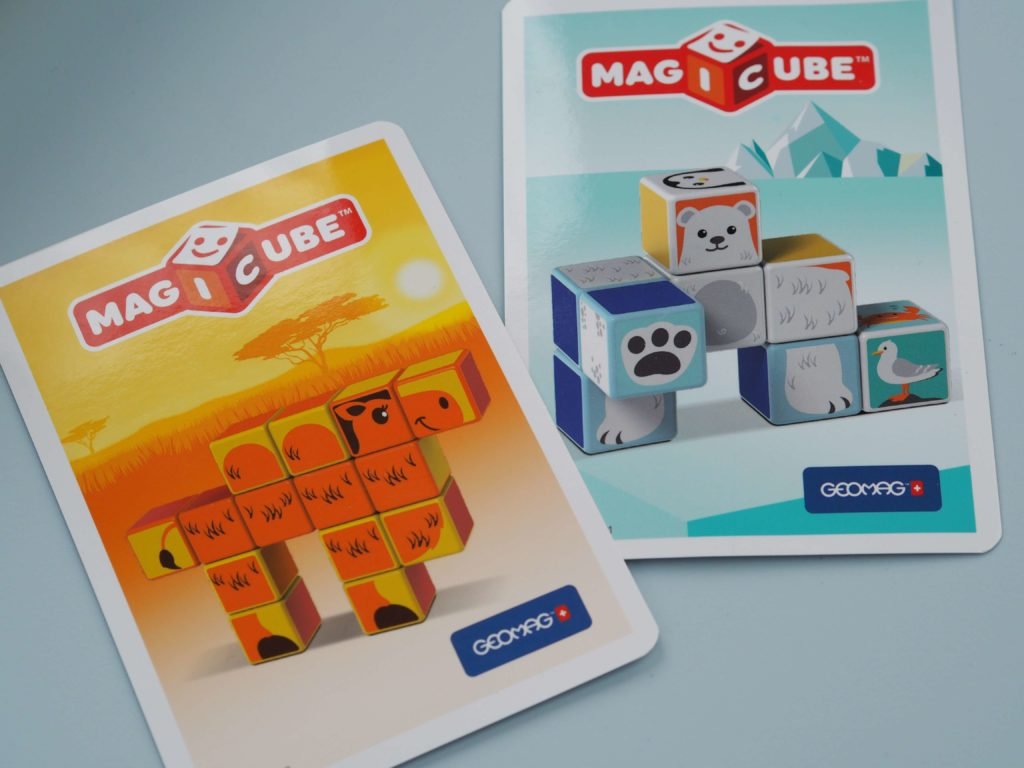 The developmental opportunities with these items stem from their ability to not only offer visual learning and problem-solving, but also STEM opportunities. The science of the magnets is explored and felt via fine and gross motor play, while the magnetic forces occasionally stop a tower falling with toddler approval and amusement entangled. Other aspects like counting, shape, space and colour can also be explored via these simple yet effective block-based toys.
When it comes to longevity it's often hard to tell with toys. Today's £50 toy can always be next year's 50p boot-sale bargain. However, as the sets are all compatible they offer some degree of scope for expansion.
Geomag Magicube Review and Giveaway Competition – Final Thoughts.
So are they worth the price tag? Well at £27 RRP for the 8-Block Polar Animal set and £35 for the 14-Block Safari Set I'm inclined to think Geomag have slightly over shot the mark price wise considering how many cubes you get. However, we've really loved using the cubes and for something so simple Geomag have really manufactured a good opportunity for a myriad of play options. I'd just love to see more blocks per set because whilst I'd be keen to expand our sets, I'm not going to be shelling out £100's to add to the collection.
Would you like the opportunity to try them out for yourself? What better way than to enter our competition to win a brand new RRP £35 Safari Geomag Magicube set provided by Geomag. Simply use the entry form below and don't forget to share this blog post with friends or pre-school groups who may wish to win also.