Celebrate events or just chill with a great value sherry from Aldi.
Sherry. Not something that has often jumped out at me. I've long associated Sherry and fortified wines with elderly relatives, Christmas or trifle. However, the last week has somewhat opened my eyes. A recent trend for reinvention in many areas of products and marketing has lead to a resurgence in the UK for the humble sherry. No longer is Sherry sitting at the back of the drinks cupboard with the Advocaat, now it's dusting itself off and looking for the limelight! So, is sherry cool again?
I'll be the first to confess, I knew very little about the origins of the humble Sherry. I was oblivious to the fact is was so widely enjoyed in Spain – ignorant to the fact in places other than the UK it is enjoyed all year long and matched to meal types. And finally oblivious to the fact the range of fortified wines varied so much.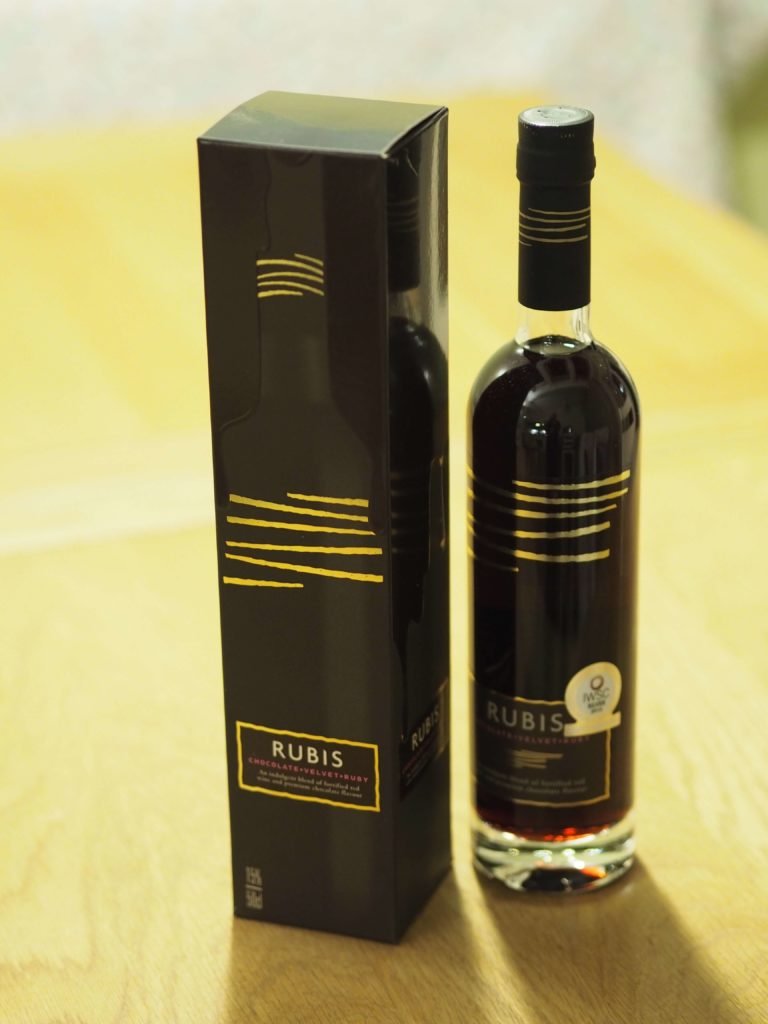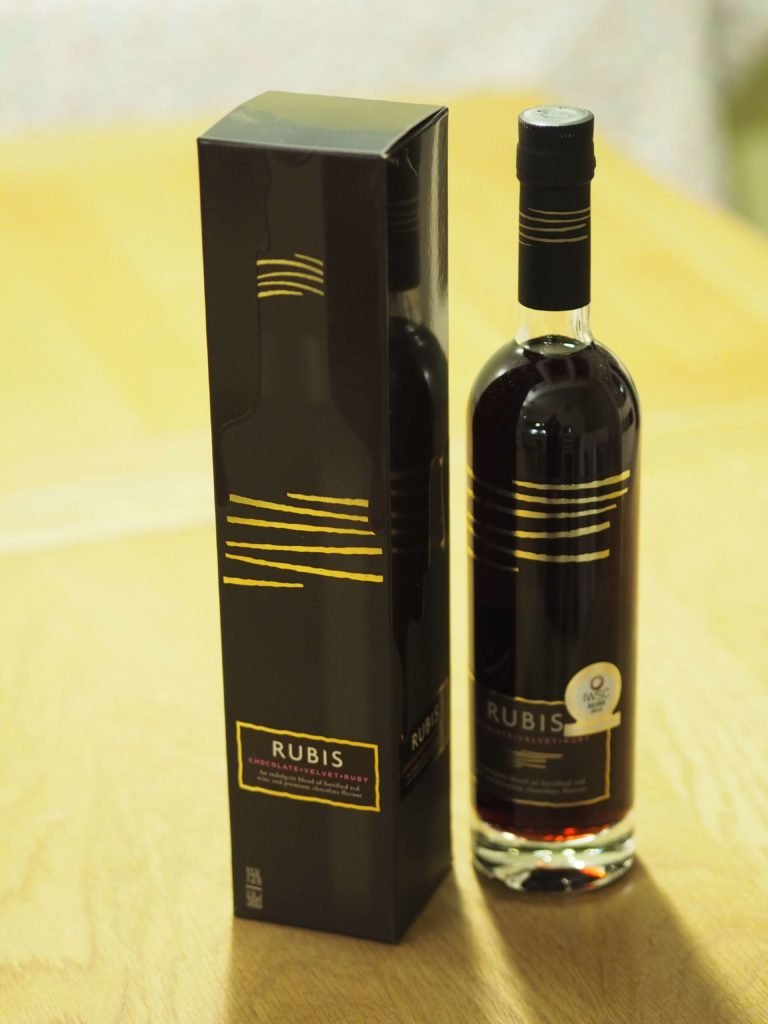 Celebrate events or just chill with a great value sherry from Aldi.
Well, the price tag of trying a decent fortified wine or sherry is no longer a barrier. Offerings this festive season and New Year's from the people at Aldi start at just £5.99 and they've truly opened my eyes. Aldi knew I'd be hosting a few parties over the last few weeks of December, so sent over a selection for myself and guests to try out. We've popped them open to enjoy as aperitifs, main accompaniments and alongside desserts and cheeseboards. Our thoughts on tastes, costs and overall value for money were…
A traditional Sweet Cream Sherry in the form of Exquisite Collection Cream Sherry, £5.99 
This was sampled by guests alongside chocolate cake and traditional Christmas pudding. Perfect alongside a dessert platter this deep coloured delight was fresh with a great aroma but overall a little too sweet for my palate. Note this isn't a failure of the Aldi offering; more commentary on my guests' tastes on the sweetness of a Cream Sherry in general. If the sugary hit of a sweet sherry is your thing, this certainly delivers at £5.99 for 50ml.
You can buy direct from Aldi via their online store.
A dry classic in the form of the Exquisite Collection Amontillado Sherry, £5.99
This was by far the favourite of the four wines sampled from Aldi. It was enjoyed alongside the main roast on Christmas Day but was equally at home in isolation from food too. Enjoy within a wine glass to appreciate the aroma, don't faff about with silly-shaped sherry glasses that do nothing but hinder your enjoyment of a sherry. This rich, dry sherry can be enjoyed all year long, with a New Year's feast, alongside a buffet, or even dare I say while watching Match of the Day.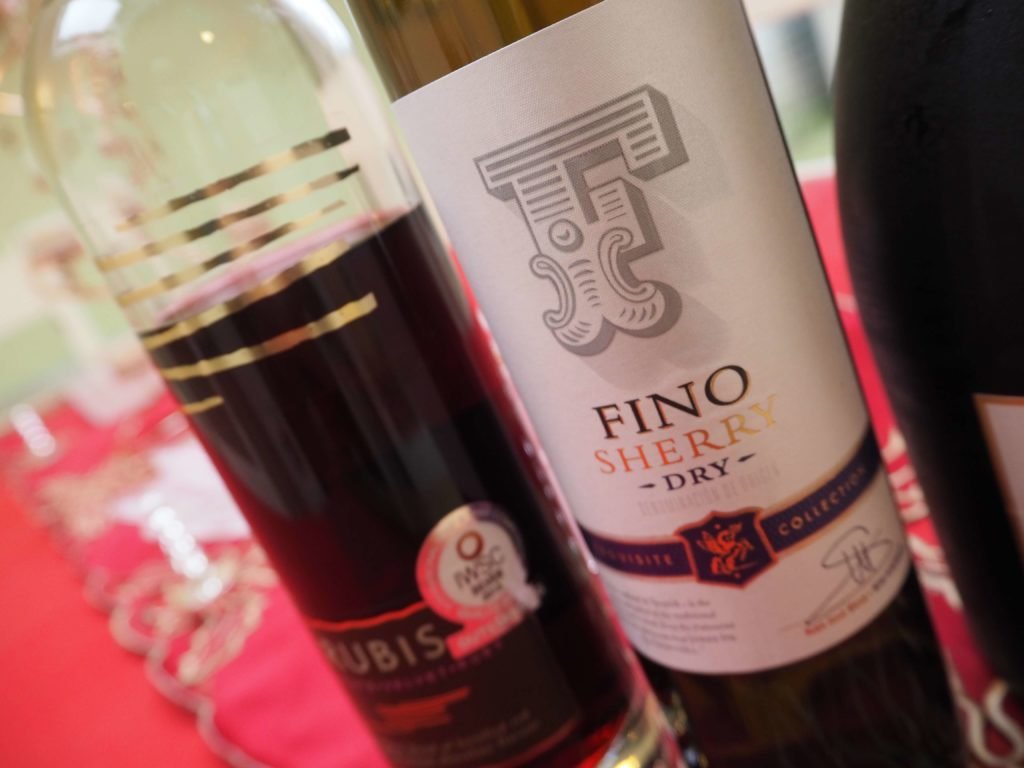 A lesser-known dry Exquisite Collection Fino Sherry, £5.99 
A classic aperitif, this tangy, dry, fresh flavoured sherry is a great match with salty snacks or a buffet. Ideal for enjoying in short servings and perfect alongside a Saturday night film or board game. It's similar to the Amontillado, but with a smoother finish. If you traditionally like a medium-dry wine, this might be for you as a choice over the Amontillado. smooth flavoured.
Finally, the highly recommended and award-winning Rubis Chocolate Wine (usually £9.99 – currently £7.99).
This combines premium chocolate essences with a Tempranillo grape to great effect. We much preferred this to the traditional cream sherry, particularly to drink in isolation from food or to have over ice with a box of chocolates. The bottle and presentation box itself also helps item to be a potentially great choice as a gift for a loved one alongside a romantic gesture – Valentine's Day maybe? Again, at £7.99 currently on the Aldi website (Usually £9.99), now is a great time to start enjoying sherry all year long or maybe try it for the first time at an affordable price thanks to Aldi.

A Sherry is for life, not just for Christmas!
Without a doubt, I will now consider adding a sherry, port or fortified wine to my table when celebrating. Especially at the price, Aldi is offering them at right now. Thing is, I'd likely also enjoy a dry version even if a celebration wasn't on the cards. At 15.2% cheaper* than its nearest competitor on a whole range of products, Aldi has really made this tipple accessible to the masses and no longer is just to be enjoyed by your Nan! Want to enjoy sherry via a traditional trifle? Why not try adding it to our budget-friendly indulgent trifle recipe.
You can buy direct from Aldi via their online store.
If you wish to look further afield for your sherry delights. Why not try sourcing them via Amazon? Amazon has an array of offers, both from their direct stocks and third-party sellers. The ever-popular Harvey's Bristol Cream Sherry is often either cheapest on the Amazon website or from your local supermarket.

NOTE: This is a collaborative post with Aldi.