With the end of the financial release year and a plethora of games now on offer, April sees the best time to start seeking out some really decent PS4 prices. There's a great number of hot UK deals on ps4 games, ps4 bundles and standalone ps4 console offers. The high "newly-released" prices of the ps4 console have now abated. This means there are some decent ways to either get your mitts on a cheap ps4 deal in the UK. Better still, there are even ways to cash in on the high demand by selling your unwanted ps4.
Hot UK Deals for PS4 and PS4 Slim
The newer PS4 Slim launched a few years back. Whilst it wasn't originally bundled with games it's starting to be bundled up due to the fatter and noisier original PS4 ceasing production. Originally, it was anywhere up to £300+ for the 1TB PS4 Slim version – and that's just the console.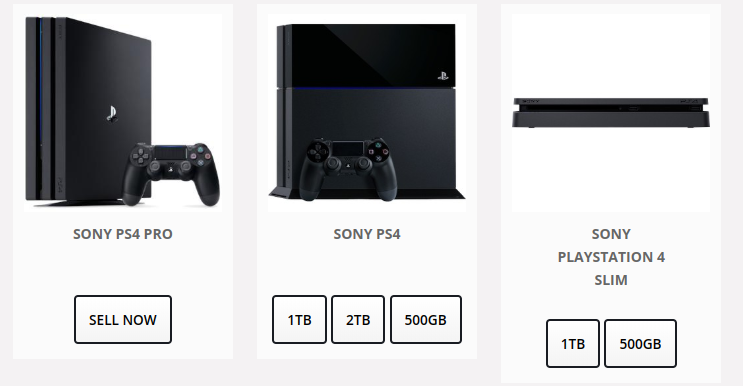 Hot UK Deals PS4 Slim (prices on 4th April 2019):
£249 UK PS4 SLIM DEAL – Red Dead Redemption 2 Bundle – Currys/PC world.
£249 UK PS4 SLIM DEAL – Fifa 19 Bundle (plus free 2 year warranty) – John Lewis.
£248 UK PS4 SLIM DEAL – Red Dead Redemption 2 Bundle – Amazon (stock levels low).
Hot UK Deals for PS4 1TB
The best price for the 1TB version of the PS4 SLim tends to be either ao.com currently £299, or their eBay outlet store which occasionally has sub £200 deals in small quantities.
Best UK PS4 Resale Prices
Whilst eBay and Gumtree may provide you with the highest earnings to sell your console, consider other places. MusicMagpie has offered the best price on the last 3 checks I've done. Currently, a secondhand "good" PS4 console resells at £134 with MusicMagpie.
To find the best UK deals on PS4 and PS4 slim, it's well worth keeping an eye on the other big UK deal sites and forums such as HUKD and MSE