Meal Delivery Review: Balance your budget in the new year while starting afresh with nutrition.
Meal delivery services are popping up all over the place at the moment. Whether it's taste kits, veg boxes, or full-blown planned meal services. These meal delivery services vary wildly in quality, taste, service and cost. Therefore, establishing the value for money can be hard to judge.
A recent addition to the gourmet meal delivery niche is the company, Eat Zest. They offer freshly prepared gourmet meals designed to support three different diet plans for the end user.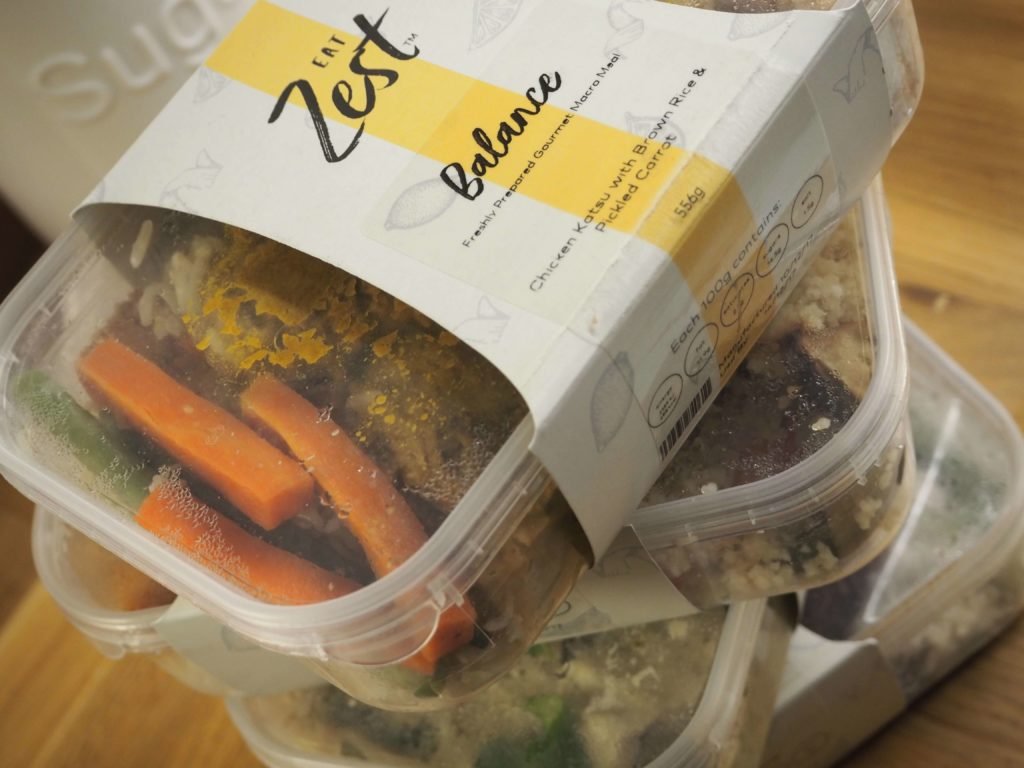 Meal Delivery Review: What are the pros of Eat Zest?
Eat Zest sent us over a box of meals to review in order to allow us to see if they delivered on tasty, nutritional budget-friendly meals. Their website claims that the meals are all nutritionally balanced, high protein, calorie controlled, and free of added oils, sugars and preservatives. They are also cooked in rapeseed oil to reduce the saturated fat levels.
The three different meal plan options are great for tailoring food and meals to your New Year's resolutions…
The low carb, low fat "Burn" package is perfect for those wishing to shed a few pounds carefully with a New Year Diet. The "Balance" plan from Eat Zest, however, aims to maintain weight while providing high-quality carbs and protein to fuel training or a busy lifestyle. The final package offering comes in the form of the "Bulk" option, jam-packed full of high protein and high carb ingredients.
Whichever option you go for you'll get the same recipe options to pick from, but the ingredients are adjusted and tailored to your chosen package.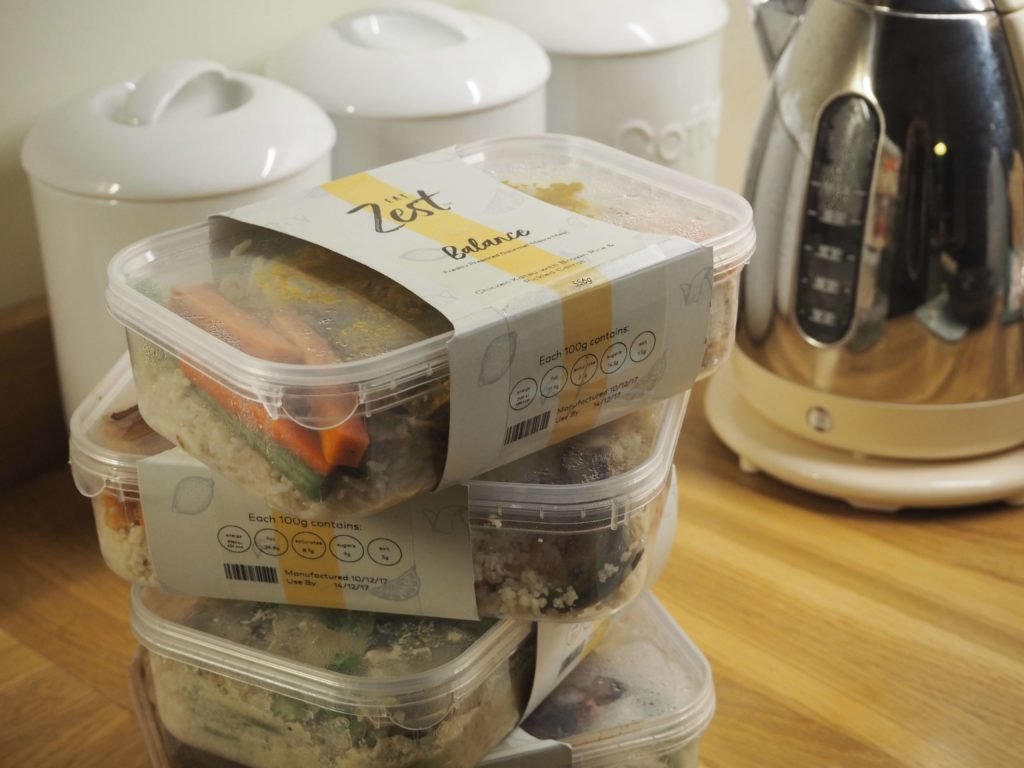 Meal Delivery Review: How do Eat Zest meals taste and how much do they cost?
We opted to trial the mid-package, the "Balance" option. With 10 meals costing an increasing amount from the Burn package at £43.99 through to £51.99 for the 10 meal "Bulk" option, you're looking at £4-£5 per meal. You can decrease the cost per meal further by choosing the 15 meal option, or trial the service on their 7 meal package, which works out slightly more expensive (per meal). Read on below for your chance to win a 7 meal bundle from Eat Zest to try yourself!
Eat Zest use at present DPD for delivery, not my preferred delivery company from past experiences, but nevertheless, the items arrived quickly on this occasion. The packaging the meals arrived in looked suitably professional and practical with easy to remove labelled sleeves that contained all the nutritional information needed. All meals had a few days date on them but can be frozen to use at your own pace.
We used a few meals from fresh and a few after freezing to see if the freezing process had an impact on the taste and appeal of the meals. The 10 meals we tried from the "Balance" package were:
2 x Chicken Katsu with Sticky Rice & Pickled Carrot (Balance)
Thai Green Chicken Curry with Brown Rice (Balance)
Handmade Sicilian Meatballs with Corn Penne Pasta & Grated Cheddar (Balance)
Beef & Black Bean Stir-fry (Balance)
Jamaican Jerk Chicken with Rice & Peas (Balance)
2 x Tennessee BBQ Pulled Pork with Sweet Potato Wedges and Rainbow Slaw (Balance)
Tandoori White Fish with Spicy Sweet Potato Mash & Chunky Fresh Tomato Salsa (Balance)
Chargrilled Peppers & Goats Cheese with Couscous & Butternut Squash (Balance)
We froze one of the Pulled Pork meals and one of the Chicken Katsu meals to compare to the "same" non-frozen version.
We were able to sample the meals over a week or so and found that the particular highlights were the Pulled Pork and Jerk Chicken meals. These two meals in particular not only looked appealing before and after heating but also packed good levels of flavour alongside the healthy nutrients they included. Achieving flavoursome meals whilst monitoring the levels of less preferred additions is never going to be easy, but on the whole Eat Zest have managed the feat.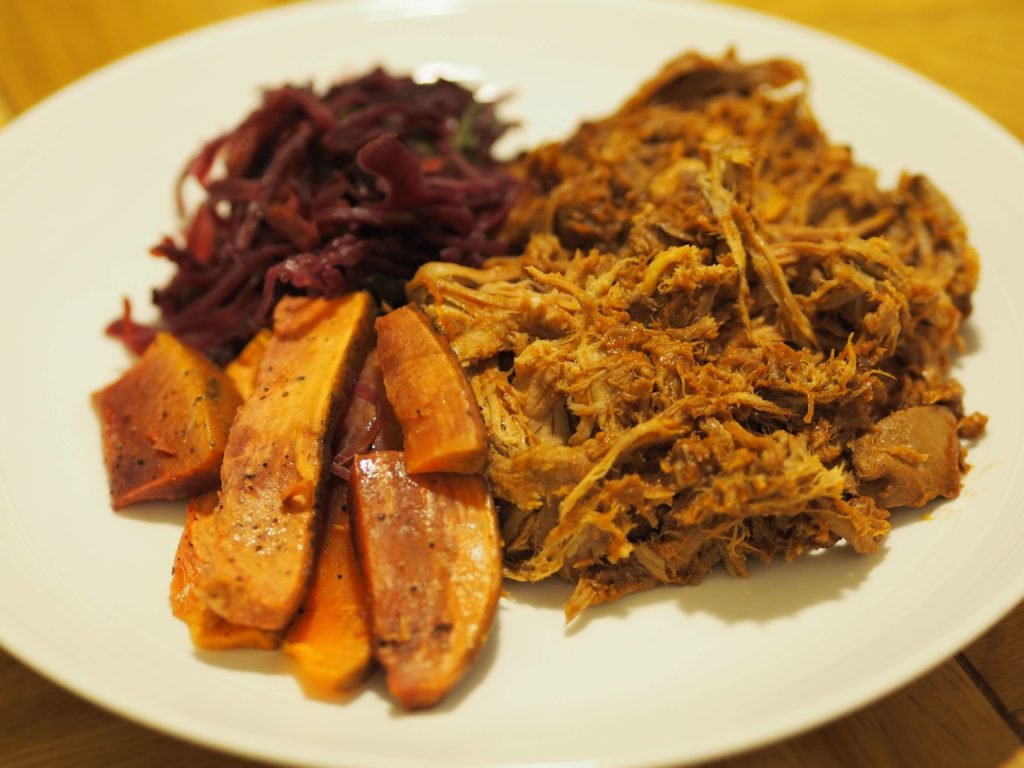 That being said, the Meatball dish and Thai Green Curry could have had more flavour for our personal liking, but the meals were still perfectly palatable. For the price, I would suggest these meals would be of most use to those with busy lifestyles looking to have meals ready to go at a reasonable price. Whether enjoyed as a quick lunch in a city commute lifestyle or even as a stable means to healthy meals for run-ragged parents, Eat Zest is definitely worth a try. Oh, and factor in that they have a "refer a friend" style scheme too so you can get credit for introducing others to the service, again adding value.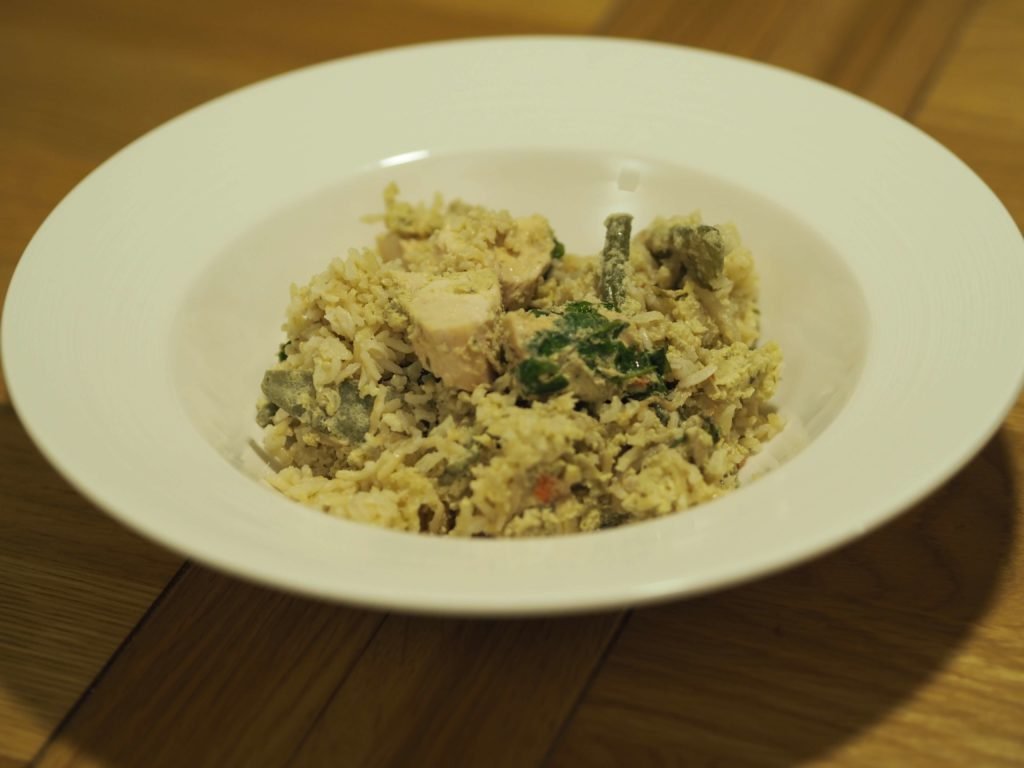 You can try the meals yourself in two ways… Via our exclusive 10% off code "SAVVYDAD10" which you can redeem on the Eat Zest gourmet meal website. Alternatively, why not enter our competition below to win your very own 7 meal supply from Eat Zest.
Meal Delivery Review: Win your very own 7 Meal Gourmet Hamper
Eat Zest are giving one of our lucky readers the chance to win their very own week's worth of meals by giving away one of their 7 Meal hampers. To be in the running just use the form below and don't forget to let us know your experiences good or bad for this and other meal delivery services in the comments section below.
COMPETITION NOW CLOSED.
NOTE: This is a collaborative post and winners' details will be passed on to Eat Zest to arrange the prize directly with the winner.