It's the middle of the Summer and time for a quick app round-up. A reminder of some of the best cashback apps and money-making websites still useful in the UK.
Cashback with the Shopmium App
Shopmium, in my personal opinion, has to be one of the best cashback apps out there for UK supermarket users. By using the Shopmium App users can get free or heavily-reduced items from an array of outlets. The Shopmium app often includes many "new to market" products. This gives users of the app the chance to try them out at little cost. The Shopmium app is reliable and frequently updated. It also has one of the best referral schemes in the UK, offering an easy £3 reward per friend you refer.
Right now on the via the Shopmium app you refer friends for £3 reward credit to spend on groceries. Also, those friends themselves can get a freebie. I have had this app constantly in use and netted just over £160 of referrals to make even more groceries free.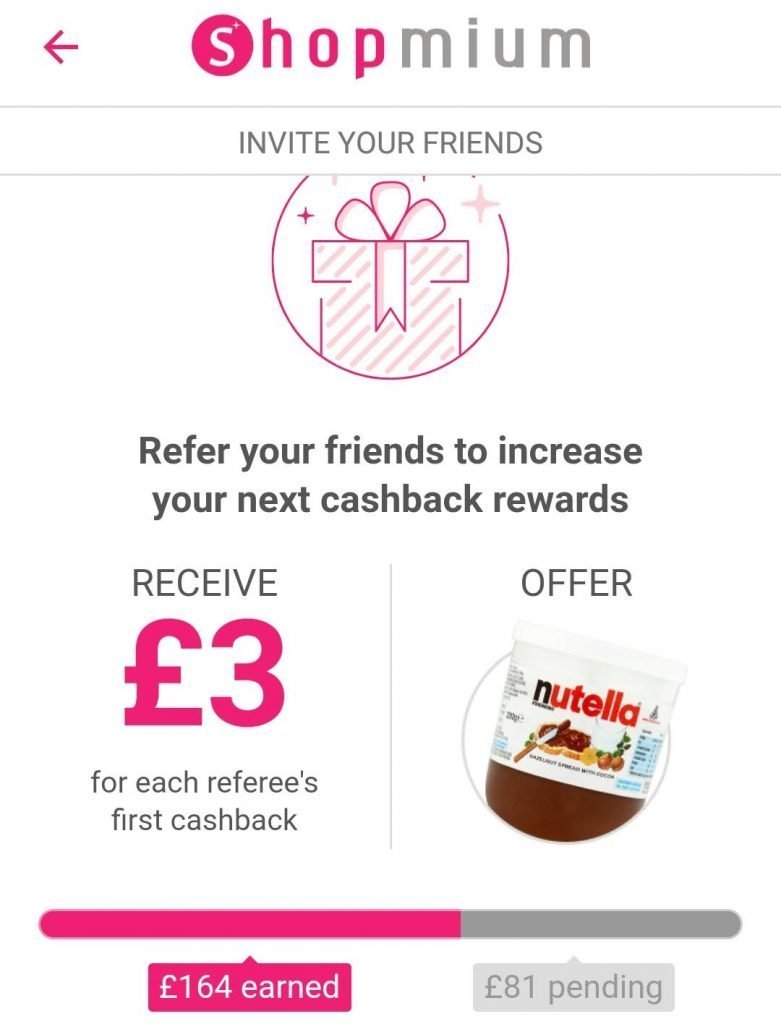 Check out the freebies via cashback with CheckoutSmart
CheckoutSmart is a fantastic app, just like Shopmium, except the offers are not quite as brilliant. That being said the Checkoutsmart team still offer up the occasional freebie and if you're into "wombling" receipts. When wombling, you can manually add other's purchases should you wish. Checkoutsmart works on the basis of buying a listed product during a set promotional period, then scanning the receipt and product to have cashback added to your account. Note that there's a minimum amount you need to "cash-out" earnings to avoid losing 5% off your earnings (currently £19.99). Also, make sure to scan receipts in the Checkoutsmart app as soon as possible after purchase to avoid an offer vanishing from the app before you've requested cashback.
Shop and scan receipts with Shopprize UK
Shopprize UK: This is a very simple app that allows you to scan all sorts of receipts in, not just groceries, in order to claim rewards. Each receipt is worth 100 virtual coins which you can use to bid on prize raffles or save to cash out as Amazon Credit. If you scan most shopping receipts, including those you find on the ground you'll get Amazon gift cards every few weeks as payouts. Sign up to get started with 200 free credits today, well worth a try.
Make the most of cash back with TopCashback
TopCashback is a well-established cashback site just like Quidco. Most of you reading this article will already have an account with them but if you're unsure head on over to the Topcashback login page or the Quidco Login page to see if you've forgotten your login details.
Topcashback regularly offers great sign up incentives such as "use a Topcashback Amazon sign up page and get £20 cashback on your first Topcashback Amazon purchase". Compared to Quidco, I've found Topcashback more speed on validating cashback but then I have had a Quidco account since the early days when there were likely still ironing out the problems. One thing to remember with Quidco and Topcashback is the cashback is never guaranteed. This means often a long wait for approvals in cashback for car insurance, holidays and services etc. You can read more about the perks of Quidco and similar cashback sites in my other articles.
Additional 5 minute money making read? Find out about why it's worth looking at how to get £28 free cashback on TopCashback sign up offers.
Make money between shopping with the Job Spotter App
The Job Spotter App is my favourite app of the moment. It's like Pokemon Go that pays you! Basically, this app pays you to be a mobile jobcentre. You earn Amazon credit, quite quickly and easily, by scanning jobs for an online jobcentre. You snap a photo of window adverts, another picture of the storefront and boom! You're in credit.
I tried looking for jobs near me around Norwich and in one meander across the city I'd made over £4 in credit for very little effort. Do this with a pal and you'll soon be rushing to snap the job adverts first and "catch 'em all". Interestingly I've found I can also snap photos for jobs near me straight off recruitment agency boards near independent jobcentre.
If you only try one new app this week it should be the fab Job Spotter App which will help you make money from the wasted time between shops.
Use Boom25 to inflate your cashback to 100%
Boom25 is a relatively unknown cashback site and app that uses a unique approach. They give every 25th customer to shop via their app 100% off their purchase back. Yes, the whole lot. It doesn't matter whether it is a £10 gift card you bought or a £4000 holiday, every 25th customer wins their whole checkout amount back with Boom25!
Other savvy tips… Fancy getting ahead in the sales? Read my guide to when the Next sale is and how to beat the VIP sale slots!