As a busy professional and father of two I have very little time to spare when it comes to personal grooming. That is to say, just to confirm, that the grooming does happen, it just has to happen at a rate of knots! When it comes to shaving, I've long been guilty of defaulting to the cheap-and-not-so-cheerful disposable plastic razors that, when I actually think about it, do a pretty shocking job and are absolutely horrendous for our environment. Rather than get a close shave on one pass, I'm ending up wasting time going over and over the same spot to try and get that close shave and then chuck more of them to landfill at a time where my family and I are trying our best to be as eco-aware as possible.
Making Sustainable Changes
So, in the spirit of making these sustainable changes to our home and lifestyle, I looked to find companies that could offer quality at a competitive price (you know me, dear reader!). I needed a shaving product to compliment my rechargeable electric shaver, which I use for quick head grooming and stubble, and to replace my plastic blades for a closer shave that the rechargeable share can't handle.
I stumbled across a few new brands including The Personal Barber Shaving Club. They deliver a range of shaving and skincare products straight to your door and with the convenience of a shaving subscription service too if desired and was impressed from the outset with their approach to shaving and their awareness of its environmental impact.
Their Discovery Box has everything the hairy individual could need to start their journey – it includes a signature safety razor (with 10 replacement blades) and shaving brush, shaving cream and styptics (essentially more hygienic versions of the little square of loo roll we all use when that shave does get a bit too close!) After this first box, the subscription starts and can be scheduled for either a 6-week delivery or a 12-week delivery.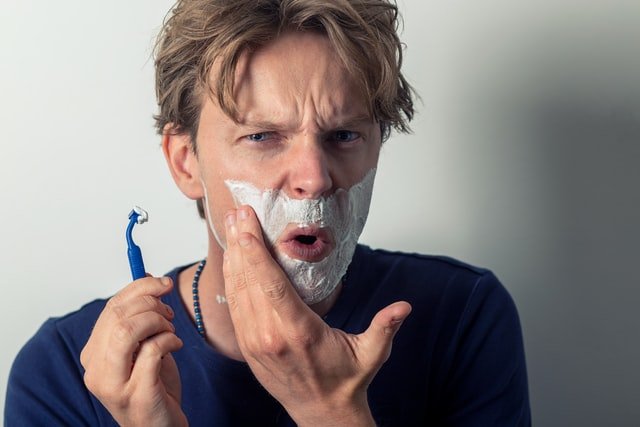 In the subsequent boxes, there will be another set of replacement blades and a new scented shaving soap/cream, along with two full-size grooming products to keep the morning shave interesting – these could be pre-shave oils, aftershave balms, solid colognes or similar. The combined value of the products in the starter kit and the subsequent subscription boxes ranges from £35-£45 but customers only pay £24.95 which is great value. If you're not keen to subscribe straight away, then The Personal Barber Shaving Club also has an online store where you can buy individual products.
The products offered really feel like a little bit of luxury for a reasonable price, particularly if you go for the starter kit and what's more, you'll be doing your bit for the environment too. If you're thinking of making the switch then check them out for a professional-looking set-up with an easy to navigate website and shaving subscription service. I'll continue switching out my grooming products over the next year as there are many other sustainable gems in this arena, including laser hair removal for men for those with other hair-related needs.