UppaBaby Cruz – Why would I consider a premium brand?
I've often had conversations in passing about value for money. Considering I'm known for trying to save spending money wherever I can, it often surprises people to hear me recommend paying for more expensive brands like UppaBaby.
Certain circumstances in my view represent "good value" for a higher money outlay. This could be paying more for convenience of an easy hotel close to facilities when travelling with young children. It could be paying extra for something that has dividends in payback, such as guarantees or loyalty clubs. I'm also a fan of local corner shops and convenience stores; not for your weekly shop, but for those last minute essentials where you'd pay more in petrol travelling to a supermarket for a cheaper price.
With all the aforementioned reasons, I was in the market for sourcing a new stroller to carry our 1 year old Baby Savvy through toddlerdom. It had to be light, reliably sturdy, have an option for a "buggy board" adaptor (one of my pay extra essentials for Little Savvy who's 3) and also be easy to fold/manoeuvre. Finally, it had to condense into a reasonably small form for storage in a small Toyata Yaris boot.
So what is good value for money in a stroller?
Previously, we had invested in a Babystyle Oyster Stroller. It lasted Little Savvy from birth via adaptors for a Britax SHR II Car Seat, right through to the current day. It's now being retired via ebay, as it's served it's purpose in terms of surviving two young children. Subsequently, we were in the market for a lighter stroller with the features mentioned earlier to see out the next few years for our youngest.
With Baby Savvy now moving on to a group 1 carseat, we no longer needed adaptors and carrier-style carseats. So out of the car came the isofix base, and Baby Savvy was suddenly the proud owner of his older brother's Brtiax SafeFix Plus. His brother has moved onto a Britax Romer KIDFIX XP SICT, which I'll be reviewing in a blog article too soon.
The car seat move around, as mentioned, meant the stroller was now longer needed to support a "carrier", just to be used as an easy stroller.
Both children were overjoyed by the large box arriving from the delightful people at UppaBaby. We'd opted for the UppaBaby Cruz, the slimmest version of their current range.  It was easy to assemble with wheels clipping straight into place and all buttons and operations being obvious without any real need to consult the manual.
We'd looked at various prams and strollers and taken advantage of our local John Lewis store to test out the way they manoeuvre and how they fitted into a small Toyota Yaris boot space. The staff at the Norwich John Lewis store were amazing, helping us wheel out and try numerous options on slopes, through lifts and even up stairs (because you will encounter them).
The BabyStyle Oyster we had fitted by putting the pram seat beside the pram frame in the boot. However, with this new UppaBaby Cruz we didn't need to detach. It laid neatly on it's side, leaving a good space behind for shopping bags etc. One thing to note is that the pram seat has to be in it's forward facing position to fold flat. That is no big concession considering the ease of switching facing with this model, plus the stroller board we additionally got folds neatly inside also without the need for removal.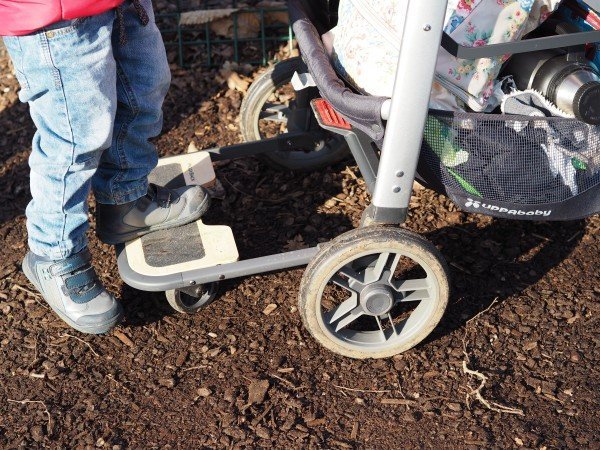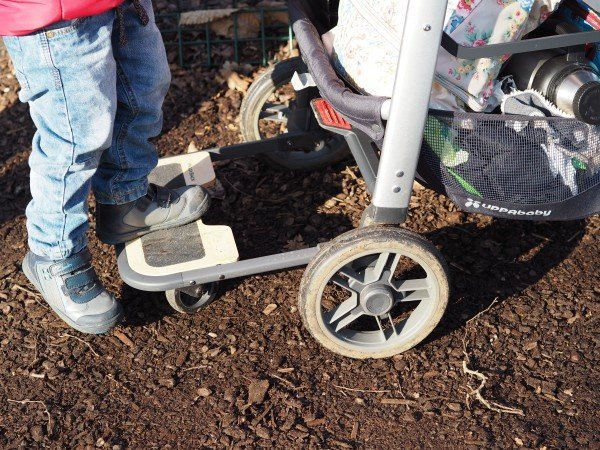 Manoeuvring the UppaBaby Cruz is a dream! It's smooth and flowing wheel system glides on most surfaces and even copes with simple off-road use. If you're thinking of more extreme surfaces, like very muddy fields, the UppaBaby Vista with wider wheels might be a consideration for you. For our slimline setup the UppaBaby Cruz was perfect though. Even after muddy tracks we were still on the go, with the UppaBaby Cruz wheels being kept free of debris via the close wheel arches. This mean we could just scrape the mud off at the end easily.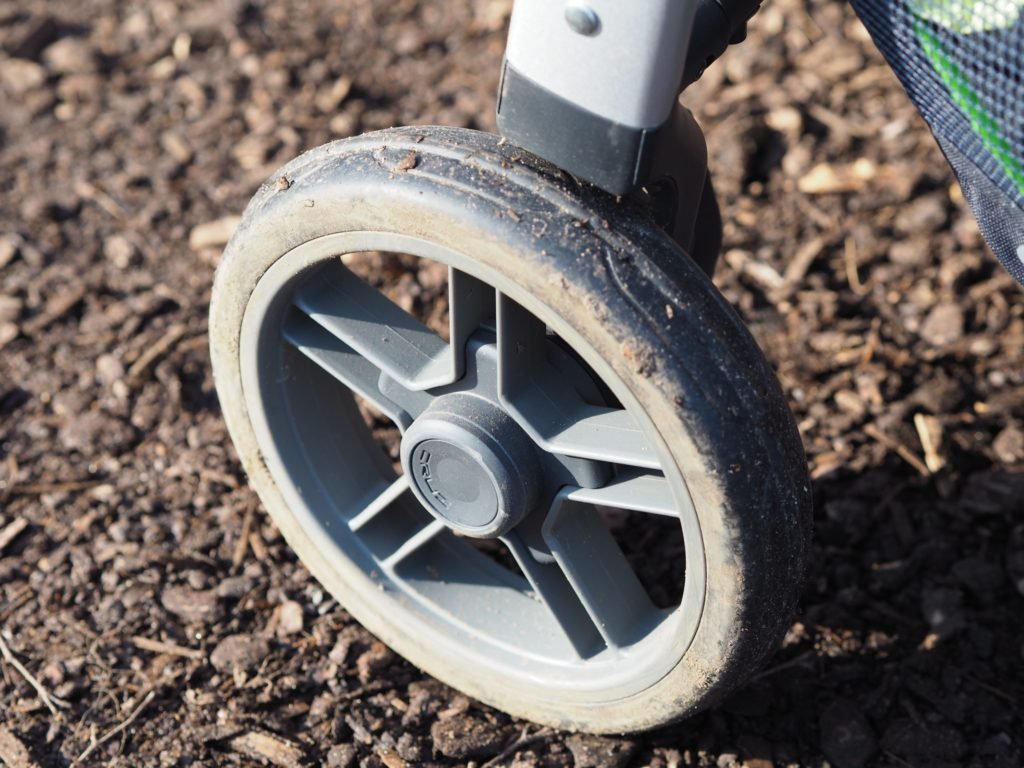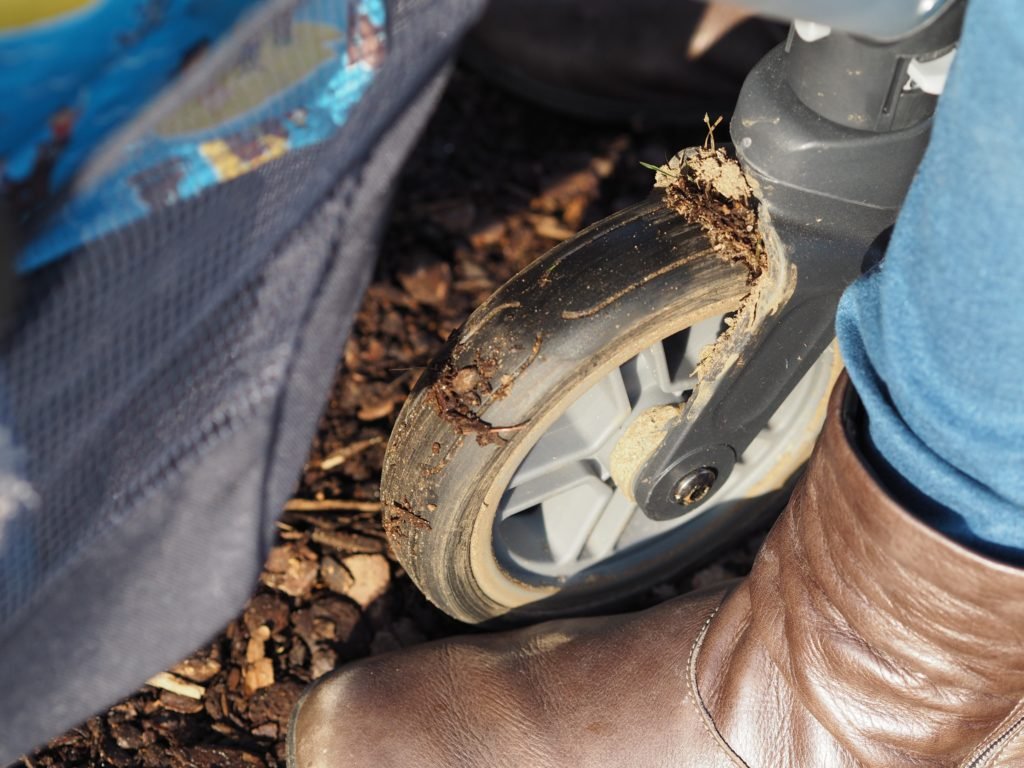 The UppaBaby PiggyBack stroller board was an "additional" extra, again at a premium, but it does exactly what we needed to allow Little Savvy the chance to rest legs on longer walks. A small profile and easy release system meant it was always on hand for easy access. Also,  as the storage space under the stroller is so immense, you could still access the contents when the board was up.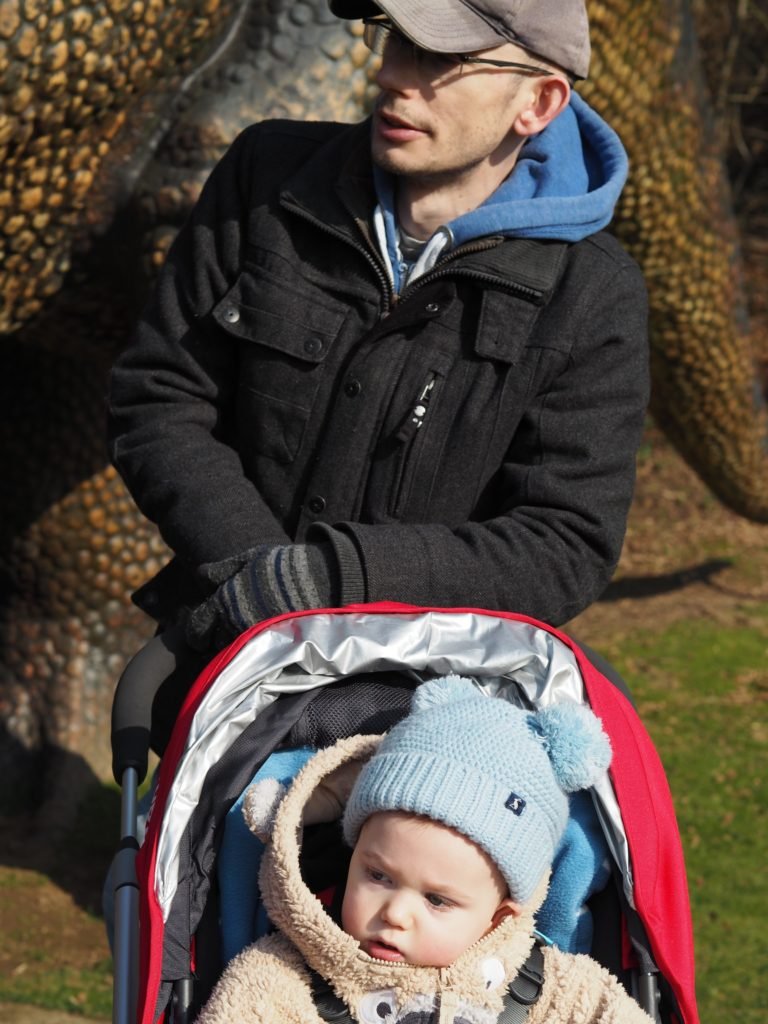 Does the UppaBaby Cruz Stroller give "good value" for my cash outlay?
This is where I reemphasise the "good value" I mentioned at the beginning of this article. Something that makes my life easier and more efficient, even if it financially costs more, is still a sound investment from my point of view. Most parents can appreciate how much time there is to get things done in a day, so this more expensive buggy was a trade off between "cost" and "life-value".
The UppaBaby Cruz was perfect for our purposes and I'd highly recommend trying one out to see at your local retailers. Try before you buy, but I'd suggest your local John Lewis as a good place to start.
At the time of review the UppaBaby Cruz varied in price between £400 and £549. We sourced ours at £459 via a clearance colour option. You can find the UppaBaby Cruz range and it's features here.
Disclosure: All views in this article are my own and impartial.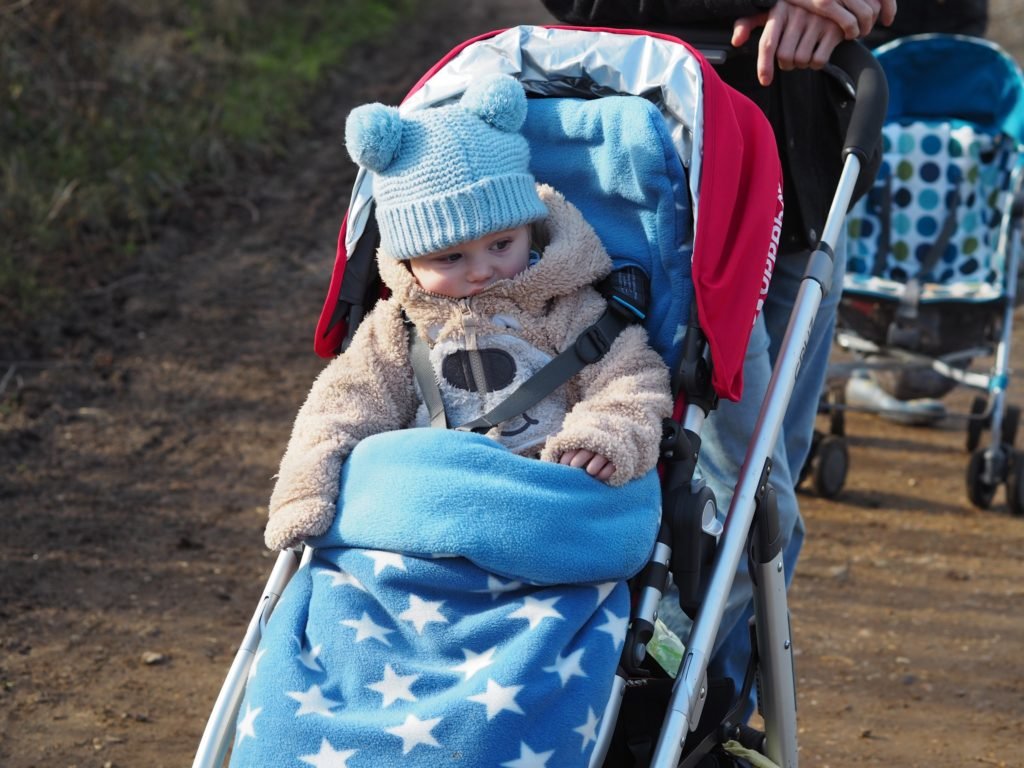 Why not check out some of my other reviews to make a parent's life easier, like the excellent Gro Clock Sleep Trainer from The Gro Company or the UGrow Sleep monitor from Philips