There's no denying that this pandemic lark has really got in the way both socialising and commercial shopping this year. The pandemic has even had an effect of the giants in the marketplace with Amazon Prime Day date being pushed back to October in 2020. Merchants, suppliers and wholesalers know that there will be increased online demand this Christmas, so it's even more important to get the Black Friday deals out early this year. So, when is Black Friday 2020 in the UK and how can I make the most of the sales deals and offers available?
Well, I've tried to help you out a little bit by highlighting some of the key dates for Black Friday in 2020 and selecting some of the online stores that I think will be offering brilliant deals and offers this year. It should be noted that I'm expecting more online stores to offer multiple days of Black Friday deals in order to aid the process of shipping in a year where there could be postal delays. In 2020, more than ever, it really may pay to get your Christmas shopping done early. It's worth keeping in mind stores like Aldi in the run up to Christmas that are offering regular Aldi Specialbuy events great for picking up DIY presents and gifts.
When is Black Friday 2020 in the UK?
most online retailers are basing their sales plans around the 27th of November 2020. Not every retailer will approach the Black Friday sales with the same tactics this year. Large amounts of retailers offering additional click and collect slots in order to keep customers safe and ease the burden on the postal system.
Black Friday and Cyber Monday sales were already predicted to increase year on year in the UK regardless of the recent pandemic. But the severe drop in footfall within physical shops has meant that even more pressure will be placed on online sales performance in order for companies to survive this year. This does mean there should some cracking competitive deals for the customers in 2020 as retailers battle it out for your custom.
Whether you're after the latest Shark upright vacuum, Airpods, Laptop deals, the New PS5, an Xbox Series X or you're simply updating your wardrobe –  you should be spoilt for choice using some of the retailers and Black Friday deals mentioned below. You may be surprised exactly how many different retailers offer Black Friday discounts, it's even worth checking out the latest offers on domestic heating oil before those winter temperatures kick in.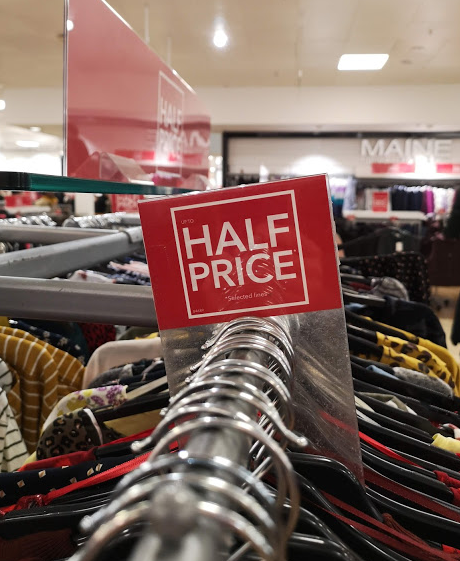 What are the top 2020 sales and dates in the UK for Black Friday?
I'll keep this list updated so it's worth bookmarking this page to come back to. Some retailers are already opening their Christmas sales, well ahead of the November 27th 2020 date associated with black Friday in the UK.

Shark Vacuum and Ninja Kitchen Black Friday Deals
The lovely people that run Shark Clean and Ninja not only provide great quality items like the Shark Hz500UK vacuum that reviews well. They also offer some absolutely crack deals during their special events. This Black Friday sees some fabulous sales and deals from on both Shark branded vacuums and steam mops, as well as Ninja kitchen items.
So.. What are the best Black Friday deals from Shark Clean UK and Ninja?
The UK's best-selling vacuum cleaner brand, Shark, is set to offer four Limited Edition products at amazing prices in an incredible Black Friday Event.
Available exclusively from Shark's website, the deluxe Black Friday collection includes a powerful corded upright vacuum cleaner, flexible cordless stick vacuum cleaner, signature steam mop and cordless handheld vacuum – all featuring a sleek, stylish carbon black finish and packed with the brand's innovative cleaning technologies.
The Shark Black Friday Event takes place from 18th November to 1st December 2020. Offers available while stocks last.
All Shark Black Friday offers will be live via this link from midnight Wednesday the 18th November
Top Offers Include:
Save up to £150 on Shark's Exclusive Black Friday Range
Limited Edition Shark Black Friday Vacuum Cleaners with Free Accessories and up to £150 off!
Get a Limited Edition Shark Vacuum Cleaner this Black Friday – Available Whilst Stocks Last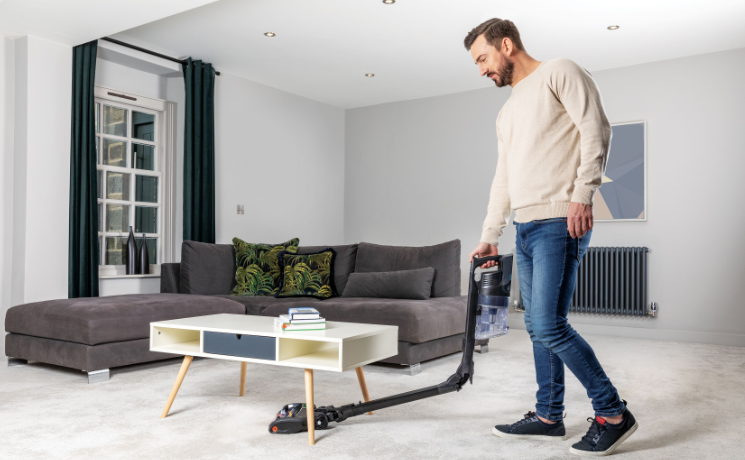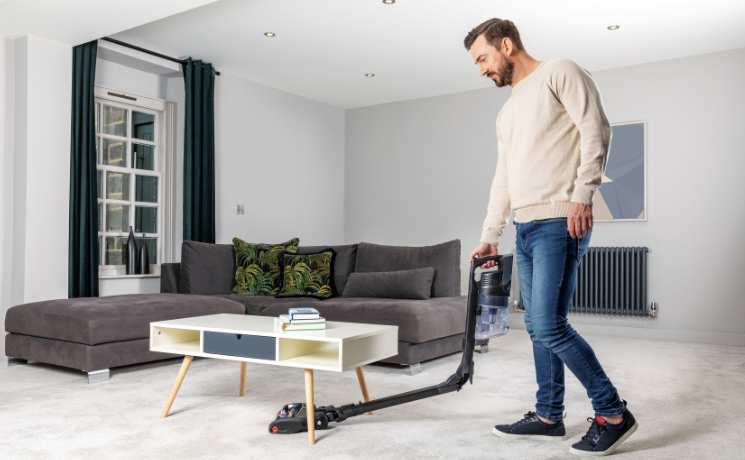 Ninja Kitchen, the sister company to Shark Clean, is also offering up some great deals this Black Friday. Inspiring kitchen appliances brand Ninja is set to offer two Limited Edition products in an unmissable Black Friday Event. Customers will have the chance to purchase some of the brand's most exciting cooking appliances in an exclusive colour, with free accessories and up to 25% off.
Available exclusively from Ninja's website, the deluxe Black Friday collection features two of Ninja's must-have cooking appliances:
The Ninja® Foodi® Health Grill & Air Fryer AG301UKDB and the Ninja® Foodi® MAX 9-in-1 Multi-Cooker 7.5L OP500UKDB.
The Ninja Black Friday Event takes place from 18th November to 1st December 2020. Offers available while stocks last.


More great Black Friday 2020 sales and deals
Boost your Black Friday 2020 saving further with top cashback sites.
Don't forget to maximize your savings but using cashback sites like Boom25, Quidco and TopCashback. There's also a number of useful deal sites like HotUKDeals, MSE, and Latest Deals that will have additional tips and offers.