More and more TV and broadband deals are aimed at getting new customers these days, rather than retaining existing customers with offers. Sky TV and broadband offers and deals seem to be similar with great deals on offer to new customers looking for bundles and packages but not for existing customers. So, how can consumers take this up with customer services to negotiate Sky deals for existing customers in the UK? I've listed some tips below so readers can put their feet up with a nice glass of the best supermarket wine they have and calmly negotiate their deal that includes Sky.
Why Should You Become A Sky TV Customer?

Despite the wide range of options available in the market, Sky TV has been a popular choice for consumers in the United Kingdom. It offers various packages based on the needs of consumers. For example, if you want in-depth sports coverage or the latest cinema releases, Sky TV can provide you access to these types of media content.

You can also customise your package based on how much content you want. If you're a sports fan, you may add the BT Sport channel to your existing plan, giving you access to FA Cup games that you may be unable to watch without a subscription.
If you have children, channels such as Boomerang, Cartoon Network, BabyTV, and Nickelodeon can be added to your plan without spending too much money. However, if you want to be a Sky TV customer, you may need a smart TV with a Sky Q box and a satellite box to get the most out of your chosen package.

How to get Sky Deals for existing customers.
This short guide below sets out a number of techniques and tips you can try with customer services in order to get the best existing deals bundles and packages for sky tv and broadband in the UK. Remember, whenever you talk to customer services, be polite, and do a little research beforehand. This will give you more power to sit back and let them give you value for money on the phone when negotiating a better deal, offer, package or bundle for Sky TV or broadband.
NOTE: Above all, it's important to Login to your Sky TV and broadband account and to check your package, bundles and add-ons in use. You may also find additional offers and deals unique to your account there which may already be of interest. Check your Sky TV login first.
On the other hand, there are also other ways that can help you get the best deals for your Sky TV package. For example, many coupon websites offer Sky deals and coupons to make the most out of your Sky TV-watching experience. If you're not familiar with these sites, you may browse through the internet and obtain a list of prospects to choose from. Once you find the right coupon website, you can start exploring the latest verified Sky discounts and deals.

The "Downgrade" channel technique for existing customers.
Take stock of the television channels you have been using with Sky. Where a large number of channels have not been used during your contract, let customer services know that they weren't needed. These didn't add value to your Sky TV package even though you are paying for them. Therefore, use this as a reason to negotiate your existing customer bundle cost. You never know, but by doing this you might get additional content thrown in. This might be included in your current price bundle. It could include features such as Netflix or Disney Plus bundles. It's worth noting that Sky, in general, is not cheap. You could look into accessing the content you wish to stream "on demand" via NOW tv deals and offers.
Are there alternatives to Sky TV if customer services can't give a better deal?
There are a number of alternatives to Sky such as those below. They all have their pros and cons and individual prices to explore. Similar to deals that include Sky, they also have offers for new and existing customers. If you're an existing customer of the providers below, log in to your account to see deals.
BT TV – Offers a range of TV packages to rival Sky directly. They use the NOW and Sky platforms to support BT Sport and AMC offerings. View BT TV Skay Alternative Deals.
Virgin Media – They have their own bundles for TV and Cinema. However, they do offer new and existing customers access to channels that include Sky. This is via their bigger and Oomph packages.
TALK TALK TV – This is similar to the offering from BT that includes Sky. It's worth checking out via the link below to see what prices and packages they'll offer you. This way you'll know if it's worth remaining with Sky directly. Comparing these offers also lets you haggle with Sky customers services and retentions easier.
Use Sky's rolling term deals from NOWtv to illustrate premium costs for existing customers.
Sky channels are also available via the NOW TV platform. Because NOW TV platform works on a rolling monthly basis for charges, this can often represent better value for access to bundles and deals when using Sky TV, particularly if you're looking to use SKy Movies or Sky sports channels on an infrequent basis. When in conversation with Sky customer services or retentions, mention how the NOW TV  platform is better value for you and see if they will reduce your bundles and deals more in line with these costs.
Consider NOWtv Non-contract options like that below…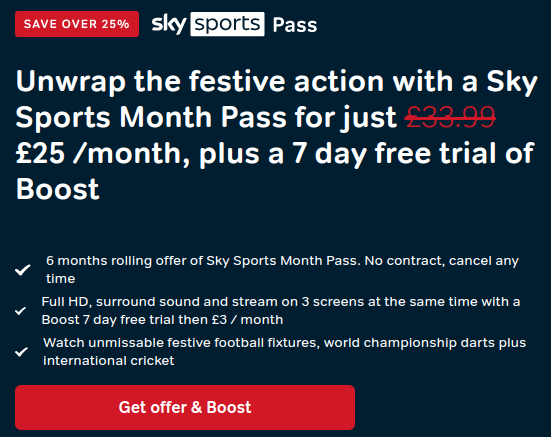 Furloughed?
Existing Sky customers are rumoured to be able to get their subscriptions temporarily reduced to £5 per month if in receipt of government support
and
they've been furloughed. Contact Sky via your account / live chat if you can't get through on the phone. Details of
Sky's Covid 19 response
can be found on the company's website. Please comment if you have success with this. This downgrades to the Basic Pack and allows your Sky Q device to still use products like Disney plus and Netflix if you have them.
Haggle for better existing customer Sky TV bundles by highlighting "Free To Air" options to start the bargaining from lower levels.
Using high-quality Humax devices to record FTA (free to air) channels via an aerial or satellite represents good value for most households. This will give you most of the functionality that exists with the sky Q boxes without the monthly cost after the initial outlay. If you don't already have the latest SkyQ box, the 1TB is £199 to existing customers, but FREE to new customers!!
So, if you're asking "how can I get a better deal with sky as an existing customer?", make sure you're letting Sky know you're expecting this new customer deal too by doing the following…
Point out this loyal customer injustice and haggle this into your Sky bundle or deal by comparing what you can record FREE using a Humax device from PC World or Amazon. Again, point out that you're a loyal paying customer and you want to same offers (or better) than new Sky tv and broadband customers. After all, if new customers are getting a free Sky Q box, why don't existing customers get one too?
Use Existing Customer Sky Price Promises or Money Back Guarantees to haggle.
Sky are always promoting and boasting about the great TV and broadband deals available to existing customers that renew contracts, however, these seem hard to find. Get Sky on the phone via 0333 7591 018 or via its online chat service and point out that their website actively promotes great deals, offers and bundles for existing customers renewing.
Use this alongside their broadband money-back guarantees to point out any lag, time outs, dropped lines, or even the lack of content that interests you to negotiate further.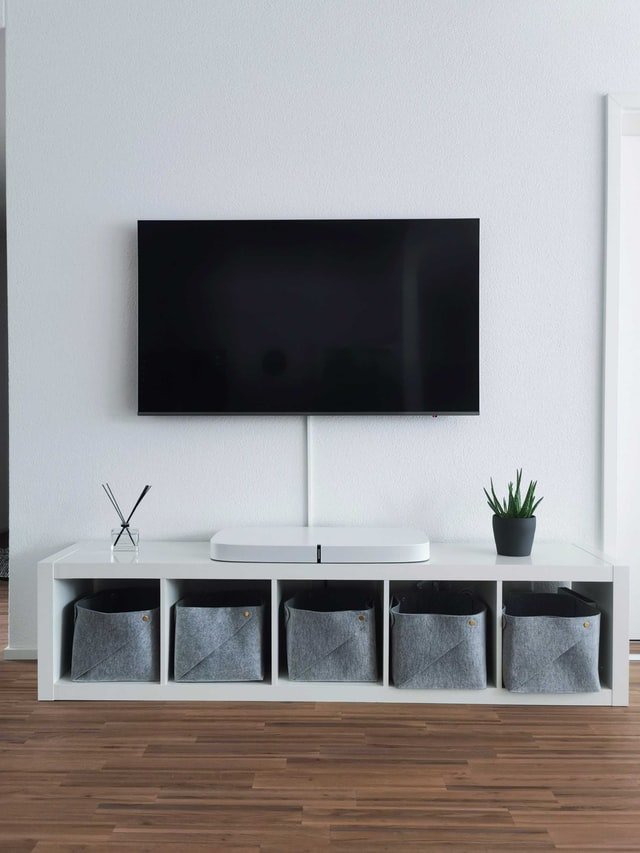 Negotiate the best existing customer deals, bundles and offers for TV and broadband via the customer retentions department
The best deals are always saved for the retentions department. These are the guys and gals that have the most flexibility to offer deals and you'll get through to them via 0333 759 2787 and mention you're thinking of leaving Sky due to lack of value, content or existing customer deals and benefits.
I've included a few tips below for dealing with the retentions team at Sky TV, but above all else, don't be afraid to say no and walk away if they're not playing ball. Either mention you'll think about the offers and deals discussed and call to speak to another customer representative another day or cancel part of your sky tv and broadband bundle that is not good value and await offers. Some customers have reported having offers and deals listed in their online Sky accounts and Sky Q offers pages via their box within minutes of cancelling a bundle or add-on. Check out your accounts to see if sky AI automatically gives you some of these offers when cancelling parts of your deal.
Try using some of these phrases and ideas to sway the Sky customer services teams into offering existing customers better deals. Here's some to get you started:
Let them do the talking, they need to persuade you to stay.

Was Sky broadband part of your deal? keep a record of the proposed broadband speeds when you order, and note if the performance of your line if it's downgraded or nowhere near the estimated line speed you were quoted, use this as a reason to contact Sky customer services and ask for discounts and refunds.

Have the costs of competitors offering TV services to hand to compare and haggle.

If it's not going well, say you're not sure it's good value and you'll think about it or hang up and call back for a different customer service member who might be more cooperative.

Mention the new customer offers – insist on the freebies and perks they get.

Start with the little wins – for example, point out that channels should really be HD by default these days, get them to throw in the HD upgrade for free.
Savvy Side Offer: Yorkshire-based broadband provider, Plus Net have some great sign-up deals right now. Check out the Plus Net broadband deals and offers. Or go direct to the Plus Net offer page
How to get Netflix Premium for Sky Q Customers for £5 extra per month.
For existing Sky Q customers who have Sky Ultra HD, there's a current offer allowing them to get the Netflix Premium plan for only £5 extra per month. This plan gives access to Netflix in Ultra HD (UHD) and also allows the opportunity to watch the service on up to four screens at once. Usually, to view the Netflix Ultra HD content on Sky Q a new or existing Sky customer would need either a Sky Q 1TB UHD or a Sky Q 2TB box. In addition, the Sky user would also need a compatible UHD TV (Highly recommend checking out John Lewis' recent TV deals due to the price matching and great extended John Lewis warranties).
If you take advantage of this offer as an existing customer, make sure you remove it before your contract renews. I say this because there's a chance Sky will lock it into a new contract. You can also look in your Sky VIP app for details of this offer or just give the retentions department a call to add it for cheap.
How can I reduce Sky package as an existing customer?
It's remarkably simple to adjust or cancel certain packages from your Sky account. in order to do this, you simply need to navigate to the My Sky section on your TV. Alternatively, if you're looking to reduce your existing customer broadband & talk out you need to navigate to those sections & inappropriately via the Sky login page.
Once you are logged in, you will need to navigate to the products that you wish to remove from your existing Sky packages. Then simply click on the links confirming (or cancelling) as appropriate to make the changes.
As mentioned elsewhere in this article, it's worth navigating to the Sky hub offers page to see if there are any decent deals offering an alternative to a downgrade. If you're in the last month of any Sky contract, ignore any offers until the very last days before cancellation. In fact, ditch the TV for a while and get outside with your family for a bit to forget. If you do this you'll often get an amazing existing customer deal that matches (or beats) those of new customers.
How do the April 2021 Sky Price hikes affect you?
Having just spoken about downgrading, Sky has recently given existing customers a good reason to start looking for cheaper broadband deals with their 2021 price hikes. Price rises across a range of Sky services will be up to an extra £6 a month, that's a stonking inflation of £72 a year for existing customers and even more of a reason to haggle over the phone to Sky customer services or retentions.
According to Sky press releases "less than one in 10 (8%) of customers will pay the maximum". So, when do these price hikes come in? Well, TV & Broadband costs will ramp up from 1st April 2021 (sadly not an April Fool's joke). Meanwhile, home phone package prices will jump from 1st May 2021.
What are the changes to Sky package prices in the 2021 rise?
Main Talk & Broadband hikes:
Sky Broadband Essential – up £3 a month (from £22 to £25 a month)
Includes Sky Broadband Superfast – up £2 a month (from £27 to £29 a month)
Includes Sky Talk Anytime Extra – up £2 a month (from £10 to £12 a month)
Sky Talk International Extra – up £2 a month (from £12 to £14 a month)
Main Sky TV price hikes:
Sky Signature TV package up £1 a month (from £25 to £26 a month)
BT Sport up by £2 a month (from £25 to £27 a month, but there's £10 per month offers in most existing customer hubs)Sky HD and Multi – up £1 a month (from £6 to £7 a month)
Sky Ultimate up £1 a month (from £4 to £5 a month)
In theory, existing customers should have received mailshots by now detailing the price hikes for 2021. This is important as this serves as a notification period where you can leave fee-free – a potentially useful bargain tool and reason for existing customers to be offered the same on-boarding deals as new Sky customers.