During lockdown, I did what any self-respecting Briton who was bored out of their mind did – I put an offer in on a house having only ever viewed it on Rightmove. The offer was accepted. Gulp. Thankfully, as soon as I was able to, the first viewing confirmed it to be the house of my dreams and plans were soon afoot for the Big Move. How do made to measure curtains fit in? Well…
Taking on a period property for the first time is rather daunting. There's lots to consider – chiefly finding ways to preserve the history and beauty of the house 'as it is' whilst also putting my stamp on it and making it truly feel like a home.  One of the first things I thought about was how to get the right kind of soft furnishing for the place – Gumtree served me well in sourcing some beautiful second-hand leather sofas, but the curtains for the large period sash windows were another story. None of the shop-bought, ready-made options I looked at seemed to work – the window sizes are awkward for starters and predominantly, none of the patterns or colours made sense for this new (but distinctly old) property. So I started to look around the offering from Swift Direct Blinds, specialists in custom made-to-measure curtains, shutters and blinds. 
My Thoughts on Made to Measure curtains and blinds
Truthfully, having never considered custom-made curtains before, the price comparison between ready-made and bespoke initially felt ludicrous. But here's the thing – I could get what I actually wanted and not compromise on a lesser standard of fabric or fit for the sake of saving a few extra pounds. I am continually growing in my belief of investing in quality products which, although a little more costly at the outset, are actually functional and durable as well as fitting the brief for what I need, without compromising.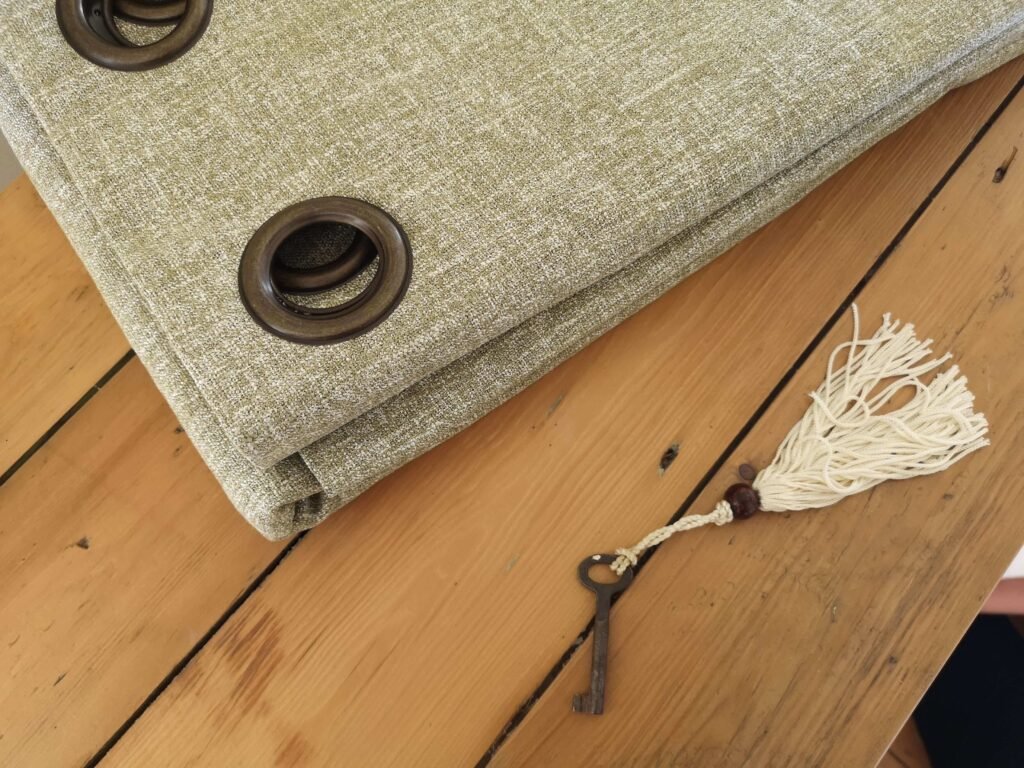 Swift Direct Blinds have an astonishing range of customisable made to measure curtains. Their products are clearly listed on their excellent website and you can get an instant quote on each product, based on the measurements of your windows – in case you're feeling a bit nervy about measuring your windows accurately, they even give you a clearly illustrated measuring guide on the website, which I found extremely useful! 
Lining Options for Made to Measure Curtains
Measurement successfully completed, I fell for the Galaxy Plantation Green Curtains quite quickly; their distinctly traditional and muted green tones livened with the slightest hint of silver thread running through them seemed a good choice to bring a touch of modernity to my new bedroom.  The bespoke customisation that Swift Direct Blinds offers does not just stop at the sizes though – each of their made to measure curtain products are fully customisable in terms of their heading style and, crucially for my property, the lining options. Having moved from an extremely rural location, where traffic noise and light pollution was absolutely non-existent, my new (but ancient and truthfully, a tad draughty) property now sits on a relatively busy and well lit main road.  I opted for the lining to not only have thermal insulation but also a blackout feature in the hopes that these two concerns could be addressed by these quality options available. 
Once I placed the order, Swift Direct soon confirmed that the made to measure curtains would be made to my specifications and delivered within a matter of weeks. True to their word, the curtains soon safely arrived in sturdy packaging, and included a charming card noting whose team kindly put their skills to action to create my custom product which felt like a very personal touch.
My thoughts on arrival of the made to measure curtains
Taking them out of the packaging, the quality and craftsmanship was clear – they had a glorious weight to them and the fabric hung impeccably immediately, rendering their extremely helpful guide on how to achieve the perfect pleat obsolete! There are also guides on care included in the package as well as notification that the curtains come with a five-year guarantee, which is very reassuring given the higher price point than the shop-bought alternatives. 
I am exceptionally pleased with the finished look of my bedroom windows. The period sash windows are not overshadowed by garish prints or ill-fitting curtains – instead, the windows are framed by these beautiful and well-crafted products, which are hugely effective at both improving the thermal insulation of the room and keeping the light from outside at bay. On waking, there's a comfortable warmth in the room within which these curtains were fitted. They had taken the chill of the night's ambience amazingly, without the need for the central heating to be switched on. This was emphasised by the comparison to the other bedrooms in my property where the curtains were aged or lacking significant lining thickness.
Value for Money, Customer Reviews and Final Thoughts
Supported by the 5-year guarantee, a 4.7 out of 5 rating on Trustpilot based on nearly 30,000 customer reviews and with the option to pay via spread out payments with Klarna, there's plenty of flexibility and peace of mind if you too choose to invest.
I cannot recommend Swift Direct Blinds highly enough for their personal service and clear commitment to creating quality crafted products which are worth every penny. I can't wait to explore their blind section next!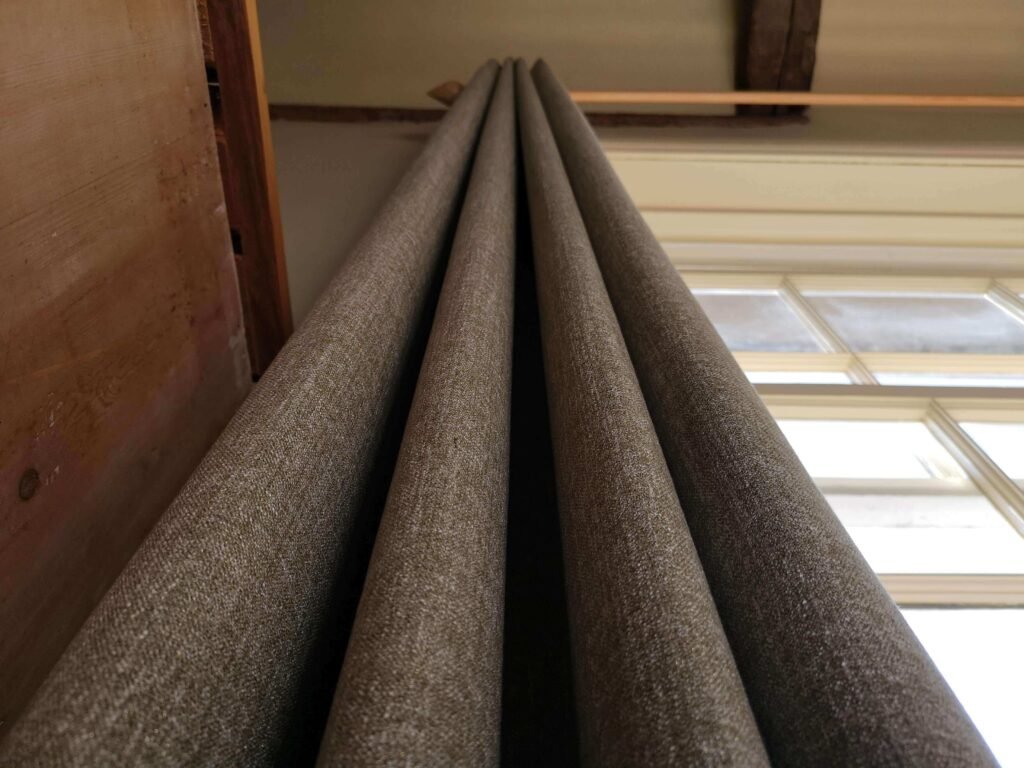 Details of the Swift Direct Blinds Made to Measure Curtains Featured:
WINDOW 1: 1 Pair of Curtains 150cm width, 200 drop in Galaxy Plantation Green Curtain w/Interlined Blackout Lining & Antique Brass Eyelet.
WINDOW 2: 1 Pair of Curtains 122cm width 200 drop in Galaxy Plantation Green Curtain  w/Interlined Blackout Lining & Antique Brass Eyelet.
Measurement Type: Finished Size.
Approximate Price £251.54 per pair ( £503.08 total )
*This is a sponsored article. Swift Direct Blinds supplied the product for this honest and open review of the value for money of this premium value item and service.