I've been a teacher for over 16 years and I am acutely aware of the amount of planning and preparation that goes into each day in school.  In light of the increased demands that have been put upon teachers and teaching staff within schools during the pandemic, I thought it was important to revisit what discounts, freebies and offers are available to teachers in the UK in order to make their lives easier. Finding the best discounts for teachers that the UK has to offer isn't easy as some offers don't live up to face value and every penny counts if you're trying to make money go further. However, the below offers may help out in some areas and make the pay earned from those long hours go further.
I should be clear, straight from the start, that no matter what discounts and freebies you come across for teachers in the UK they won't replace good money and time management. After all, the teaching profession has one of the highest proportions of early retirees due to stress and teacher retention in the UK is low due to burnout and over-accountability. Looking into more long-term savvy wealth management is always a positive move in order to depend less on your employment and pension in later years.
Top Discounts for Teachers UK Edition
I've outlined below some of the teacher discounts available in the UK.  Hopefully, by making use of these savings available on cars, tech, hotels holidays etc, those in the teaching profession will be able to eke out their income slightly further. On top of all the discounts and deals listed below, it's always worth looking at your NEU (EdenRed) or other union discount schemes.  These UK teacher discount schemes can be disregarded by most teachers, but please give them a look. The reason I say this is when renewing insurances and seeking discounts, you can order great vouchers at a discount to be used on goods and services. Be mindful that not all discounts in the EdenRed scheme are better than those you can get yourself. They seem to work in a similar way to the Blue Light Discount Card available to NHS and armed forces –  the main difference being the blue light card has an upfront cost initially.
Technology, Laptops and Apple Discounts for Teachers and Educators in the UK
Apple discounts for teachers have long been commonplace in the UK and across the world. They have offered a variety of discounts to all in education, both teachers and students. If accessing discounts as a student (this can include a teacher registered on a university course for their professional development), all you need to do is register with your Unidays/Student Beans details to be verified for access to discounts. For teachers and educators to access the discounts directly you will need to call Apple on 0800 0480 04 08 or visit a store. The Apple chat feature on their website may also give access to the discounts or direct you to the correct department who will help you out.
Once you have done this you'll be able to access discounts on Mac, MacBooks and iPad products available via the Apple Education Store.  Now…Apple doesn't seem to offer a single universal discount across all of its products, so you'll need to compare what you get using a discount from them with buying Apple products from places like Currys PC World using discount codes or cashback offers. Also, sadly, it doesn't offer discounts on iPhones, Apple TV, or Apple Watch items. I suspect this is mainly because those items are bundled with freebies such as AirPods or Beats headphones already when being purchased by students or teachers. In general, by using the discounts available via the apple education store in the UK, teachers could save around £300 on a new Mac or around £80 off a new iPad, iPad Air or iPad Mini.
Again in order to access these discounts, you need to be an employee of an educational institution in the UK. Alternatively, you will need to be involved in post-secondary education yourself such as an online learning course verified by Unidays to validate your university course. The Student Beans website may also work.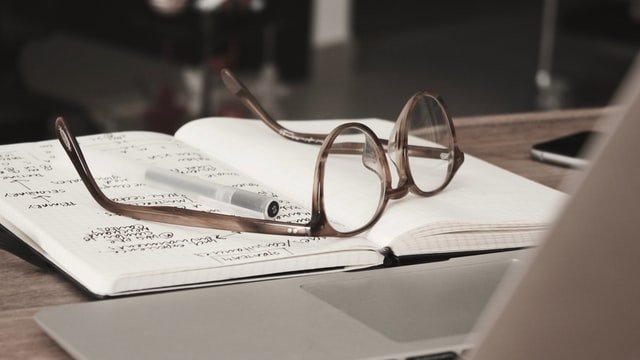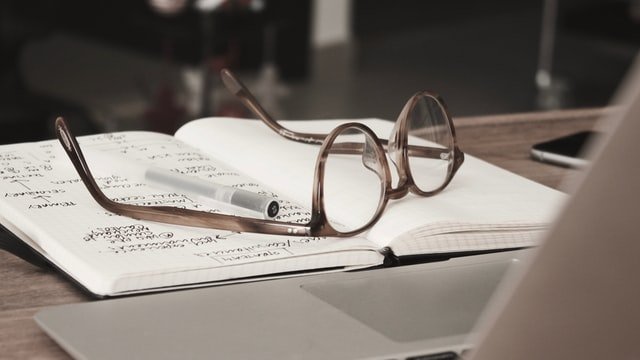 Teacher Discounts in the UK for cars, transport and travel.
I wasn't aware until recently that there are specific discounts available to teachers in terms of car purchasing. However, the website motorsourcegroup.com offers a large range of discounts with various manufacturers available to suit a range of needs and budgets for most teachers. The company prides itself on no hard sell or pushy salespeople and is proud to support those in various professions in accessing car ownership at an affordable price.  The service is also "five stars" rated in terms of reviews and is all-inclusive of HP, PCP and lease options.  This discount scheme doesn't only apply to teachers, it also applies to armed forces, emergency services and other public sector professions across the UK. Even though I hadn't previously heard of them they are closely associated with the NASUWT Teachers' Union and the Teachers' Perks website. Another similar company, Motorfinity, regularly offer discounts of up to 31% on new cars for those in teaching and education.
Despite their lack of publicity, it's well worth looking into the sorts of cars on offer with the companies mentioned above and it is available to teaching assistants and other support staff too within education. It's also worth checking out your local council websites for discounts on travel. For example, in Norfolk where I'm based, the Educator Solutions InfoSpace.org  website came up after a quick Google search with a section dedicated to "Norfolk Rewards –  an online savings platform where employees can get retail discounts using a reloadable store card instant vouchers for even cashback offers". It may be that doing a similar search with your county or county in the search term will pull up something similar. It may be your school doesn't pay into well-being schemes like this but it's worth asking your senior leadership team if they would consider it in order to support teaching staff. 
If looking to reduce the costs when travelling in the UK, it's worth looking into companies like Boundless.co.uk who offer a range of discounts for teachers including car insurance and breakdown cover. CompareTheMarket, Go Compare and Confused offer comparisons on teacher breakdown cover for the UK also.
If you're looking into travelling after a year stuck without much foreign travel, the ITIC card may be of interest to you also. The ITIC Is a virtual discount card and international teaching identification card. It places a virtual ID card on your mobile device for £12 or offers £15 for a physical card to carry around with you. In return for this outlay,  you will get access to up to 40% off flights and 5% off travel insurance with STA Travel.  There's also access to additional food, entertainment, travel discounts around the world, and reduced cost accommodation.  Some of you may have an ITIC card already but might be unaware of the discounts on offer, so it's well worth looking into them. 
Discounts for Teachers and critical workers on insurance and will-writing
Pensions have been pulled apart by the government over the years and most likely will be overhauled again by the chancellor in order to "balance the books" post-pandemic. Despite their devaluations over the years, pensions do offer one valuable aspect – life cover. 
Simply by paying into a teacher's pensions scheme allows you to provide some financial security to your loved ones and dependents due to the death in service clause. A proportion or set payment from the pension will be paid out to dependents or named others should the worst happen. 
Aside from this, teachers can make use of the discounts available via the EdenRed (NEU) or ITIC discount schemes as both offer insurance products at a discount. It's also worth giving your existing cover provider a call and discussing if they offer discounts to teachers. In recent days, some companies might even refer to these as Critical Worker discounts. Alongside, it is always worth doing a proper insurance comparison online in order to see if the discounts offered directly are really good value.
NASUWT also provide a free will writing service to teachers in the UK and offer reduced costs and discounts to the families of those in the teaching profession. This service is offered currently via BBL Legal Service s and Thompsons Solicitors on behalf of the NASUWT. It's a sad fact that the teaching profession can take a toll on relationships too and NASUWT offer a large range of discounts and reduced rates on probate and lasting powers of attorney where needed.
Discounts at UK supermarkets for teachers and teaching staff.
Teachers and teaching staff were somewhat overlooked by most of the large chains seeking to help support the critical and key worker workforce who have carried on throughout the pandemic. However, Morrison's stepped in to help lend a hand and support those in the education sector. Until 31st March 2021, Morrison's are offering 10% off all supermarket shopping. Until February 28th, all you'll need to do is show your teacher ID in order to claim the discounts. After the 28th, you'll need to sign up and be a member of the More for Teachers Club. This club is accessed via joining the standard Morrisons More discounts and reward card scheme and then opting into the More for Teachers Club. It's worth noting that this discount extends to all areas of the teaching staff including office staff and caretakers. It cannot be used in combination with Blue Light Card Discounts.