Hey there, fellow budget-savvy gamers! Are you counting down the days until the release of the highly anticipated Diablo 4 on June 6th, 2023? Well, you're not alone! The excitement around this upcoming premium title from Blizzard is palpable, and for a good reason. According to some sources, Diablo 4 promises to be one of the best games in the franchise, with a return to the series' roots, an open-world setting, and more engaging gameplay. This looks to be a good old-fashioned upgrade for a beloved classic from my youth, but it's likely to be expensive!
But what if you're a gamer on a budget and don't want to shell out the inflated prices of games like Diablo 4 right now? Don't worry, here at Savvy Dad HQ, we've got you covered with a concept that might just help your gaming finances. By using a combination of services and sites like CDkeys and Steam, alongside cloud gaming services like Boosteroid and GeForce Now, you'll likely be able to play games like Diablo 4 cheaply and without having to invest in expensive hardware. This article will look at the use of sites like CDKeys alongside cloud gaming platforms to make big new releases accessible, playable at high settings, and affordable. Note that this guide will give an overview of how to access games available is Steam, but that the same principle applies to Diablo 4 (except the platform with be Blizzard/Activision's BattleNet platform and the discounts won't be as massive as for Steam redeemable games – ie. I got Hogwarts Legacy for just £39.79 via CDKeys, and after cashback and some PayPal discounts it came to just £16.01).
One of the best things about using these methods is that you can play a premium game like Diablo 4 on a variety of devices, including Chromebooks, Nvidia Shield TV Pros, and even mobiles, rather than just the platforms they're aimed at. With the popularity of cloud gaming on the rise, services like Boosteroid and GeForce Now offer affordable monthly subscriptions, giving gamers access to a powerful gaming rig in the cloud without the need to invest in expensive hardware which, if you remember the dreaded "ring of red" on Xbox consoles, may not last as long as you'd hope outside of warranty. With consoles like the PS5 just under a whopping £500 in the UK right now, embracing cloud gaming might be the best way to game and save.
Whilst we can't guarantee which Cloud gaming services will allow you to run Diablo 4 after its June 6th 2023 launch, Boosteroid looks the most likely bet as it already allows access to previous Blizzard titles including previous Diablo releases and World of Warcraft via its BattleNet integrations. Using CDkeys to nab a discounted Windows (Steam) price compared to console platform price for most premium redemptions on the Steam platform is the most likely best way into accessing Diablo 4, ready for cloud gaming service like Boosteroid at a discounted price – with the added benefit of owning the game outright.
By purchasing a Steam key from CDkeys for premium game titles similar to Diablo 4, you'll have access to the game as long as it remains in your library and the "install" section of Boosteroid's current app and browser service will most likely allow you to install the game remotely and play through your browser on any device.
The best part? Your device doesn't need to be snazzy or expensive as the game is run on the cloud rig. I have had solid gameplay recently on low-spec HP Chromebooks, Acer Chromeboxes, Apple Macs and Android TV boxes like the Nvidia Shield TV Pro (my main gaming device). All of these ran the recent AAA release of Hogwarts Legacy without issues, even via public Wifi!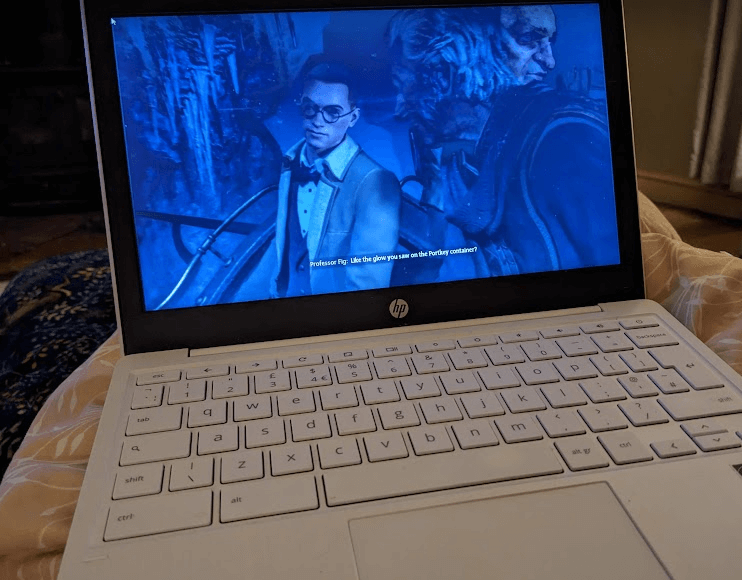 As a gamer on a budget, I've been using these methods for a while now, and it's saved me a ton of money. Not only that, but it also means that I can play the latest games without worrying about upgrading my hardware constantly.
So, if you're excited about playing Diablo 4 but don't want to break the bank, give the below method a try with some current premium titles and see what you think. With Diablo 4s release right around the corner on June 6th, there's never been a better time to get started with learning ways to access cloud gaming and make your gaming life more accessible, future-proof, and finance-friendly!
Don't have a high-end gaming PC or console to play Diablo 4 on?
That's where cloud gaming services like Boosteroid and GeForce Now come in. These services provide access to powerful gaming rigs in the cloud, which means you can play the latest games without having to invest in expensive hardware. Geforce Now is building its user base steadily following the collapse of Google Stadia and is the most polished and professional setup for cloud gaming. However, Boosteroid is the new powerhouse on the block and seems quicker to add titles while also having the least expensive monthly plan. There's some ambiguity around how Boosteroid can add them so quickly, but with big partnerships announced with Microsoft, we imagine they're here to stay. Since Microsoft also own Activision/Blizzard and with Diablo 2 and 3 already listed and playable on Boosteroid, we can see no reason why Diablo 4 will not be accessible in this way too. In fact, Boosteroid's official community confirmed this on Reddit recently.
If Boosteroid is your choice, their service is compatible with a wide range of devices, including Chromebooks, Nvidia Shield TV Pros, and mobiles. And the best part is that it's super easy to use. All you need is a stable internet connection and a compatible device. You can purchase your Diablo 4 game, usually at a discount from CDkeys or buy other premium titles' Steam keys to redeem on your Steam account, and then access the game through Boosteroid's cloud gaming platform. It's that simple!
If you're used to consoles and worried about not having premium controllers, the collapse of Google Stadia can help there again. Right now there are tons of Google Stadia controllers on eBay, CEX, Gumtree etc which are ideal for connecting to Chromebooks, Laptops, Mobiles and Android TV boxes for gaming. As Google Stadia is now defunct, these premium quality controllers are being sold off dirt cheap (we netted two that once retailed at £50 for around a tenner each), and can be updated until December 2023 to convert to Bluetooth. These were ideal for making our gaming experience premium quality and worked well alongside our existing Nvidia Shield Bluetooth controllers on games like The Quarry, Death Stranding and Hogwarts Legacy.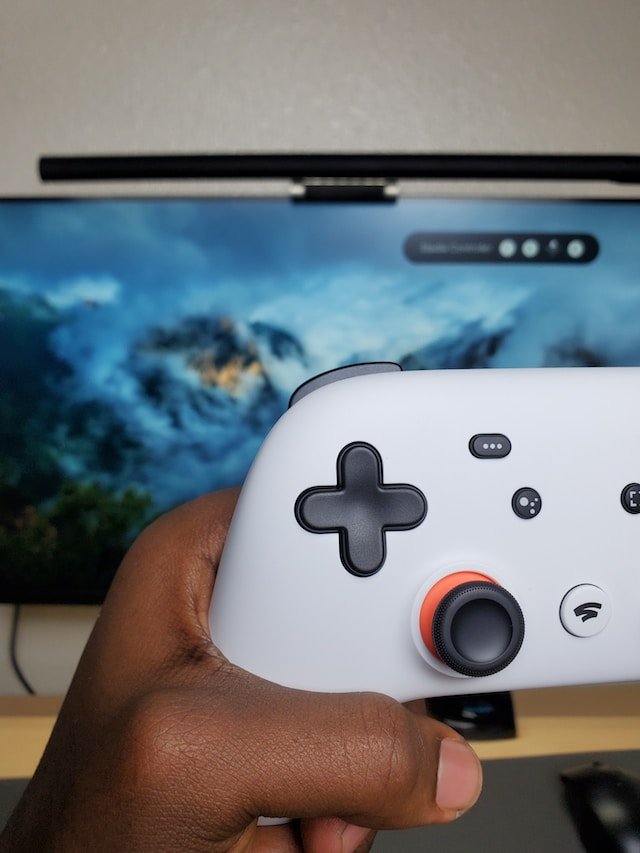 And the same goes for GeForce Now. You can purchase your key from CDkeys or Steam, and then use the GeForce Now app on your device to access the game on their cloud gaming platform. And both Boosteroid and GeForce Now offer affordable monthly subscriptions, so you can save money in the long run compared to shelling out large amounts of money for your own hardware.
So, as you can see, playing Diablo 4 and other premium AAA titles doesn't have to be expensive. With the use of CDkeys, Steam, and cloud gaming services like Boosteroid and GeForce Now, savvy gamers can now easily and cheaply access the latest games on a variety of devices.
*Disclosure: This article is for entertainment and educational purposes only. Nothing on this site constitutes financial advice. I am not a financial advisor. You should always do your own research and consult a qualified financial advisor before making big decisions with your money as capital is at risk with any investment. This post may contain links to external sites and affiliates, Savvy Dad accepts no responsibility for how you use these external sites and services (see Site Terms and Privacy Policy).