Disney Plush Toys: A Valued Friend For Life?
The recent release of a new range of Disney plush toys from Posh Paws got me considering the value of a cuddly friend. How many of us have lofts or garages full of old boxes of toys? Some may be from our own youth, others maybe belong to our own children?
Now whilst I have always tried to be organized and recycle and sell on most of what we no longer need when buying new toys, material belongings still sneak up on most families. I have a few boxes of nostalgic lego, board games, and cuddly toys. Whilst my own children have boxes of things they've outgrown. In fact, in our recent house move, we have 7 large boxes labelled up with the word "TOYS". So essentially, we paid, in time, to package up these toys, paid to move them, and then paid for the storage space to house them in our new home.
This has meant that we've started being a lot more discerning about what value these toys have to us. We've shifted 3 boxes since Christmas, some via donations, others via eBay and boot sales. Generically the toys cleared are plastic and suited to developmental ages now passed for our children. However, the boxes we've found trickiest to sort are the boxes of cuddly toys. Why? because they aren't just material possessions. In most cases, they have personal value and memories attached to them.
So when we had some Disney plush toys delivered to us we started to think more about how these cuddly objects could be so much more to our little ones…

Disney Plush Toys: The arrival of a friend
My eldest is now 4 years old and he has a strong bond with a number of cuddly toys. A "My First Ted" from Mothercare has been with him from the very first weeks of his life, a kind gift from a close friend. Ted is sure to be found under the duvet at night, beside his car seat on a long journey, or covered in ketchup at the dinner table. A really good sign that the toy was not only treasured but also a great value item considering the longevity of use.
Toys have a great association with the events and occasions in our lives also. It could be the birthdays they arrive on, the comfort they give when visiting a doctor or dentist, or even fill the space in the absence of a loved one. Toys are also commonplace in assisting learning, either via a school's class toy visiting a young pupil for the weekend or the roleplay and play-based activities they can inspire. Everyone one needs at least one toy tea party during their lifetime!
The new range of Disney plush toys has arrived just in time to give these opportunities to not only our eldest but also our youngest little one, aged almost 2. Out of the box, the new SnuggleTime Disney plush toys are amazing. The pleasant "flop" associated with a good, snuggly cuddly toy and a texture as smooth as a cuddly blanket. In all honesty, had the children not taken so quickly to their new Eeyore and Pooh toys, I'd have kept them for my self!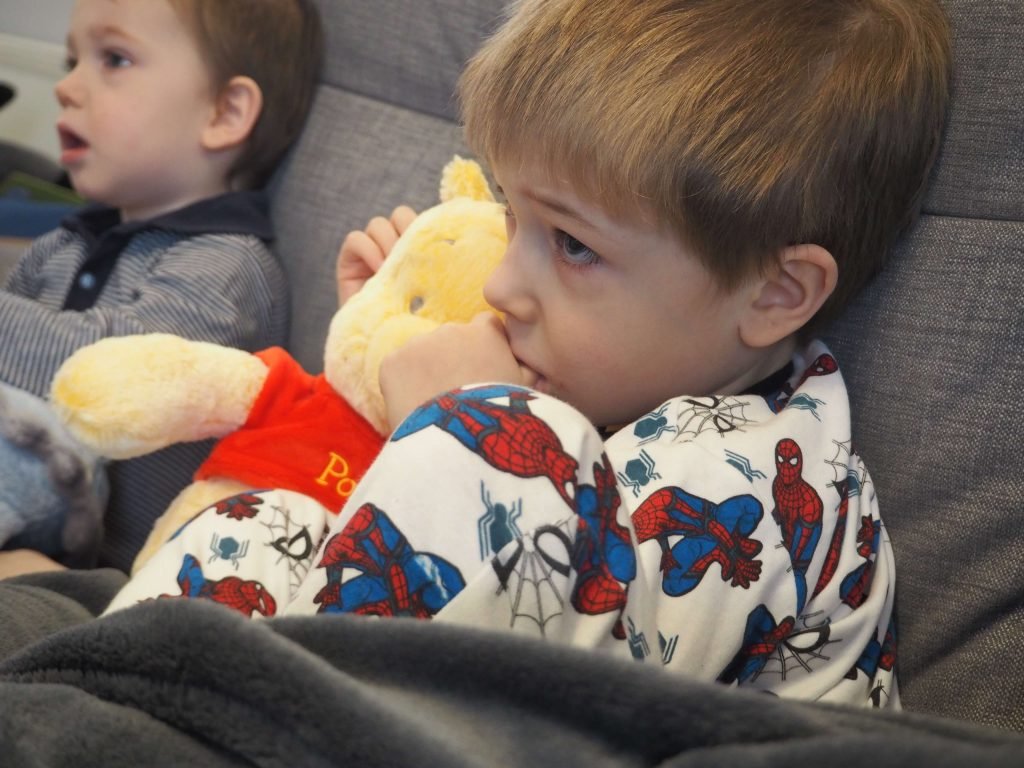 Disney Plush Toys: A comparison
Now, my eldest was never going to part with his Mothercare "My First Ted", but he did instantly make room for his additional new friend. Similarly, my youngest placed his new cuddly toy alongside his treasured Build-A-Bear. The first night was obviously full of the "new toy" excitement, but as the morning came it was surprising to see which toys emerged from within a loving grasp…
Both Disney plus toys were obviously cherished for the night and then joined the children in the journey from bedroom to breakfast. This was pretty much the case for the next few days, with the Disney plush toys being interchangeable with the long-standing favourites.
As an adult, I love the new plush toys, which is strange considering my resistance to accepting the Disney version of Winnie The Pooh over the classic calming watercolour images depicted in the original A.A Milne books. However, the subtle pastel colours of these new additions meant that I found it hard to deny the cuteness of the cuddlies.
At 12″ tall they're a great size, not too small to lose, or too big to get in the way; perfectly sized snuggle partners.
At the time of writing the range of Posh Paws SnuggleTime Disney Plush toys were listed at a price of £12.99 to £14.99, and available through retailers like Argos. At this price, you're getting a high-quality feel, look and experience for an item that will have (if the past few days are any indication) a true longevity to its use and could even be the toy they pass on to their children when older.
Disney Plush Toys: Who likes a Twitter Party?
Like Twitter parties? Well over at UKMums.tv on the 12th of February they'll be hosting a Posh Paws Winnie The Pooh party with FREE downloads and competitions! Interested in other toys with great value, maybe consider the Fisher Price Beat Bo &  BeatBelle?
NOTE: Whilst review items were provided free to myself, all views and opinions are unbiased and my own.