Whether you are considering Christmas presents, birthdays or special occasions, now could be the best time to look for the best toys sales and deals for 2022. Last year, Black Friday was quite honestly naff, the deals were inflated and big stores opted out. However, the supermarkets went big with their in-store HALF PRICE TOY SALE promotions, Sainsbury's in particular. So, when is the Sainsbury's HALF PRICE TOY SALE 2022?
Looking back to last year, we get an idea that they follow Asda and Tesco toy sales. In 2018, the Sainsbury's Toy Sale started on 18th October and was huge. Stores were rammed and true bargains were had. Hopefully, this year will be the same and it's obviously imminent due to the towers of toys I've seen being stacked up high in the aisles.
I've had no official word from Sainsbury's so far. However, I'm expecting the likes of LEGO, Chad Valley, PlayDoh, LOL Surprise and more to be included again.
So, When is the Sainsburys toy sale?
The internet is buzzes with suggested dates when they're close. Most of these rumours concur with labelling that appears at certain times on the huge stacks of toys in stores. The labels say something like "Hold price until 12th October" or "Sainsbury's Event 12th October". Therefore I'm confident the Sainsbury's 50% OFF TOY SALE start date will be around the 12th – 16th October 2022 if it follows previous patterns. I also suspect it will be ending on or around 18th October 2022.
In 2018, the Sainsbury's 50% off TOY SALE included many wanted brands and items ahead of the Christmas rushes. In fact, they matched, in most cases, the deals found later on Black Friday. The brands included LEGO, PeppaPig, DUPLO, Barbie, NERF, Hot Wheels, Paw Patrol, and Vtech Toot Toot.
Judging by the number of toys included last year, and the competing toy sale running at Tesco and Asda, I expect around 200-400 products to be included. Check out the toys they have instore in the days running up to the Sainsbury's HALF PRICE TOY SALE and them look them up on Amazon for a rough guide to value. Alternatively, go a step further and use the CamelCamel website for the full Amazon price history for any item.
I should point out again, that there's no confirmed date for the Sainsbury's HALF PRICE TOY SALE 2022, But the clues point towards October 12th 2022!
Consider the Argos Toy Sale
Similarly, Sainsbury's cousin will likely have their sale. Argos tends to run it's Argos Toy Sale in line with Sainsbury's and Nectar points can be used, collected at both. Check out the New Nectar app for bonus points when you buy toys in the 50% toy sales.
Tesco Half Price Toy Sale and Asda Toy Sale Rollback
The Asda Big Toy Rollback is live at the time of writing this article and gives another possible toy bargain opportunity. Asda has often been the best over the last few years for both Lego deals and PlayDoy big tub deals.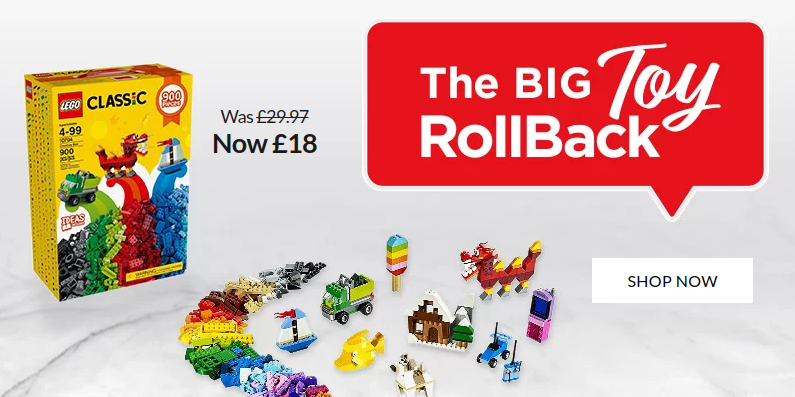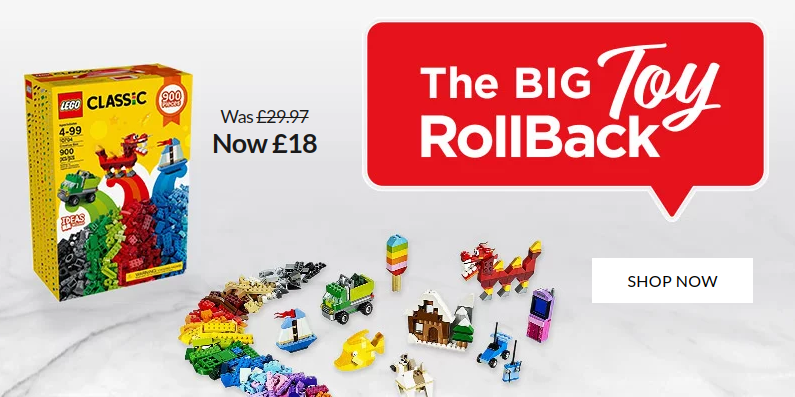 The Tesco Half Price Toy sale is live now too but is better instore than online. Sainsbury's also have the popular Tu clothing sale available in-store and also online with Argos.