Another month, another great brand to explore from our friends at savemoneycutcarbon.com! This month, we have been exploring the range of cleaning products from ecozone.
Ecozone is a business created 'by a family for families' over 20 years ago. They have designed a range of cleaning products that are plant-based and made from natural ingredients. Their ethos of 'no-one should have to think too hard about how to lead a sustainable life' is right up my street because over the past few months we have really noticed a difference in making even the smallest of sustainable changes in our home – and making the change with the minimum of fuss is definitely a top priority for my family and I.
Think Pink, Go Green with EcoZone products from SaveMoneyCutCarbon
The snazziest product we have been trialling this month is definitely the hot pink emblazoned biodegradable bin liners. These proved eye-catching discussion point with the neighbours this week as the Ecozone logos are hard to miss! It is great to know we are using an unfortunately essential item like a bin liner with the knowledge that it will biodegrade in time. They have proved really strong and tear-resistant so far and although a little pricier than their plastic alternatives, it is definitely worth it for the planet in our humble opinion.
Another winner this month has undoubtedly been the ecozone dishwasher tablets. I must admit, I was a little sceptical about these, given how much we rely on the chemically-laden 'big brands' but the tablets have worked a treat! Glasses are glistening and even stubborn, burnt-on food shifts after a normal wash. We've been coupling the tablets with the ecozone anti-limescale Magnoball for dishwashers (and washing machines). This really clever product uses magnetism to crystallize calcium in water, effectively working as a water softener! This is a real bonus product for us as we live in an area notorious for its hard water (I have lost count of the number of kettles we have lost to limescale!) and so have been delighted to know that we are prolonging the life of our dishwasher in an eco-friendly way.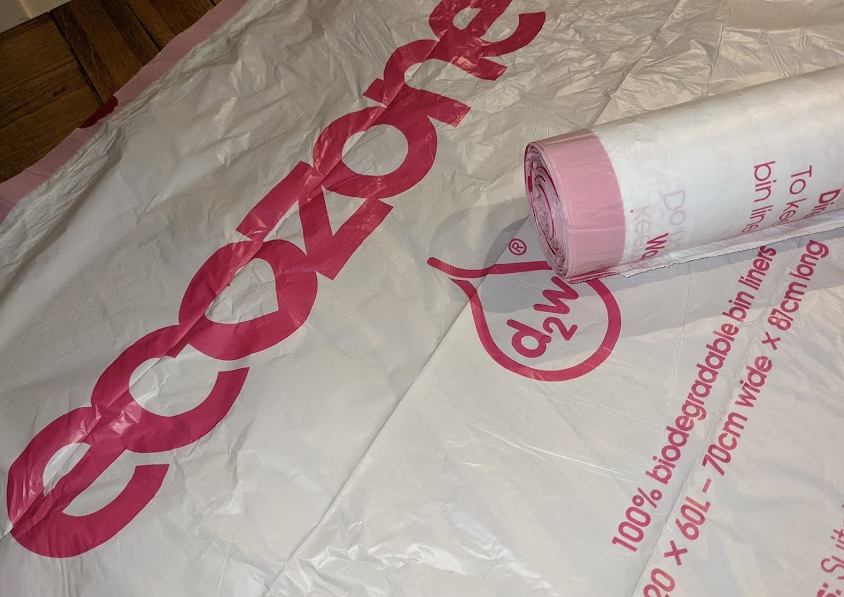 Shifting Stubborn Dirt & Grime Sustainably
The only product this month that has been a little trickier to get to grips with is the ecozone Drain Cleaning Sticks. In principle, these are a magnificent idea – 12 sticks chock full of natural bacteria and enzymes which you pop down your plughole on a monthly basis to clear anything stuck down there which cause blockages and grim smells. I suspect it was heavily 'user error' but I could not get one of these sticks out of the packaging in one piece! So down the plug hole it went in bits – I am hopeful the effect will not be too diminished!
We have one final product to test – the ecozone Power Brightening tabs for coloured clothes, but with football season in full swing with two young boys, it won't be long before we're giving them a thorough roadtest!
A selection of ecozone's products are available at savemoneycutcarbon.com, which is clearly a great retail match as we know how eye-opening it has been working with these guys in an effort to make some eco-friendly changes to SavvyDad HQ!
Disclosure: This is a sponsored post. Views and insights remain my own.