Picture the scenario, you've made a purchase on Amazon, and things didn't go as planned. Hopefully, not a regular occurrence, but for those savvy readers that struggle we're here to help! Returning items to Amazon in the UK should be just as easy as the initial purchase process itself. In this article, we'll help navigate you through the world of Amazon returns, refunds, complaints, and customer service tactics in this guide loaded with valuable tips.
Understanding Amazon's Return and Refund Policy: The Key Details
Before diving into the world of returns, it's important for all readers to be familiar with Amazon's return policy. It's your ticket to a hassle-free return experience. Often overlooked, think of it as the "Terms and Conditions" you may usually ignore, but it's worth paying attention to the details.
You can return most items within 30 days of receiving them, provided they are in their original condition. So, no returning that Halloween fancy dress costume you bought your pet cat, just because he didn't win the local pet fancy dress competition. Sorry, not sorry.
Customers who shop on Amazon.co.uk enjoy various protections to ensure a safe and reliable shopping experience. These protections include safeguards for payment methods, consumer rights, and additional measures like Section 75 protection, which is mainly relevant for credit card payments. If something should go wrong, this is how certain payment protection safeguards can help you our as an Amazon customer:
Payment Protection Methods For Amazon Issues and Problems:
Can I Use Credit and Debit Card Protection for Amazon Refunds?
Credit and debit card purchases come with protection through a chargeback scheme. Your bank can reverse the transaction if you don't receive your goods or if they're faulty. Debit card chargeback usually applies to purchases below £100, while credit card Section 75 protection covers purchases over £100 and up to £30,000. It's important to be aware though, that if the company, like Amazon, can prove the chargeback was not valid, this money can be pulled back from your account.
Can Amazon's Own Payment Protection Help with Refunds?
Amazon offers its own, bespoke layer of protection through its A-to-z Guarantee. This helps with covering purchases made on the UK Amazon platform. If you encounter issues with your order, such as non-delivery or receiving a significantly different item, you can file a claim with Amazon for a refund or replacement.
Exercising Your Own Consumer Rights with Amazon:
Consumer Contracts Regulations:
In the UK, the Consumer Contracts Regulations provide you with a "cooling-off" period of 14 days, during which you can return most Amazon items for any reason and receive a full refund, including the cost of standard delivery. You can use this in polite conversation with customer services if you need to, but usually, Amazon operates a sensible approach to this consumer right.
The Consumer Rights Act:
This act safeguards your rights when buying goods and services. It ensures that items you purchase must be of satisfactory quality, fit for their purpose, and as described. If they don't meet these criteria, you can request a repair, replacement, or refund. This applies to all items, even those that are less expensive should still last a reasonable length of time so don't think just because the item you bought was on offer or cheaper than a more "premium" brand that you can't cite your consumer rights to items being fit for purpose.
What if I receive faulty goods from Amazon?
If you receive a faulty item, you have the right to return it and receive a full refund, including delivery charges, within 30 days. After 30 days but within six months, you can request a repair or replacement. If neither is possible, you're entitled to a refund.
How Are Amazon's Own Refund and Return Policies Helpful?
The UK Amazon Return Policy:
Amazon has a return policy that allows you to return most items within 30 days of receiving them. However, specific product categories may have different return windows, so check the item pages or policies related to the category within which your shopping.
A-to-z Guarantee
The A-to-z Guarantee is a policy offered by Amazon to protect buyers like yourself, who purchase items from Marketplace Sellers. If a dispute arises between the buyer and the seller, and an agreement not be reached, the buyer can report the problem to Amazon for resolution. Amazon's customer service team will decide if the buyer is eligible for a refund. The guarantee covers the timely delivery and condition of items and problems with returns. Buyers can request a refund under the A-to-z Guarantee if they meet certain conditions, such as not receiving their package, receiving a damaged or defective item, or not receiving the expected refund for a returned item. The guarantee does not cover digital items, services, or stored value instruments. It's also

important to note that it may not apply

in cases where delivery has been refused or you've used the chargeback payment protection methods discussed earlier.
Amazon Prime members get easy delivery and membership benefits thanks to the associated faster delivery options on Prime-eligible products. However, all customers, whether paid prime members or free members are covered int he same way by consumer rights.
Overall, customers purchasing items from Amazon in the UK are shielded by various mechanisms, including payment methods like Section 75 for credit card payments, consumer rights established by regulations, and Amazon's own policies. These protections create a safety net for consumers, ensuring they can shop with confidence and have recourse if issues arise during their transactions. It's like having a team of shopping superheroes at your service!
The UK Distance Selling Regulations are your secret weapon as an Amazon shopper. Under these rules, you can cancel an order and return items, no questions asked, within 14 days of receiving them.
How to Find an Amazon Drop-Off Location Near You
Now, returning items doesn't have to be difficult either, particularly not these days. You can easily zoom off to an Amazon drop-off location with return parcels due to their network of delivery and return partners and nearby handlers.
To find an Amazon drop-off near you, simply visit the Amazon website and use their location finder. It's remarkably easy to do and unless you're a million miles away from civilisation, you're likely to find a nearby drop-off point to return your item to Amazon. Once you've located a drop-off point, package your item safely (important to do this carefully to avoid refund issues) and take it there.
Returns are handled by a variety of delivery companies depending on the size and type of item. Most items are via the QR code that they'll send to your smartphone, this can be scanned in most stores that have drop-off locations near to you, and often the stores include a label print service to avoid the need to print at home. In addition to this, there's also a specialist courier team to handle larger objects, Amazon Hub Counters, and Lockers (frequently located at supermarkets or railway stations for convenience.
Contact Details for Amazon Returns handled by Evri or Royal Mail
So, something's gone wrong and you're looking to not only liaise with Amazon, but also a courier, how do you do this? Well, the chances are that if you've ordered an item from an Amazon Marketplace seller, you'll need to contact and arrange a return via them first before talking to Amazon themselves. The first thing to do is use the you've got the correct contact details for them. Try contacting the seller via the orders pages, but if you need to speak to specific couriers, you'll need the details that follow. On Amazon's "Where's My Stuff" pages on their website, you'll be faced with a sea of information, including details about shipping partners like DHL, Evri, Royal Mail, and Amazon Lockers. In this section, we'll break down the essential contact details you need to know when dealing with these shipping and return options.
Contacting Evri (Formally My Hermes) regarding Amazon parcels.
When it comes to Amazon deliveries, Evri is one of the larger courier networks used. This being said we've written articles recently about the issues that many customers have when trying to contact Evri successfully. Feel free to read our other article if you're struggling with Evri, but Amazon lists the following, specific details for how to contact them. They suggest using the Live Evri Chat to deal with issues with Evri orders sold and fulfilled by Amazon themselves or via their Sellers.
Royal Mail As a Choice for UK Amazon Shipments
Royal Mail is a household name in the UK when it comes to postal services. Amazon suggests using the number +44 (0) 3457 740 740 to contact them regarding Royal Mail handling Amazon parcels and returns. Royal Mail, in theory, operates under a set of postal regulations that ensure the safe and timely delivery of your Amazon orders. These regulations cover everything from package size and weight to delivery times. In case of mishaps, this contract specifies how compensation and claims for lost or damaged packages are handled. It's really worth getting yourself familiar with these procedures.
Amazon Lockers: A Convenient Pickup and Returns Point
Amazon Lockers are a popular choice for those on the go. They typically include accepting "Terms of Use". It's essential to read and understand these terms, as they lay out the rules and conditions for using the locker service. The contract may specify the access hours for Amazon Locker locations. Knowing these hours can save you from showing up when your locker is inaccessible. There are also size restrictions on many lockers, limiting what can be returned, particularly if they're full of other customers' items waiting to be collected. Amazon Lockers have a limited storage period for your items. The contract will detail how long your package can stay in the locker before it's returned to Amazon.
Can You Return Food Items to Amazon? Here's What You Need to Know
According to Amazon's return policy, food and grocery items cannot be returned to Amazon, including those ordered via Amazon Fresh or Whole Foods. Amazon is known for its vast selection of products, including groceries and food items. However, when it comes to returning food items, Amazon has a very strict policy in place which can actually significantly benefit the customer.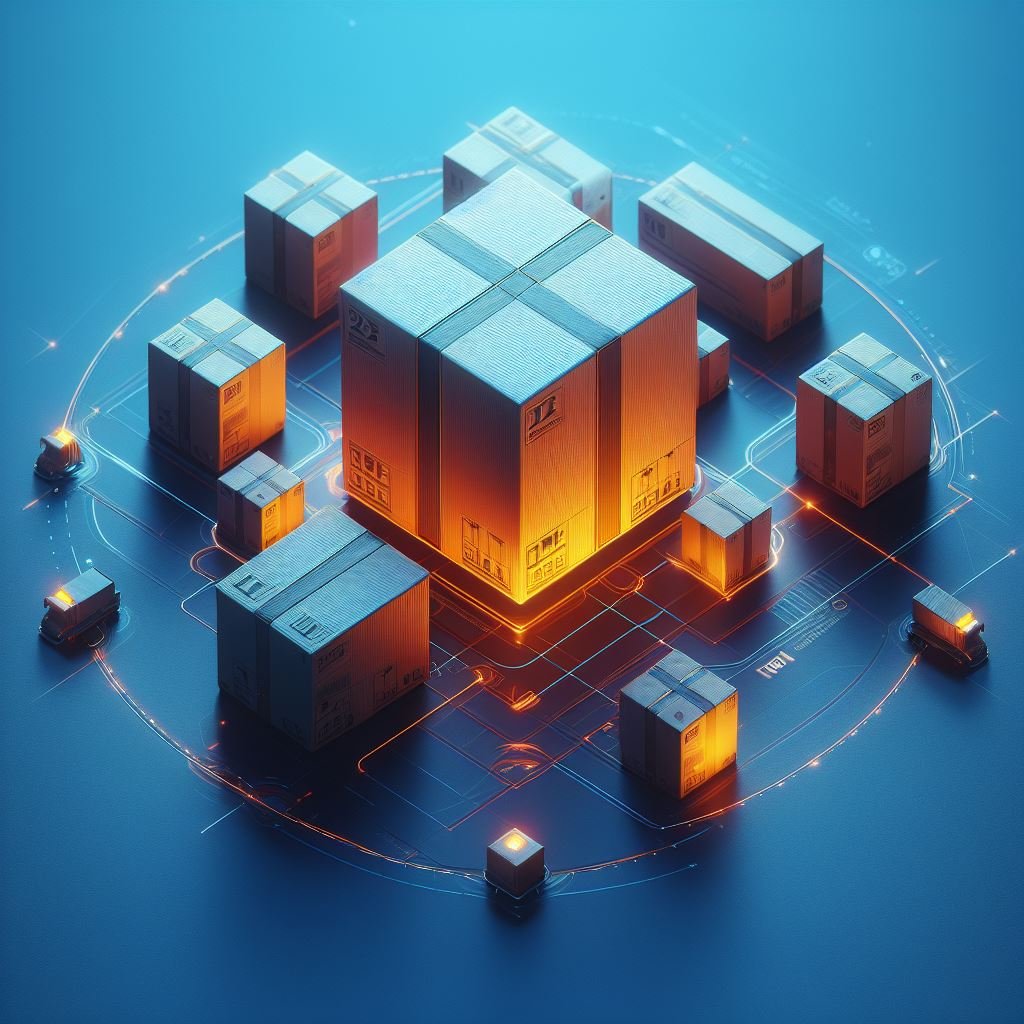 This policy is in place due to health concerns and expiration dates. Even if you plan on returning the item immediately on delivery, Amazon will not accept the return and will ask you to keep and dispose of the items safely. However, if you receive an unsatisfactory food item, you can ask for a refund or replacement. In such cases, Amazon will either refund the purchase price or send a replacement item.
It's important to note that this policy only applies to unsatisfactory items and not to items that have been opened or partially consumed. The reason this can benefit the customer significantly is that on occasions when food and drink items are mispriced or wrongly described on the Amazon website, Amazon will have to refund or replace them.
For example, say you spot a deal on wine where the price seems low and the listing specifies 6 bottles in the description. Upon receiving it, you only get one bottle. This is most likely a misprice or mis-description, but the item received is not as described so you can contact Amazon for a return. However, because Amazon has a very clear non-return policy on food and drink stuff, you'll be asked to keep the wine and offered either a refund or replacement for your troubles. Many savvy shoppers on the Amazon website will actively look for these deals in the hopes that Amazon honour these deals and misprices.
If you have any questions or concerns about returning food items to Amazon, you can contact Amazon customer service for assistance. Amazon's customer service representatives are available 24/7 and can be reached via phone, email, or chat. You can read more about chatting successfully with them below…
How to Effectively Chat with Amazon Customer Services
Sometimes, it's easier to find a leprechaun with a pot of gold than to get through to a company's customer service team. But fear not, Amazon tends to be amazing and well set up to deal with queries and concerns.
First, hop onto Amazon's website and locate the "Contact Us" button. Then, choose the option to chat with customer service that's best for you. Be polite and clearly explain your issue.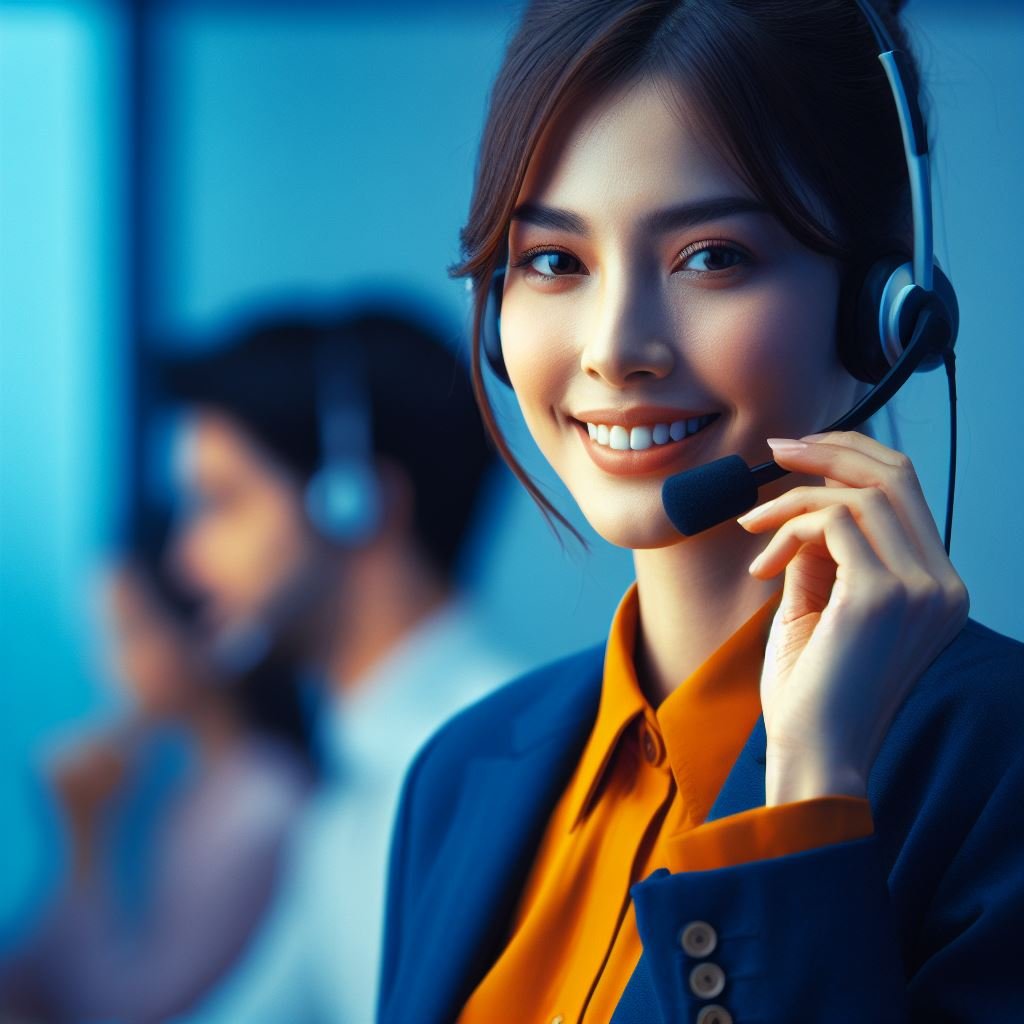 Chatting with Amazon Customer Service via Phone:
Before calling Amazon customer service, make sure you have your account information ready, including your name, email address, phone number, and order details. Amazon offers a call-back feature that allows customers to request a call from a customer service representative. This can save you time waiting on hold or using your own funds to pay for the calls. Try to be specific about your issue and provide as much detail as possible, including the resolution you'd prefer. This will help the representative understand your problem and provide an appropriate solution. If you are frustrated or feel like you're not getting the result you need to take a deep breath and try to remain calm – if needed, say you'll call back later. Chances are you'll get a more helpful customer service representative.
Chatting with Amazon Customer Service via Website:
This is our preferred way of dealing with Amazon issues, refunds, and returns. We like this method because we can screenshot the responses to ensure what is agreed is processed successfully. Amazon offers a live chat feature that allows you to chat with a customer service representative in real time. To access this feature, go to the Customer Service Help Page and click on "Something else." Then select "I need more help" to enter the chat. Alternatively, you can access it via the order page and when prompted with options, simply type in "Chat to someone".
Just like on the phone, be specific about your issue. Give them as much detail as possible including the issues, where you believe your consumer rights are relevant, and what you hope for as the expected result of the conversation. Just like with the phone option, if you're not feeling the vibe of the conversation, simply disconnect and try later with a new customer service rep.
Refunds and Returns: What Happens After You Return an Item?
So, you've sent your returned item on its merry way back to Amazon. Now, you're probably wondering about refunds. Will Amazon credit a gift balance or just give you your money back?
After you return an item to Amazon, the processing time for your refund can take up to 30 days. However, in most cases, it takes up to one week to process your request. If you choose to receive an instant refund, it can take up to three to five business days for the refund amount to show up in your account. Opting to receive an Amazon gift balance or credit is often quicker if you need to reorder something quickly without shelling out more funds yourself – ie when you need a birthday present quickly.
Amazon offers several refund methods, including tooriginal credit or debit cards card, via Amazon Gift Card, and sometimes via promo codes for future purchases on specific products, deals, and Amazon offers. The refund method you select in the Online Returns Center is the method that Amazon will use to issue your refund.
If you return an item to Amazon, you are responsible for the cost of return postage unless the item is defective, damaged, or incorrect. If you return an item using a trackable method, you can request a refund of the remaining postage cost if it exceeds the value of the automatic refund issued by Amazon. When returning an item, it's important to keep proof of return postage – just pop the receipt on the side of the fridge until you know it's been processed correctly by Amazon. If you're returning an item to a third-party seller on Amazon, the seller's return policy will apply, and you may, as mentioned earlier, need to contact the seller directly to initiate the return process.
The Ups and Downs of Accepting Refunds via Amazon Credit/Gift Card Balance for Returns
There are a few questions at play here… Are there any potential issues with accepting Amazon credit/gift balance as a quicker refund method? Is it less secure?  Is there a potential for your account to be blocked for excessive returns and the gift balance to be lost?
When returning an item to Amazon, you can choose to receive a refund in the form of an Amazon.com Gift Card balance. However, there are some potential issues to consider. Firstly, if you opt for an Amazon gift card refund, you could end up wasting it if you don't use it before it expires or if you don't shop on Amazon.co.uk often.
We've also heard of reports of Amazon closing accounts with high gift card balances, although the reasons for this are not always clear. It's also important to note that gift card balances cannot be transferred between accounts or stores, and they cannot be redeemed for cash. As for the account block for excessive returns, Amazon has tightened its policy in recent years, and users who request refunds excessively may have their accounts suspended without the possibility of appeal.
You can use your Amazon gift balance for future purchases and it's easy to earn additional gift card balance with certain rewards apps like the Amazon Shopper Panel. However, it's important to remember that, like with any gift card, it's not as good as money back in your own account for flexibility.
Amazon offers a program called "Prime Try Before You Buy", which allows customers to try eligible items from women's, men's, kids', and baby clothing, shoes, and accessories before purchasing them. Customers who shop in this way have seven days to try the items at home, and Amazon will only charge for the items they keep. This program can potentially help customers avoid the need to process refunds regularly. However, it's important to note that this program is only available to Amazon Prime members and has specific terms and conditions. If you wish to sign up for Prime you can do that here: Nab a FREE trial of the Amazon Prime service for 30 days. This is great to test the waters but it's unclear how many of the Amazon Prime Day offers will be available to members on the free trial option.
So, even if you've come to this article because you've made a purchase on Amazon, and things didn't go as planned. Hopefully, these tips will help smooth things out. Thankfully, in our experience, it's not a regular occurrence, but for those savvy readers who might encounter some bumps along the way, please rest assured that returning items to Amazon in the UK should be just as easy as the initial purchase process itself. We've set out above in this article everything you'll need to navigate the world of Amazon returns, refunds, complaints, and customer service tactics. Hopefully, it offers valuable tips to make your return experience smooth and worry-free.
With Amazon's accommodating return policy, robust consumer protections, and the assistance of what is actually a well-thought-out and dedicated customer service process, you have a wealth of tools at your disposal to ensure your shopping experience remains enjoyable. In the rare event that things don't go as planned, these safeguards are your ticket to a hassle-free resolution.
Happy shopping savvy readers!