Living in a period home with single-glazed windows, we're prone to waking up to condensation on the windows in the winter. This comprehensive Savvy Dad guide aims to help you explore potential ways of keeping your home free from humidity and condensation. We'll assist you in finding some of the best dehumidifier solutions to create a more comfortable living space. Whether you're dealing with the unpredictable UK weather in an older home like ours or simply seeking the best dehumidifier for clothes drying, we've got some options for you to consider. In this article, we will explore a wide range of options, including the versatile dehumidifier offerings from UK retailers like Argos, Aldi, Amazon, B&Q and AO, in a quest to help you find the best dehumidifier for drying clothes and keeping your home condensation-free.
From the practical monster 20L dehumidifier to the reliable and compact Unibond Aero dehumidifier, we'll explore a variety of models and brands to ensure you stand the best chance of locating the ideal solution for your specific needs. If you're on a budget, don't worry; we'll also explore wallet-friendly options like the dehumidifier offerings from UK supermarkets like Asda and Aldi.
Condensation and high humidity levels can create discomfort and health issues, while also damaging your home. This is why we'll actively explore practical options to keep humidity down including battery-operated dehumidifiers for small spaces or more powerful 10L and 20L dehumidifier options for larger rooms. Whatever option you end up looking into further, remember that products and prices are always changing and that it is important to look at product specs, prices and energy-efficiency levels yourself when considering the options available to keep your home dry, healthy and in good condition.
Common Reasons for High Humidity and Condensation in UK Homes
Living in the United Kingdom offers many of us a unique blend of experiences, from the beautiful countryside in East Anglia where I'm based, to the vibrant city life. However, it also presents some challenges when it comes to maintaining comfortable and moisture-free homes. High humidity and condensation issues are common in the UK as many of us are either in older, single-glazed properties or newer overly insulated homes. Both can cause different humidity issues as the heating comes on and seasons change, and understanding the origins of these issues is the first step to effectively combat them.
How Do Weather Conditions in the UK Affect Humidity Problems?
These play a significant role in causing condensation problems in the UK. The UK's climate, characterised by frequent rain and temperature fluctuations, creates an environment where moisture easily accumulates. Air can be drawn up from the continent or down from the Scandinavian areas and subject our UK homes to varying weather patterns, which can lead to increased humidity levels. Dealing with the ever-changing weather in the UK can be a daunting task, and finding out whether a small non-electric dehumidifier or a larger 20L dehumidifier might help you out becomes essential.
Does Ventilation in Homes Affect Condensation?
Yes, poor ventilation is another factor contributing to the prevalence of condensation issues in the UK. Many homes have sealed windows and a lack of airflow, which prevents the escape of moisture. If you're in a more modern property, whilst they can be lovely and cosy, it's important to use window features like "trickle vents" to minimise the build-up of condensation on window surfaces. Using extractor fans when having showers and baths, and also whilst cooking are other essential things to do as they move moisture outside your home. Any trapped moisture can quickly lead to condensation on windows and walls leading to mould and health issues associated with breathing. Effective dehumidifiers from retailers like Argos and B&Q can provide relief by addressing poor ventilation problems, helping you regain control over your indoor humidity levels.
Whilst cooking, bathing and showering are two common culprits, multiple family members sleeping in smaller rooms can also cause large build-ups in older single-glazed properties. While washing and sleeping are essential parts of daily life, they are constantly releasing moisture into the air, which, if not properly managed, can lead to condensation. Smaller, non-electric dehumidifiers like the Unibond Aero work well if you just have one problem room or even if you have humidity issues in something like your car, but selecting a suitable larger, powered dehumidifier, such as a 10L dehumidifier, can commonly be the best way to significantly reduce the house-wide impact of these everyday routines on your home's humidity.
Understanding the common reasons for high humidity and condensation in UK homes is crucial for beginning to address issues before you resort to dehumidifiers. However, if the weather conditions, poor ventilation, and daily activities are still creating high humidity levels and condensation after you've tried to adjust, the following sections will help explore various dehumidifier options available in the UK.
What Types of Dehumidifiers Are Available in The UK?
Now that we've started to consider the common causes of high humidity and condensation in UK homes, it's time to explore the range of dehumidifiers that are readily available to combat these issues. Many can be sourced from trusted brands in the UK like Argos, B&Q, and AO. Via these, we will explore a variety of options, each with its own set of features and advantages.
Battery Operated or Rechargeable Dehumidifiers
These offer a convenient and portable solution for small spaces. These nifty devices, such as the 5-star rated Aironic model available from Amazon (based on 175 Amazon reviews), are designed to operate on batteries, allowing you to place them where you need them most. They excel at tackling localised humidity problems, making them a practical choice for bathrooms, closets, or wardrobes. If you're looking for a versatile and energy-efficient solution, these battery-powered or rechargeable dehumidifiers are worth considering.
The Aironic Rechargeable Mini Dehumidifier, mentioned above, is a twin pack of compact and portable dehumidifiers that are ideal for use in small areas such as drawers, cupboards, wardrobes, storage boxes, bookshelves, windowsills, and bathrooms. They contain non-toxic silica gel crystals that soak up moisture and are 100% renewable. The dehumidifiers are easy to use and do not require external batteries; they simply need to be plugged in to renew. Once full, they can be plugged in to regenerate and used again and again. The dehumidifiers help to provide relief to people suffering from airborne allergies and remove unwanted moisture from the air to prevent dampness and condensation, which also prevents damage to anything you are storing. The indicator turns blue when the area is dry and pink when the dehumidifier has reached the maximum volume of water it can absorb. The dehumidifiers measure a maximum of 15cm, so are economical on space and, at the time of writing, are around £25 for a set of two.
The Unibond Aero 360 Dehumidifier (Available commonly at places in the UK like Asda, Amazon, Screwfix and DIY.com) is a compact, non-electric powerhouse when it comes to combating humidity and condensation. This impressive dehumidifier is known for its high performance and reliability – a great claim considering it's not reliant on mains power. The UniBond AERO 360° Moisture Absorber is a cost-effective solution for controlling moisture and odours in your home. The device is designed to effectively absorb excess moisture and neutralise bad smells in rooms up to 20m². The aerodynamic design promotes 360° air circulation for advanced efficiency, and the tabs are made of active moisture-absorbing crystals and include patented anti-odor agents. The device functions without electricity and provides maximum safety thanks to its spill-prevention system. The refill tabs are long-lasting and each pack usually includes four tabs, ensuring you have a long-lasting solution for your moisture control needs. The UniBond AERO 360° Moisture Absorber Refill Tabs are a dependable and reasonably cost-efficient solution for moisture control. We have used these particular ones in a previous home and they would need refills a few times a month. At around £9 for the unit and £6 ish for some refills, they're not too badly priced either. If you opt for these, we'd recommend using Amazon's subscribe and save service to knock more off the price.
For larger spaces, especially in larger family homes or older period properties where single glazing and upgrade restrictions might be in place, 10-litre and 20-litre dehumidifiers can come to the rescue. Again checking out your local B&Q (DIY.com), Homebase etc can offer up good deals, helping to ensure that no room is too large to tackle. 
With their significant capacity and comprehensive features, these 10l or 20l dehumidifiers are well-equipped to keep humidity levels in check, preventing the formation of condensation on windows and walls no matter the room's size. If you're considering which type of dehumidifier to go for and whether you opt for a compact and portable battery-operated dehumidifier like those featured already, or a robust 20-litre dehumidifier, keep reading as we'll look into a few larger, mains-powered options below to check out.
Mains 10l and 20l Dehumidifier Options from Leading Retailers in the UK
When it comes to selecting the perfect dehumidifier for your home in the United Kingdom, it's essential to consider not only the type of dehumidifier but also the source from which you purchase it. Leading retailers in the UK offer a wide range of dehumidifiers to cater to various preferences and budgets. But some like John Lewis offer extending 2-year guarantees on electrical items, such as a dehumidifier.
In this section, we'll explore larger 10l or 20l offerings from trusted brands like Argos, John Lewis, and AO, and even budget-friendly options like Asda and Aldi.
Let's start with John Lewis dehumidifiers. They specialise in the Meaco dehumidifiers which boast low-energy usage. Their most favourably reviewed model is the Meaco Low Energy Dehumidifier and Air Purifier at around £260. The Meaco 20L Low Energy Dehumidifier & Air Purifier is part of the Platinum Range of Meaco dehumidifiers and is designed to use less energy than other models. It has received an average rating of 4.7 out of 5 stars from customers on the John Lewis website and although it is more expensive than some other models, it comes with a John Lewis 2-year guarantee.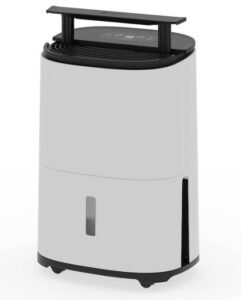 In our opinion, the Meaco Low Energy Dehumidifier sounds like a great solution for those living in a three to five-bedroom house who suffer from condensation, mould or dampness. It uses just 255 watts of power, making it a cost-effective (around 8p per hour on our Flexible Octopus Tariff) and accurate solution to drying your home and dealing with damp.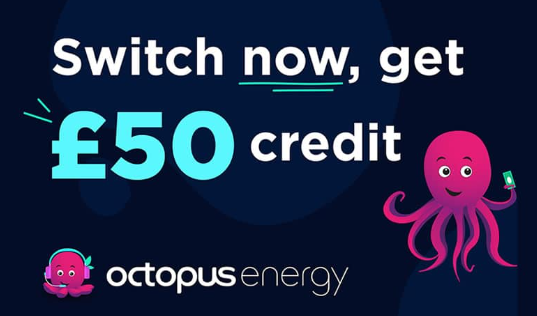 The Meaco system runs the dehumidifier to your chosen target relative humidity and then puts it into sleep mode, waking it up every 30 minutes to test the air until it has to start dehumidifying again. The dehumidifier is packed with useful features like a motorised rotating louvre, a large front-loading water tank, two fan speeds, an off timer, a digital display to show you the room humidity, a variable humidistat and an essential, safety-conscious child lock. It also comes with a strong carry handle and large castors to make it easy to move the dehumidifier when you want to dry laundry or dry the kitchen or bathroom.
Many UK chains and stores will have agreements with certain brands and manufacturers. John Lewis, as you've seen, hosts the British-made Meaco brand, whilst AO hosts Delonghi. AO is another prominent retailer in the UK, be it web-based, and they also have a range of high-end Delonghi dehumidifiers available. The pick of the bunch for larger homes might be the De'Longhi DEX216F Dehumidifier. It is suitable for UK homeowners looking to lower humidity levels in rooms up to 75 square metres, such as a large bedroom or living room, and has an extraction capacity of 16 litres of water per day. The 2 litre capacity tank means that it will need regular emptying, but too often. The removable water tank makes it easy to empty. Additionally, it can be used to help dry laundry more economically by drawing any moisture and allergens away from clothes. However, it does not have a timer or any snazzy humidity display features.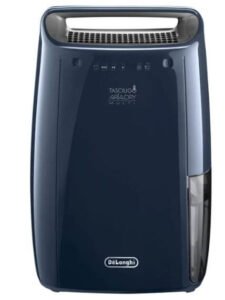 Readers looking to get extra savings on this slightly more expensive unit (around £300) could try going via cashback retailer Quidco which is affiliated with AO.com and, at the time of writing, offers 2.25% cashback. If you're not a Quidco member, you can get £5 extra cashback for signing up via this link.
Argos Challenge 10l Dehumidifier
Argos is a well-known name in the UK retail market, offering a diverse selection of dehumidifiers to suit different needs. They feature Meaco dehumidifiers, just like John Lewis, with the 12l version being their highest-reviewed Meaco option. However, they also feature a good range of mid-price range options from the Challenge dehumidifier brand. Whether you're searching for a compact dehumidifier for a small space or a more robust model to handle larger areas, Argos has a range of solutions that can be filtered and compared. Doing just this, brings up one overall 5-star recommendation from their website – the Challenge 10 Litre Dehumidifier.
This offering from Challenge is an economical mid-priced choice for dehumidifiers in the UK, as most range from £20 to £300, while this unit is priced at £145. The unit has a 2.1-litre water tank and can extract up to 10 litres of moisture per day. It also has a laundry mode and an auto-restart function in case of power outages. If you're buying via Argos, be sure to register your Nectar card for points and offers and you can even spend your points there too! Occasionally, Amazon has stock of this unit too, and when they do, it tends to cost less via them at around £100.
Dehumidifiers from Discount Shopping retailers like Asda and Aldi
For those looking for budget-friendly options, Asda and Aldi provide dehumidifiers that won't break the bank. These retailers often offer seasonal deals and discounts, which can be especially advantageous when shopping for appliances like dehumidifiers. While they may not have as extensive a selection as other retailers, their offerings can provide practical solutions for those on a tight budget. The caveat is, that the deals are often short-lived and low on stock.
One example of this the the Easy Home 20l Dehumidifier from Aldi. This 20 litre unit is available as a Special Buy event item and, as such, goes in and out of stock – just like Aldi's sought-after egg chair! This Aldi dehumidifier comes with a 3-year warranty and helps with preventing damp and mould via having a timer mode and reducing moisture content in the air. Some models have 3 modes (dehumidify, fan, and laundry), and a de-icing function. 
Finding the Best Dehumidifier for Drying Clothes
Maintaining dry and fresh laundry can be quite a challenge in the UK, where weather patterns are often unpredictable. If you're like us, you're constantly swearing as the sunny day swiftly changes to rain with your washing outside trying to dry. In this section, we'll explore the significance of dehumidifiers in speeding up the drying process and preventing dampness from clothes that can, potentially, be harmful to health.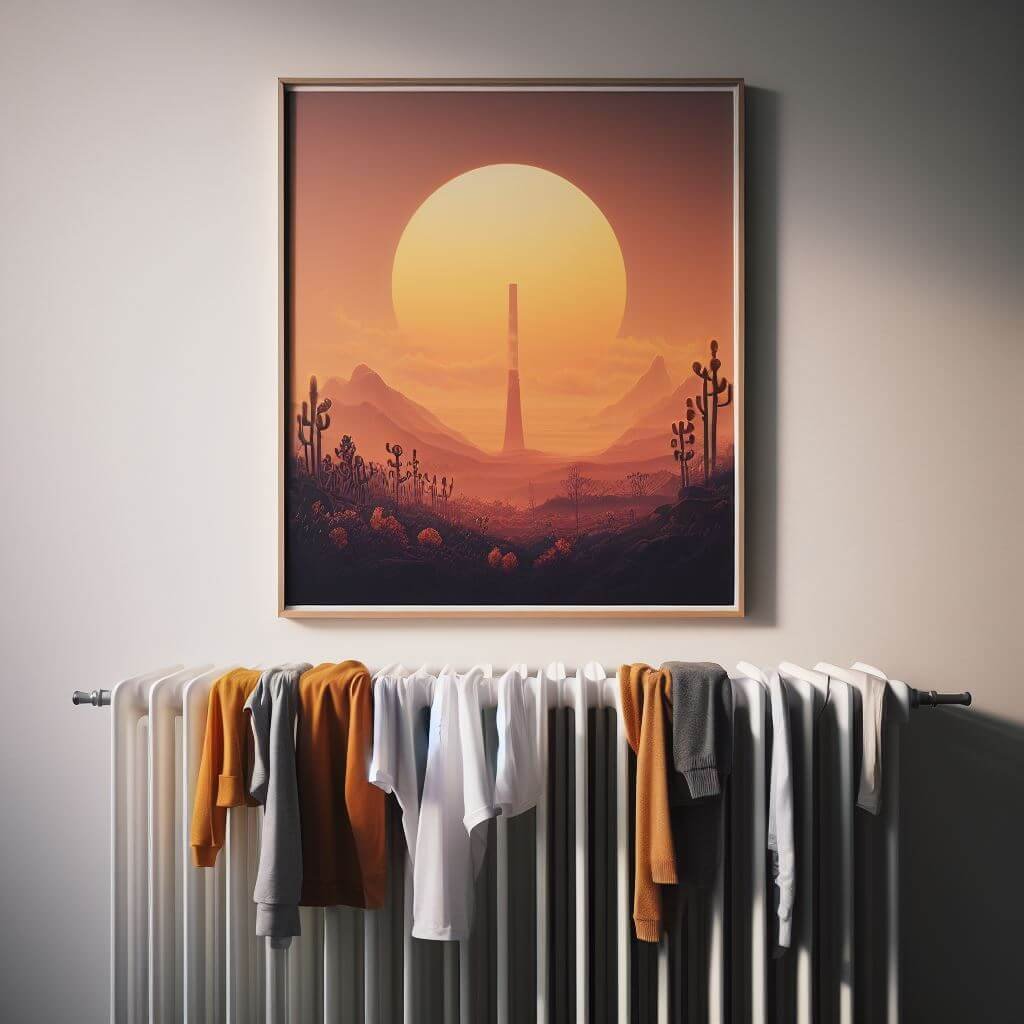 Not only are dehumidifiers less damaging to clothes than a tumble dryer, they're also more cost-effective. Dehumidifiers use varying amounts of electricity depending on their size, capacity, and efficiency. On average, modern UK consumer dehumidifiers use between 150 and 700 watts of electricity, with smaller models using as little as 20 watts and larger ones using up to 700 watts. To calculate the cost of running your dehumidifier, you need to know its wattage and how long you plan to run it, along with your electricity rates. Other factors that can impact energy use include the dehumidifier's extraction rate of water per kilowatt, whether it's running in an unheated or heated room, where it's being used to assist in drying clothes and washing, and the time of year.
Depending on the model's extracting power and wattage, a dehumidifier can cost anything from just a few pennies to 30p an hour to run. While these costs are cheaper than most tumble driers, it is still especially important to check you're with a competitive and low-carbon supplier like Octopus Energy (You can read more about why we think Octopus Energy are the bee's knees in our article offering £50 for switching and the most competitive rates in the UK). Not only are dehumidifiers generally cheaper to use compared to a tumble dryer which can use up to 4000 watts, but using dehumidifiers for drying clothes also actively helps you keep your garments in tip-top condition.
The Importance of Dehumidifiers for Drying Clothes
When it comes to doing our laundry in the Savvy Dad house, whether it's a load of freshly washed clothes or wet items from outdoor activities, we aim to dry them efficiently and without the risk of developing that musty smell due to high humidity. Dehumidifiers can play a vital role in this process. They remove excess moisture from the air, which accelerates the drying time and prevents dampness, even when the weather outside is less than cooperative. This is where using a good dehumidifier for clothes drying is important.
Traditional drying methods, such as using radiators or hanging clothes indoors, can place moisture directly into the air around your home and can also cause build-ups affecting your paintwork, wallpaper etc. This tends to also be a less energy-efficient option unless your heating's already on and can take a more extended period to complete if you have large amounts of washing.
Dehumidifiers, on the other hand, are not only more energy-efficient but also help in maintaining a consistent humidity level in your home, preventing condensation issues in the process. This is of great importance in buildings that suffer from a lack of ventilation.
The Best Dehumidifiers for Drying Clothes
When we absolutely have to dry clothes indoors in the UK due to the climate and weather outside, using a dehumidifier makes sense. Most tumble dryer options can cost up to £1 per hour to run, so using a dehumidifier in a sensibly chosen room makes sense (ie. not the main living and sleeping areas). We use a conservatory/utility room for this in our home and whilst many of these in the UK are subject to seasonal changes in temperature due to not always being insulated, they are at least usually located away from areas where family members and guests are living and breathing.
We've gone for one main suggested British-made model of dehumidifier as our choice for specifically helping to dry clothes, washing, and laundry…
Meaco Dry Arete 10l Dual Dehumidifier for Clothes Drying
The MeacoDry Arete One 10L dual Dehumidifier & HEPA air purifier is a must-have for most normal-sized houses, flats, or targeting specific rooms that are drying clothes. It is a 2-in-1 dehumidifier and air purifier that removes up to 10L of water per day and cleans the air with a medical-grade H13 HEPA filter. It is ultra-quiet (so ideal for sorting the washing when little ones are off to bed), it's low energy and has a specific laundry mode that is effective at air drying wet laundry via a special 6-hour maximum extraction mode. 
The Meaco dehumidifier is also cost-effective, reviews very well across numerous review sites and won the 2023 T3 Award in its class. It has a smart laundry mode, night mode, smart humidity mode, hidden castors, hidden carry handle, cable tidy, and a 2.5L front-loading removable water tank. The Arete One comes with huge five-year parts and labour warranty and is designed to maintain a steady humidity in your home whilst minimising electricity consumption. Our electricity rate with Octopus right now, at the time of writing, is 38.63p per kilowatt hour during the day and 16.21p per kilowatt hour during the night. Based on the Meaco unit's 151 watts, on our night rate, it would cost us 2.45p per hour to run, or just  5.82p per hour during the day.
Our Savvy Price Calculations For The Cost of Running:
Cost per hour = (Watts used per hour / 1000) x Cost per kilowatt-hour
Night Rate (Off Peak) – Using the competitive rates from Octopus Energy on their Flexible Octopus Tariff, we get: Cost per hour = (151 / 1000) x 16.21 pence = 2.45 pence Therefore, it would cost 2.45 pence to run a device using 151 watts per hour, like the Meaco unit.
Day Rate (Peak) Calculating this, we get… Cost per hour = (151 / 1000) x 38.63 pence = 5.82 pence. Therefore, it would cost 5.82 pence to run for us during the day (based on unit rates from October 2023).
The 10l Meaco unit is packed full of labour-saving features, including Meaco Control Logic, Smart Laundry, Night Mode, and Child Lock. The dehumidifier is well-built, stylishly designed, and has good water removal, helpful functionality, and useful features. It's our dehumidifier of choice for drying clothes in the UK. Meaco is also a British manufacturer with UK support, meaning that, if there are issues, the long 5-year warranty is potentially easier than most to navigate.
By incorporating one of these dehumidifiers mentioned above into your laundry or home routine, you can expect faster drying times and garments that remain fresh and free from excess moisture. This not only ensures your clothes are ready to wear promptly but also contributes to a more comfortable and humidity-free home in the UK.
With the right dehumidifier, drying clothes in the UK can be a hassle-free experience. We hope this guide has been informative and if you've chosen to go for one of those mentioned, be sure to go via our links if you're able to as we may get a small commission. Please feel free to let us know in the comments section if you already have the above models and what you think of them. In the meantime, if you wish to net yourself £50 energy credit, read our article about the perks of being an Octopus Energy customer.