Today I'm talking about all things warranty and guarantee related, and John Lewis has one of the best around when it comes to large electrical appliances and audiovisuals.
What are the John Lewis Warranty & Guarantee Plans?
John Lewis stores have been a common sight on the UK High Street for many years. Their customer service has always been of a high-level and whilst they're not always the cheapest store around, their price matching and warranty are a great reason to shop at John Lewis stores.




John Lewis have a wide range of warranties and guarantees that you can find many in-depth details about these on their website. However, the main reason I mention the John Lewis warranty here is because I feel it offers amazing value on large electrical items in particular. 
When buying a large electrical appliance from John Lewis it will come with the standard 2-year guarantee at no extra cost. If you're wondering what constitutes a large electrical appliance, well, think you're standard kitchen white goods and you'll likely be covered by the 2 year John Lewis guarantee. This John Lewis guarantee covers fridges, dishwashers, washer dryers, washing machines, tumble dryers, fridge freezers, cookers and more. 
The guarantee game gets even better if buying a large electrical item manufactured directly by John Lewis and Partners. Why? Well, by simply buying an own brand appliance from John Lewis and Partners you will receive a 3-year guarantee at no extra cost. I've owned a John Lewis washing machine myself for this reason alone and whilst I may have wanted to look at some of the main brand leaders, high washing machine reviews are really no replacement for a good guarantee that covers every eventuality. After all, even the top brands will break down at some point. So, if you are considering buying a John Lewis large appliance for the 3-year warranty, who actually makes the electrical goods behind the John Lewis branding?
Who makes John Lewis washing machines and large electrical items?
John Lewis started to sell their own brand new appliances a few years back now. They, in general, are rebadged Electrolux group items, with a small amount of items being rebranded Fisher and Paykel appliances. The main issue with these being rebranded is it's very hard to track model numbers and compare them price wise to other retailers. When coupled with the amazing 3 year guarantee, it shouldn't really matter that you can't identify completely what the machine is underneath the JL branding. John Lewis have been remarkably clever in providing reasonable products with a good guarantee and a mid market price. Quite rightly, consumers seem to love the fact that they can buy a large electrical appliance in the knowledge that if it goes south they'll be fully covered by the 3 year John Lewis warranty..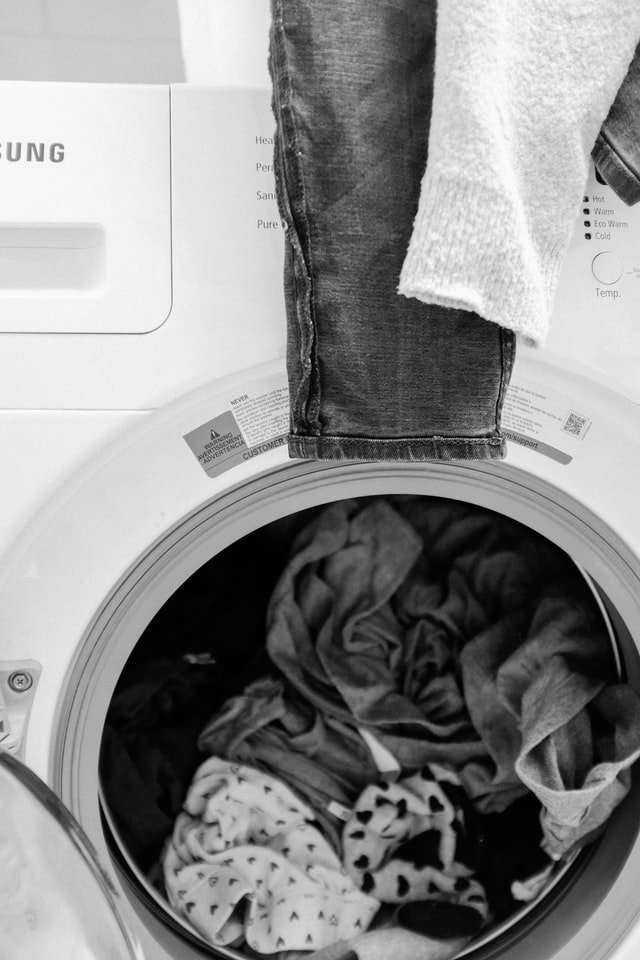 How does Protect Plus Accidental Cover from John Lewis affect the warranty or guarantee?
The protect plus product is an additional add-on that you can buy a check out when buying an electrical appliance from John Lewis. it effectively gives you peace of mind during your normal guarantee period that you'll also be covered against accidental damage. It was created in association with frequently used Domestic and General who are commonplace in the commercial white goods and audio visual market.
As already mentioned, protect plus or cover not only standard white goods but also technology products such as TVs, computers, and audio products. There's actually a variety of different lengths on a John Lewis warranty or guarantee (2, 3 or 5 years) and the protect plus cover will match this duration when added. The Protect Plus cover from John Lewis includes worldwide cover, unlimited callouts, repairs, and replacement including free delivery. If you decide you want the policy plus after buying something from John Lewis, you can do so within 60 days of buying the product.
What to do if you need to claim on your John Lewis guarantee or warranty?
What if your brand new John Lewis washing machine was broken down and in need of repair? The first thing the John Lewis website suggests is looking for obvious reasons for the breakdown. Consulting the troubleshooting guide in the rear of the manufacturer's handbook or even simply checking it's plugged in and switched on are the first steps. If those obvious steps don't show any positive outcomes, you should attempt to contact the technical team at John Lewis. This contact with John Lewis can be made in a number of ways. Either by calling their 03301230106 technical support line open every day or by emailing them at technicalsupport@johnlewis.com. You'll need to quote the information related to your order such as the model number and date of purchase. Also make sure you have the original receipt to her hand as you'll need this as part of your guarantee or warranty claim process. Whilst I've had many brilliant experiences with John Lewis customer services, I did once buy a Samsung 32-inch LED TV from them which was missing part of a promotional package. The customer services at the time said that it was not included and the order was complete. However, because I had to hand my itemised receipts which clearly illustrated that the promotional packs were meant to be included they had no choice but to honour it after talking to the managerial staff. Always keep your receipts for major purchases. In fact, staple them in the rear of your instruction manual if possible for safe keeping.