Over the years I've purchased many tech items from PC World Currys. I've also had to return a good number for repair or replacement and haven't always had the best experiences leading to customer complaints and asking for compensation. PC World Currys complaints don't seem to be uncommon either. I've had a good number of historical emails and social messages that show it can be tricky to have positive conversations with some customer service teams.
My experience, as far as I can recall, started back in my university days. I needed a PC to do various projects on and a Packard Bell branded machine was sourced via PC World/Currys. I'm not entirely sure, but I believe the cover I also took out was with their tech crew at the time referred to as "Mastercare". Now called Team Knowhow, this team and warranty service was meant to cover various issues which appeared with the PC. However, the staff at the Norwich store back then were anything but helpful. Long dates were given for repairs, and pressure was applied quite highly to scare me as a customer. The best example being the "if we find it's something you've done, we may charge you and not repair" type line. For my younger self, I found this particularly traumatic as I wasn't confident with money at that point in my life.
This is why I wanted to write this article. I wished to pen something that supported those readers in knowing their rights regarding faulty items, returns, repairs, complaints and redress options from not only PC World Currys, but other stores too. If that's tricky, how can those ordering online or having deliveries for large items get help?
How do I email or contact Currys customer service or complaints department?
If you have a PC World Currys complaint that needs addressing the first thing I'd suggest is getting in touch via their customer service team and testing the waters for quality of care. If you're not impressed from the outset use a tracked communication methods such as email or a letter. Be sure to include all the relevant details such as model numbers, invoice numbers, receipts and date of order to not allow "wiggle room".
If you're looking to contact PC Word Currys via Webchat, you can do that via the Virtual Assistant page. The reason I mention this is because I frequently use Amazon's webchat to sort customer service needs as you can get things sorted quicker than on the phone. Whilst there's no guarantee using the PC World Currys Virtual assistant will be any good, if you hammer it with an awkward query, you'll likely get passed to a "human" quickly. You then have the added comfort of being able to screenshot what has been said for your records. On the phone, you cannot record your conversation unless you've made the other party aware.
You can also write to them via their postal address or call them via the details on this page.
PC World Currys Complaints – How do I claim compensations from Currys?
If you're getting now where and you're frustrated because you well out of pocket on a high-value item you can file a small court claim.
You'll need to have given the company a chance to sort the issue first, but if they're no playing ball then this is what you can try:
Send a pre-action letter – This will formally notify the trading named company that you're rejecting the goods under the consumer rights act 2015
Make the letter contents correct – In the letter, detail all the dates, invoice numbers and conversations had so far and state you desire to return for a full refund. By doing this you setting a line in the sand for PC World Currys to reply and make right. It's their responsibility to do so. Advise them they have 7 days to respond.
If that fails – In the absence of a satisfactory response file the small claim via the GOV website to get things rolling officially. Make sure you use the company's retail trading name. In the case of PC Word Currys it should be DSG Retail Limited. Find their up to date address and send the letter and forms via a recorded method.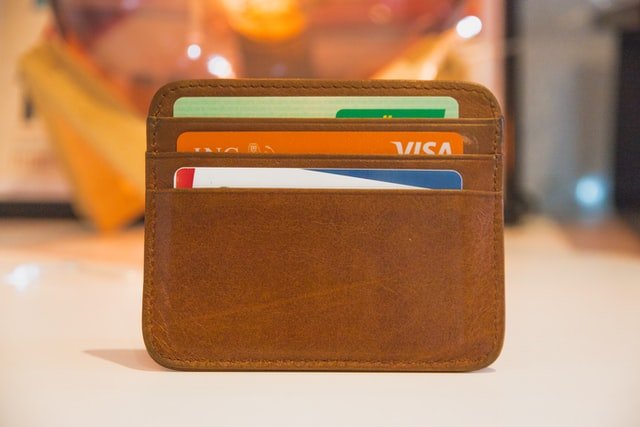 Do I need a warranty or Currys care plan to claim compensation for a faulty item?
No – You do not need a warranty or a care plan to claim from PC World Currys for a faulty or returned item. The Consumer Rights Act of 2015 includes free cover for 5-6 years in the UK. This is something I wish I knew when I was younger.
A retail company, such as PC World Currys, has a duty to make sure that all goods they sell are fit for purpose, of satisfactory quality and actually last for a reasonable length of time. The price tag is completely irrelevant and even sale items are included in this unless specifically and clearly labelled as excluded.
If the item you've bought does tick one of these criteria, you have the right to a repair, refund or replacement under the Consumer Rights Act 2015.
Do you have a delayed refund from PC World Currys as part of a complaint or return?
There have been recent news articles detailing PC World Currys delays in dealing with complaints, refunds and returns. In fact, last year nearly 10% of all complaints the consumer watchdog Which? received were about faulty goods.
A familiar line is using the recent pandemic as an excuse not to answer phones or 'delay' giving refunds. You have as a consumer the right to return any item within 30 days of buying it.
I bought a faulty item from Currys PC World on finance, who do I complain to?
As already mentioned, you can return any item (even if it's not faulty) within 30 days of purchase. However, pay attention to companies who seem to be delaying the process in order to stretch out the return past 30 days.
Following this date, if the item develops a fault that you believe is not expected under the Consumer Rights Act 2015, then PC Word Currys will have the burden of needing to prove the item wasn't sold in a faulty condition.
Can I return an item to PC World Currys bought in a sale?
Yes, unless the POS highlighted clearly in the display or verbally that returns were exempt. This is sometimes the case with clearance clothing like the Next VIP sales or John Lewis sales. While mentioning John Lewis, Consumer Rights aside, they do have one of the most comprehensive warranties and guarantee covers around.
Do I need to speak to PC World Currys as the retailer or the manufacturer for a faulty product?
Always go to the retailer in the first instance unless you have an easily accessible warranty or guarantee that is easier to use. In the first 30 days, the retailer is the usual go-to and for larger delivered items they should arrange collection too,
What is a reverse burden of proof?
In simplistic terms, the burden of proof refers to the party who needs to get the issue sorted at their cost. Roughly speaking:
First 30 Days – easy return for nearly all items faulty or unopened.
First 6 months – A reverse burden of proof applies and the company who supplied the item has to prove at their cost it wasn't already faulty or a known issue.
6 months + burden of proof on the customer but the Consumer Rights act 2015 applies for 5-6 years and if you're unhappy you can use the small claims court as mentioned earlier.
Am I entitled to a refund within 30 days of purchase?
Yes, totally! Under the Consumer Rights Act, you have a grace period of 30 days to reject an item. If a company like PC World Currys delay your refund or return it can cause issues if the refund passes 30 days.
With this in mind, it's worth returning for repair, replacement or refund as soon as possible within the 30-day window. This gives you wiggle room if you come up against a poorly trained member of staff or a deliberately awkward manager attempting to delay.
You can reject the item in writing under the Consumer Rights Act 2015. Doing this via a recorded, signed-for method is advised alongside an email to the relevant department.
Any company worth its salt will deal with this professionally and quickly, arranging returns. If not you should contact them to formally request the collection of the faulty goods and then use all of your documentation to apply to the small claims court. If doing this DSG Retail is the trading name for Currys PC World.
Final thoughts on Currys complaints, compensation and general customer redress for faulty goods
Section 75 can be your friend If you have paid more than £100 by credit card.  You credit card provider is also liable for the goods under Section 75 of the Consumer Credit Act. Whether you paid the balance in cash or via debit card, spending even 1p on the credit card allows you to utilise a very useful feature referred to as a chargeback. The card issue should step in and raise a claim on your behalf. This can take time but I've witnessed this used to claim back money from Ryannair for failed flight provision and it worked a treat. Note, that is there's an issue found to be your end the money can be taken again by the card issuer.
If you're a little more laid back, this chargeback method represents a good second ground before a formal small court claim.